Often, when we think of modern décor, our minds wander to pale templates of white, black, and grey. But every now and then, a modern interior will dazzle with pops of color that become the focus of entire pallet. Deep red and a soft teal are the colors of choice for this particular modern apartment décor, with the backdrop of natural woods and a subtle addition of whites.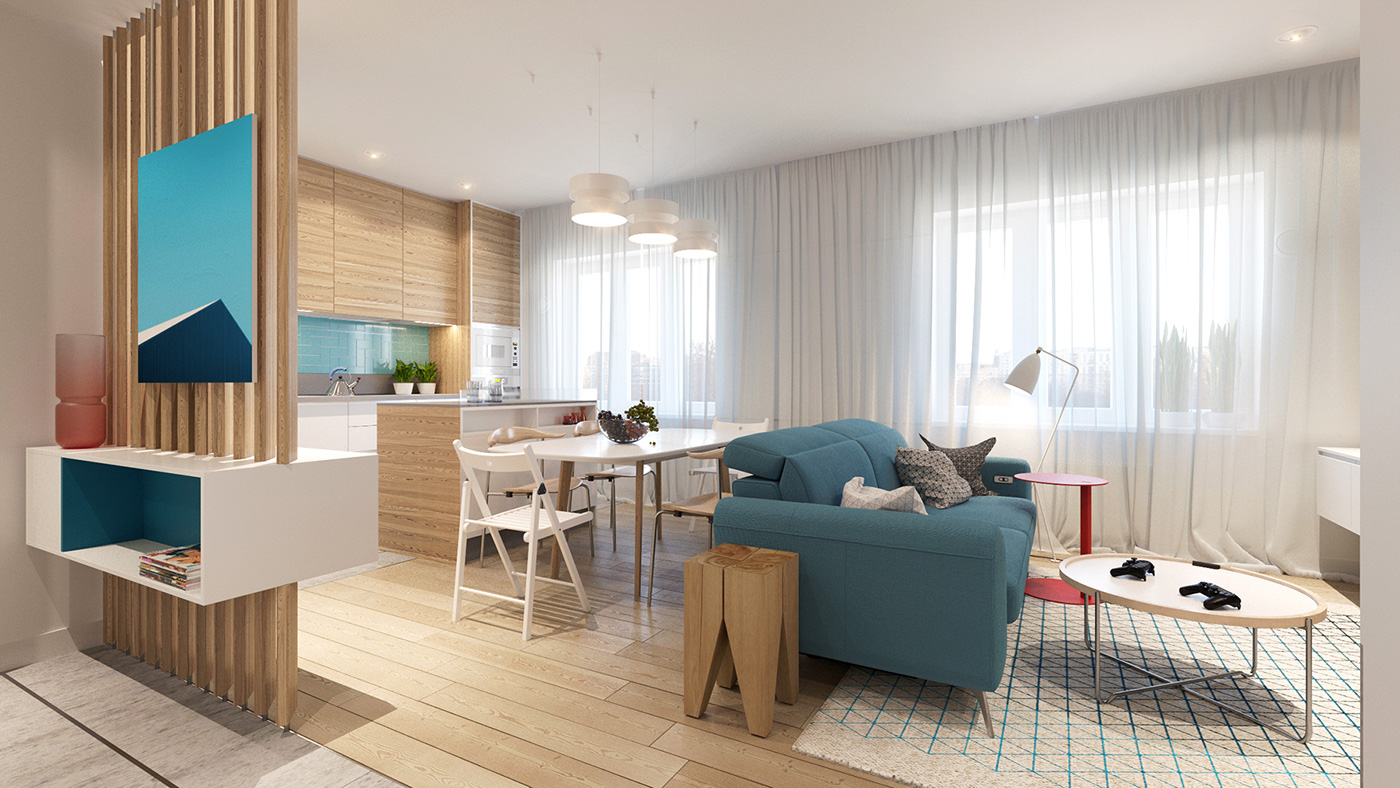 The designers from KYD BURO were tasked with creating a space that was calm, cozy, transparent, restrained and almost neutral with well-established components, but at the same time natural. Located in the Seaside District of Saint Petersburg, this apartment is a contemporary Russian beauty.
Upon entering the abode, you're met with the clever division that separates the entryway and hall from the rest of the home. It's an angled divider, crafted from panels of natural wood and a white floating hutch that acts as a ledge. On the other side you find the kitchen, a simple but charismatic galley style with flush cabinetry and a modest island that rests between the space and the dining room.
A solid teal sofa acts as the partition of the dining and living room and on one side we find the white floating media cabinet which rests on a wall of the same natural wood paneling we see throughout the wooden apartment.
The open concept apartment manages to keep three main spaces contained within themselves, but the same color pops of red and teal are carried into the bedrooms as well as the single bathroom where the only difference is the cold, concrete countertop and the mosaic tiled shower/tub combo.
This soft, but fun, modern apartment interior shows us how "modern" doesn't mean you can't have fun.