Check out this impressive and luxury home designed by Boscolo Interior Design.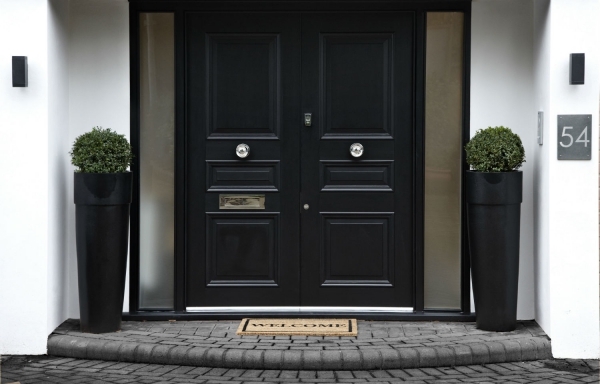 Here is what the designers reveal about this beauty:
"A home that was to fit the fancies of a large family, our Upper Park project is one that we hold particularly close to our hearts. Coming with its own particular set of requirements, it was a home for a retired couple who like to entertain their extended family. A place that they could relax and unwind in at night, and a space that could host a whole gaggle of young children too. Following the strictures of our client's faith in Radha Soami – a spiritual movement that emphasizes the importance of daily meditation and yogic practice – we wanted to create a tranquil and relaxing environment that featured strong accents of luxury, yet free from ostentation.
With a relaxed and somewhat stark color scheme maintained throughout the property, we incorporated delicate brush strokes of rich metals to galvanize our understated, contemporary design. Commissioning bespoke works of art that represented our clients' spirituality and mindfulness
As such, we maintained constancy throughout each room – a sense of free flowing space which gently worked its way through the walls. Using subtle lighting and earthy tones, we wanted the space to feel organic, making the transition between rooms almost unnoticeable. To create this 'clearness' of mind, we were keen to use the space we had effectively – avoiding cluttering or overcrowding a room and instead preferring to pare back as much as we could without straying into minimalism.
Infusing the bathroom with lavender, we invoked that sweet, aromatic fragrance that permeates your mind with peace and tranquility – a place to wash away the stresses of the day and let the night take over.
The kitchen was developed to be more of a confluence; an area that people can gather in, eat in or simply cook in. With wide pathways around the island whose marble top takes center stage, our clean lines were created to reflect the pureness and simplicity of the meditative mind."