You could say that architect John Henry's inimitable residence in Eltham, Melbourne is crafted in the spirit of the pop art. Home to Henry's intriguing collection of 95 designer chairs as well, this is one colorful contemporary home, bringing together a rich catalog of ideas and elements into a rich tapestry of style and experience.
Nestled among a sloping forest, the design creates a unique overlay of the deliberate and the untamed, drawing forth a multitude of opportunities for reflection and dialogue.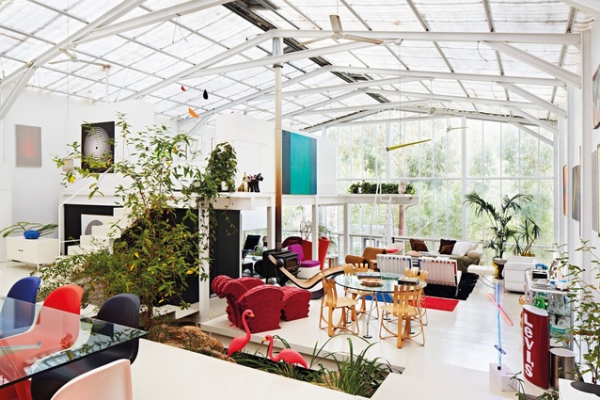 This colorful contemporary home is housed in a low cost 12m x 8m off-the-shelf shell. Forms and functions take root within the singular volume, organized into a symphony of floating levels. These interact wholeheartedly with the overall space, while gently asserting their individuality through low walls and shifts in level. Exterior walls are realized as a series of glazed and solid infill panels; the southern face is entirely glazed, opening up the home to the forest beyond it.
The natural terrain weaves itself into the primary aesthetic, allowing shrubs, trees, rockery and the natural ground to find their own place in this design.
Against this backdrop of modern minimalism and natural intricacy, each piece in Henry's collections come alive and stands proud and poised. The fluid definitions of the design ensure that the vivid, and often hard edged, colors and profiles do not clash; instead the interconnected functionality makes this home a catalog of colorful living room ideas of sorts.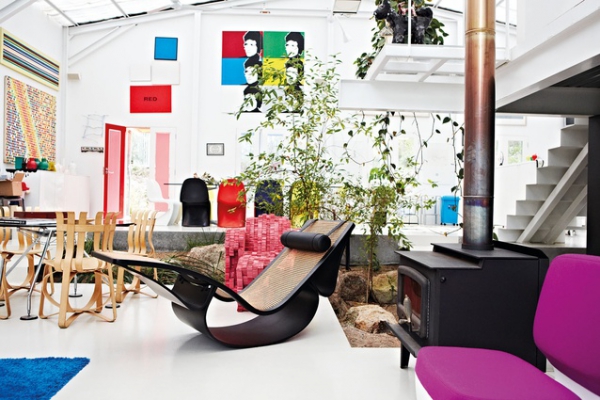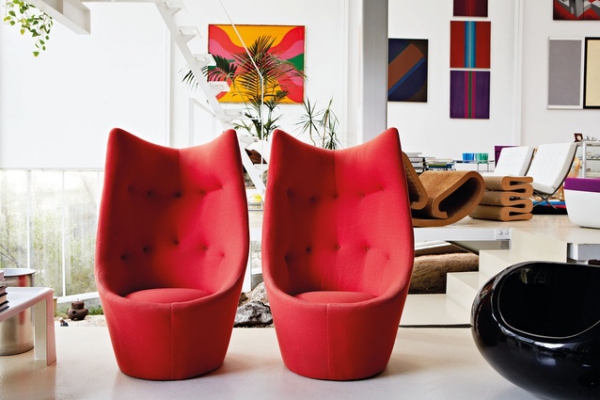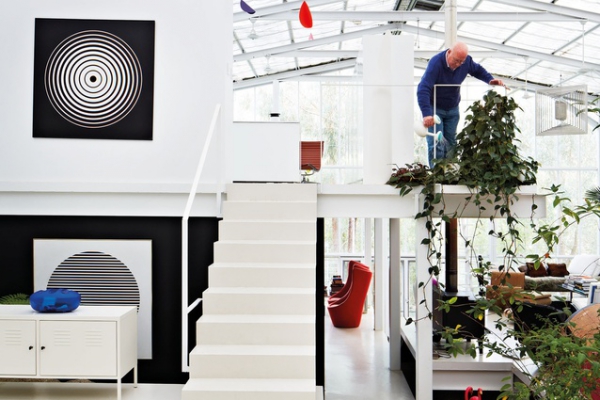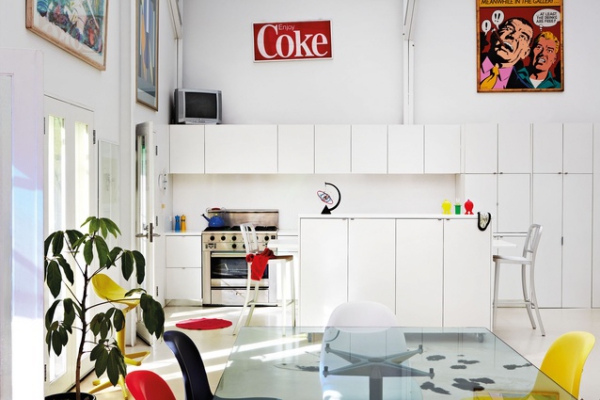 Photos: Armelle Habib