Embodying a design simplicity that is at once silent and stirring, this single family home is located in affluent Son Vida in Palma de Mallorca, Spain. A joint effort of Negre Studio and Rambla 9 Arquitectura, this 900 square meters residence offers uncluttered, elegant spaces for living and socializing, allowing core architectural sensibilities to take center stage.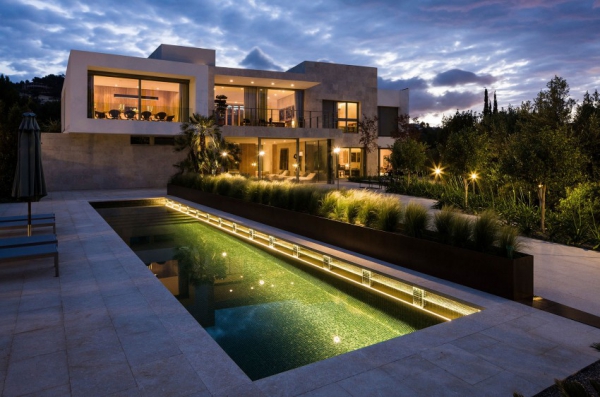 The designers delight us with their use of material, creating a symphonic sequence of visual and spatial experiences through subtle and deft manipulations. The same materials come together to create a varied array of compositions that adds intricacy and character to this design, revealing the unexpected within the comfort of the familiar.
Exploring broad strokes and bold lines, the architects use the scale of the spaces carved out, structural and visual elements as well as decorative additions to evoke bold impressions. What results are reflections of identity and self-assurance that permeate through this house, crystallized in sheer design simplicity.
The beauty of this design lies in the careful consideration given to every canvas and every frame. The skillful exploration of the materials at hand takes this design up a notch, fascinating us with the volume it speaks through the slightest of gestures.