Rivers, unlike most other natural water formations, stand as icons of time, history and journey within the built fabric of humanity. Deeply romantic by default, a river offers much more than breath-taking panoramic views, initiating a dialogue with its built and unbuilt surrounds. No surprise then that riverside designs surrender to the rich heritage and metaphor they present, imbibing its very essence into its vocabulary. Here is a portfolio of contemporary riverside houses, illustrating this rich exchange between man and nature.
In many ways, the language and scale of the dialogue derive from the river and its natural topography. More than simply responding to the physical context, the river anchors the building – visually and contextually. Regardless of whether this gesture finds expression through the layout, form or materiality of the building, these designs evolve with an inherent dynamic that moves in pace with the river it flanks.
Often oriented directly towards the river to maximize on visual and functional engagement; interiors are best keep light and transparent to allow this exchange to permeate into the depths of the building. The rhythm and fluidity therefore expands from a localized presence to directing the choreography of residential space and experience in these contemporary riverside houses. Further, in many cases water is invited into the site and interiors, creating a kinesthetic connection with the spectacle before it.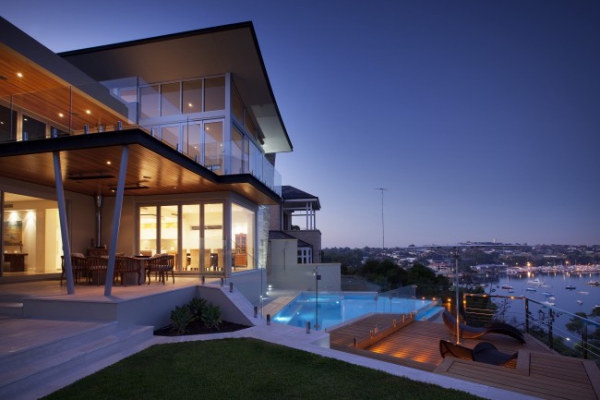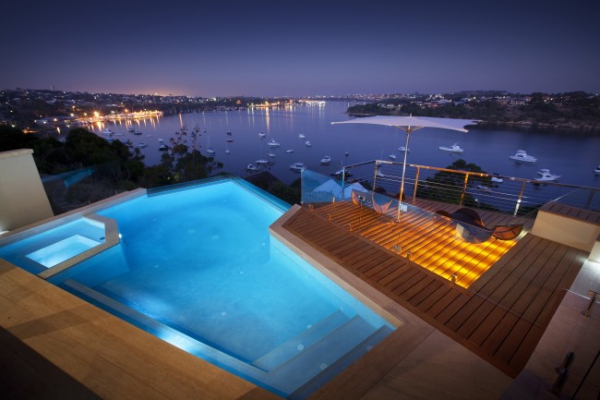 Designed by Ritz Exterior Design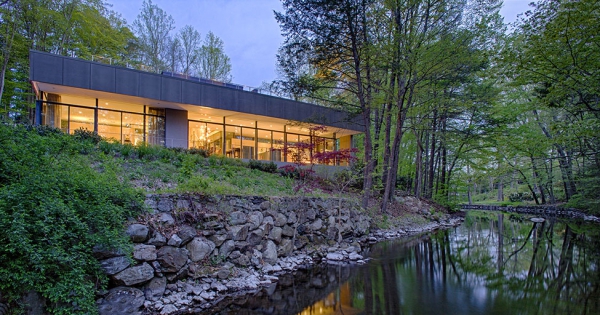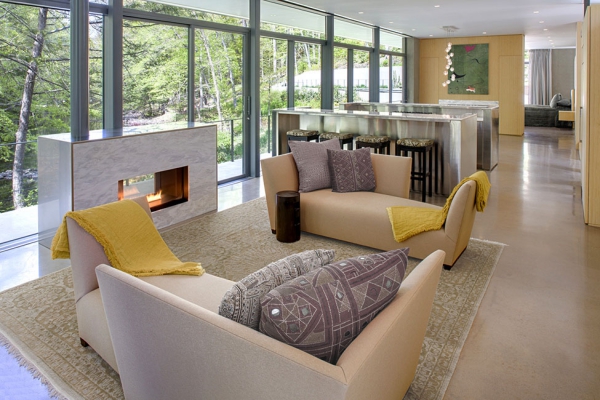 Designed by Specht Harpman

Designed by Christopher Simmonds Architect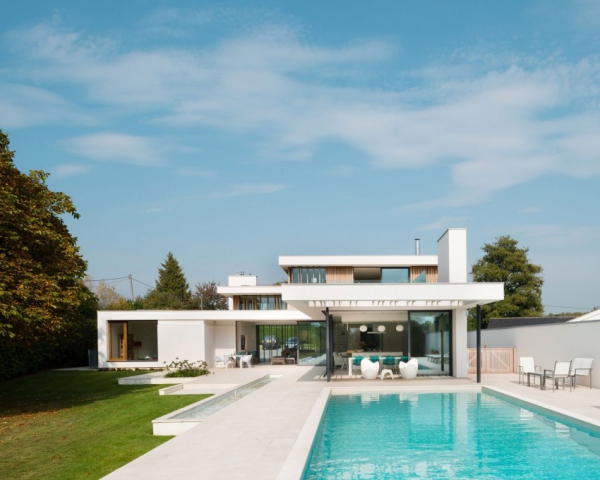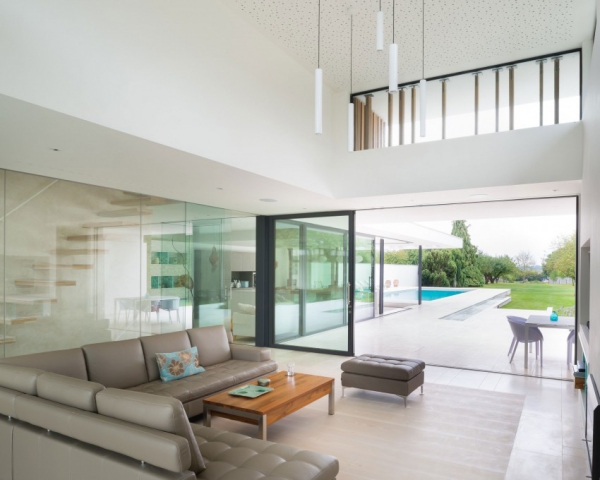 Designed by Selencky Parsons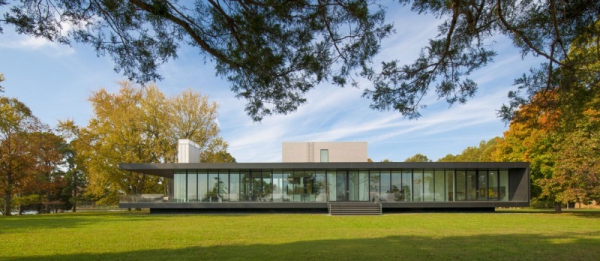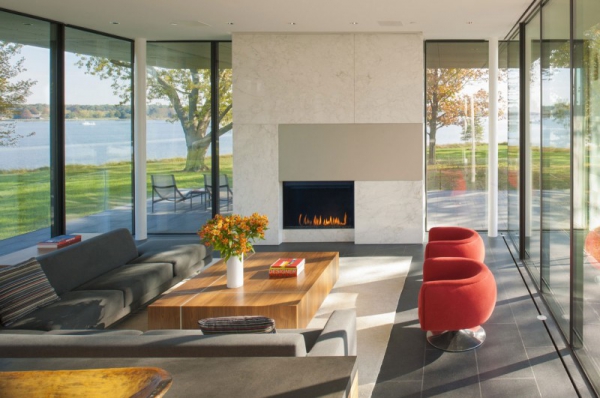 Designed by Robert M. Gurney Architect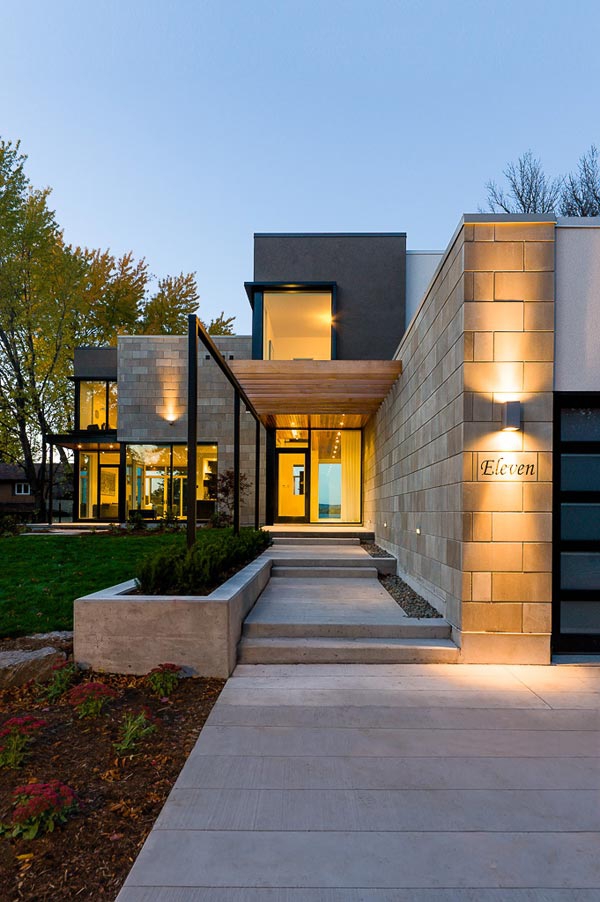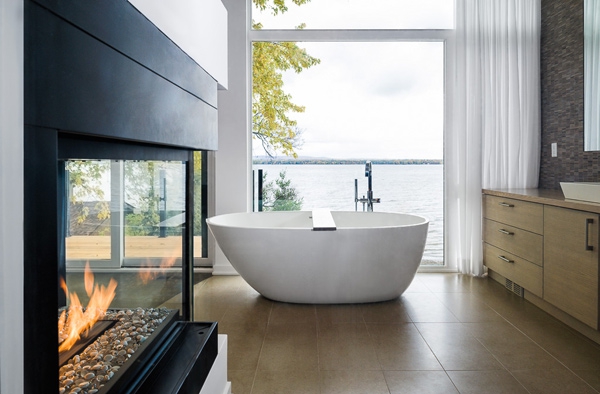 Designed by Christopher Simmonds Architect Inc.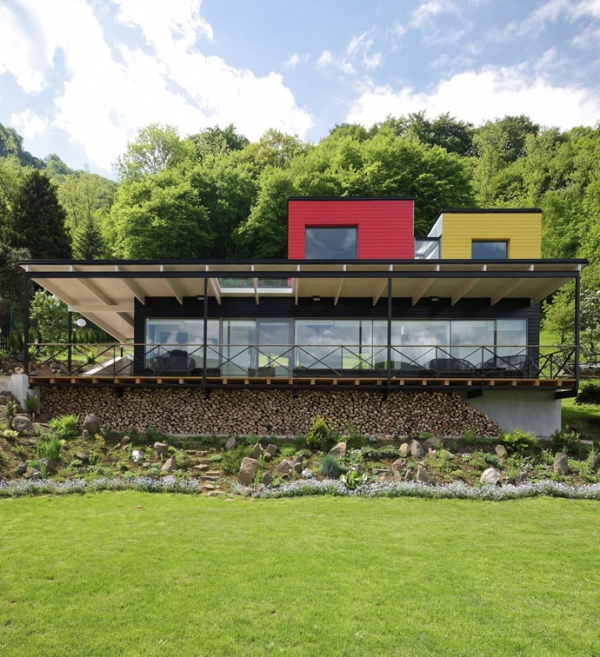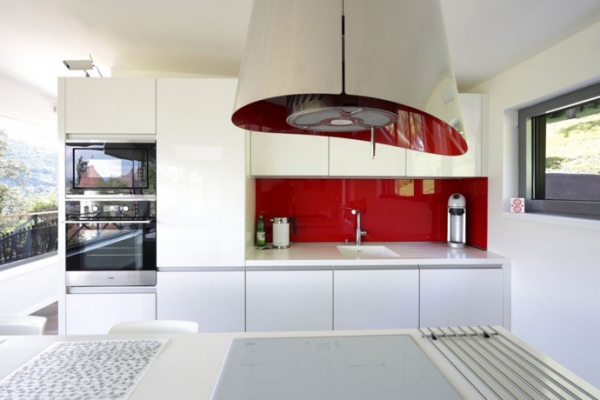 Designed by 3+1 architekti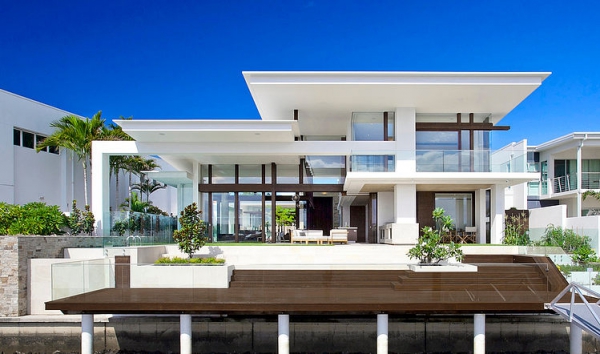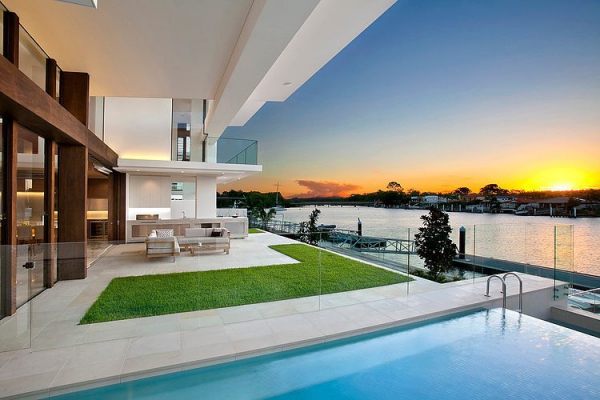 Designed by Gerald Smith