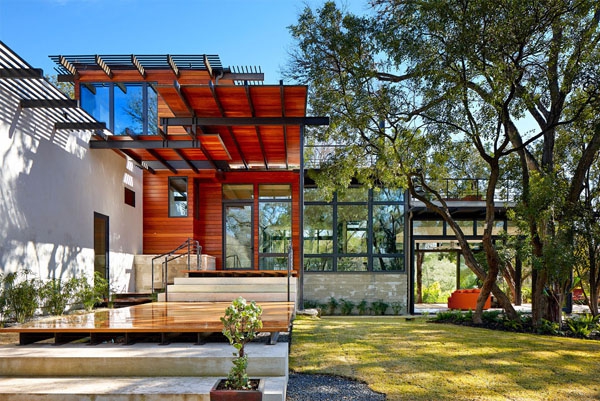 Now this is just gorgeous. This home, referred to as "Green Lantern Residence", can be found in San Antonio, Texas. Between the stunning architecture and chic interior, this is a perfect example of what contemporary house design looks like done country style.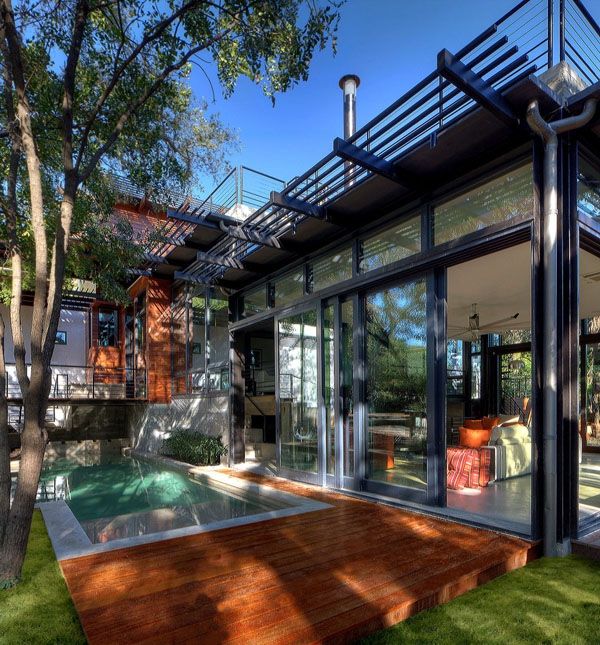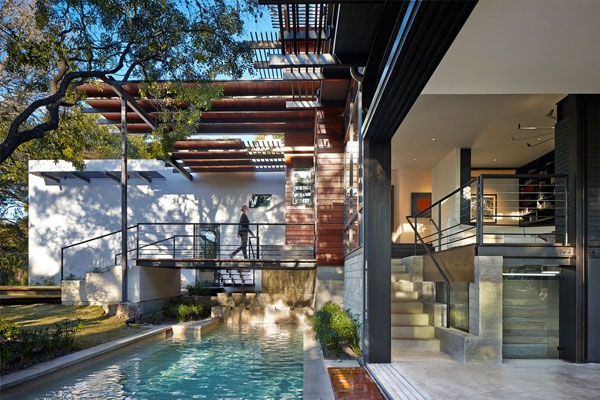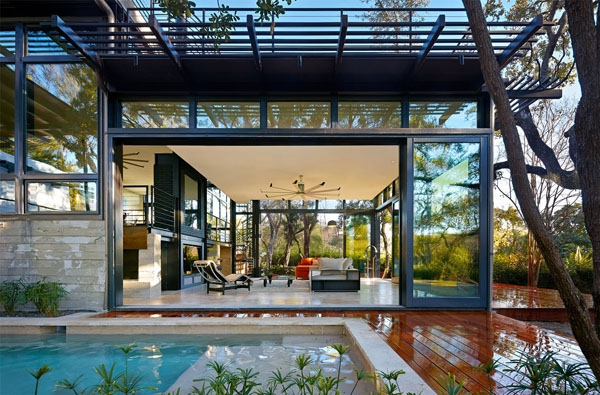 The abundance of windows opens up and brightens the home so much; it doesn't hurt there's beautiful nature surrounding the home either, what a view! The black window sills add such a stylish vibe to the whole house; we also love that the black is used on other structural beams and accent walls. The lighter colors on the walls contrast so well with this, really helping create the contemporary house design John Grable Architects were going for when they created this.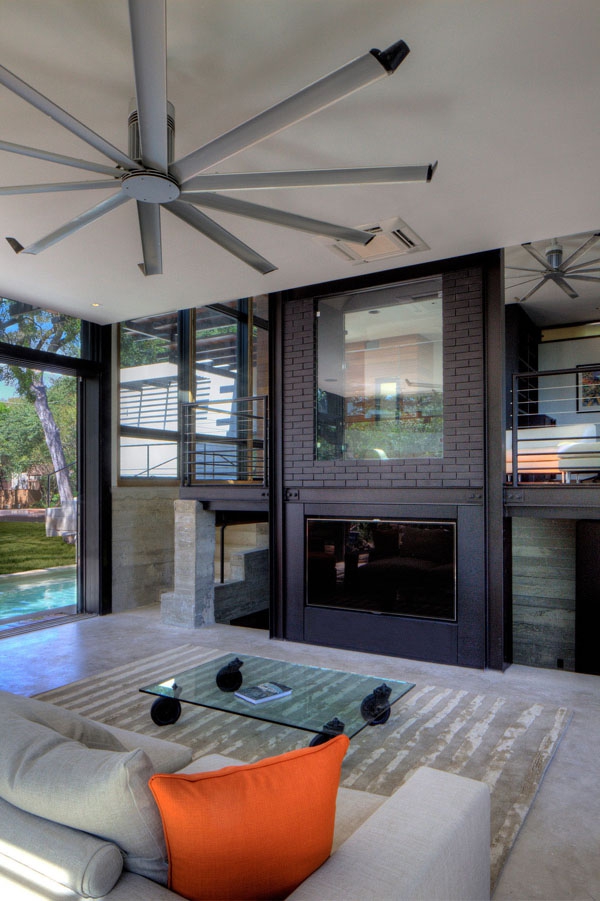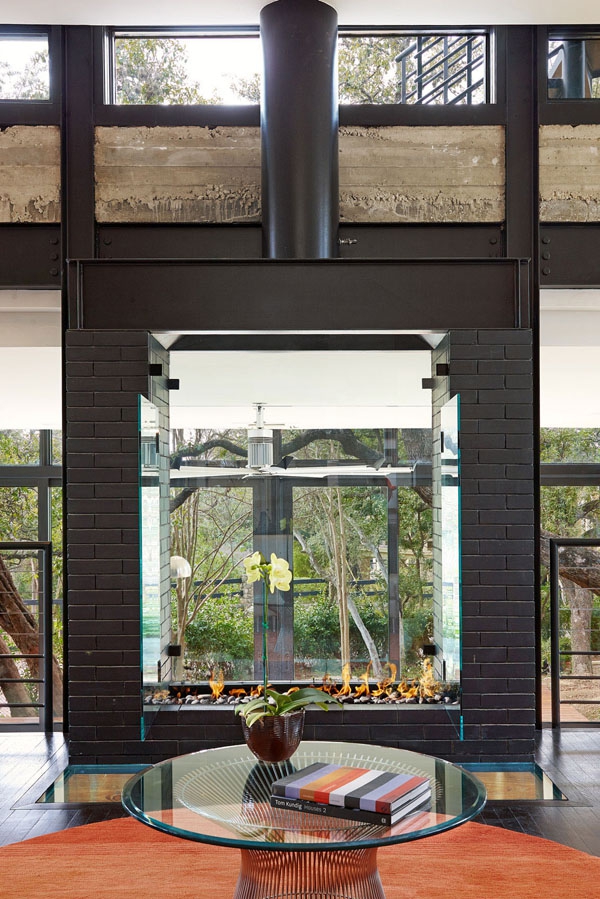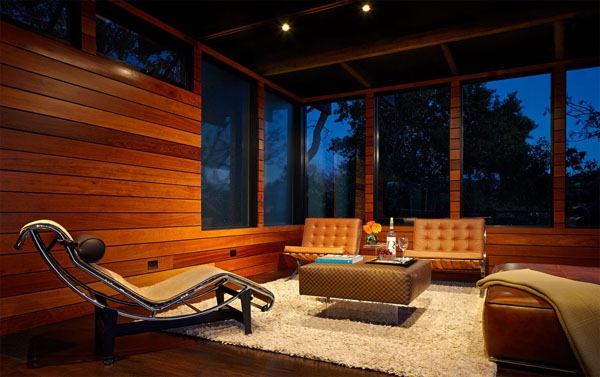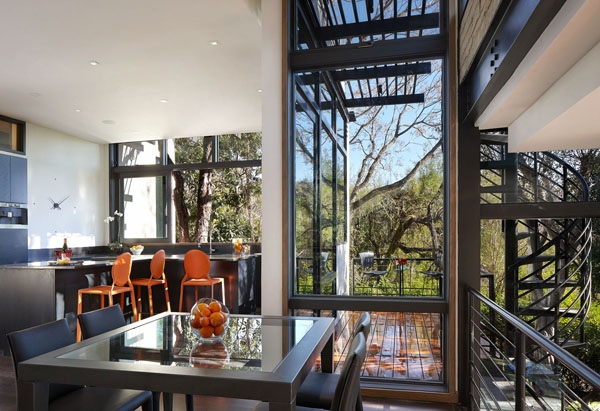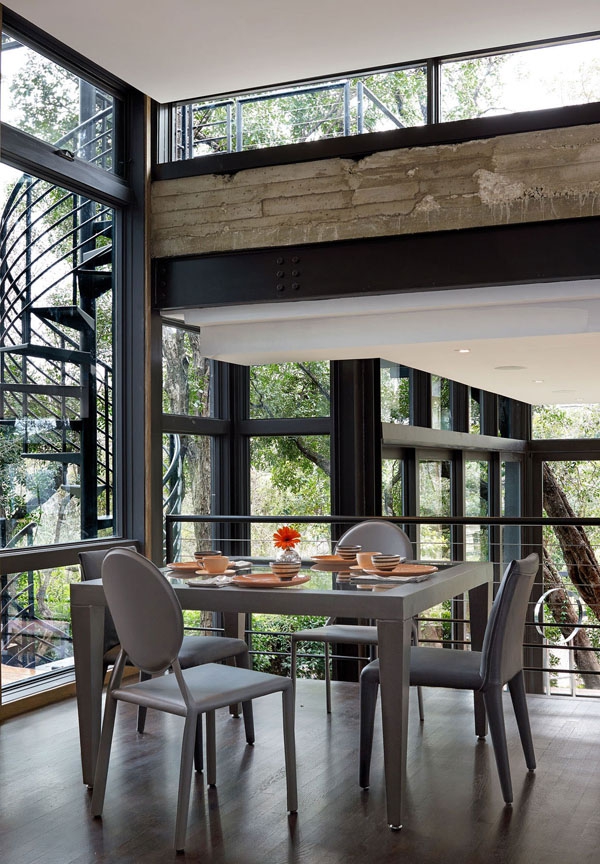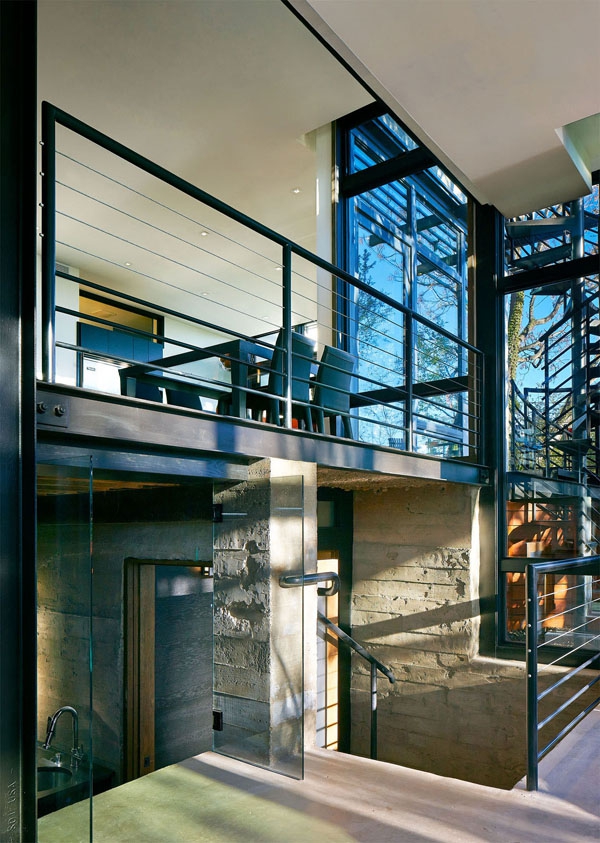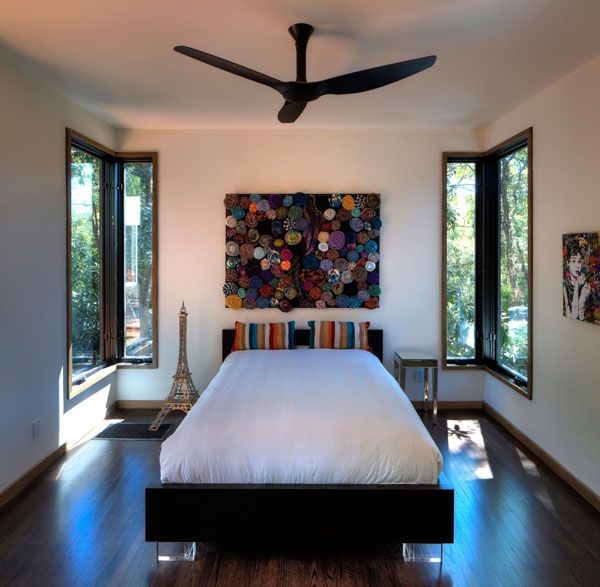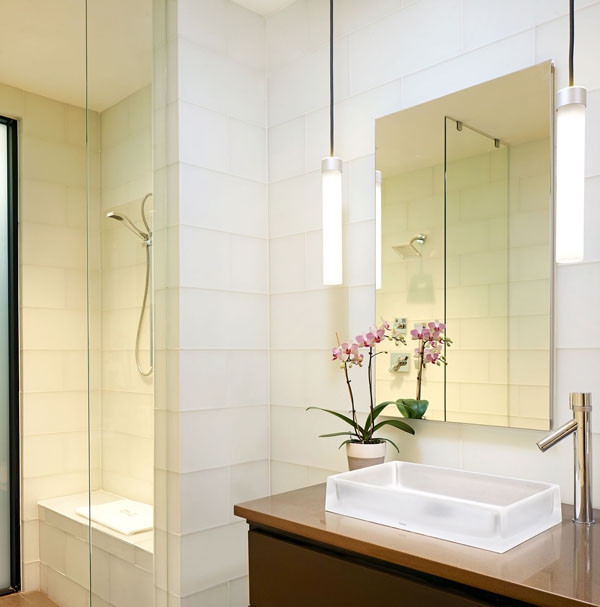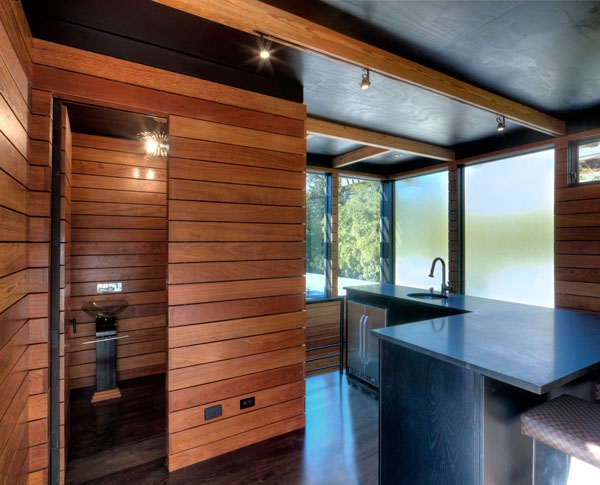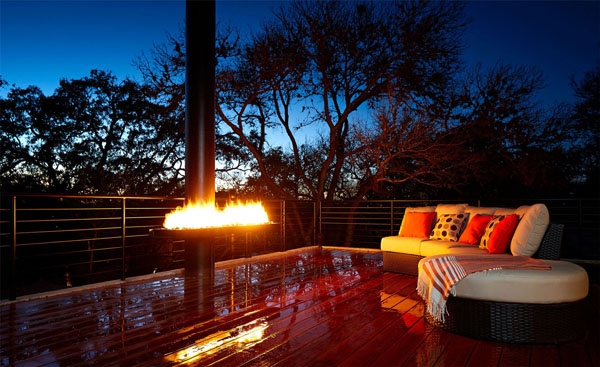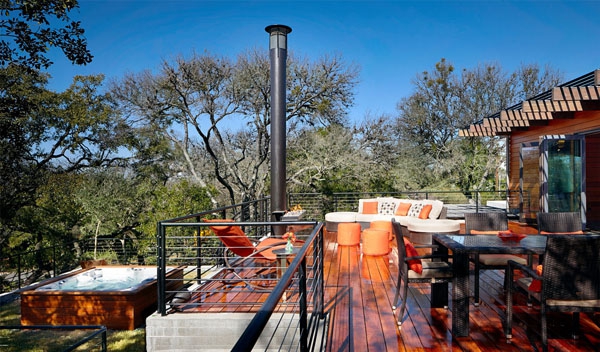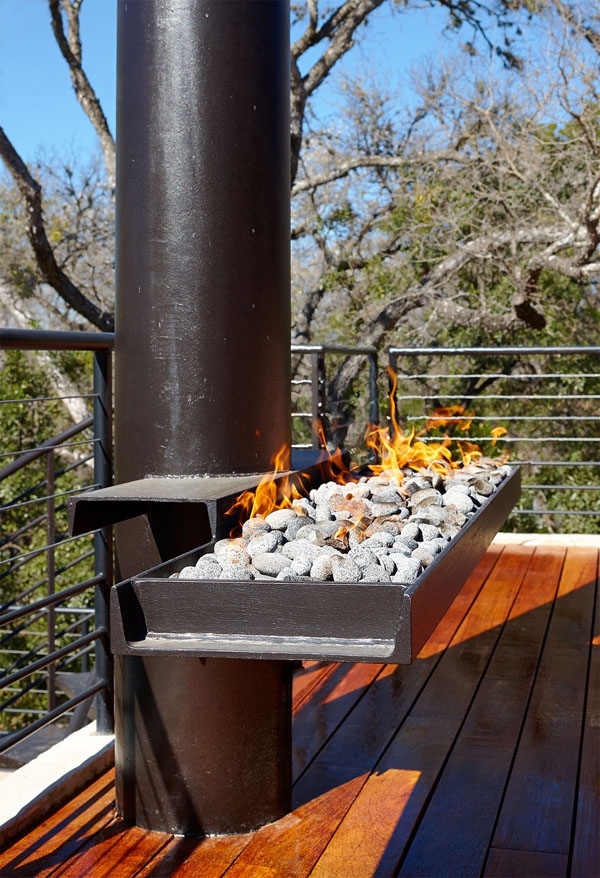 The polished wood on the inside and outside of the home is perfect. Using the wood like this gives the house a country touch (and really, it just looks so good); we're especially fans of that beautiful outdoor patio. We'd kill to lounge out there by that fire!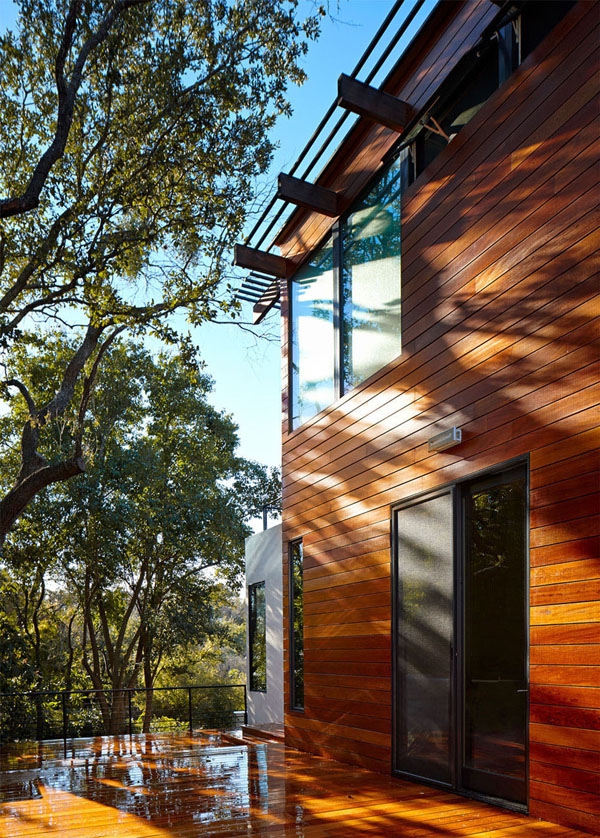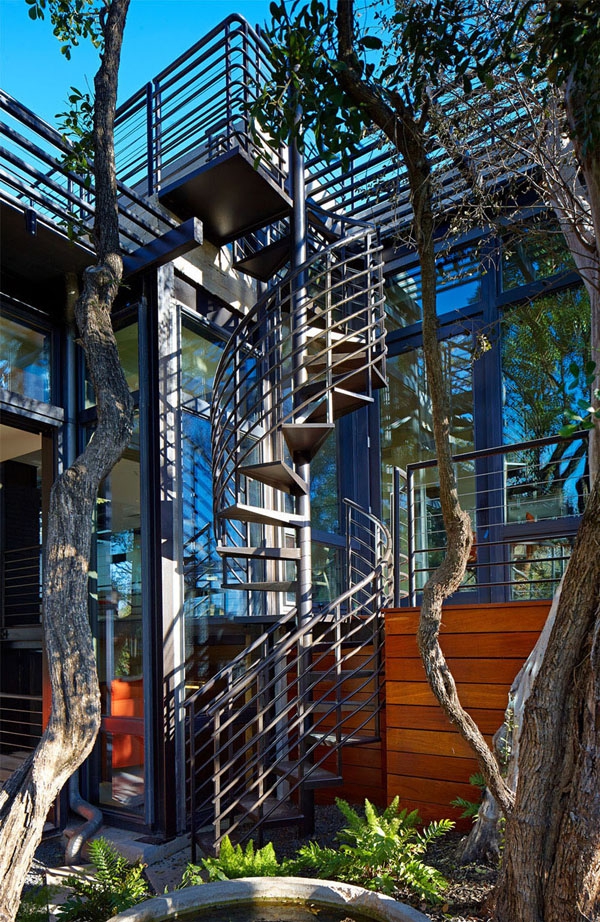 The rest of the décor is actually quite simple—complimentary colors, a couple hints of orange, and some key pieces of furniture. The overall effect here is really reliant on the architectural design here, which is still absolutely stunning. We're sold!