Can you believe this used to be a house barn? With lots of renovation and construction, you'd never guess this now stunning contemporary guest house was once home to, well, animals! Thanks to firm, The Construction Zone, this Phoenix guest suite is one for the books.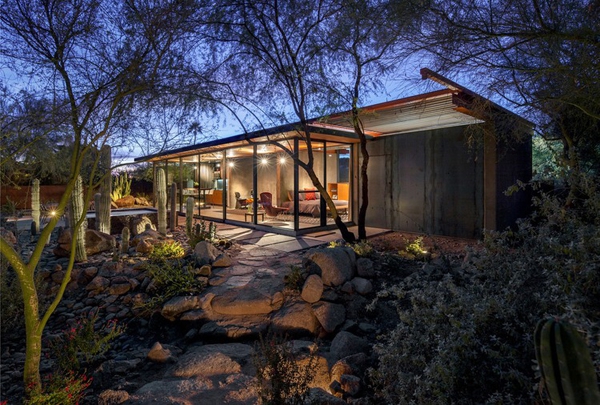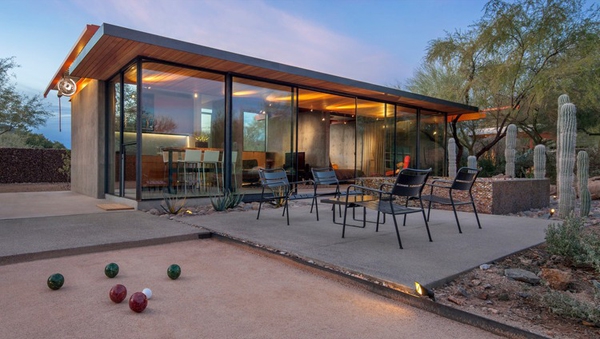 Made primarily of concrete, the structural design of the house is rather simple but still very impressive in appearance. You'll notice the four separate areas in the rectangular house are split using the concrete (we're big fans of concrete being used indoors). We also love how most of the outer surface is done with glass window walls, completely opening up this contemporary guest house.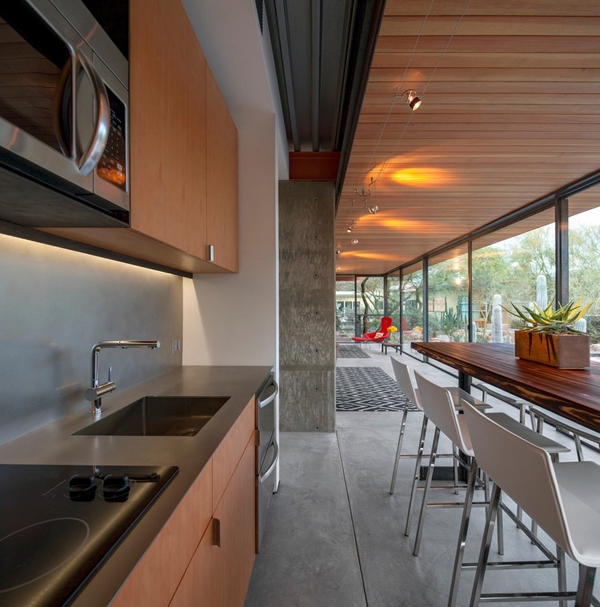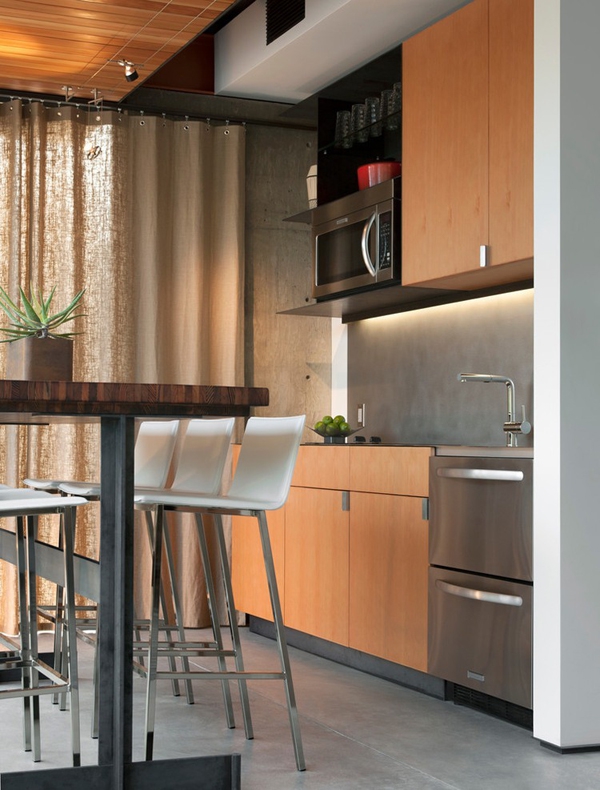 The interior design goes so very well with the abundant slate gray of the structural concrete. The wood used in the ceiling and furnishings contrasts flawlessly, while the kitchen's chrome and silver touches are just perfect.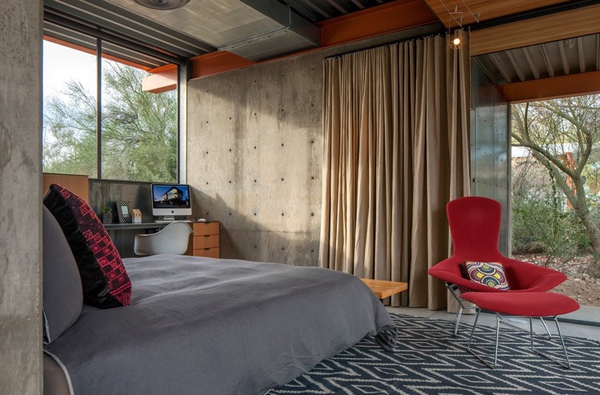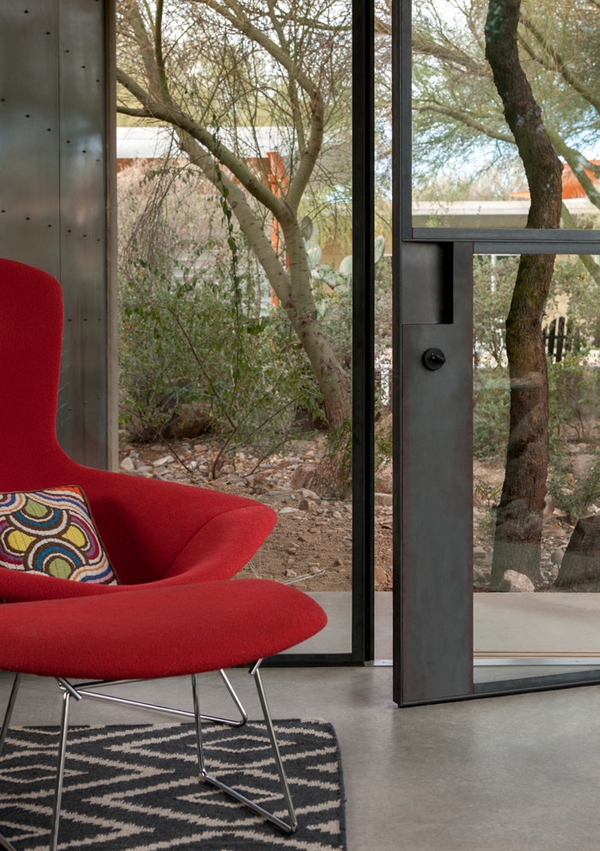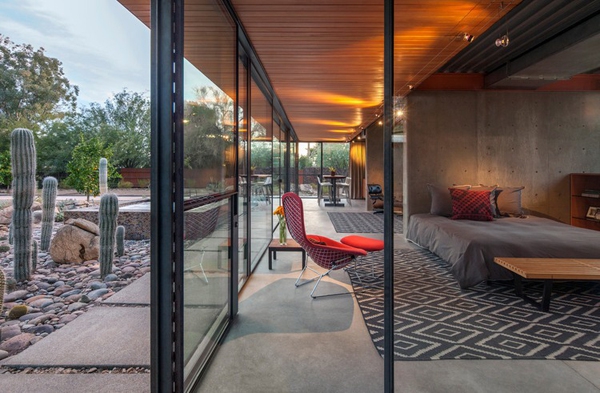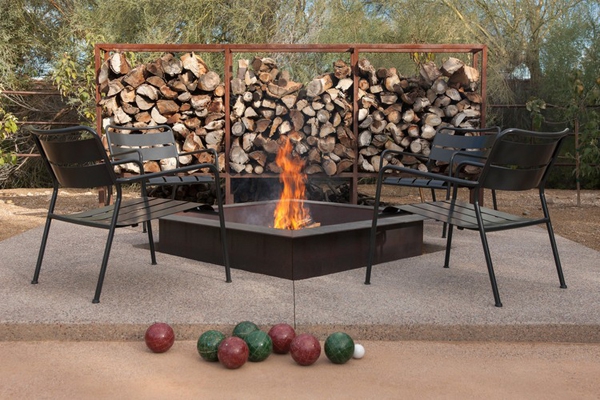 The red furnishings and décor, along with the strategically placed patterns add a warm touch to this very contemporary guest house. Anyone would feel welcome walking into this place. Even more, that outdoor fire pit is the perfect way to wrap up any evening staying in this lovely guest home.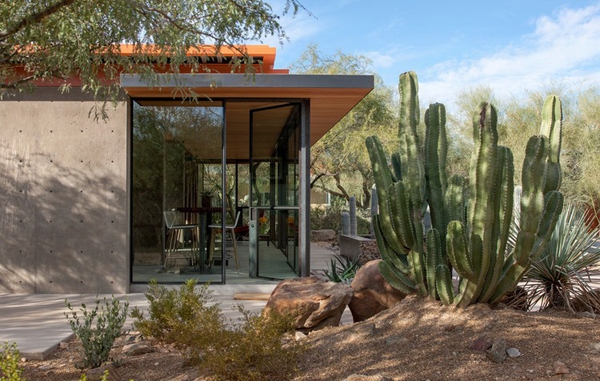 Photos: Bill Timmerman