Light, form and movement explode onto the canvas in a fluid symphony of architectural intent and spatial experience in this exquisite attic apartment design. Breaking free of the dimensional and aesthetic impositions of the site, A1 architects carve out 2,368 square feet of stunning and stylish living space, deftly molding this ordinarily sharp space into a seamless transition of ambition and function. Located in the capital city of Prague, Czech Republic, this design- completed 2011- dwells in a sense of the 'boundless', creating newer and grander boundaries that extend far beyond the footprint of the attic loft.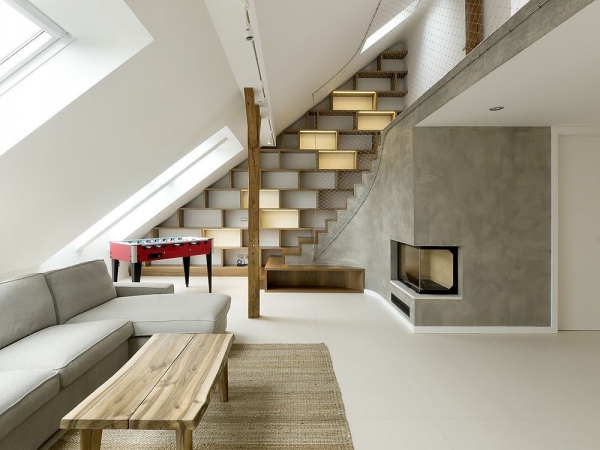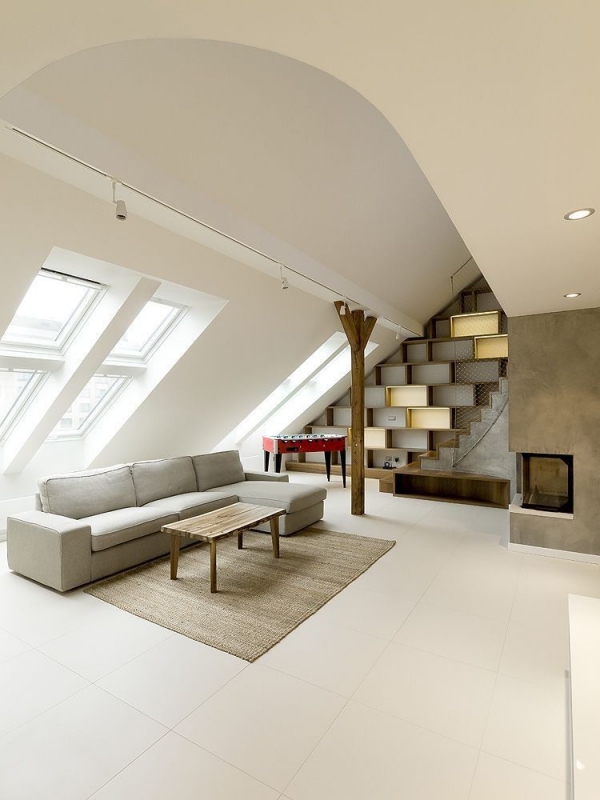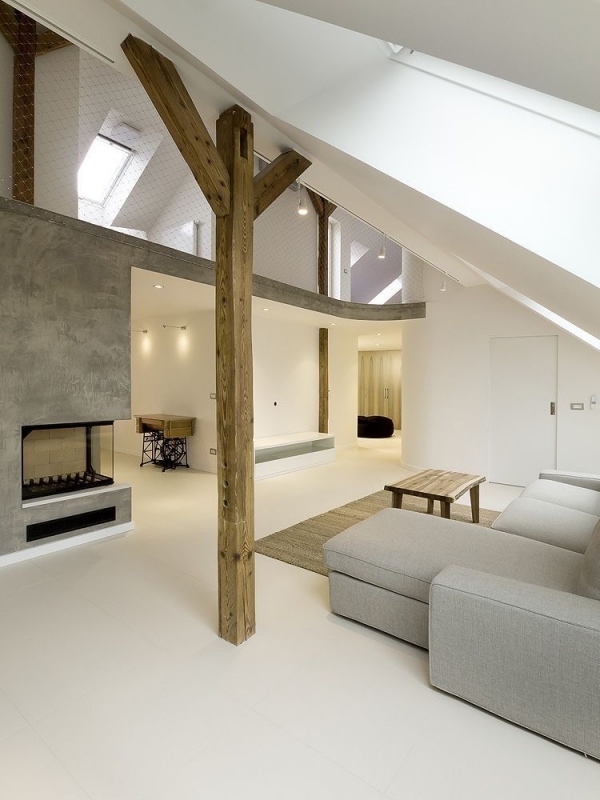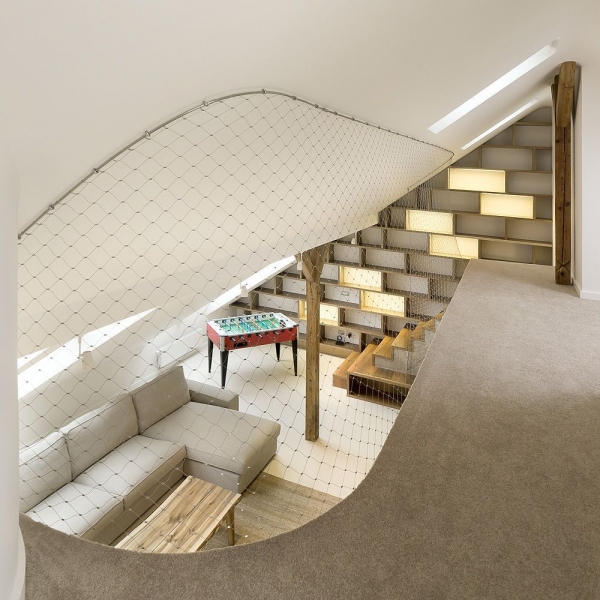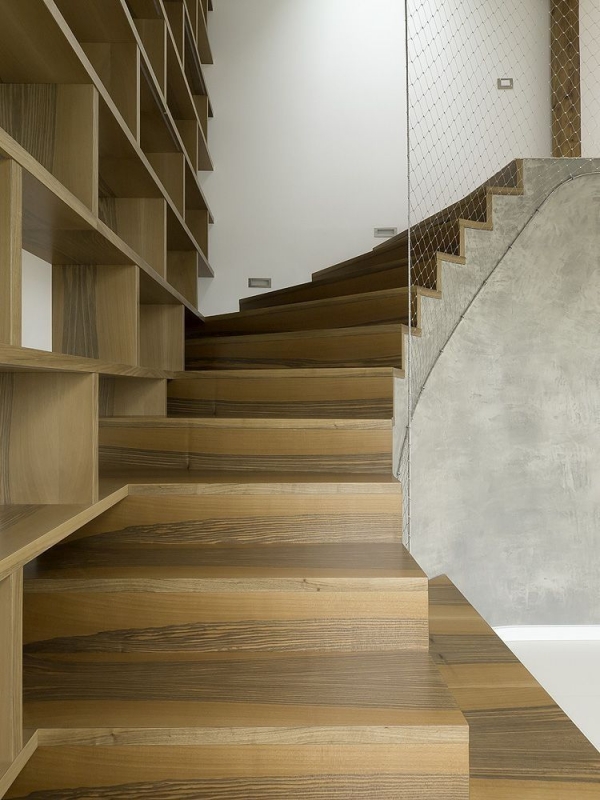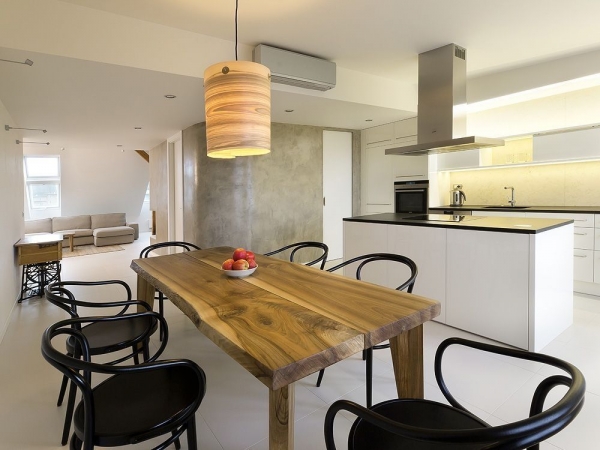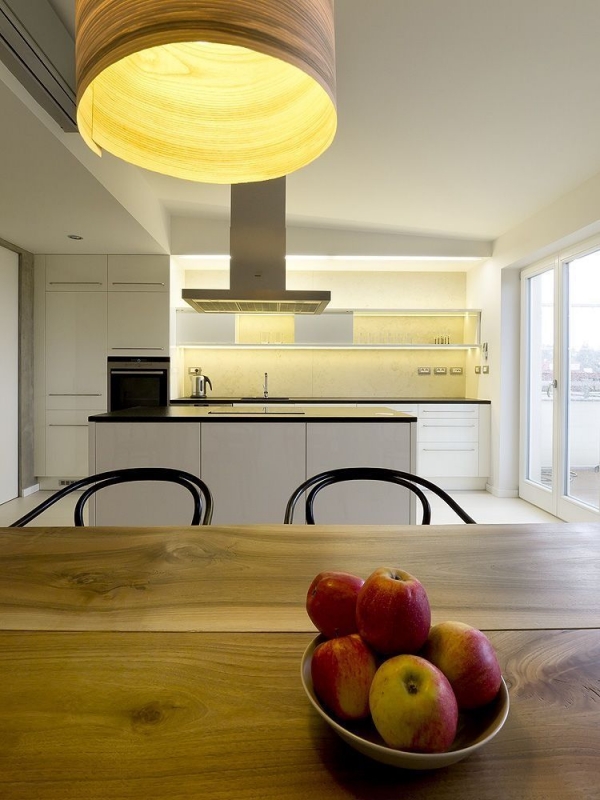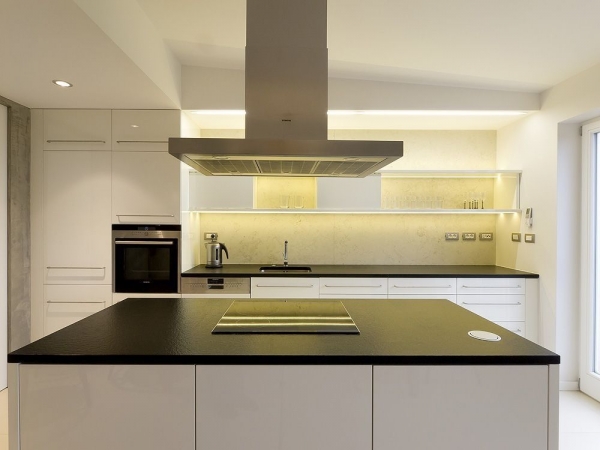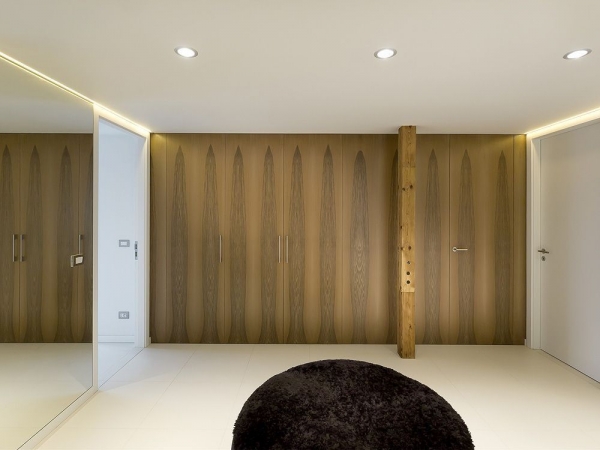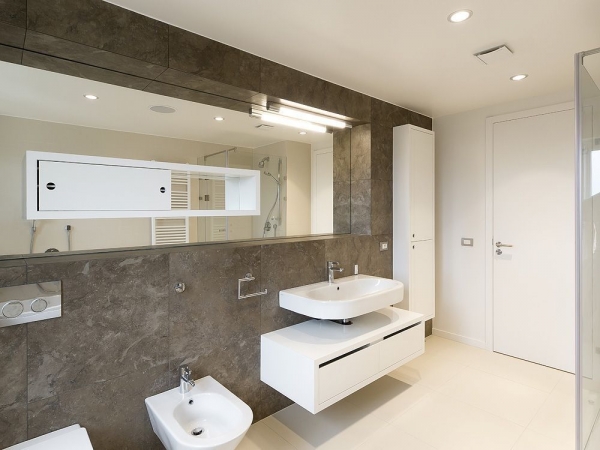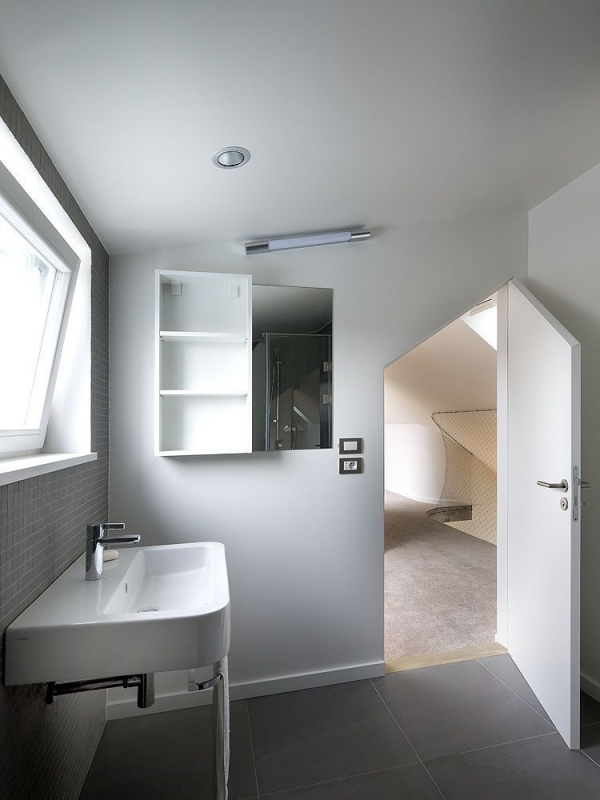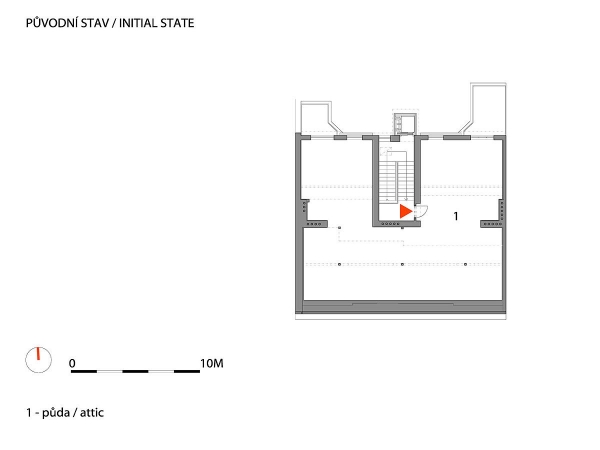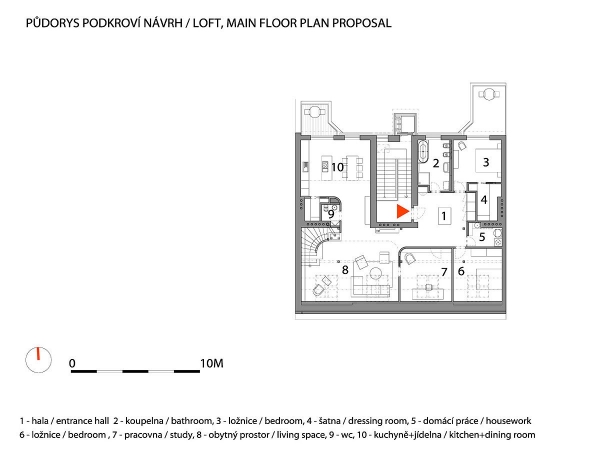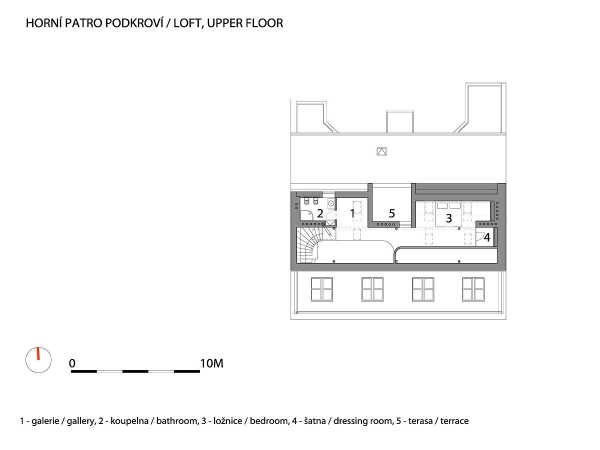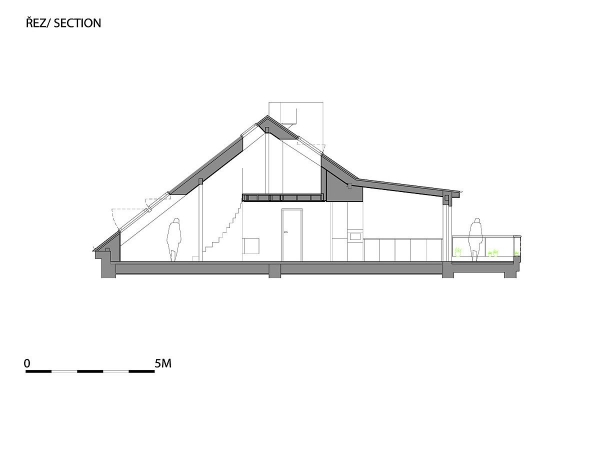 The scheme takes an open and generous stance to articulating its attic apartment design ideas; the social core is laid out as a fluid and continuing shuffle of ideas, furnishings and activities. The real stroke of genius comes in how these are arranged in a lithe silence, framed into a more human scale by the layout; instead of being thrown out into a singular open space, the spaces flow and move within the home, tucked away behind walls and around corners so as to not visually overwhelm the scheme. In this it is beautifully complemented by the details, finishing and rounded corners, which stand in solidarity with the core design.
The lower level contains a majority of the spaces of this attic loft, offering the main social core with its entrance hall and cupboards, living room, kitchen and dining; two bedrooms, a study and bathrooms are also located on this level, silently concealed behind closed doors. Upstairs, the staircase leads onto a public gallery, which overlooks a spacious terrace, and to the master suite that enjoys utmost privacy.