80 Washington Place in Greenwich Village, New York, is the location of this modern townhouse. A partnership between developer, William Rainero and Clodagh Design turned this seven floor, twenty two and a half foot wide modern townhouse, into the spa-like beauty you see before you.
Constructed in 1839, in classic Georgian style, this open floor plan features two gourmet kitchens, a wine tasting lounge, a media room, a rooftop, and a spa. Every aspect of this home, including the spa-like bathrooms and the calming colors, create an aura of peace. Serenity and humbled luxury fill the space, creating an easy-going and harmonious design.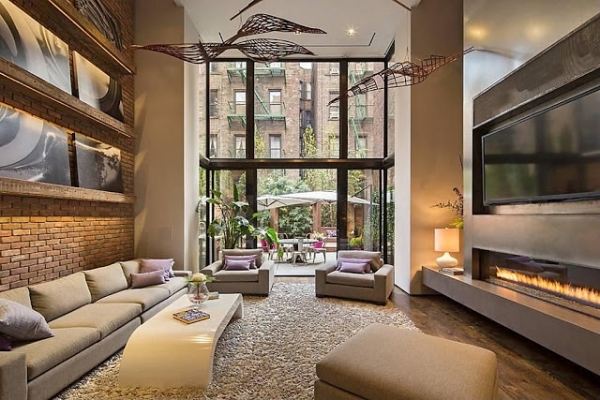 The living room has large windows and gorgeous hardwoods. Neutral colors flow throughout the room, creating a calming atmosphere. A modern white table sits in front of the sofa, and touches of lilac add light bursts of color to the room. A wonderful brick wall, fantastic artwork, and ceiling decoration, provide a significant amount of interest. A modern fireplace, sits across from the sofa, adding coziness to this beautiful home.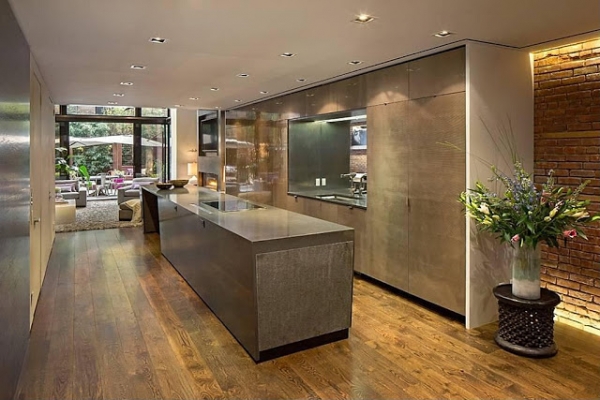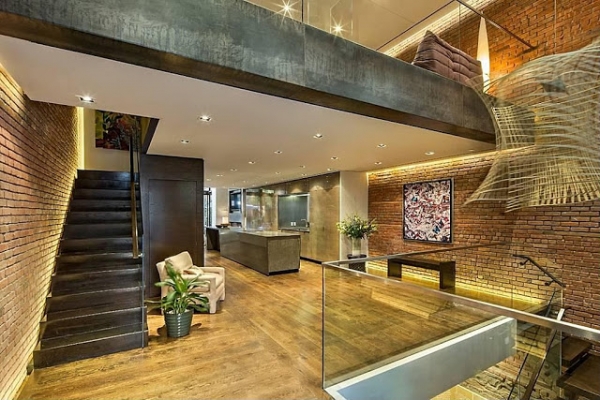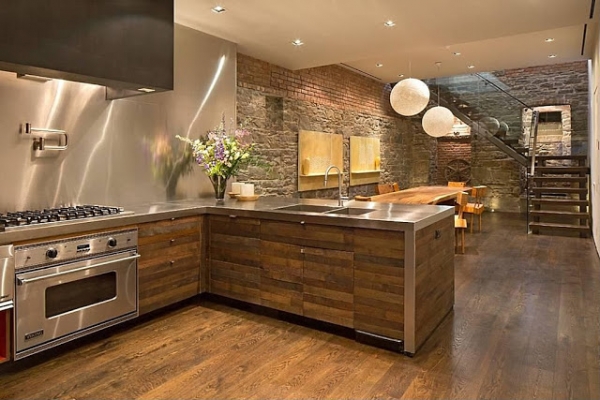 The kitchens in this modern townhouse are absolutely phenomenal with their sleek and stylish aesthetic. In the first one, the hardwoods and the gray countertops and cabinetry, play together beautifully. The second one provides a more homey feel, with its wood cabinets and stainless steel countertops.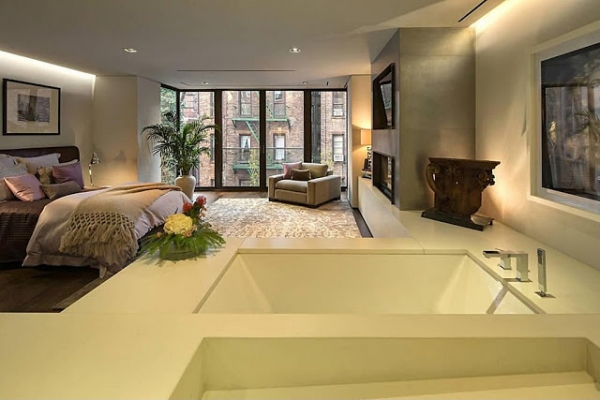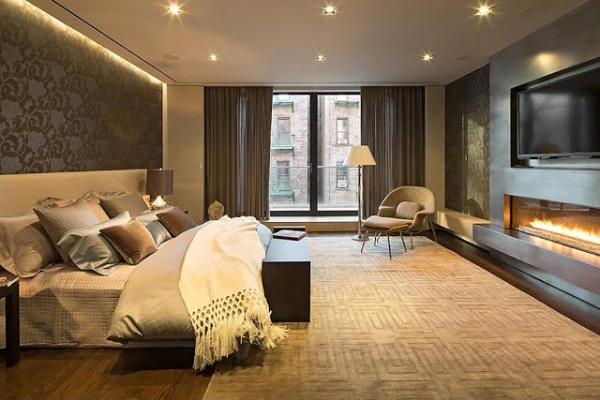 The master bedroom fills an entire floor, and it has numerous bathrooms, a fireplace, and its own private terrace. In the actual bedroom, the neutral colors and touches of lilac are continued, and large windows allow for natural sunlight. A large white soak tub is placed in the space, muddling the distinction between the bedroom and the bathroom. This wonderful design choice brings the calming spa into the bedroom.
Every design detail in this modern townhouse contributes to the spa-like atmosphere of this gorgeous home, making sure every area is soothing and relaxing.