Today we'd like to share with you a truly smart disposition of a vacation home on the island of Krk. The design is courtesy of DVA Arhitekta who's main goal was to create a home comfortable for three families.
All main living areas are so situated as to gain the best of the gorgeous view towards the sea. The sleeping areas have direct access to the pool and the deck, where everybody gets together.
The interior is designed in modern style with cold white and grey tones, rectangular shapes, lacquered surfaces and a lot of glass.
Beautiful stone walls define both the interior and the exterior.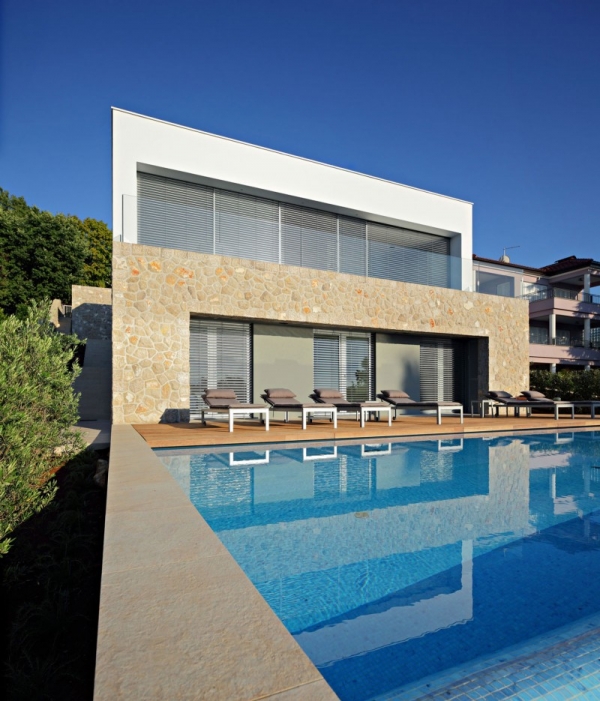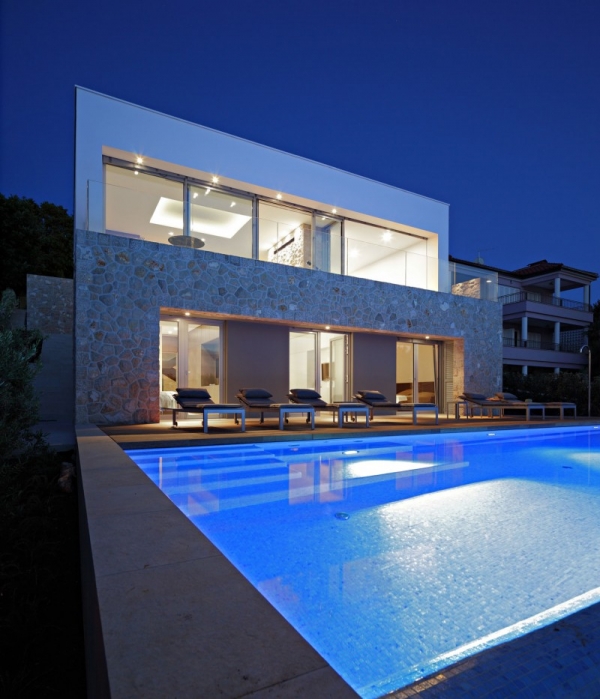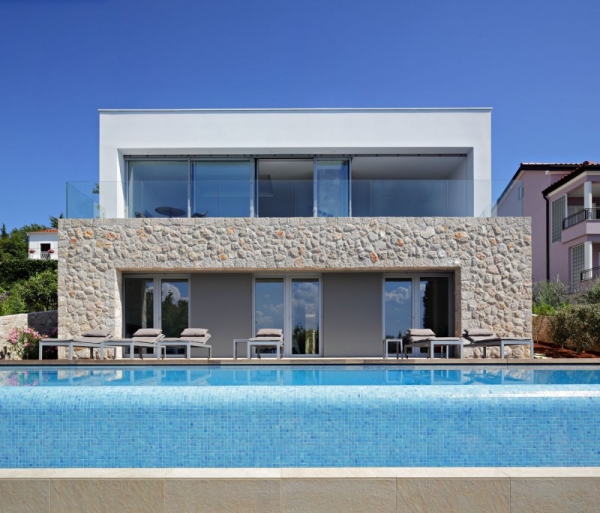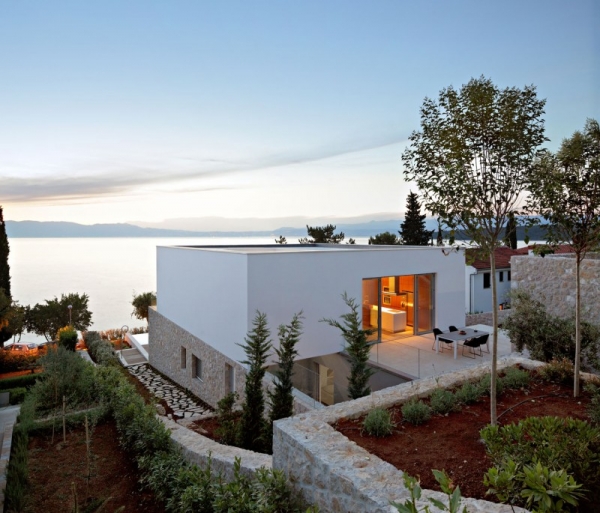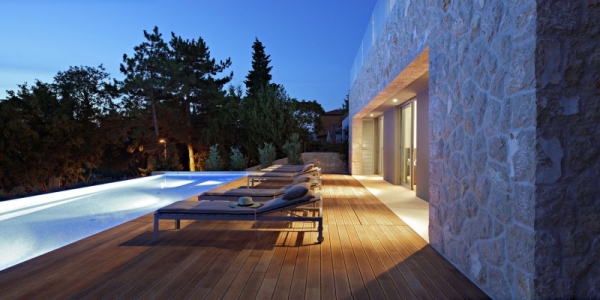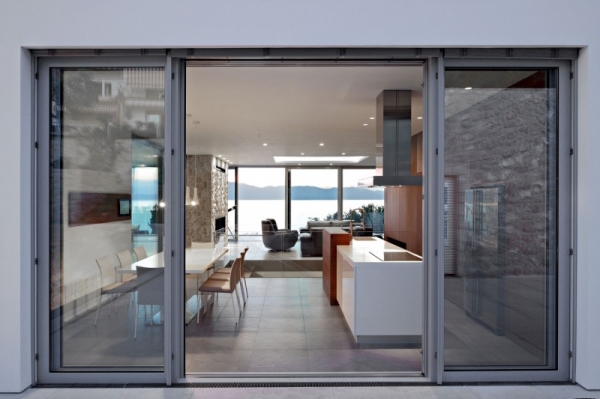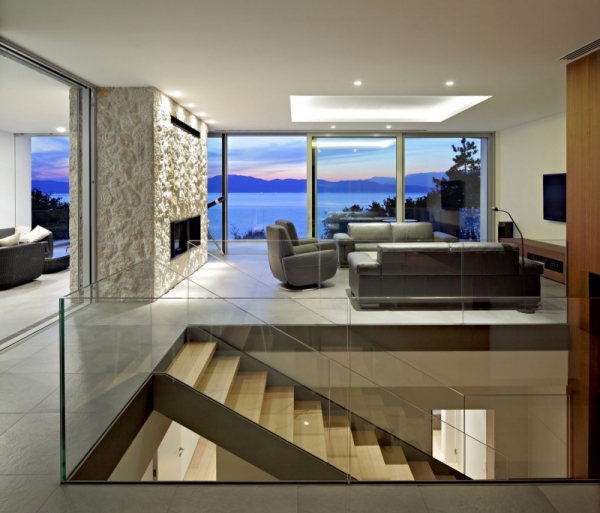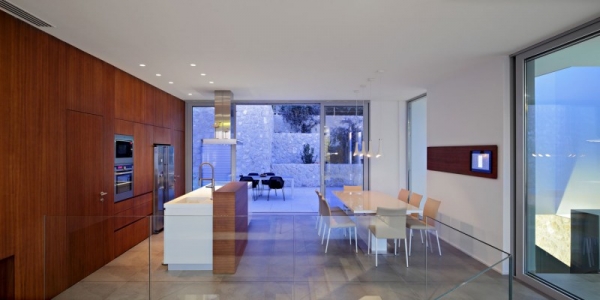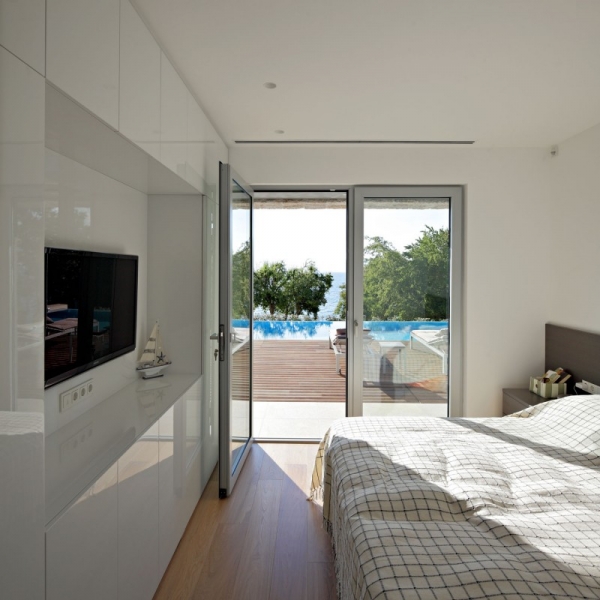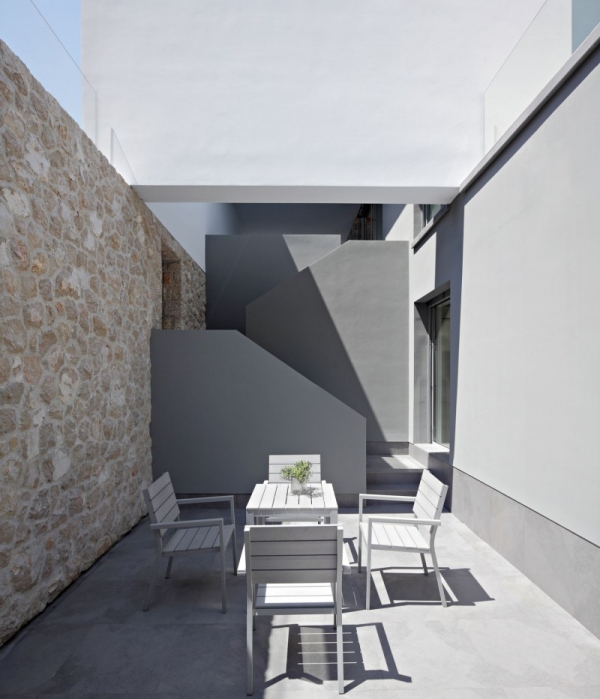 A nice family home, isn't it?!