Striking a balance between impressions and invitations, the modern living room is clearly a work of art. A canvas for creative innovation, it presents a perfect opportunity for you to express your innermost eclectic in a bold and refined manner, arriving at a highly individual aesthetic that sets off not just this space, but the rhythm of your entire home. Whether you harbor a penchant for ordered serenity or like to go all out funky, striking modern living rooms embrace both you and ideas effortlessly, as is illustrated in this catalog of home interior design ideas.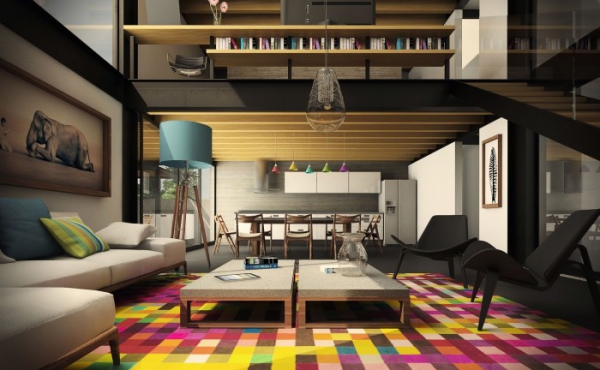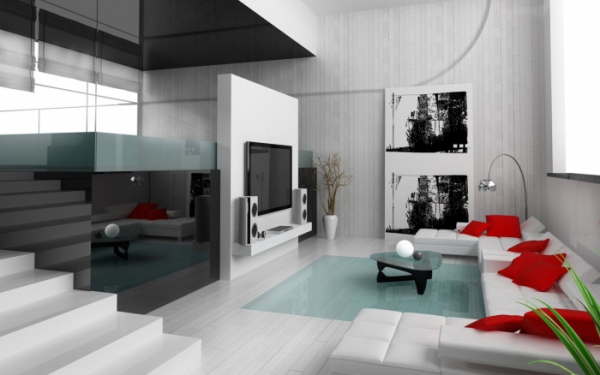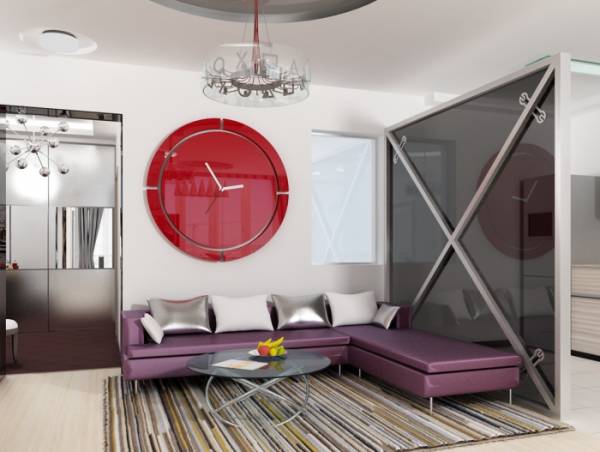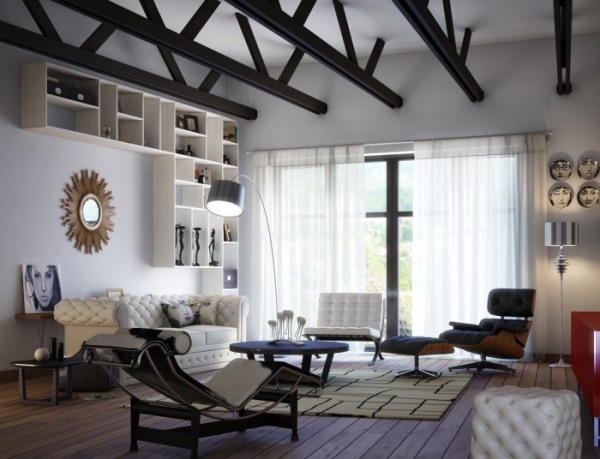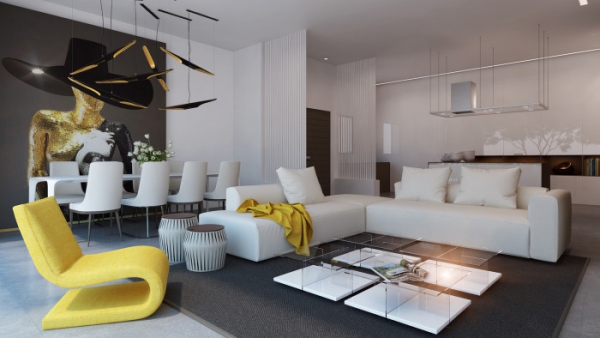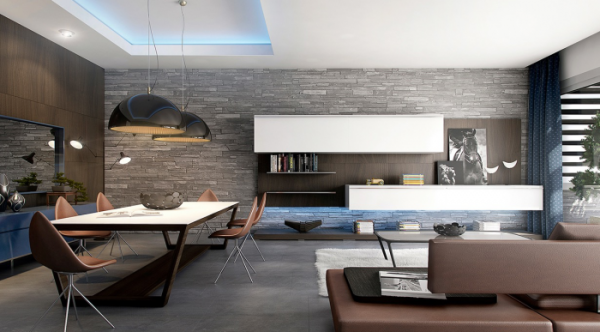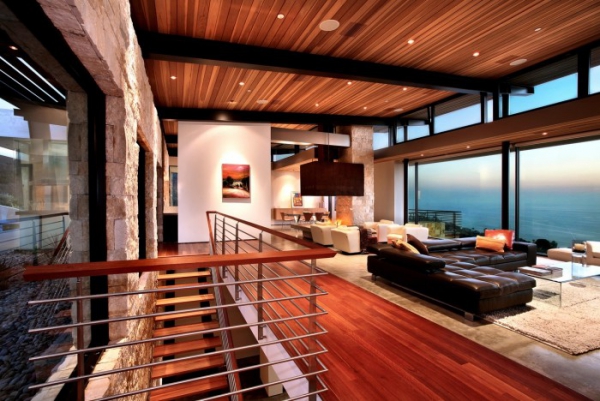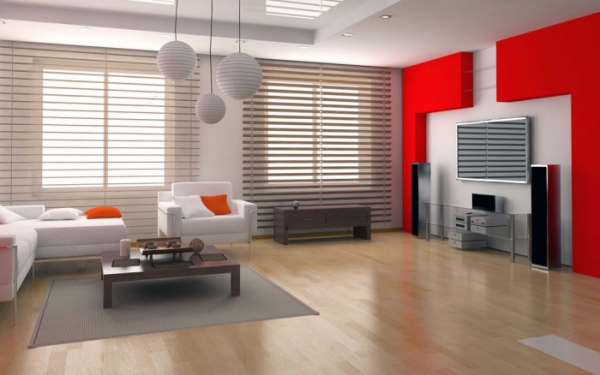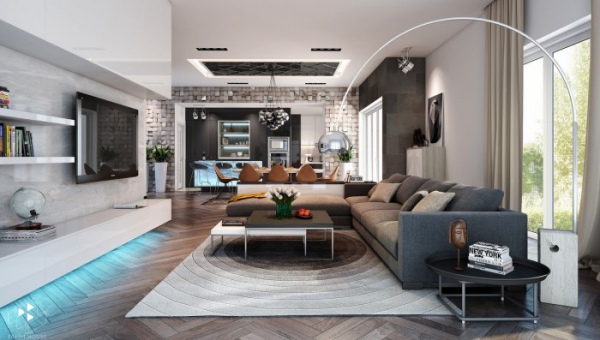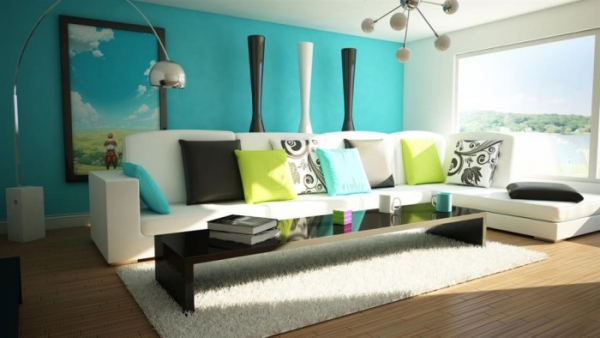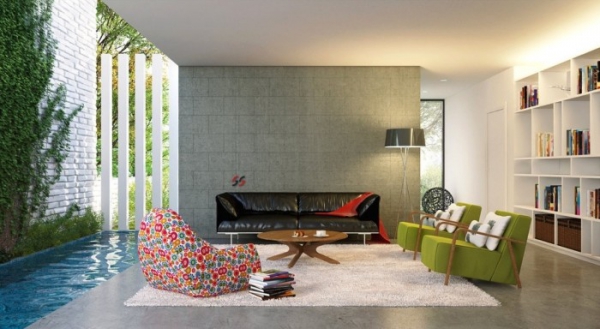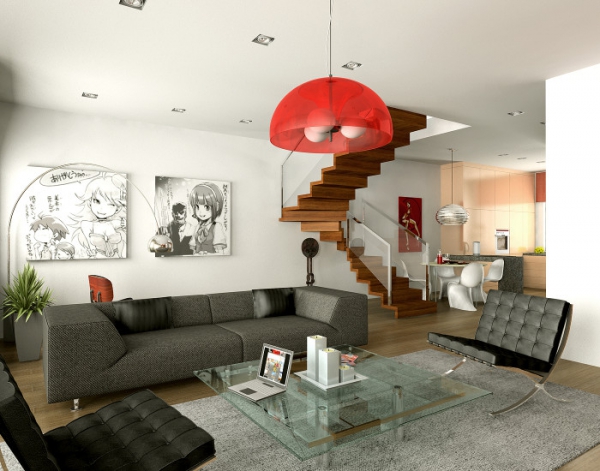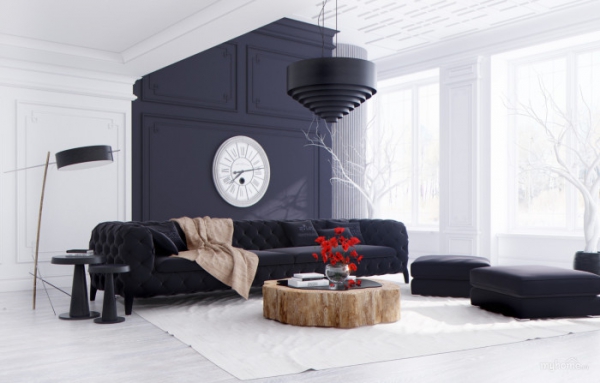 When it comes to modern living rooms, no matter what your fancies and aesthetic leanings a few core principles guide the overall composition. For starts, less is always more; populate your space with a selection of furniture, furnishings and elements, composing these into open ended arrangements that afford generous lighting and movement. Let the inherent materiality, patterns and intricacy of these elements bring flavor to the space, instead of adding superficial touches to it.
The same rule extends to your choice of fittings, color palette and accessories. Transparent materials and mirrored surfaces are great way of enhancing the functionality of striking modern living rooms without contributing to visual clutter. Also, don't forget to pay attention to your selection of wall art – these can coolly tie your whole scheme together while adding volumes to it.
Images found on Furniture Fashion