A white on white interior sounds a bit boring, doesn't it? But it couldn't be further from the truth with this Scandinavian style living room! When using a muted pallet such as white, you have to get creative with accessories or simply go all the way and create a dreamy interior full of clean, white textures and minimalist décor.
Linda Dekkers from Live Loud Girl has traveled the world and collected bits and pieces of culture, style, and inspiration. Now residing in a home in Dubai where she lives her dream of blogging about her passion, she's take those worldly collections and tossed them throughout.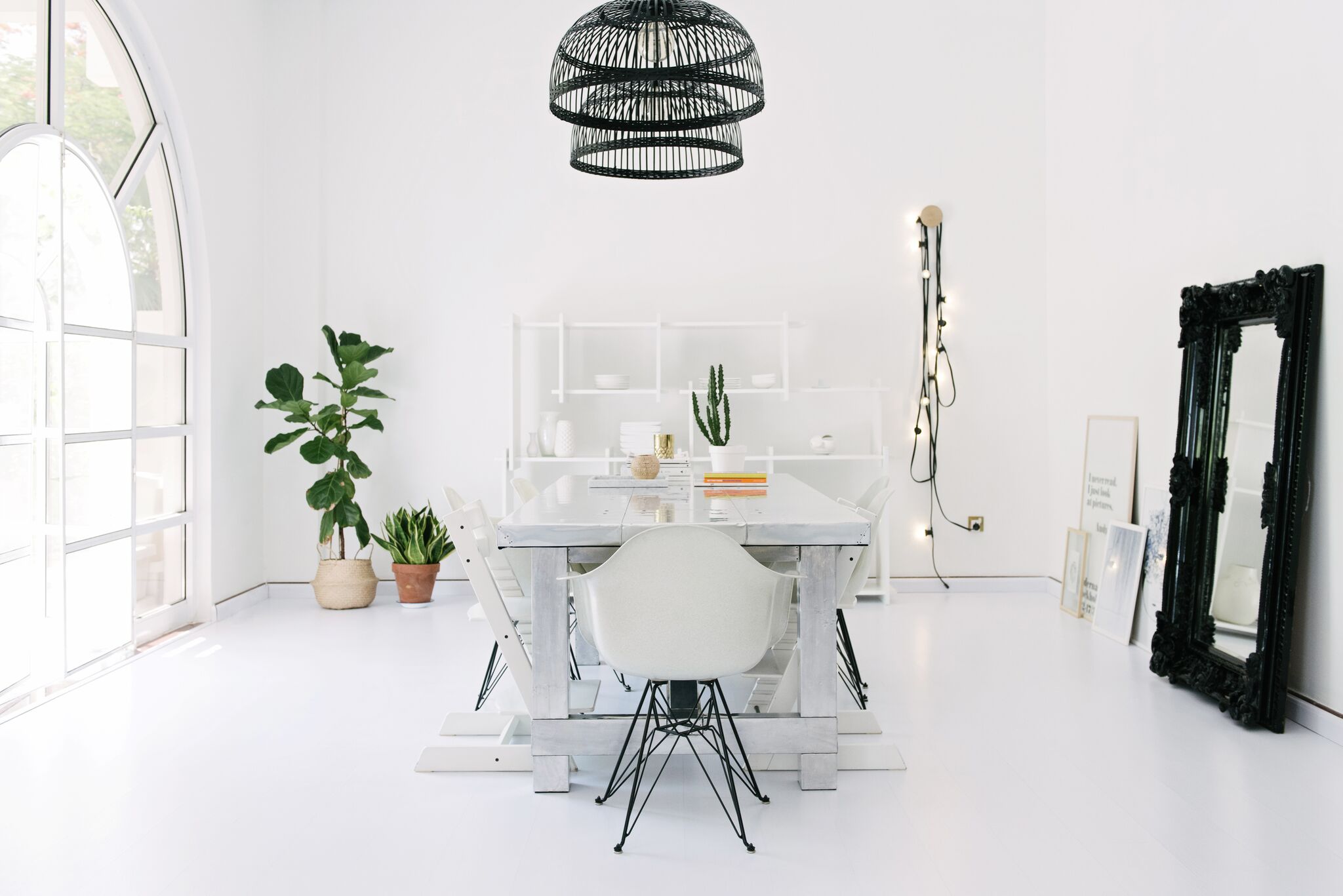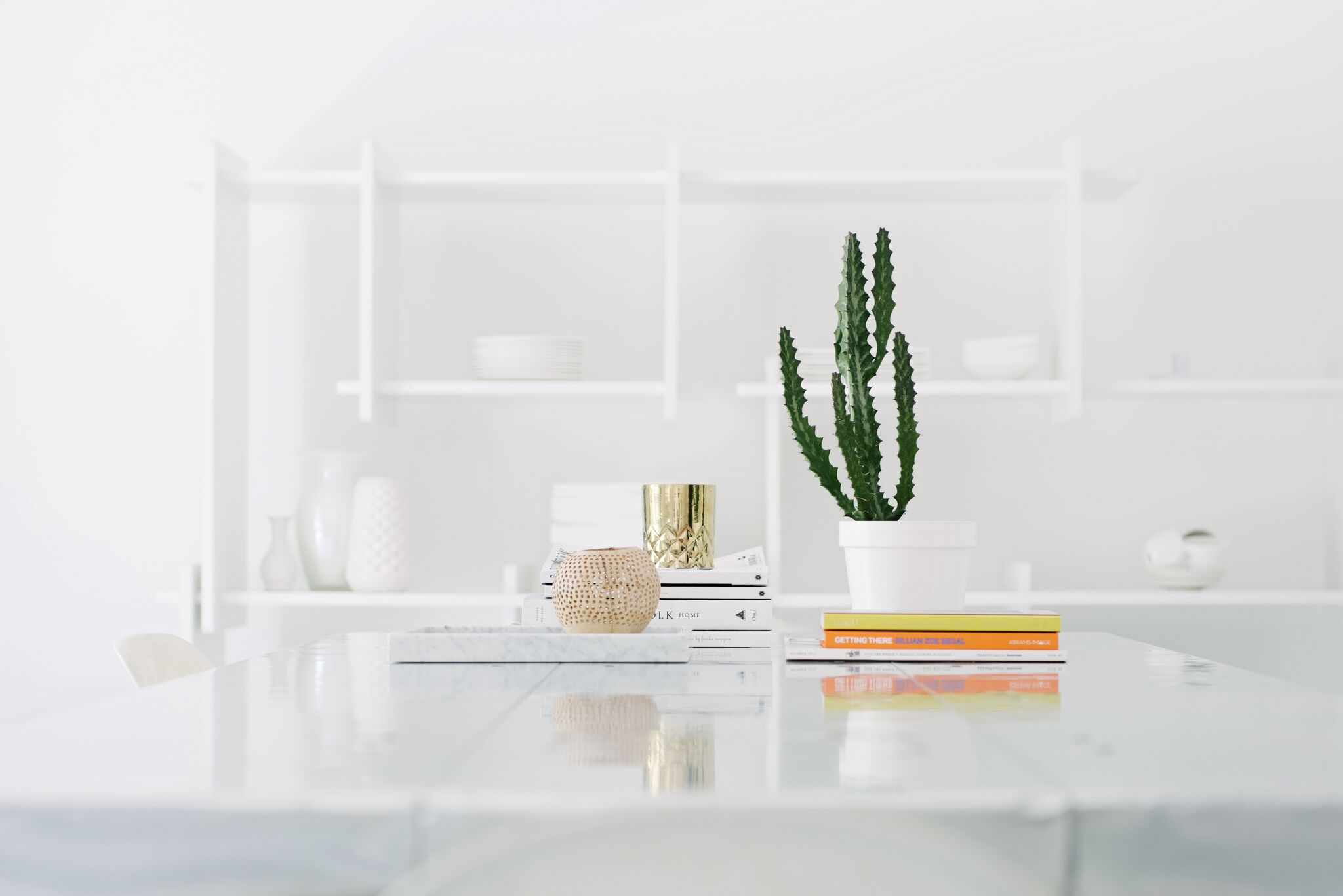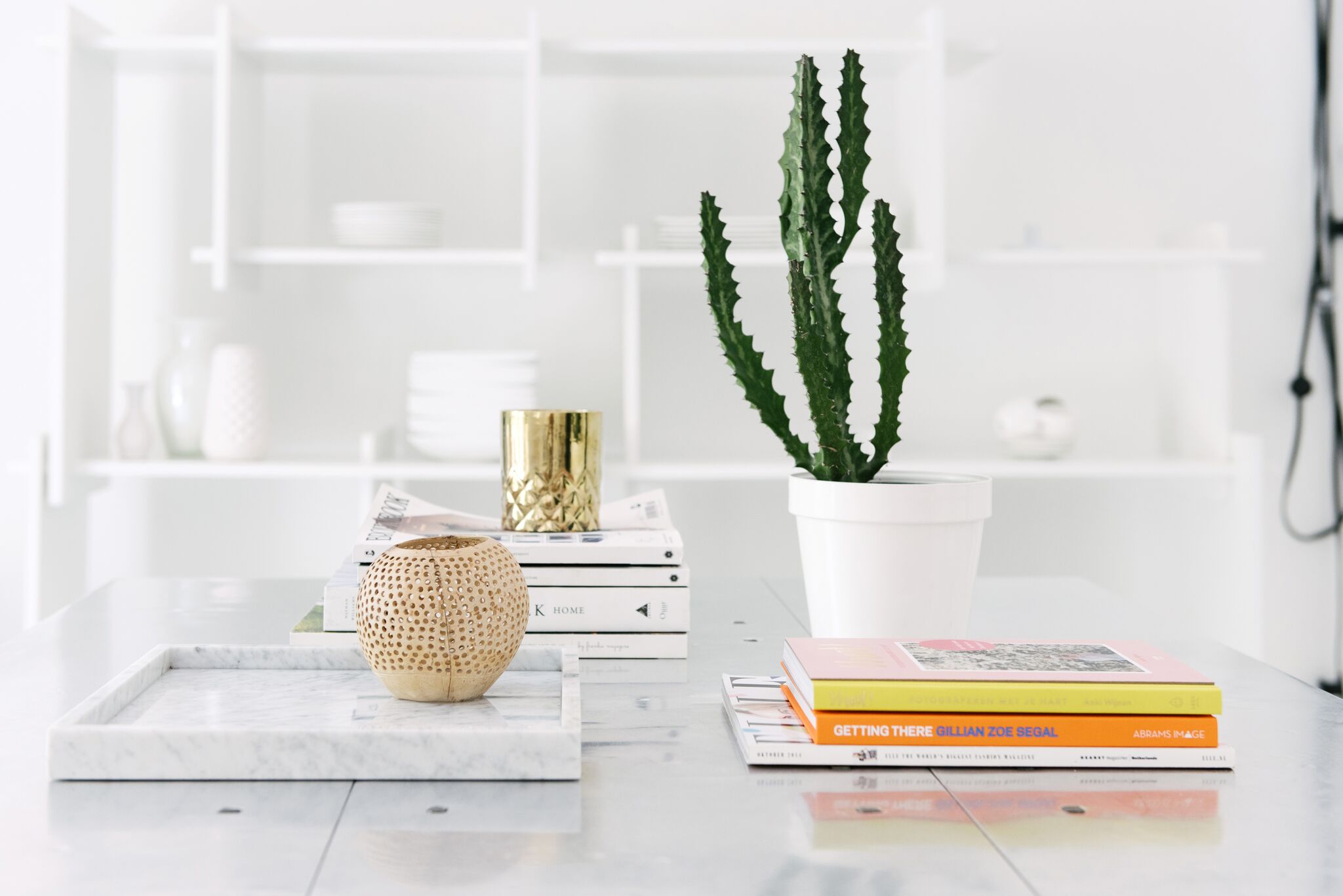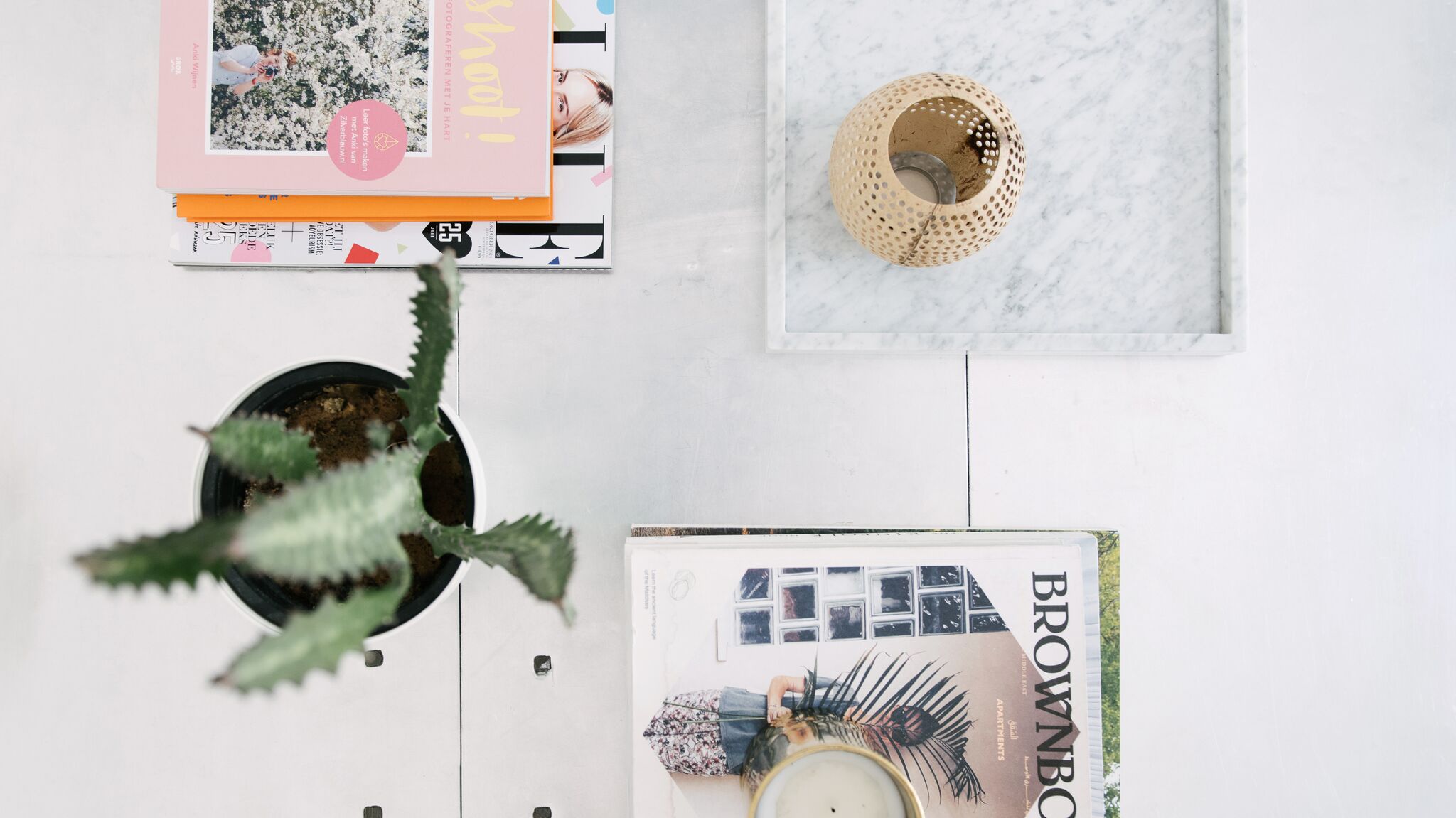 The bright, open, airy Scandinavian style living room is mainly white, expectedly. Tall cathedral ceilings soar above and a vintage rug ground it all below. The setting sits face on to a huge Palladian window that expanses the entire outer wall and modern, low sitting furniture is placed throughout.
Besides the blue rug, the only other thing to give relief to the mostly white interior is the use of black and metal within the structure of some of the furniture and the cage style pendant lights which hang over the table adjacent to the lounge area.
A few plants add a dash of life to the space and soften the stark lines and contrasts of white and black.