This marvelous mid century living room is a fine example of how style and comfort can be brought together to create a room that many people would be proud of. White walls make the perfect backdrop for the retro framed pictures and photographs that decorate the living room. Dark honey colored parquet flooring has been partially covered by a luxurious, fluffy rug that provides extra warmth in the colder months.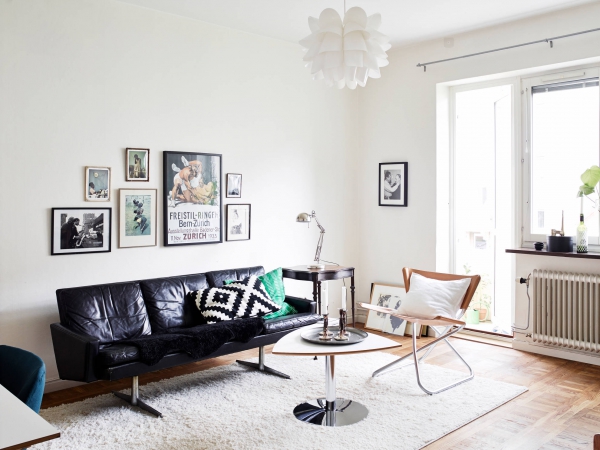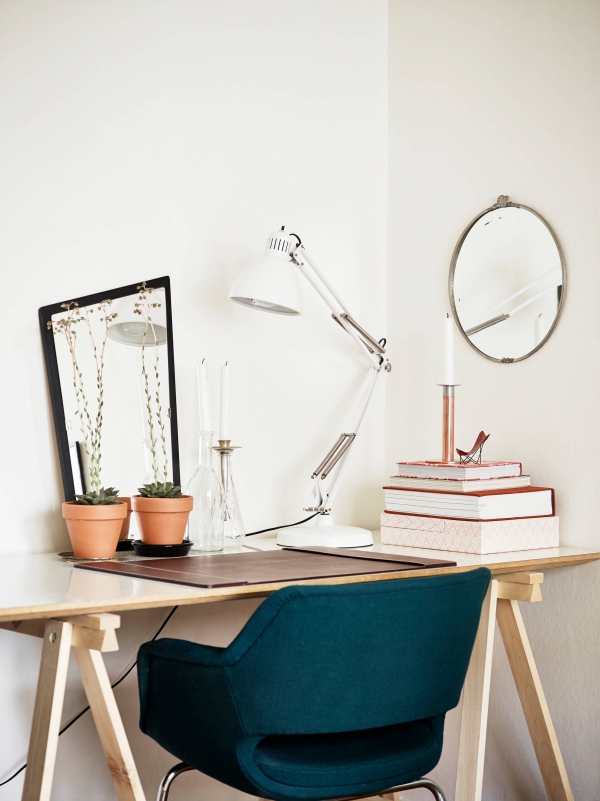 At the heart of the mid century living room is a large black leather and chrome sofa, this does not dominate the room but adds character. Plump patterned cushions on the sofa add to the comfort appeal. This room is fairly large and also has space for a very useful work table and chair that could be used as a work from home base. Large windows allow natural light to flood into the mid century living room, while the high ceilings help to keep the room airy.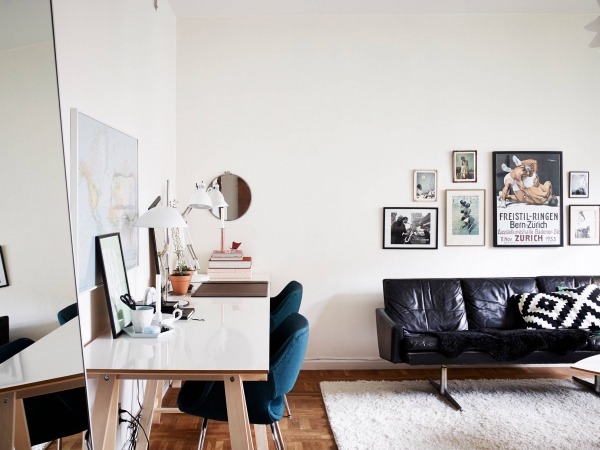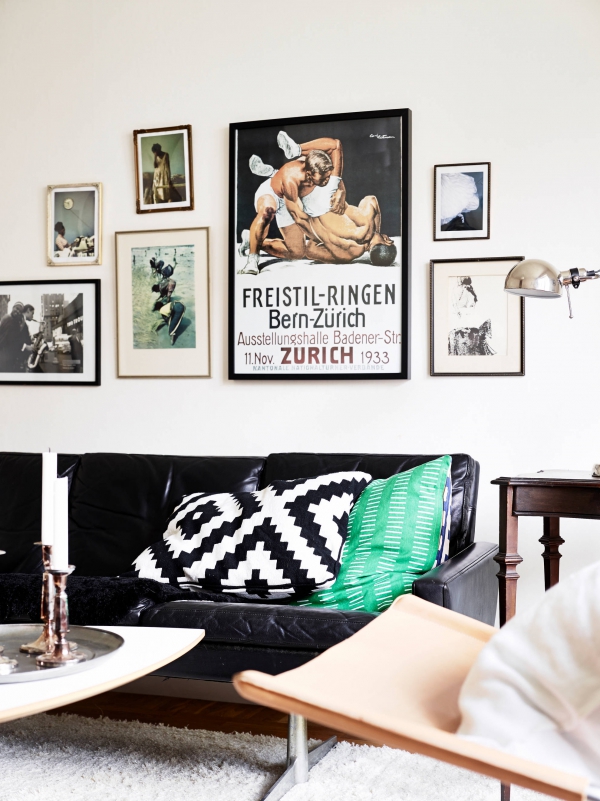 Around the room you will find various lighting options, hanging from the ceiling is a beautifully designed shade, that is an unusual shape. On the work table there is a handy lamp and another is found on a small occasional table in the corner of the room. This mid century living room has style in abundance that would be suitable for many homes.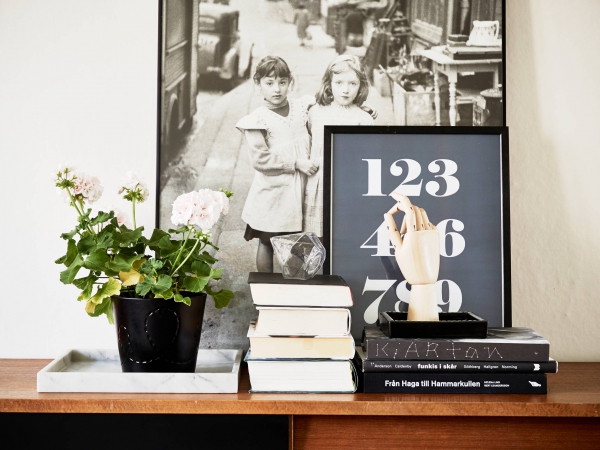 Images found on Coco Lapine Design