This gorgeous living room 3D visualization boasts luxury and elegance. The dreamy living space was sent to us by Eduard Caliman – an architectural visualizer based in Leeds, United Kingdom. He has been working in this field for about 4 years and specializes in the creation of highly photorealistic computer generated visuals of interiors and exterior projects. His clients range from architects, to interior designers, construction companies and other visualization studios. We have no doubt that they all are very satisfied by his work.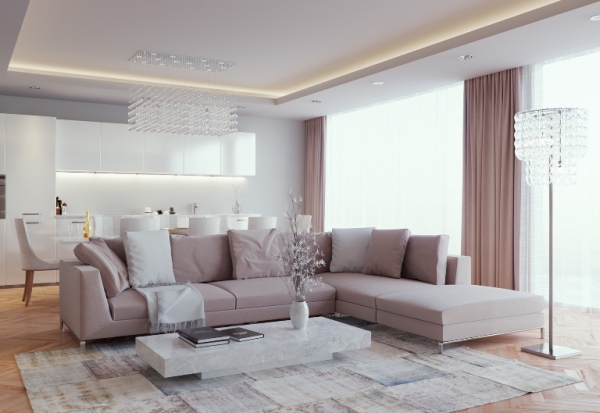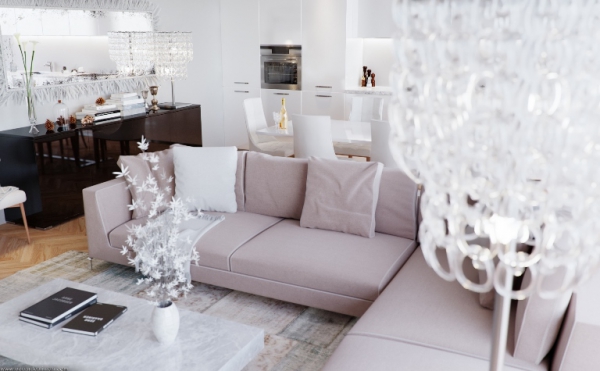 Here are some details regarding this stunning living room 3D visualization: "This particular project contains elements that belong to the Visionnaire Ipe Cavalli brand collection such as the feathery mirror (Bird) and the console (Gretel) while the sofa was designed by Antonio Citterio for B&B Italia. The lamps and the ceiling lights come from Giovanni Sforza Home luxury Collection and were carefully chosen to further depict a more bright and luxurious lifestyle."
Can you believe that these are not real photographs?