The living room interior design is an important part of the home's overall decor. It is one of the spaces where we relax after a long day, and gather with friends and family. That's why we want to make sure that our living room is a comfortable space for everyone.
But we also want it to be gorgeous. What's comfort without a little pizazz? Well, these gorgeous spaces, by designer Candice Olson, combine glamour and coziness, beautifully.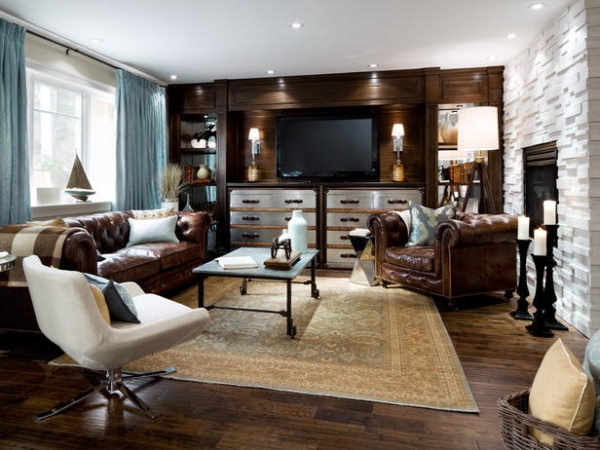 This room has an oak floor, a limestone fireplace, and cozy leather furniture. We love the stainless steel storage and the way the light blue curtains accent the space.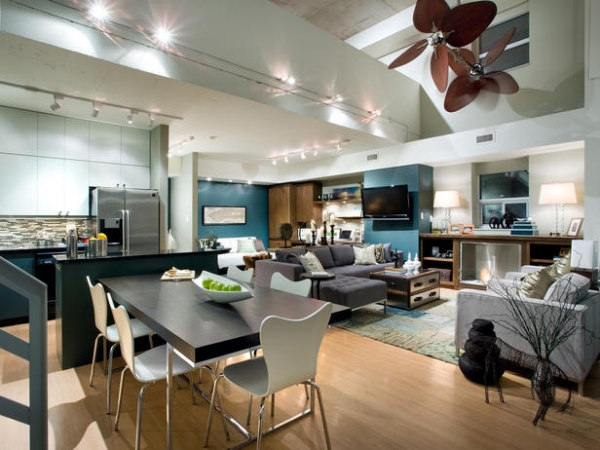 The color palette in this living room interior design is absolutely fantastic.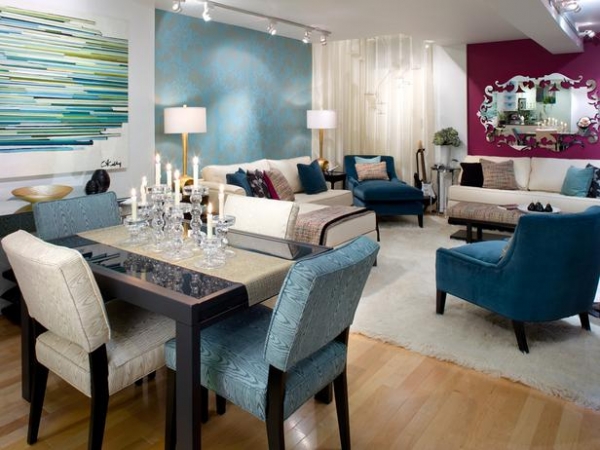 There's so much glamour in this space: the fuchsia wall, the paisley wallpaper, the mirror, and the velvet seating. Positively stunning!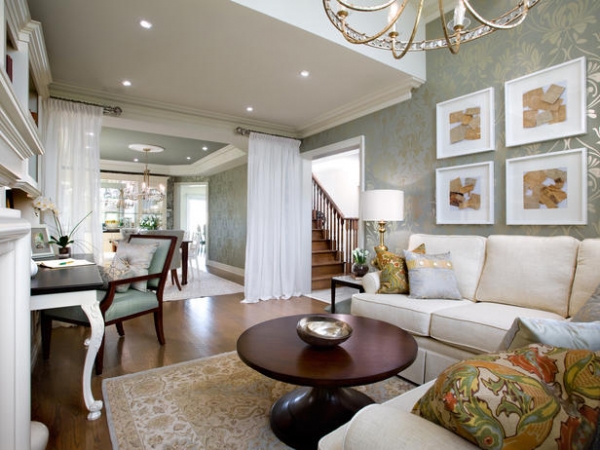 Rich woods and gold, warm up this luxurious space. We love the way the curtains are used to define the end of the living room.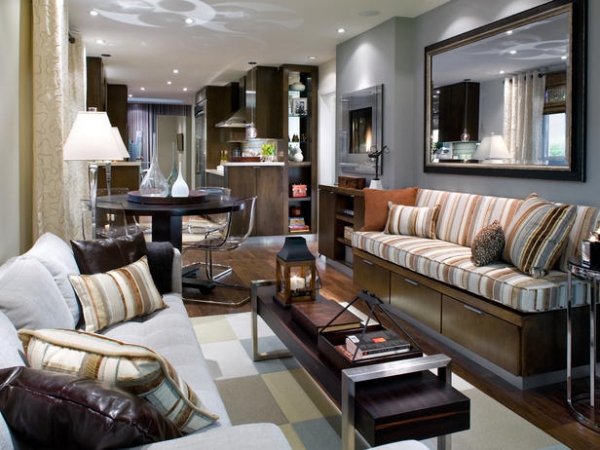 This living room is full of chocolate colored wood. The mirror is actually a television, it only transforms into a mirror when it is turned off. The added storage in this smaller space is a great design choice.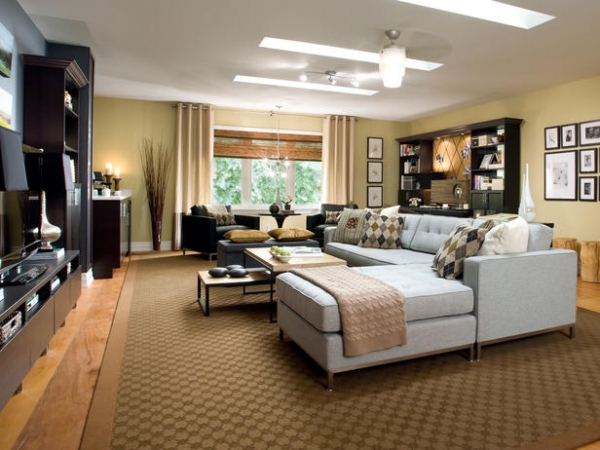 Earthy colors and a gorgeously plush sofa give this space a homey feel. We love the argyle and cable knit accents.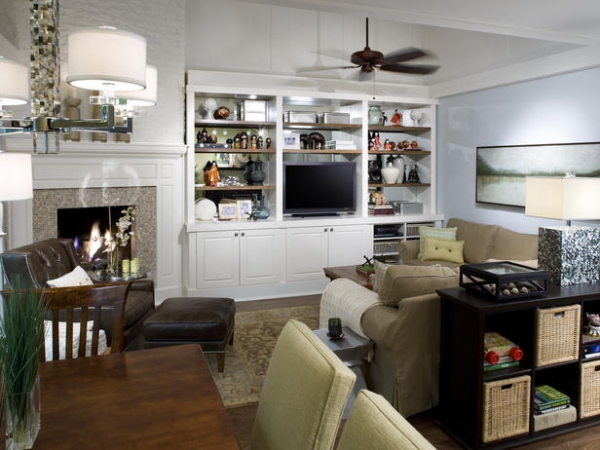 This room has a lot of storage, warm colors, and cool accents.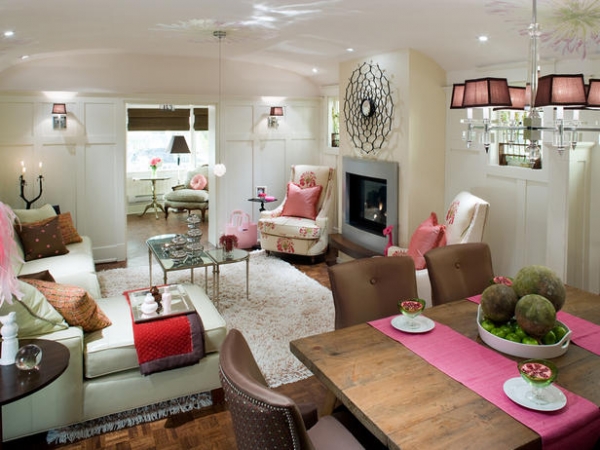 This feminine living room is full of pinks, chocolates, and creams. Our favorites: the addition of the deep red throw, and the gorgeous chandelier.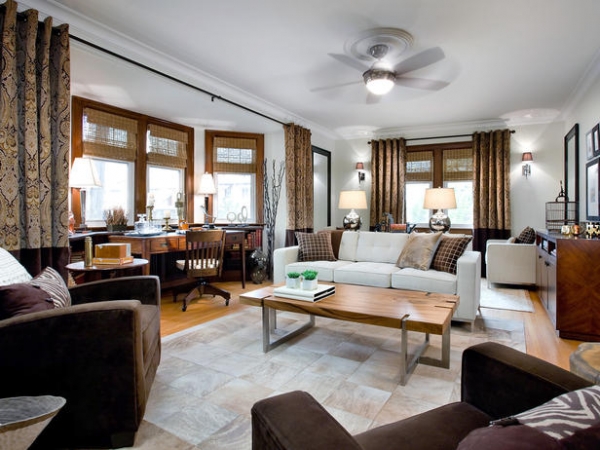 Chocolates and creams create a welcoming atmosphere in this stunning room. The office design, by the bay window, is outstanding.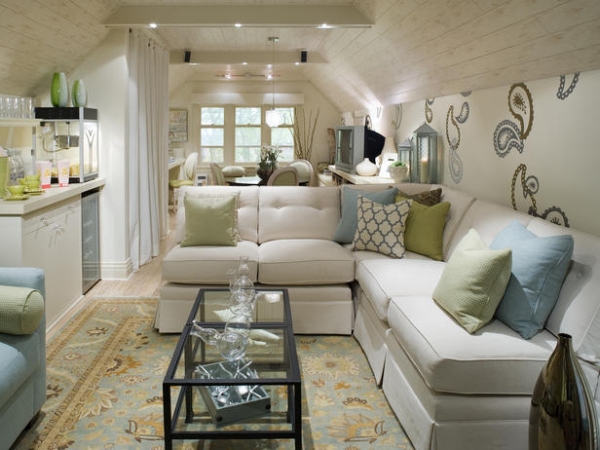 Vaulted ceilings, a stunning cream sofa, and blues and greens, complete this fantastic attic space.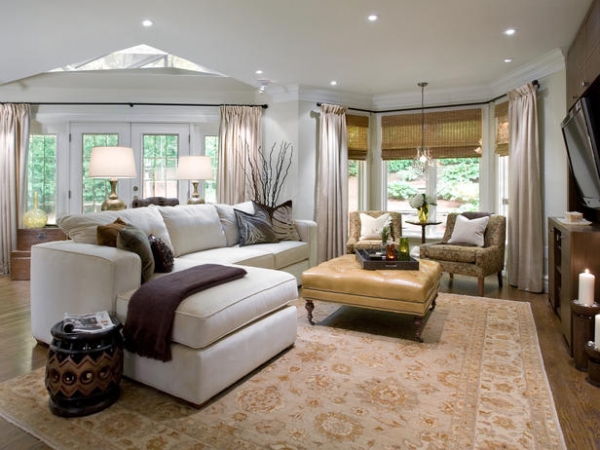 The traditional leather ottoman and detailed side table are particularly gorgeous.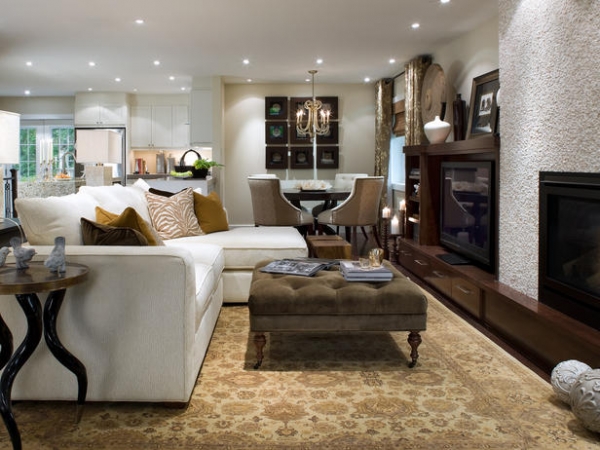 A tumbled marble fireplace, a luscious ottoman, and chocolate wood, add luxury and intimacy in this fabulous living room interior design.
Intimate, cozy, and luxurious: mission accomplished.