The living room has always been the largest room in any home. It's the room where the family would spend a lot of time together, have fun or just relax. On the other hand, the living room is the "face" of the particular residence as in décor style, choice of furniture and colors. It's the room where the inhabitants can make a statement of their way of life and aesthetic preferences.
Modern living rooms are featured by spaciousness, square shapes and smooth surfaces.
Common materials used are glass, leather, metal and stone, and the constant accents in living room contemporary designs are large sofas, soft carpets, decorative lamps, coffee tables with unusual shapes and panoramic windows.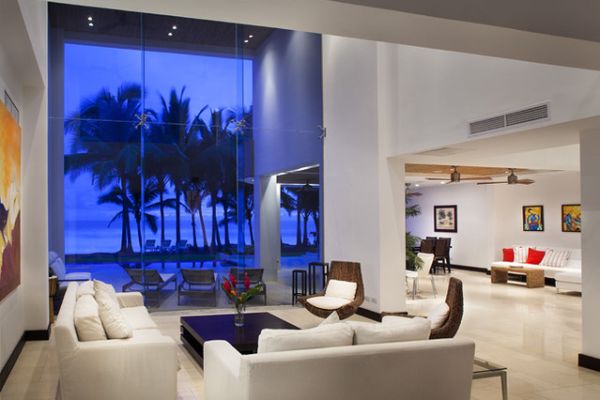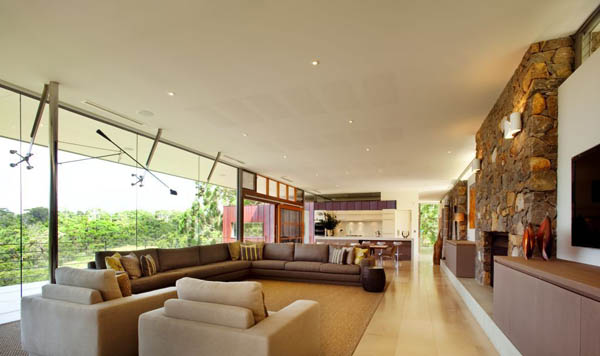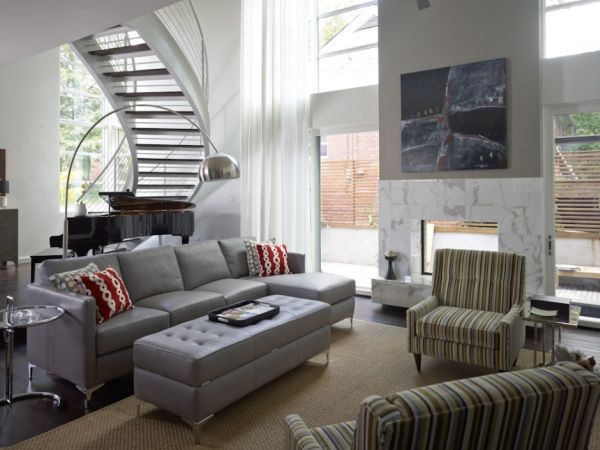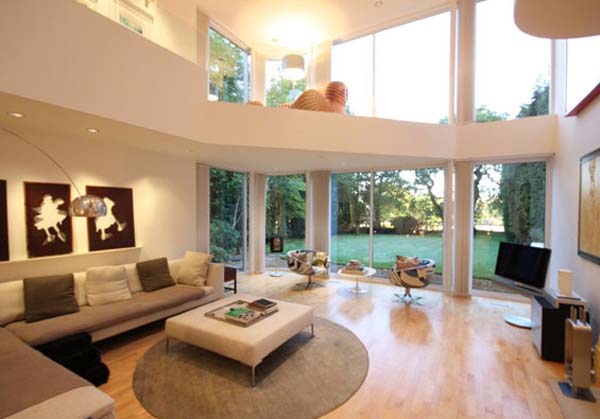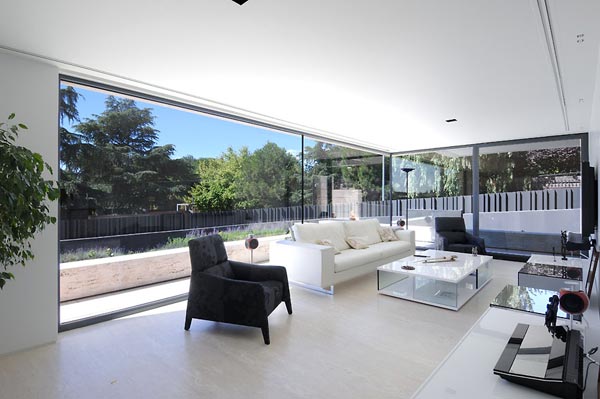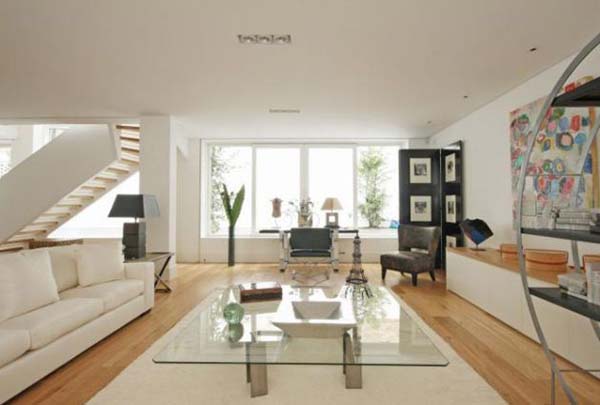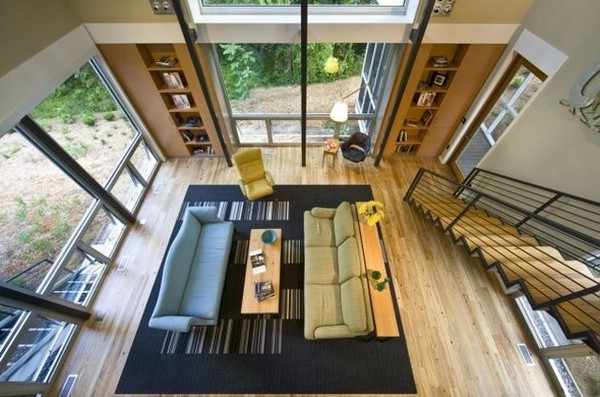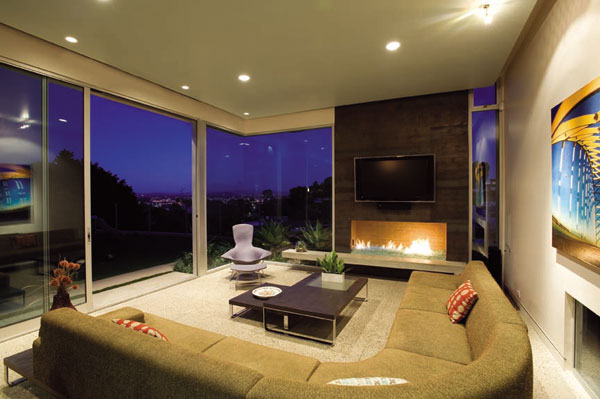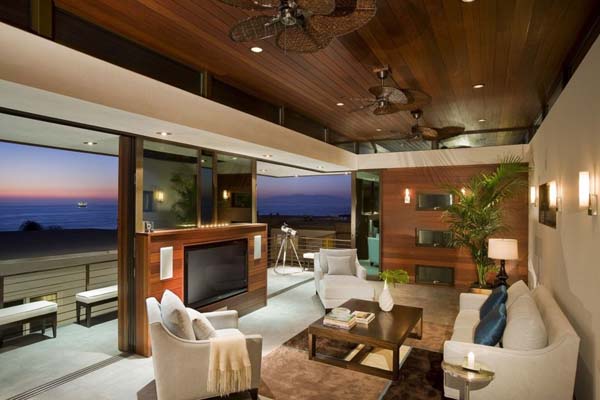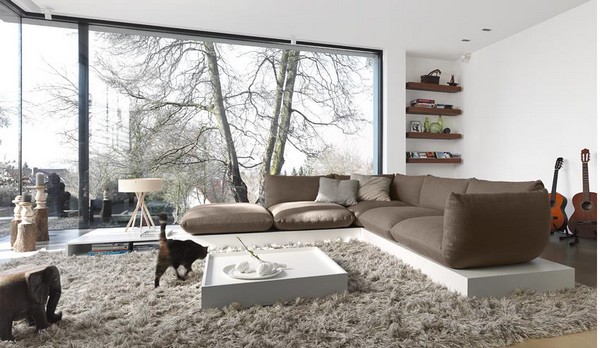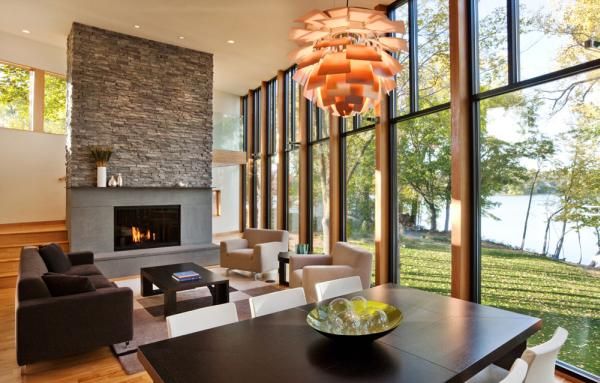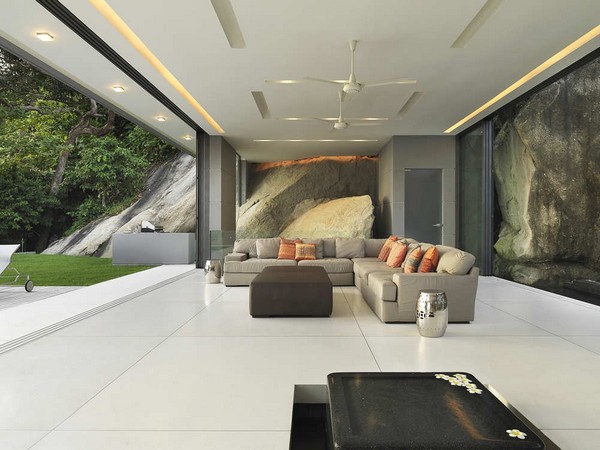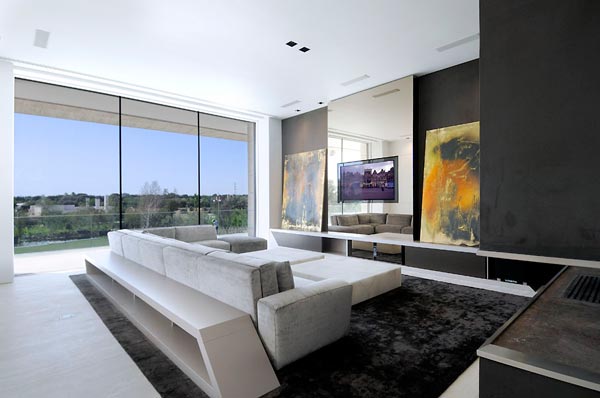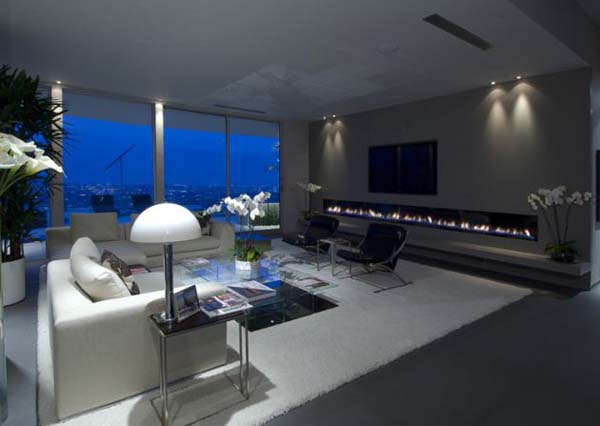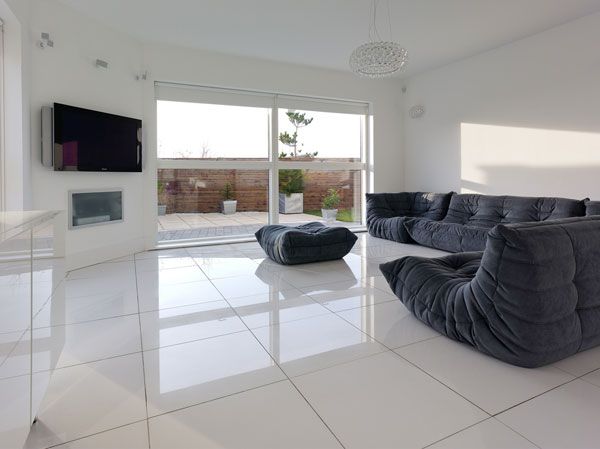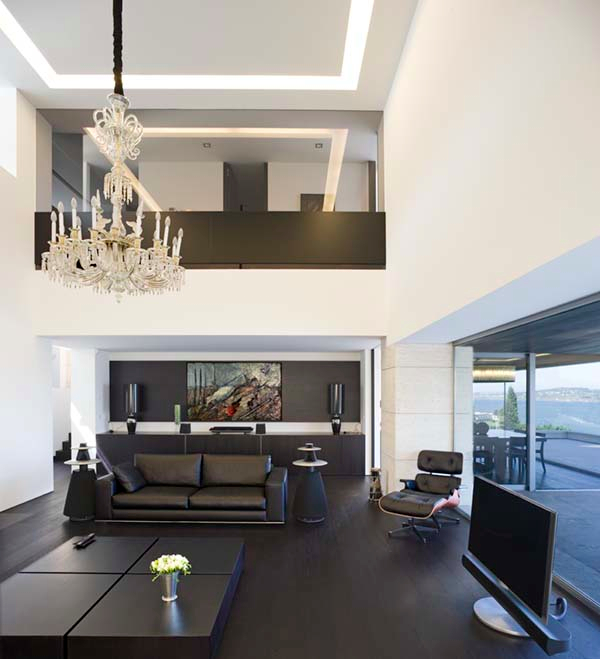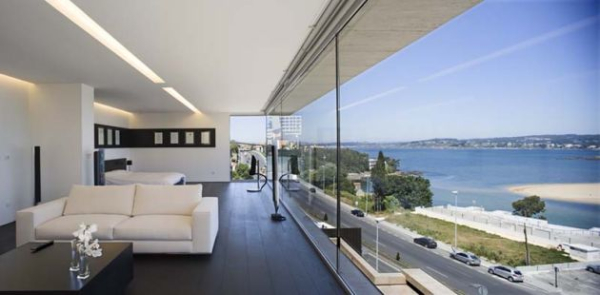 Images found here
To bring warmth in this design you can always add a fireplace with a stone facing.