Of all the rooms in the house, the living room is usually the space where you have the most freedom to express yourself. While the kitchens, bathrooms, and bedrooms are necessarily framed around certain functional fixtures and furniture, your living room can be more tailored to suit your lifestyle.
The living room is your space to relax, entertain guests, and socialize with friends and family. It's also a room where you can explore your personal taste and style. Depending on the space, budget and interior style that you're working with, and the type of entertainment you tend to enjoy, this is a space where you can experiment the most with layout and design.
If you want your living room to reflect your taste and interests, choosing a theme is a good way to start. That doesn't mean transforming your house into a stage set, unless that's really what you want. A more simple (and tasteful) approach to living room decor is to choose an expressive color palette to create your desired effect.
When choosing a color palette, it's important to make sure that the colors actually work well together. A failsafe way to do this is to take your inspiration from the spectacular color combinations of some of the most outstanding natural landscapes around the world. To demonstrate the potential of natural palettes, HomeAdvisor.com have applied the colors of six iconic natural scenes to one living room layout.
Inspired by the great geological wonder in Arizona, USA, this palette uses warm orange and yellow as the background for a contrasting pop of blue, creating a fun and welcoming space.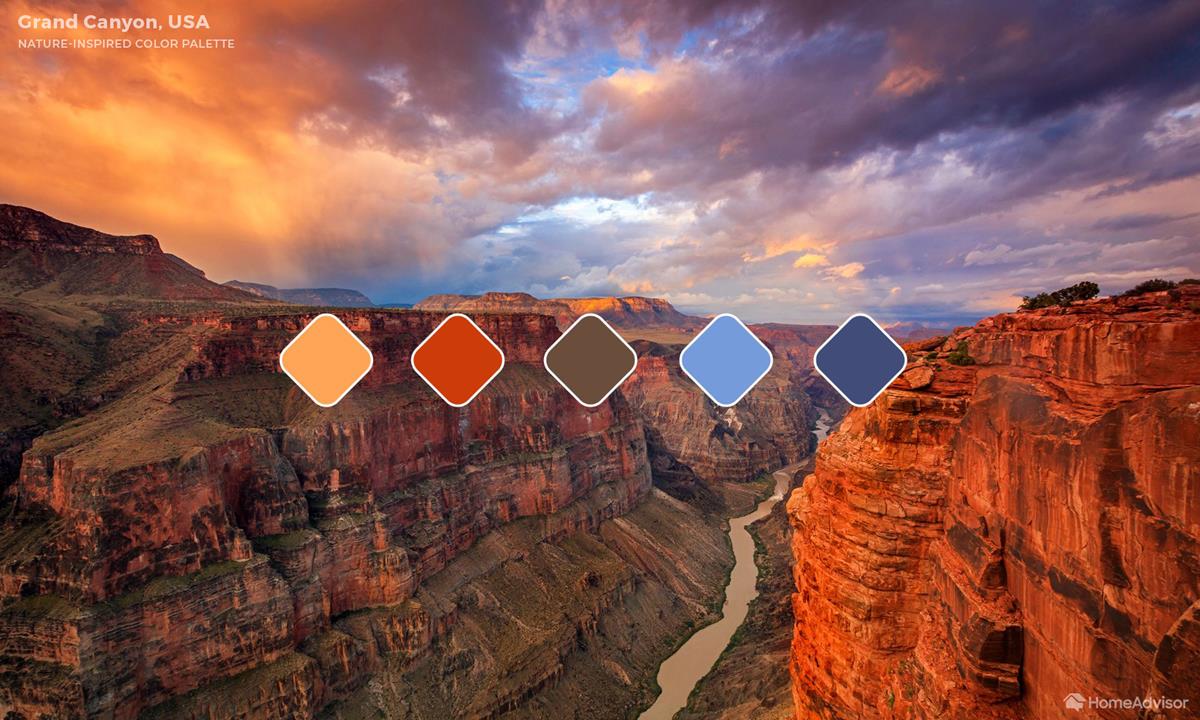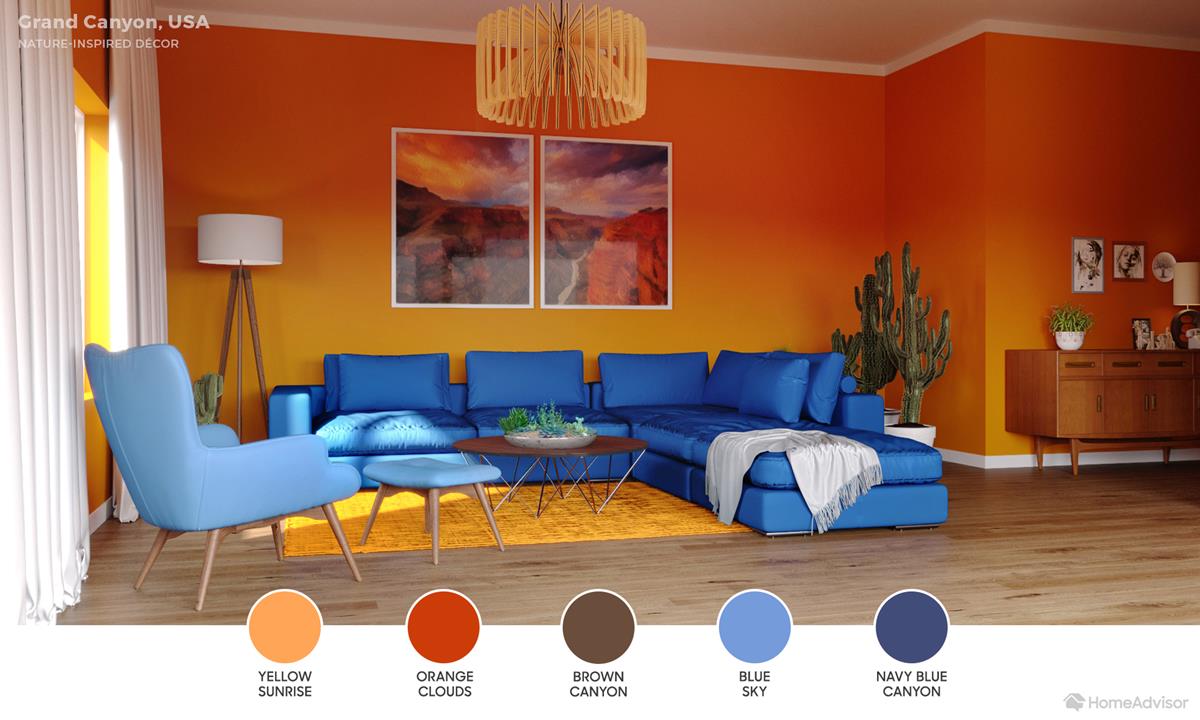 The great natural wonder of Queensland, Australia inspires this sophisticated setting, which off-sets the marine tones of blue and green with mustard yellow and purple.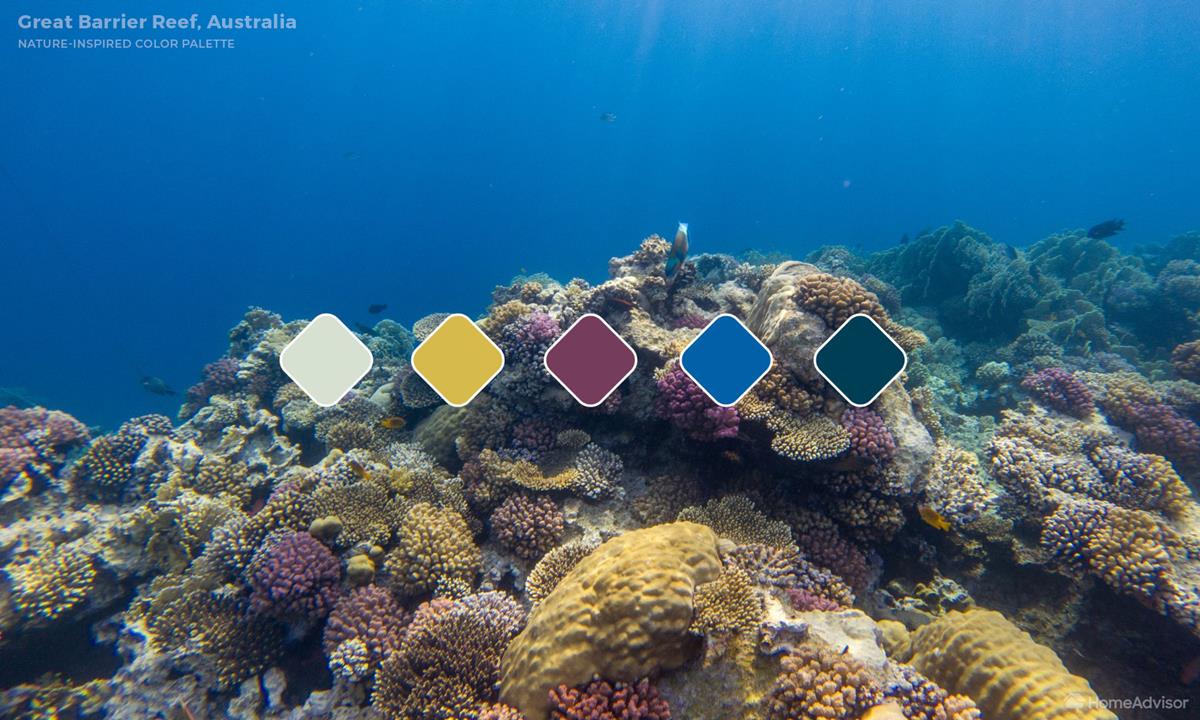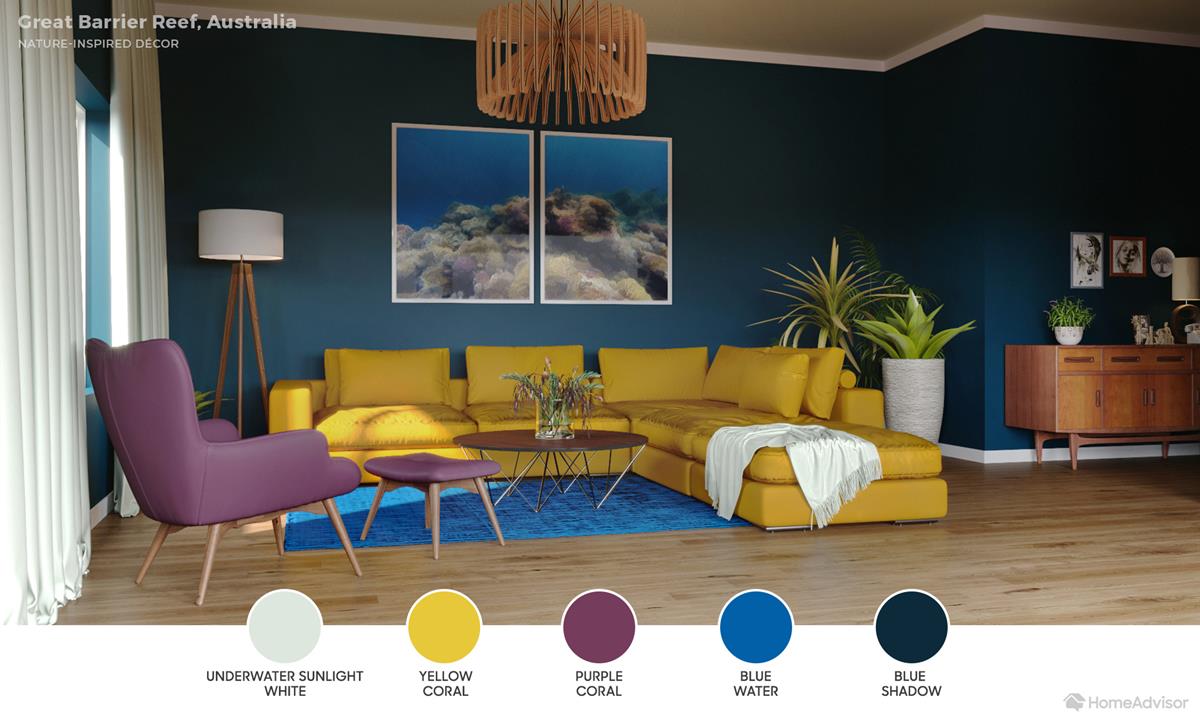 A vibrant and energetic palette reflects the chromatic variation of this beautiful supervolcano in Wyoming, USA. The warm yellow and orange are balanced by the blues and greens of the chairs, rug, and plants.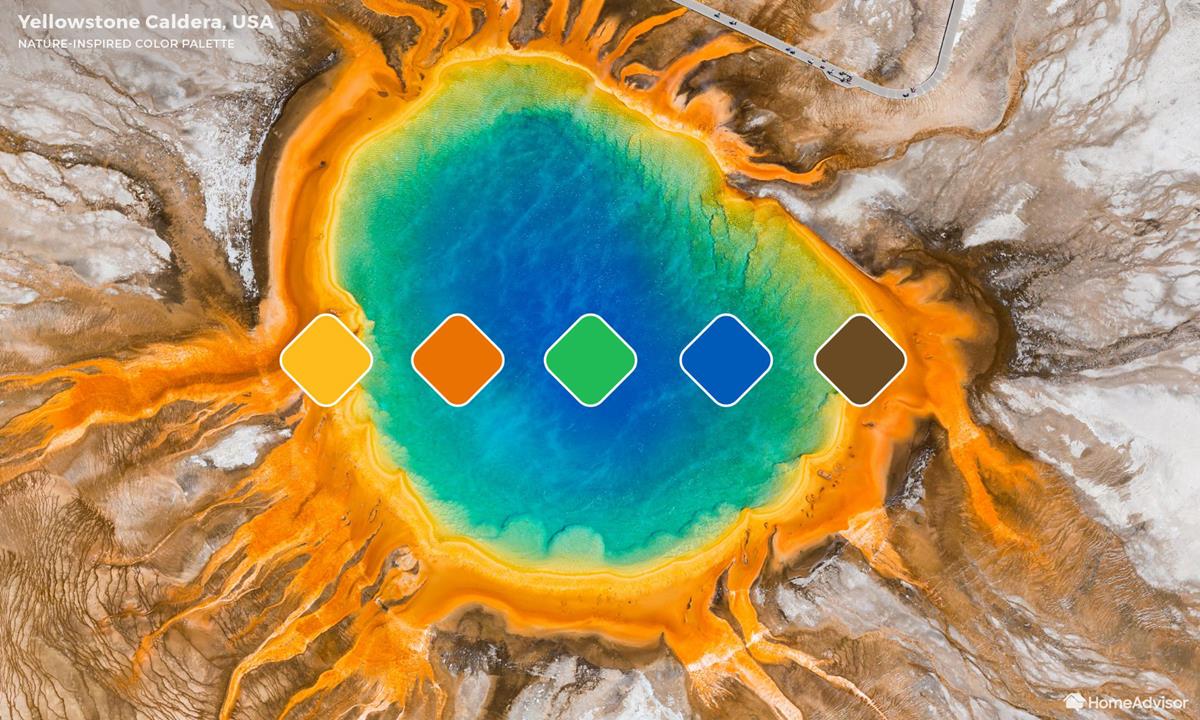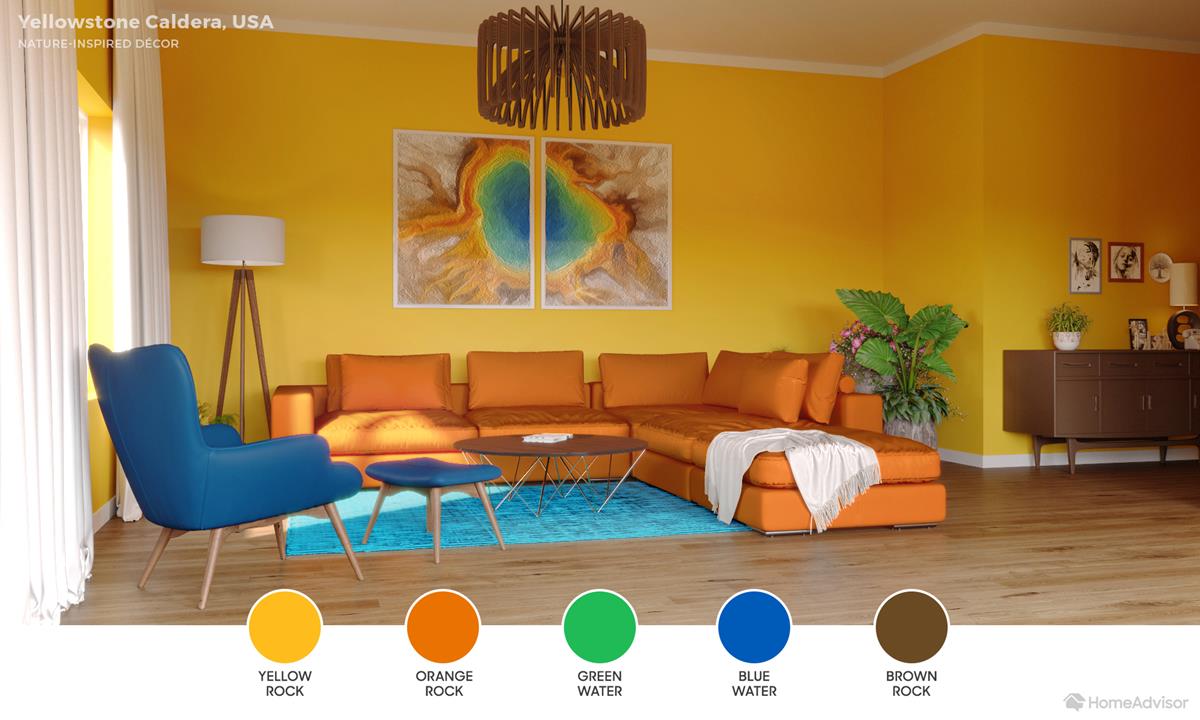 The shades of spring nature at the base of Mt Fuji (Honshu, Japan) create a gentle and elegant color palette, in which soft shades of pink, blue, and green are complemented by a muted grey background.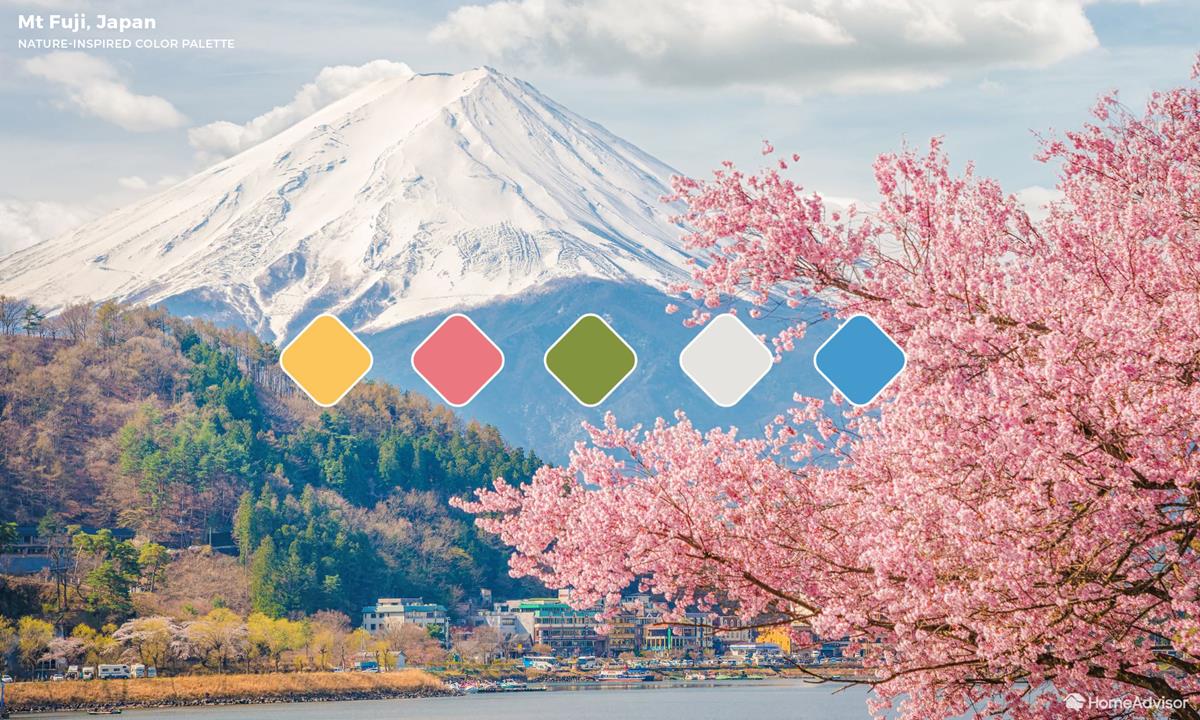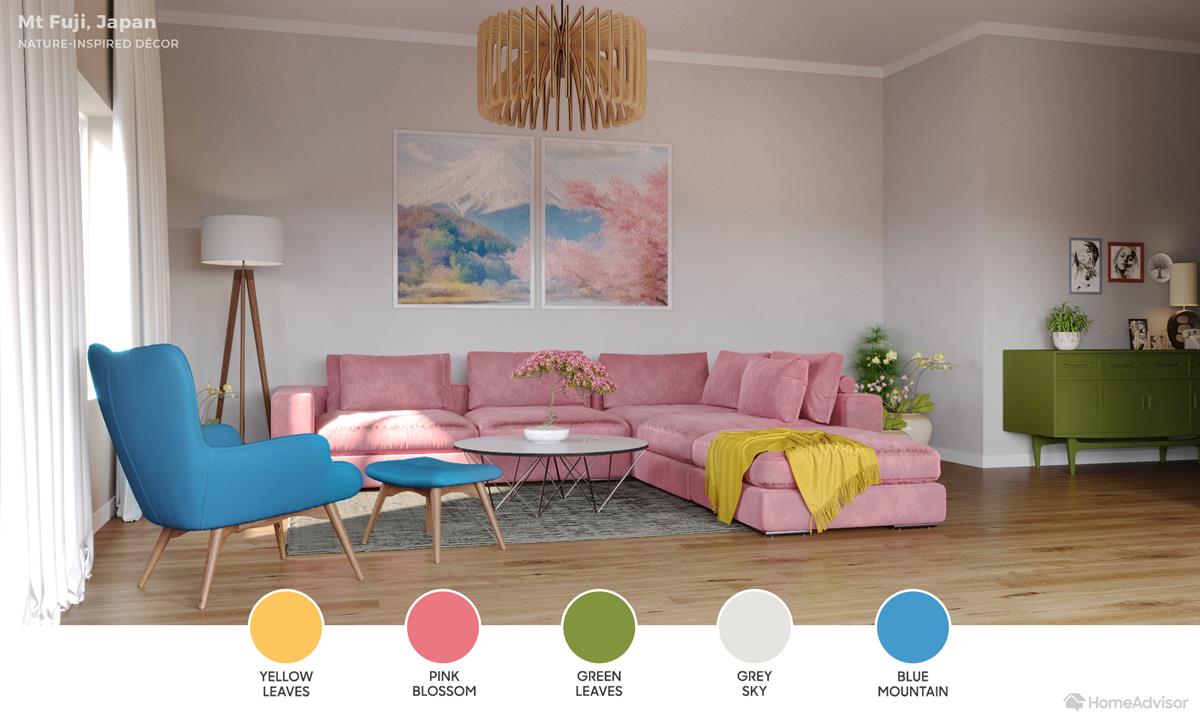 The calm and majestic mountains of Alberta, Canada provide inspiration for a mature color scheme of deep blues and greens. The natural wood details and evergreen houseplant tie this scene together.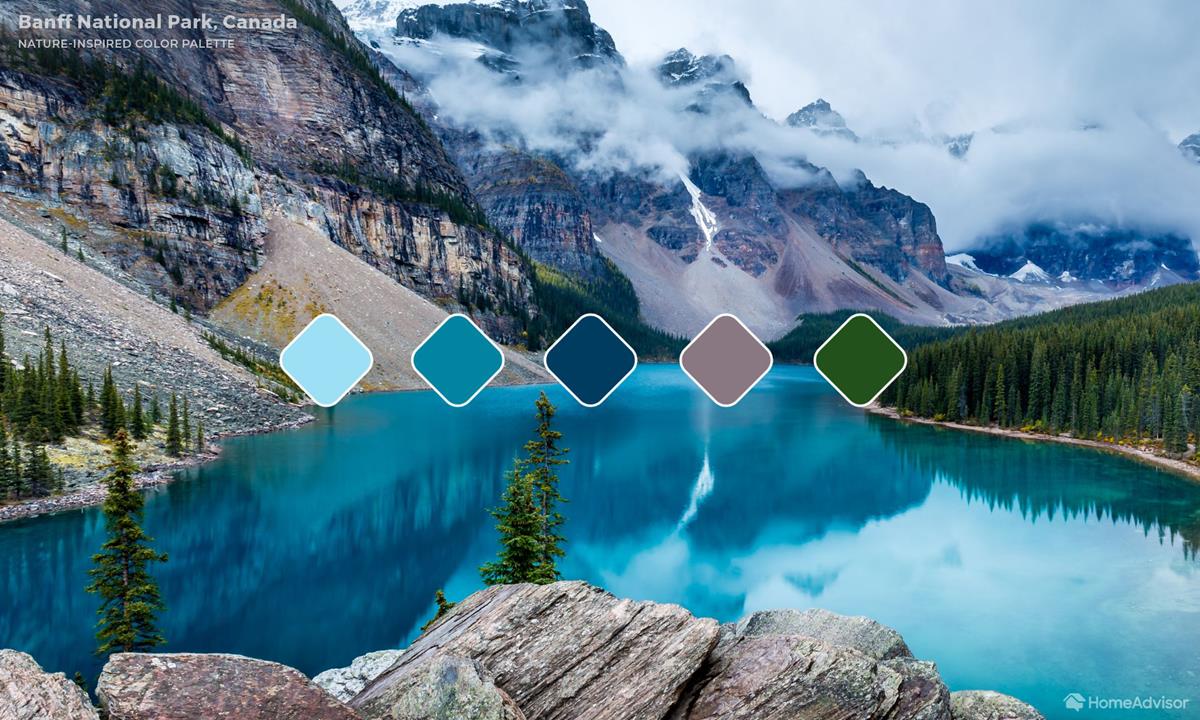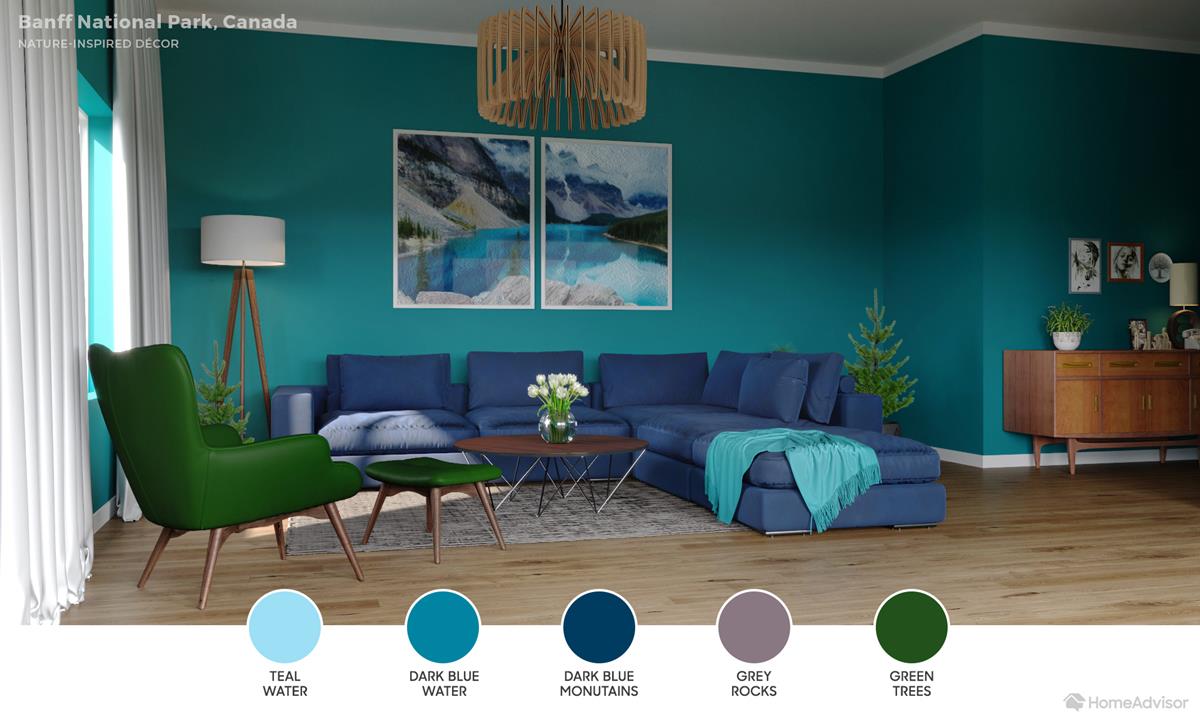 This bold and sophisticated palette of dark forest green warm earth tones and deep blues is both stylish and welcoming. The lush foliage gives depth and energy to this lush interpretation of the landscape of Northern Tanzania.