If anything, the living room is the place where you can make a statement of who you are through particular choice of furniture, design style and colors of your personal preference. Gone are the white boring and impersonal tones!  Contemporary living rooms celebrate color in all tones, dark, too.
Dark furniture and decorations inspire luxury and splendor. The following dark-shade designs for a living room are a fine example of this trend.
Walls in dark brown or blue, black leather sofas, dark wooden cabinets or a hide carpet, all add elegance and refined look to the room.
To brighten up the dark colors however you should consider adding smaller details in contrasting colors, like accents in pink, white or orange.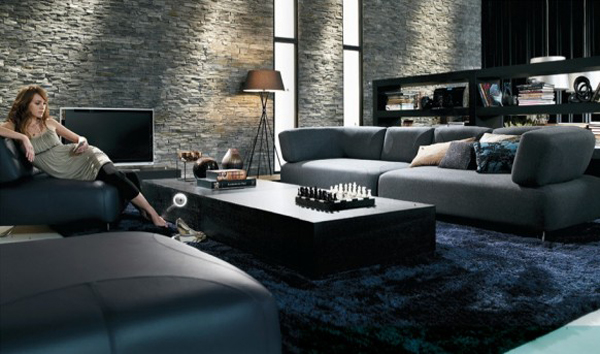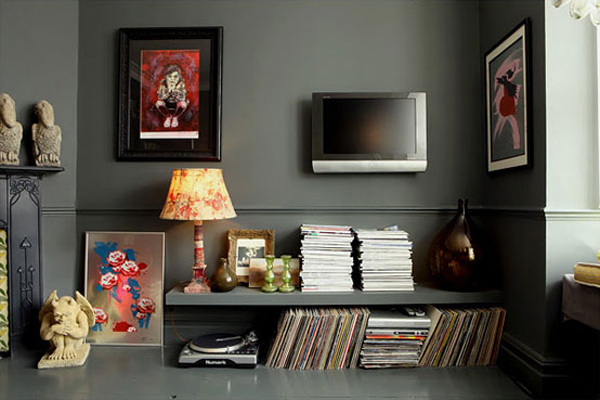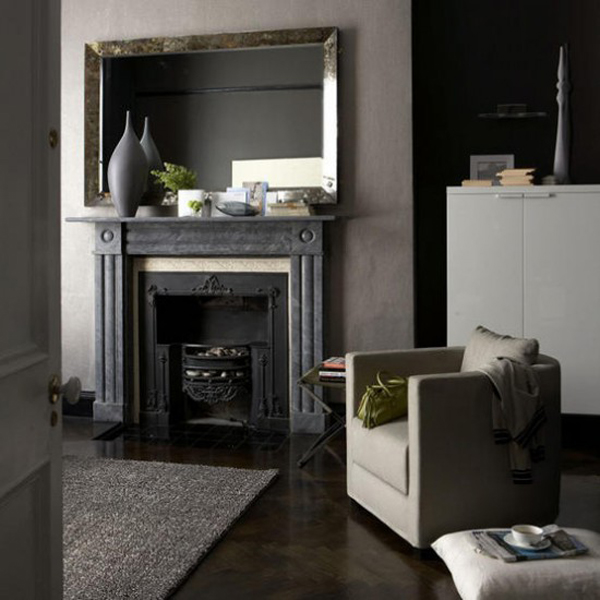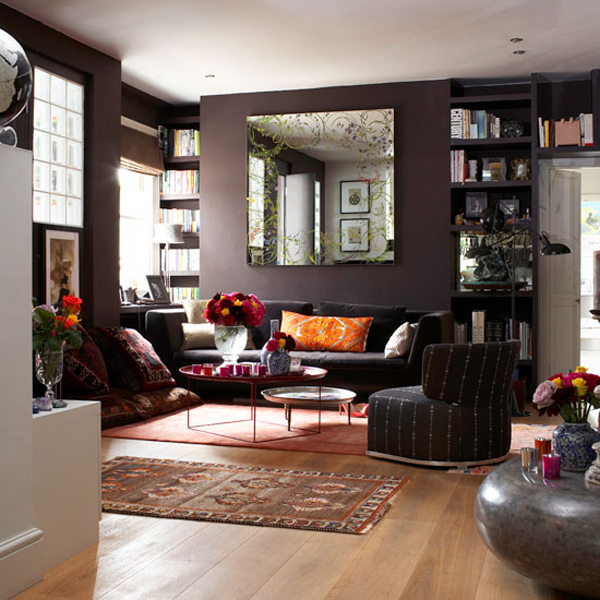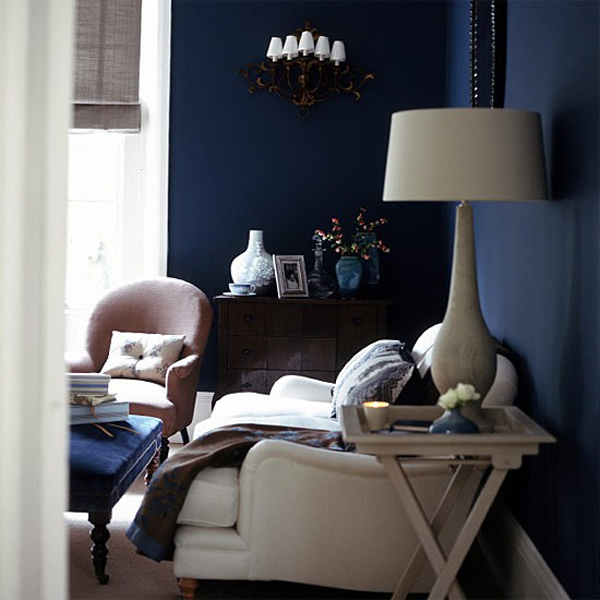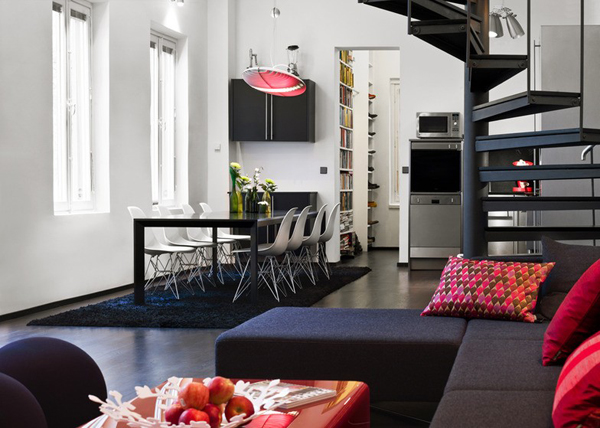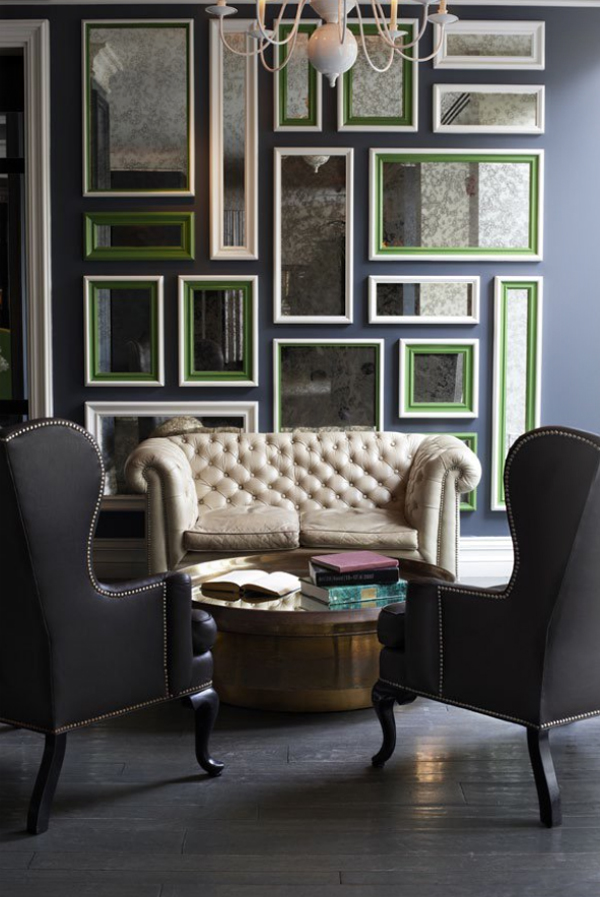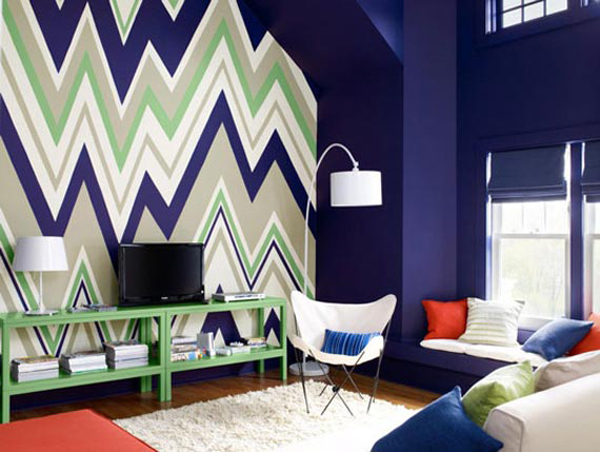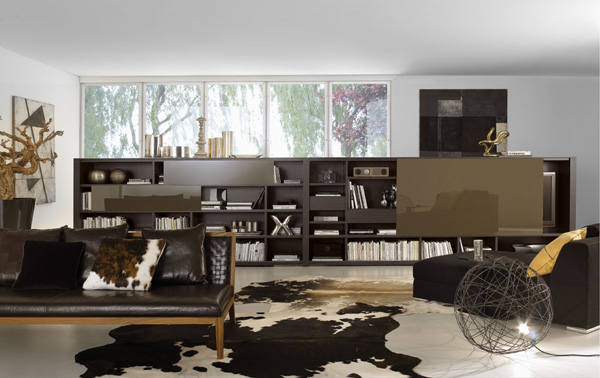 Images found here