Do you like the cozy feeling the country interior design creates? We surely do! Take a look at these amazing country living rooms that make you feel calm and relax even when just looking at the pictures. Let's highlight the features that create the warm cozy feeling:
A fireplace or a stove. Yep, there is nothing better than a real fire, warming up the place in the cold months. As you can see in the photos, a large brick fireplace with a smaller wood-burning stove within is quite popular. This will add a specific "chalet look" to your living room.
Exposed beams. As you already know from the previous postings, there is nothing better than natural materials involved in the interior.
Floral accents. The possibilities are endless. Whether you choose curtains or cushions or wallpapers with floral motives, they will surely brighten up the room.
Patchwork quilts and cushions. Add color to your living room by using these warm accessories.
Decorations. We just can't do without them! Why not go for some painted decorative plates above the fireplace?!
How would you describe a cozy room?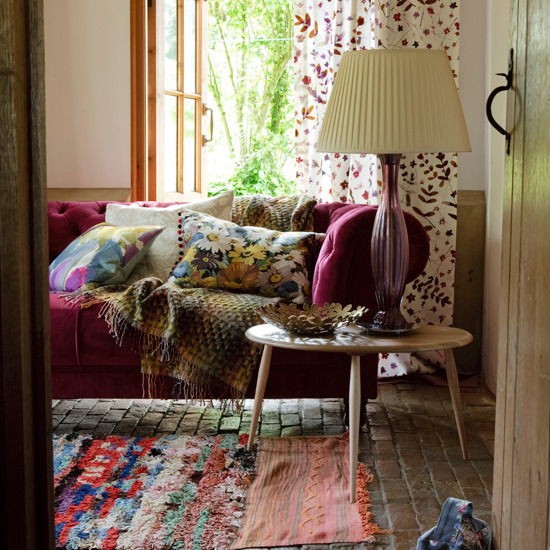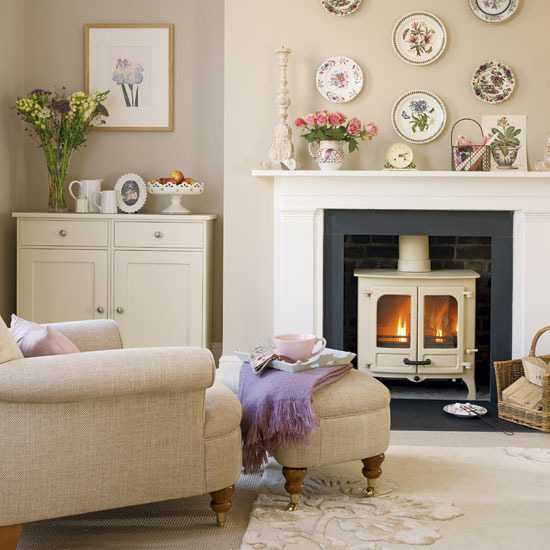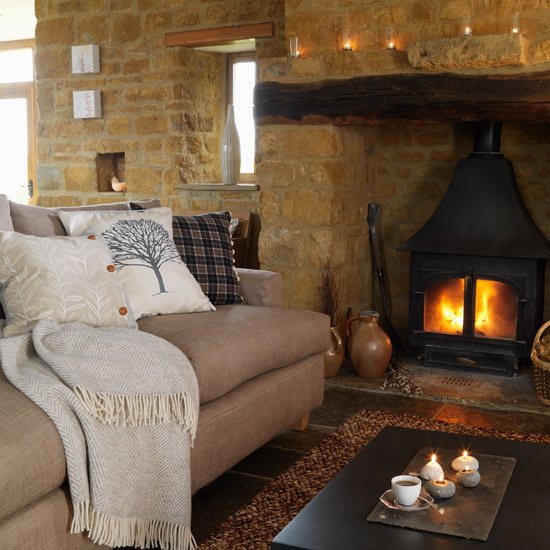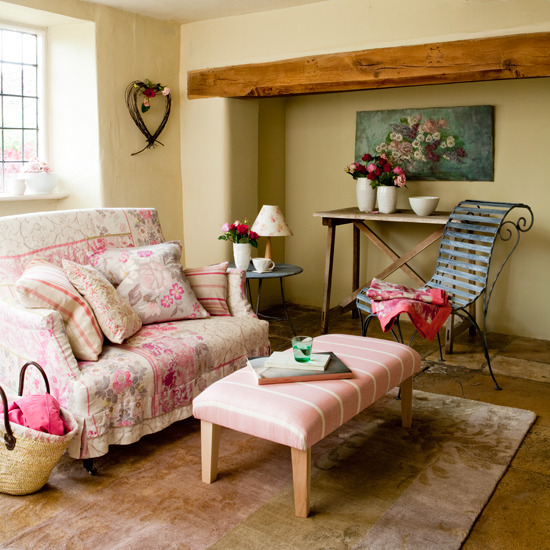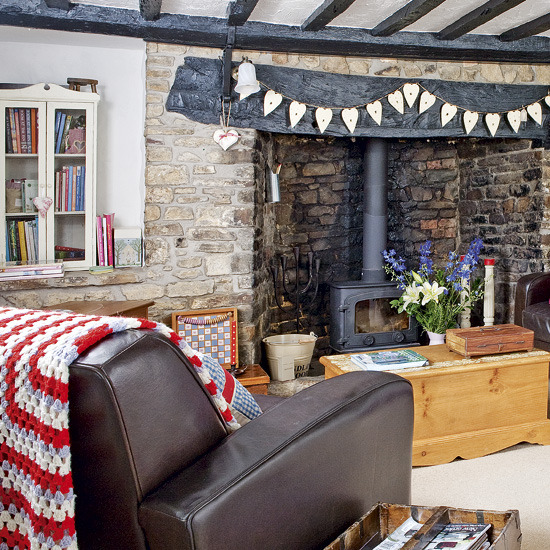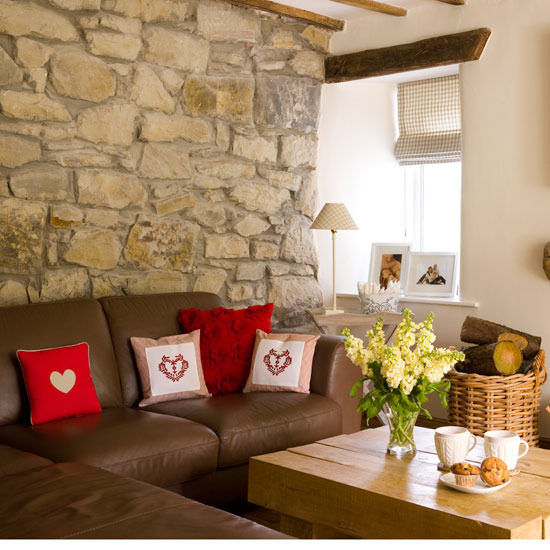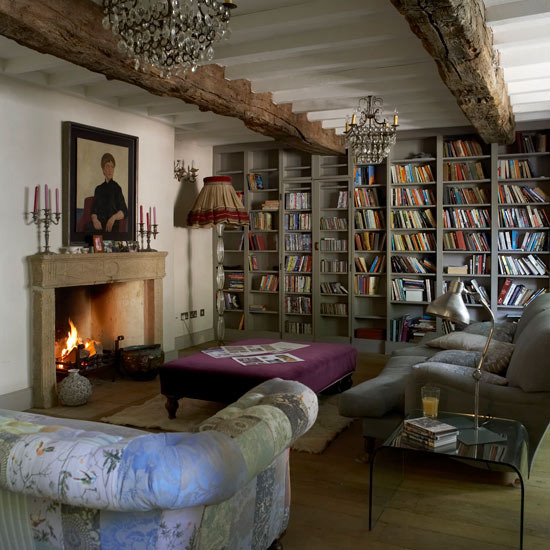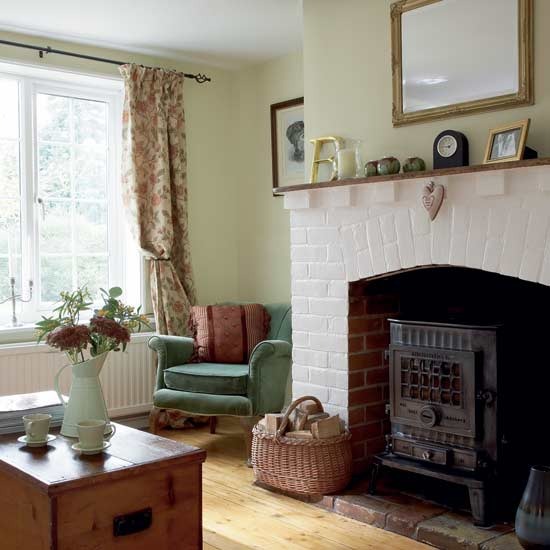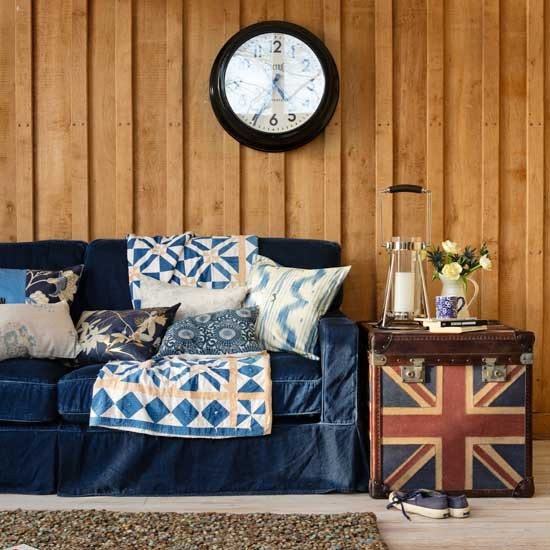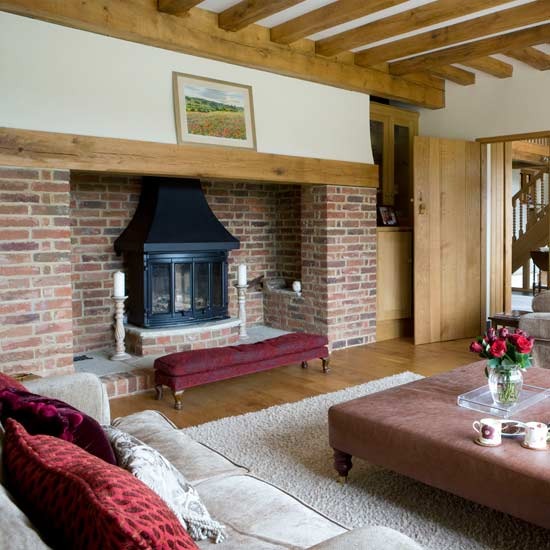 Images found here