You can surely find various kitchen designs on the web. Choosing the right one for your home though could be a bit confusing, so take it from us – choose the one that will make you feel calm and comfortable.
Today we decided to show you a collection of kitchens in white and wood, a combination that inspires a feeling of freshness and harmony. White kitchen cabinets, wooden countertops and wooden floors perfectly match together. We must admit it all looks really stylish and quite spacious. The wood color could be light 'white oak', or 'wenge dark', it's entirely up to your taste. If you're remodeling the kitchen in your country home or in the winter lodge, wooden beams on the ceiling would be a very appropriate solution for the interior.
Another great addition to your white and wood kitchen is inox furniture. The polished silver surface completes the picture surprisingly well. On the other hand, you might also go for a brick wall; it will beautifully stand out against the predominant white color and will add a touch of modern industrial style to your kitchen.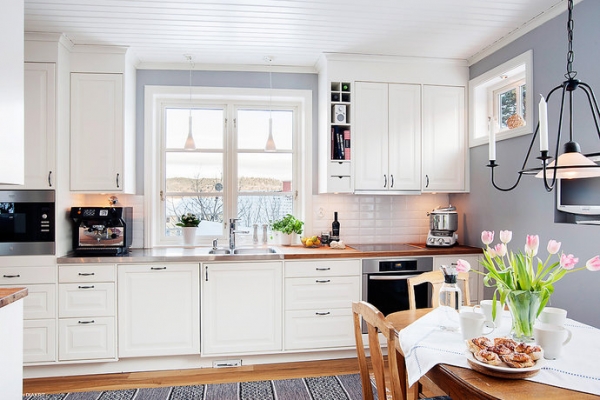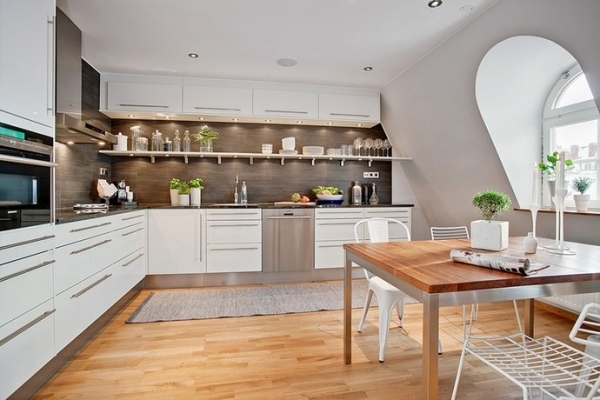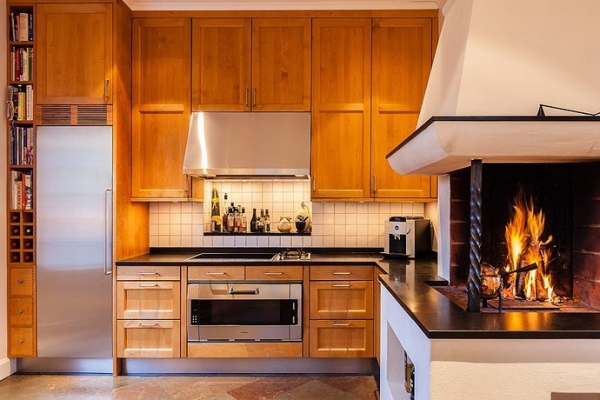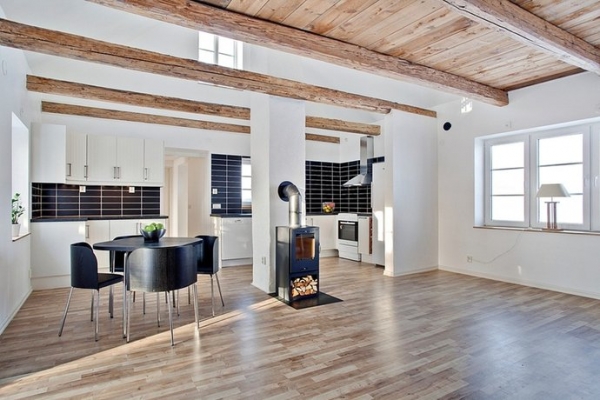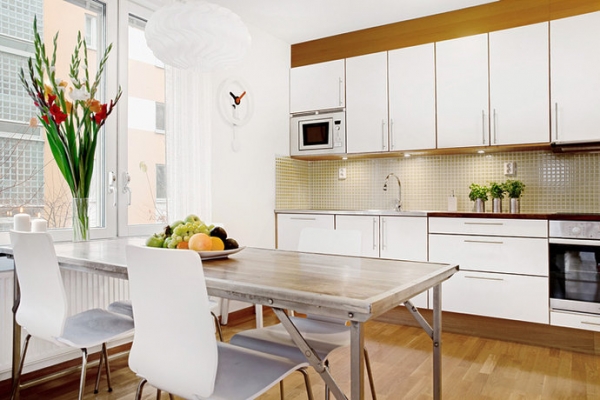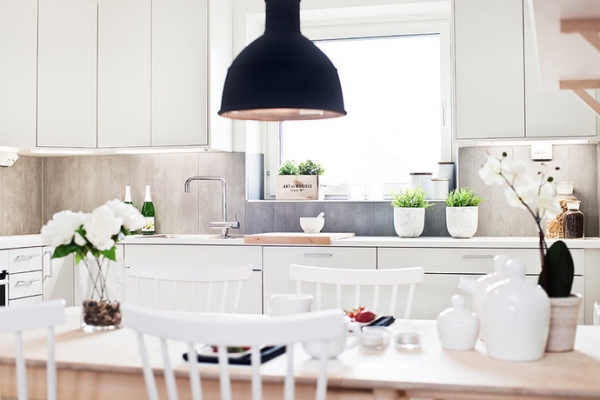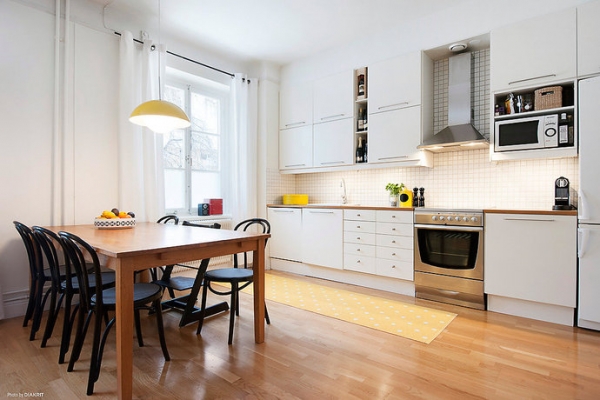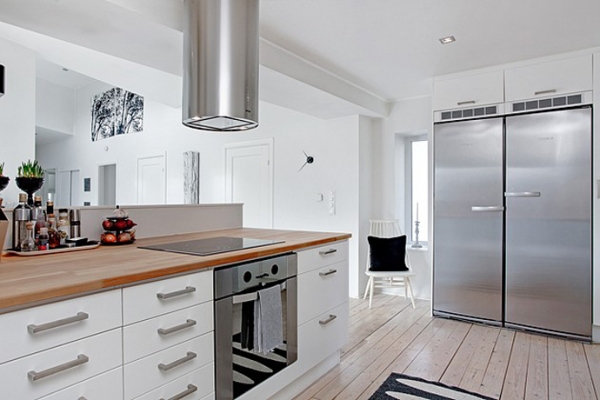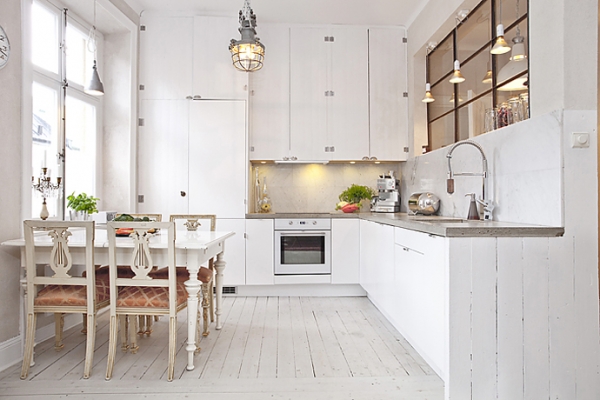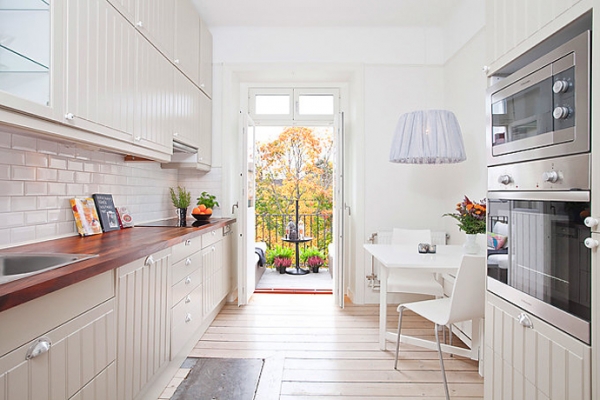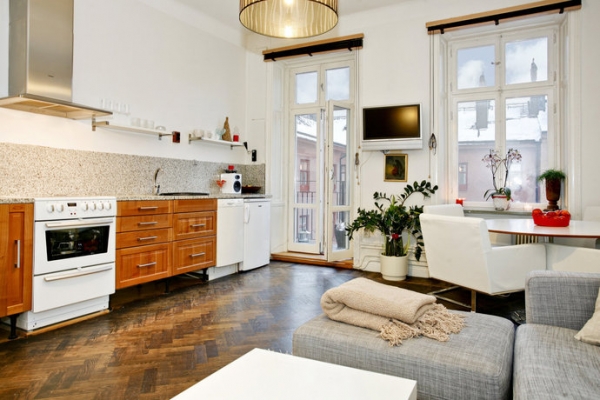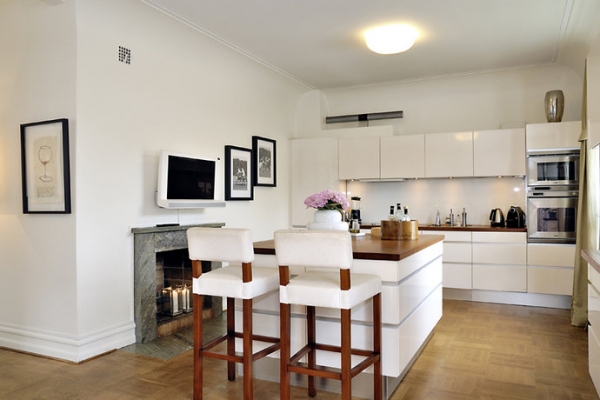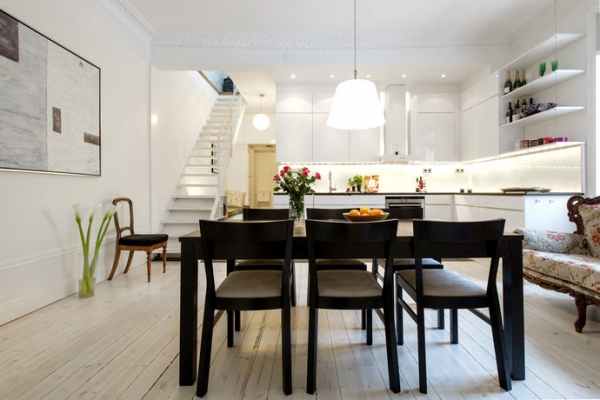 Images found here