Choosing a new kitchen is an exciting time, especially if you have never been able to start from scratch and have the kitchen of your dreams. Many people today are opting to choose from the growing range of vinyl gloss kitchen units as they are hard wearing and extremely attractive. Vinyl gloss kitchens can make a smaller room feel brighter and more alive due to the high gloss finish on the cabinetry that bounces light even in a dull room.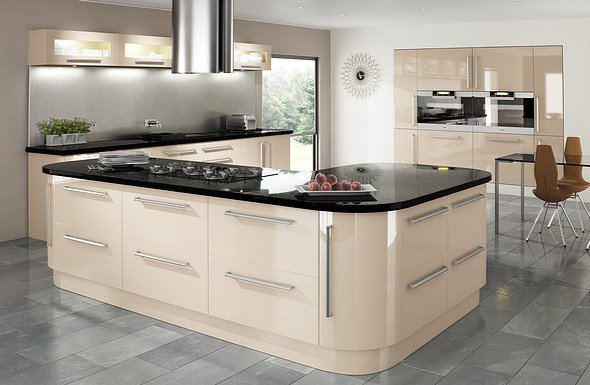 Why choose a vinyl gloss kitchen?
A vinyl gloss kitchen is ideal for almost any household and can be tailored to your individual needs by a good installation company. Available in many colors and styles, it is stylish, modern and appealing. Your vinyl gloss kitchen is easy to keep clean, spills and splashes simply wipe away with very little effort. Improvements in the manufacturing process mean that vinyl gloss kitchens are strong and hard wearing, especially compared to older style foil covered units. Those kitchens are also water resistant so will stand up the rigours of everyday use.
Contemporary style with a vinyl gloss kitchen
Your new kitchen will give your home that updated and contemporary feel that many of us aspire to. It is sure to be appreciated for years to come and your friends will compliment you on choosing a vinyl gloss kitchen for your home. Buying such kitchen is an investment and can raise the value of your home, it is also made to last for years so will not need replacing as quickly as other types of kitchen may. A vinyl gloss kitchen can create that focal point that your home needs, be a place to show off your culinary skills or become the heart of your home to be enjoyed by all of the family.
Take a look at some fabulous design found on www.betterkitchens.co.uk: