You want a new kitchen but do not have a lot of space? Or perhaps you think your kitchen is too big and would rather use that space for something else? Well we might have just the thing for you! The Kit- Cub kitchen courtesy of Paul Mauduit is a compact unique kitchen design that includes all kitchen essentials built in to one small compact space that has us all in a tizzy. Though it is small, its functionality is great!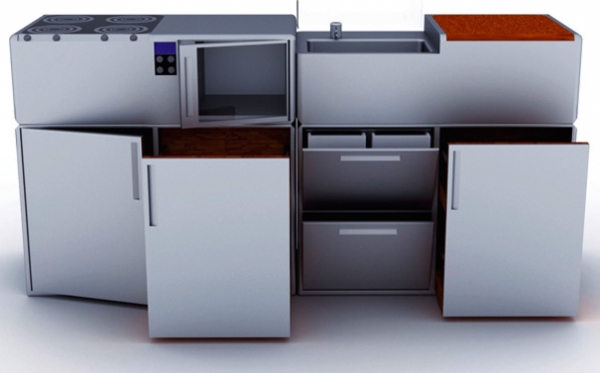 The Kit is well planned and houses a fridge, a microwave, and an electrical cook top – the three main kitchen design components! This modular kitchen also offers features such as a sink, a cutting table, modular storage cabinets, and a garbage bin. The Kit can be laid out linearly for one continuous countertop or at an angle to fit most spaces, big or small. Apart from all it's utilitarian features the Kit Cub Kitchen can be use in an environmentally friendly way. It has two water tanks inside; one for fresh water and one that collect the grey water. If you use 'green' cleaning products, you can collect the grey water, recycle and reuse it for various purposes. And on top of all that the Kit has a great clean modern look. It is made of aluminum – for durability and cleanability, and wood – for eye catching contrast and for utilitarian purposes. Both of these materials add to the upscale look of the unit.
Whether you are looking to downsize your current kitchen or hoping to streamline your current small space, the Kit Cub Kitchen is a great option that will not only fit your needs, but will give you some peace of mind since you are able to help the environment as well.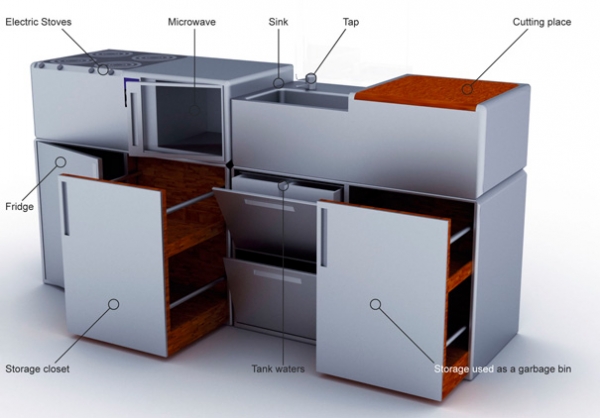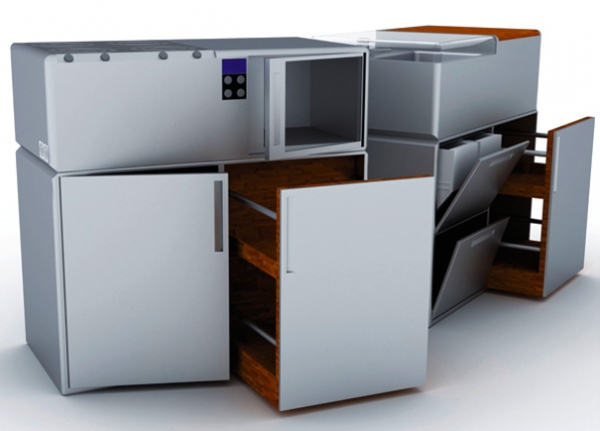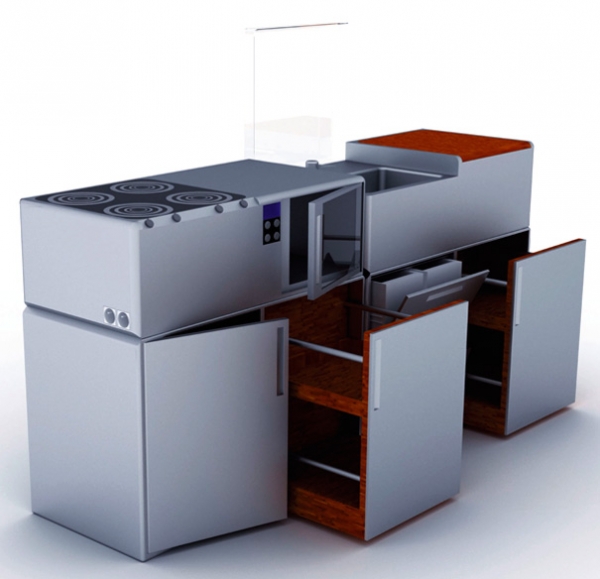 Images found on: YankoDesign