The kitchen can be one of the most important rooms in your home. Here you cook meals, entertain friends and family, or spend quality time by yourself looking out at your view; which is why everyone adds a little finishing touch to their kitchen to make it their own.
Depending on your style and taste this could be in any number of ways from retro and vintage to rustic and traditional or modern and minimalist; the list goes on with themes you can take from around the World as well.
These little touches can come in the form of bread bins, clocks, tea and plate sets to the larger pieces of furniture and appliances. These you can buy in a variety of colors, shapes and styles to complete your kitchen's look.
Bread bins for example, are useful in that they keep loaves fresh but will also hide them, keeping your work-tops tidy and crumb-free; not only that, they can be bought in stylish shapes, colors and materials. If retro is your thing, you can find bread bins that will take you back to any era you desire or if you prefer modern and minimalist there are bread bins that look sleek and streamline so they can fit seamlessly on your work-top or even hidden away in a drawer. If you prefer the traditional or rustic look, then you can find wooden or ceramic bread bins that will look perfect in a country styled kitchen. Try Garden Trading, they have a nice range of soft colored ceramic bread bins that will add a finishing touch of style and rustic sophistication to any kitchen.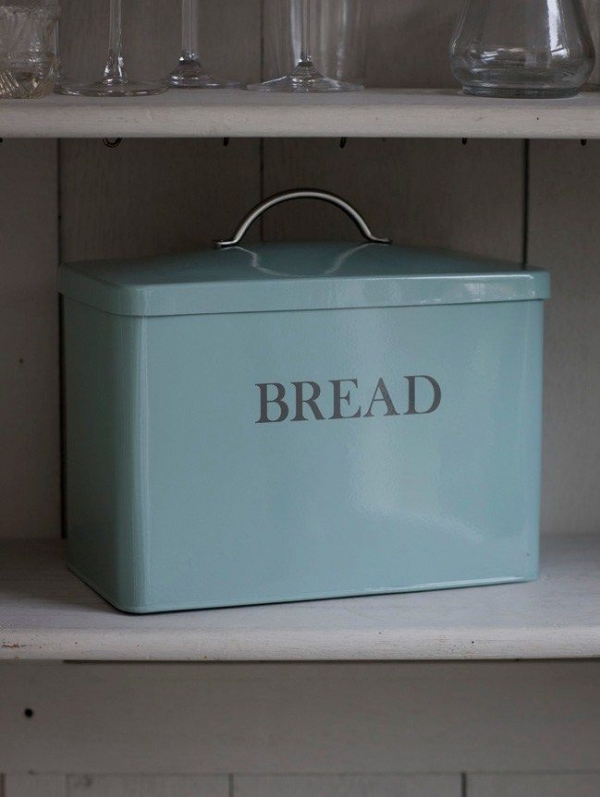 Image credit: Garden Trading (shipping within EU)
Wall clocks come in various shapes and styles to suit your kitchen. From the sleek silver clocks, to the more traditional wooden, wall mounted country farm kitchen clock, pick carefully to represent the right look and feel for your home.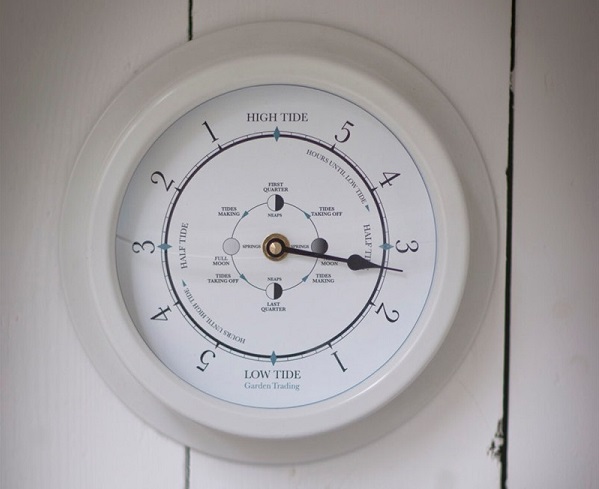 With regards to utilities, do you keep your dinner trays, storage boxes and tea pots in line with your kitchen design or is it a case of 'whatever goes'?
Adding the finishing touches to your home are as important as doing a weekly food shop, it's what makes it homely, what makes it yours! Whatever your flair you will be able to find décor to match.