One of the top places we all like to see immaculate at all times is our beloved kitchen. No matter how much you cook and slave over the stove, at the end of the day, you want to leave your kitchen in a state that will allow it to be presentable at all times. Now that may be a bit unrealistic in the real world, but it's a great goal to strive for. Kitchen design is just as important as the food you're able to cook in it. Here is a great guide to get you started on various ideas.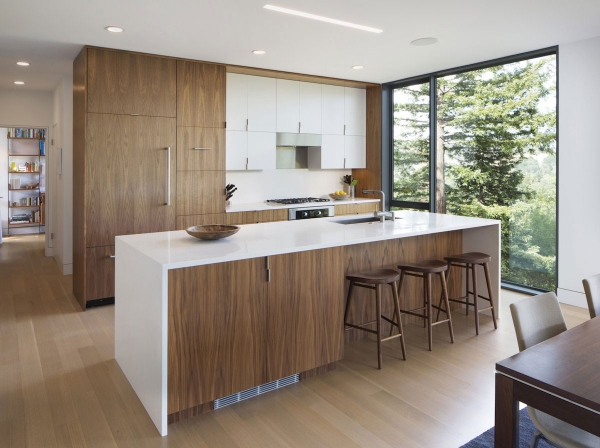 One kitchen design resides in Belgium, where we get a clean look of stainless steel features with contemporary style. Another design resides in California, USA, where the kitchen is made mostly out of lumber and represents the style for the rest of the house. An additional design in Portugal gives us a nice pop of red to its minimalist style, while another design in Florida, USA inspires classy design from the bottom to the top.
As you can see, there are many designs worldwide that will give you a jump start into coming up with your own design!