The addition of a quartz kitchen countertop can turn a nice kitchen into a fabulous kitchen. Modern and hard wearing, you will find quartz kitchen countertops are the ideal way to add extra style to your home without having to completely remodel. Available in a huge range of colors to suit any decorating theme – a quartz countertop can be cut to any size needed and used to update your present kitchen or bring a touch of glamour to a new installation.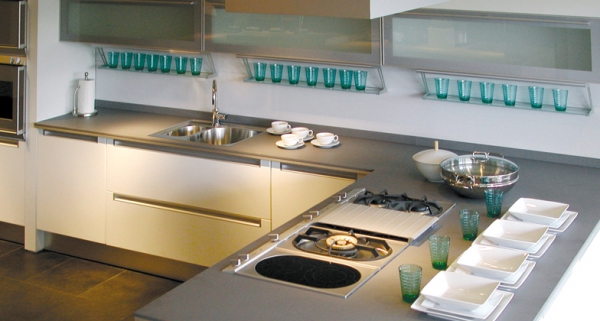 As a functional item a quartz kitchen countertop is the ideal choice for any home, it performs well, is easy to clean, has longevity and also feels great when you touch it. Because quartz can be cut to any size or shape its ideal for use in the kitchen where it gives a seamless finish that is water resistant and hard wearing. Quartz kitchen countertops give a quality feel to any home they are the modern answer for a modern kitchen.
There is a certain illuminating and pleasing aspect to a quartz kitchen countertop that can help brighten any kitchen, colors range from brilliant white to deep, dark black and anything in between. Check out the designs we picked for you from Caesarstone.