Wood, copper and metal come together to create visually delightful and functionally sound compositions in this kitchen range by Mut Design Studio. The Float Kitchen is art and utility captured in a single frame, establishing new benchmarks in kitchen design and aesthetics. This mobile kitchen, from Spanish brand Miras Editions, may not necessarily wheel across the floor at the click of a button; but its design embodies an inherent flexibility, enabling a wide range of opportunities with even the simplest of arrangements.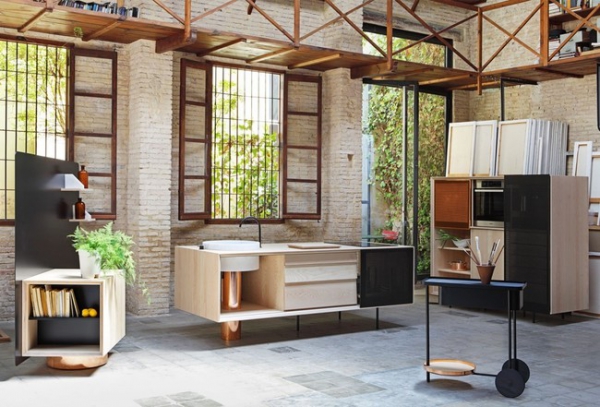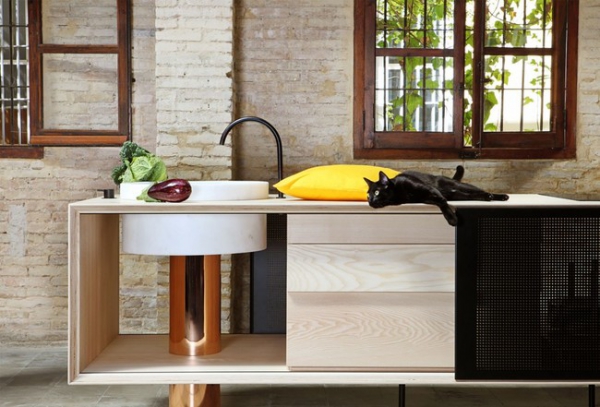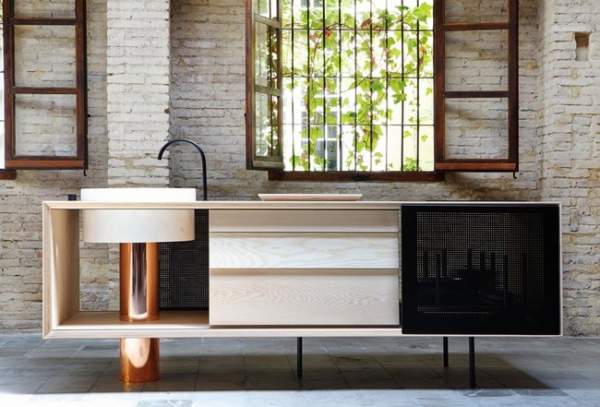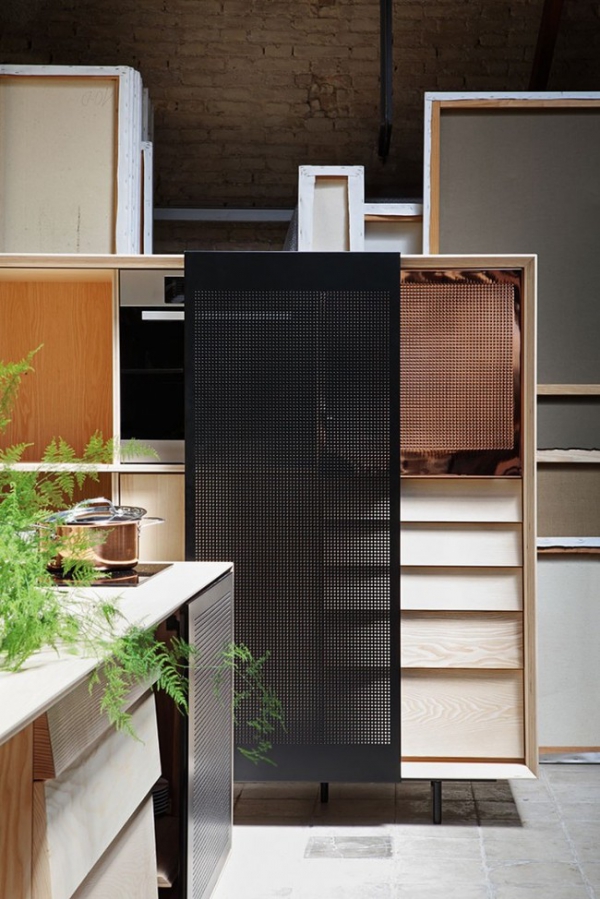 The range comprises of a series of spatial and utilitarian pieces that blend form with function to answer the needs of modern kitchen and space design. The Kitchen Island is the primary work space and is articulated as a smart space divider, delineating the kitchen in even the most open and fluid of plans. Its smart looks ensure it works in even the most formal of affairs, serving as a glorious transition across the space and time. Supported on copper supports, it is built of triple-ply solid wood in a natural finish, and integrates a white marble sink and drawers into it. Lacquered metal doors are provided with a soft-closing slide system that gives it a refined and elegant presence.
The mobile kitchen range also includes a room divider, a serving cart and storage shelf designed and built with the same materials and anchored in similar aesthetic sensibilities.