Twelve Kitchen Design by Carlo Colombo, was created for Poliform, an Italian furniture company. This amazing kitchen, takes kitchen design and living room design, and thoughtfully molds them together, giving a new meaning to "the heart of the home."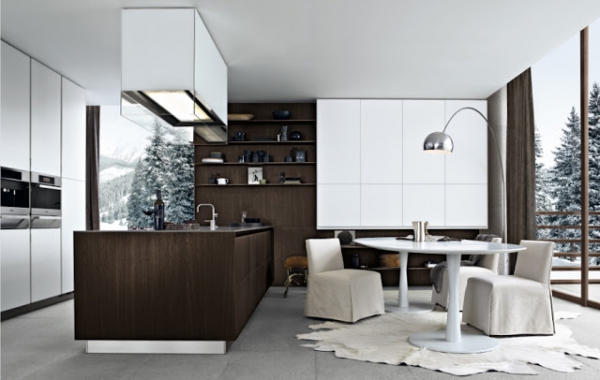 The color palette in this amazing kitchen is stunning. The dark wenge veneer, the white, the gray, and the cream, complement and contrast beautifully.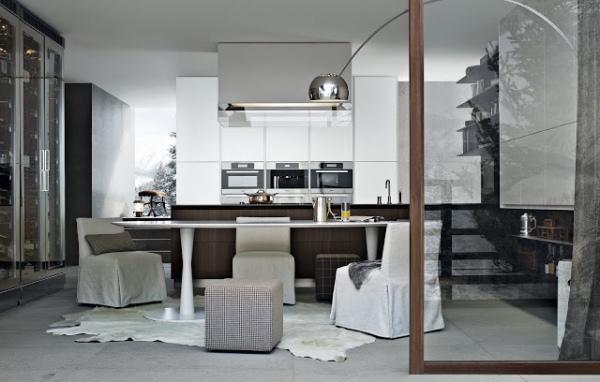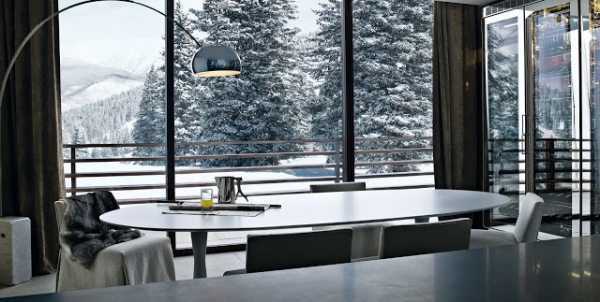 A large and brilliant white table sits by the lovely floor to ceiling windows. Chairs, with simple cream covers, and brown patterned ottomans, surround the beautiful table. In this space, traditional ceiling lights are replaced with a modern silver lamp, adding intrigue and interest. A cream area rug anchors the eating area, contributing a bit of coziness and warmth.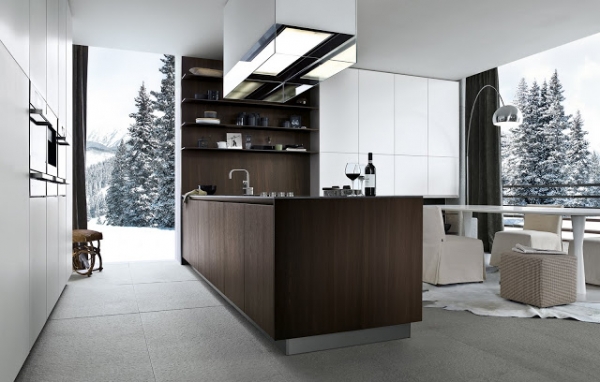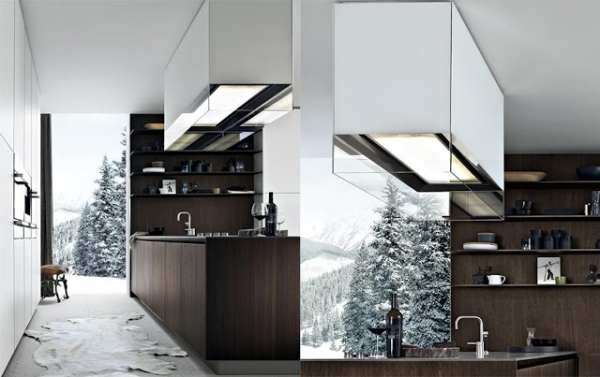 The wenge veneer is marvelous and handsome in this amazing kitchen. It continues the wonderful mixture of kitchen and living room design, adding a unique feel to the space. The open shelving is a fantastic touch, and the small pieces of artwork on the shelves, are an apt and thoughtful design detail.
The modern white cabinets are sleek and beautiful, providing wonderful opposition to the dark wenge veneer.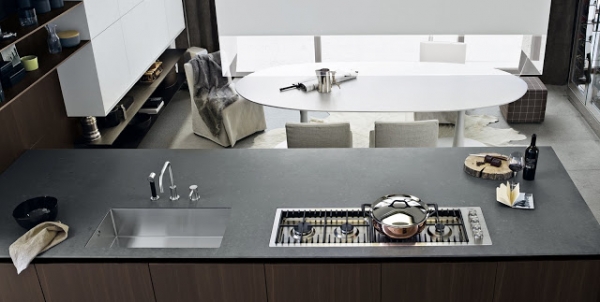 The island continues the wenge veneer and the clean lines. It has beautiful black countertops, a sleek sink, and a stunning stovetop. We adore the horizontal shape of the stovetop, it complements the design, and adds a bit of function and efficiency, if you're cooking with numerous pots.
Lastly, we have the stunning gray floors, effectively cooling off the warm tones of the veneer, producing a balanced and cohesive design.
We find the combination of living room and kitchen design in this amazing kitchen fascinating. It is unique, thoughtful, and creative. In our opinion, it re-imagines interior design by designing by use, instead of strictly designing by room.  
Absolutely fabulous.