The following outstanding designer kitchens are creation of Heidi Piron.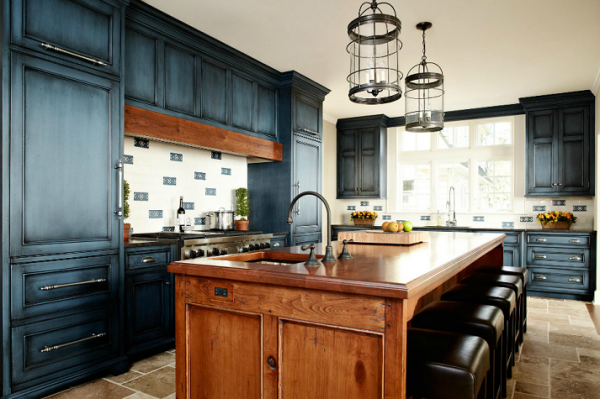 Those cabinets are simply amazing and we love the color. The hardware is fabulous, adding a little something special to the kitchen design. Three windows frame the sink, and allow for a lot of natural light. The wooden island is stunning, and the black leather stools are the perfect addition, complementing the unique lighting. The floors are delightful, and they help maintain an open feel in the dark color palette.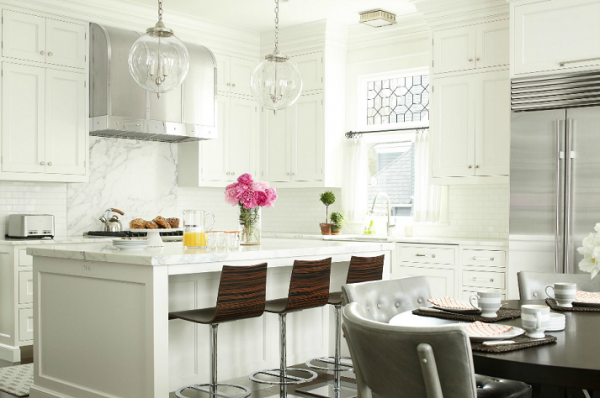 This kitchen is bright and beautiful, with its marble countertops and backsplash, white subway tile, and fantastic lighting. Darker colors are added through the wooden stools, the gray leather chairs, and the black dining table.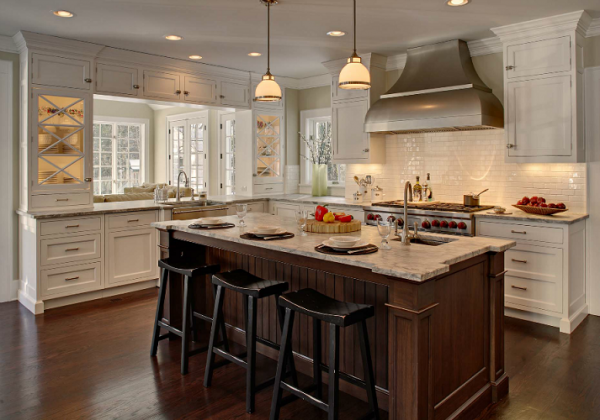 Fabulous hardwoods, phenomenal countertops, and sleek lighting fill this cozy space. We adore the backlit cabinets, they add a significant amount of interest.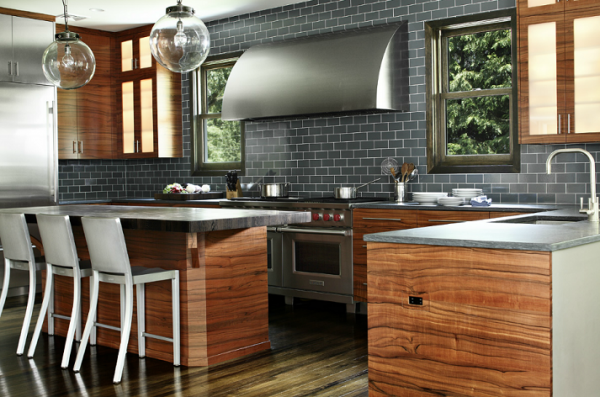 When it comes to these designer kitchens, this one is our favorite. It is simply stunning. The gray tile, the countertops, the hardwoods, and the sleek stools, are exquisite. We are really into this wood in the kitchen thing. The wooden island and wooden cabinets are delightful, bringing a lot of warmth to the design. Two windows frame the cooking area, brightening the space, and allowing the gorgeous greenery to pour into the kitchen.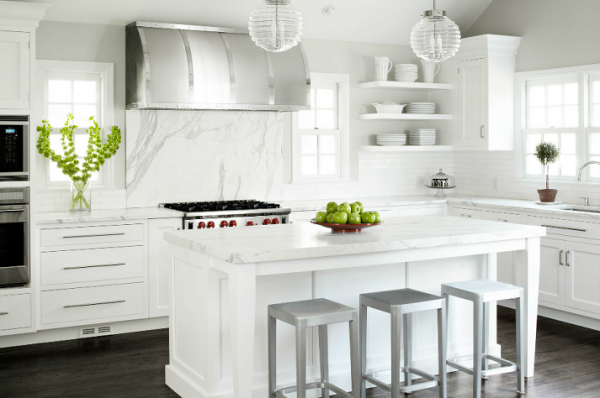 This one has a wonderfully polished look. Marvelous ceiling lights, sleek stools and hardware, and an amazing vent hood, bring a little pizazz to this bright white design. The dark hardwoods anchor the interior, and the plants are the perfect touch.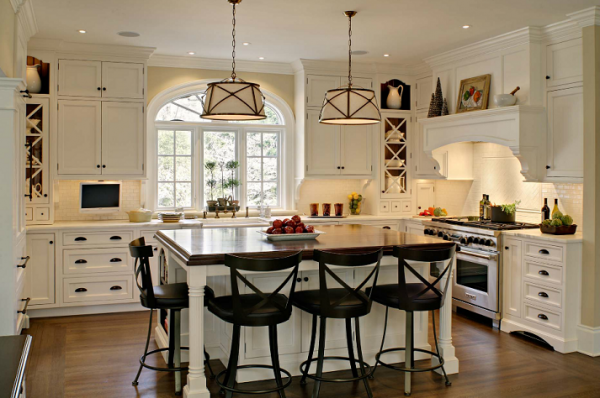 We love the balance of light and dark in this designer kitchen. It is seen in the cabinets, in the lighting, and in the island. The hardwoods are perfect, their color falls directly in the middle, providing a wonderful anchor for the striking contrasts. The island is superb, adding beauty and storage to this lovely space.
We're a big fan of these designer kitchens.