The creator of this chic industrial kitchen is MODULNOVA S.r.l.
At first glance, this room doesn't even look like a kitchen. The only thing that might suggest it is the bar counter with a sink in the middle.
All furniture has square shapes and smooth surfaces.
Mainly used materials are wood and granite.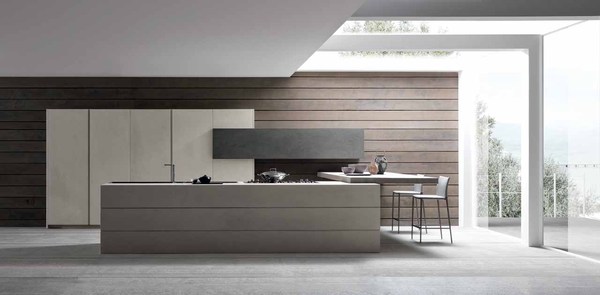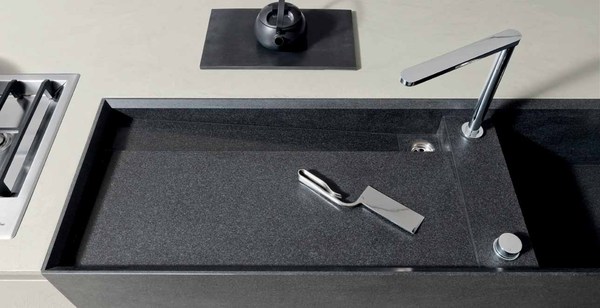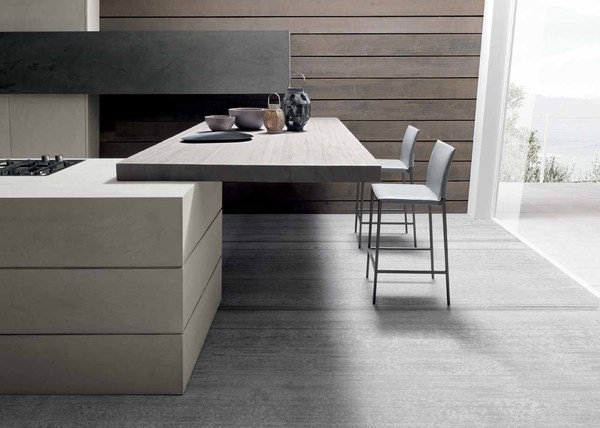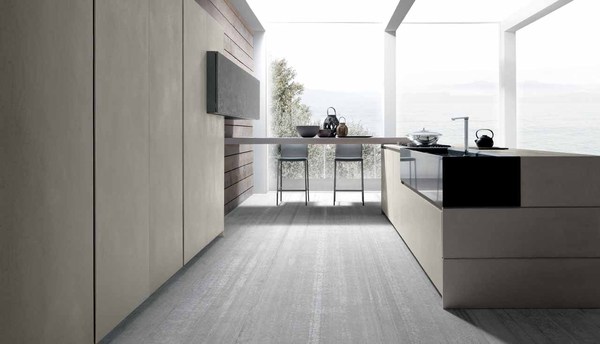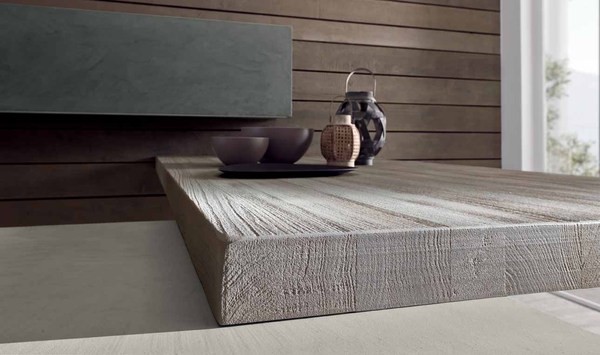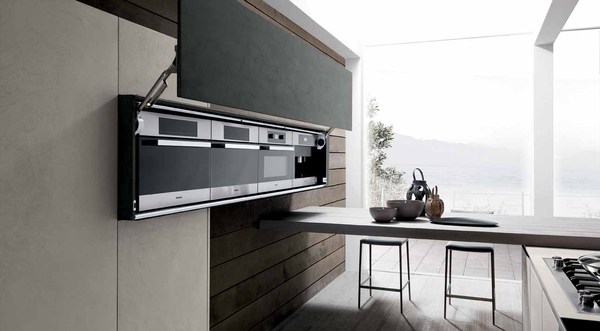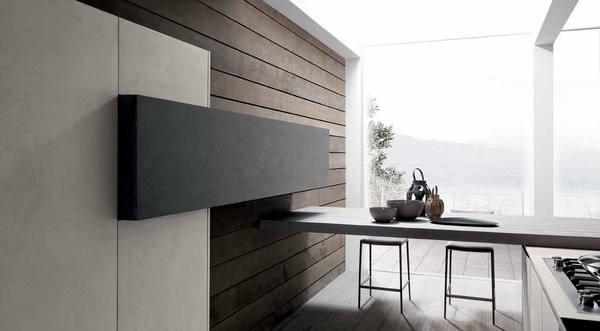 Is this the new fashion trend in kitchen design? Only time can tell.