Well, isn't this just the cutest small kitchen ever. It is cozy and bright, with wonderful decor. This lovely space has gorgeous turquoise walls, wooden cabinets, white countertops, white open shelving, wooden open shelving, and light hardwoods.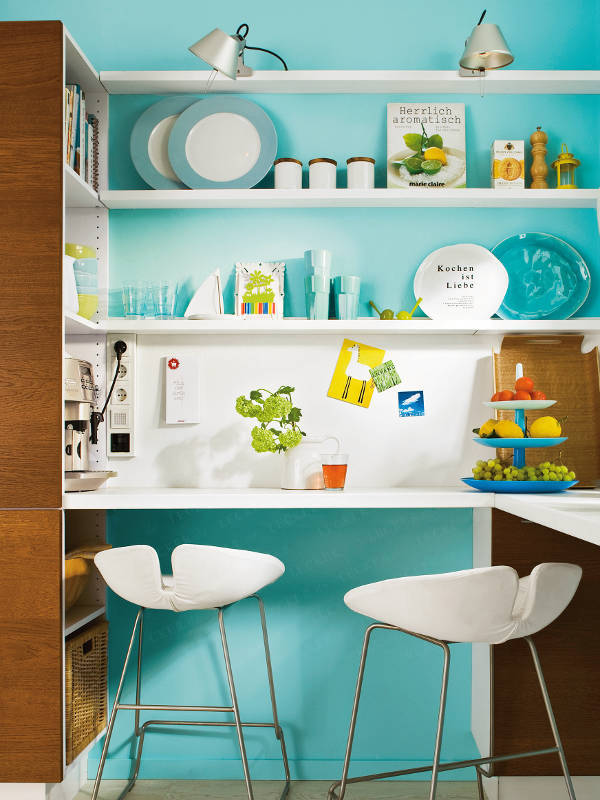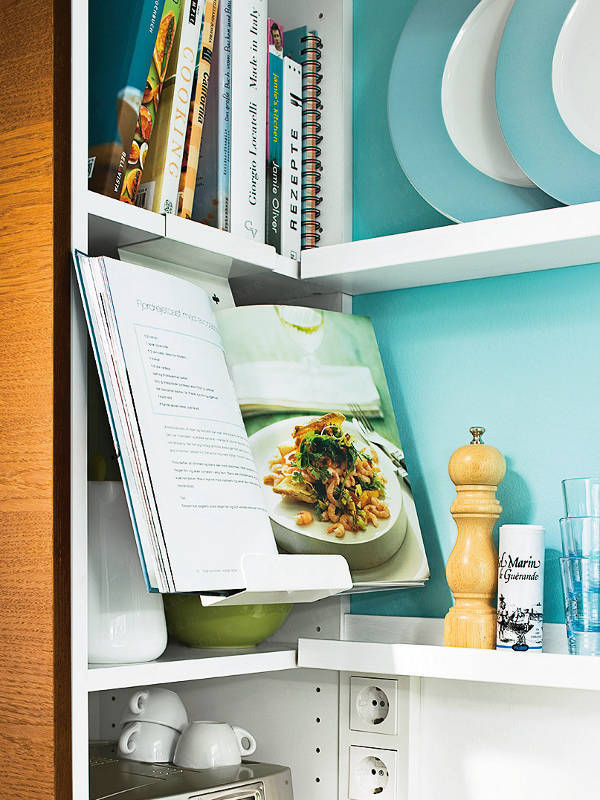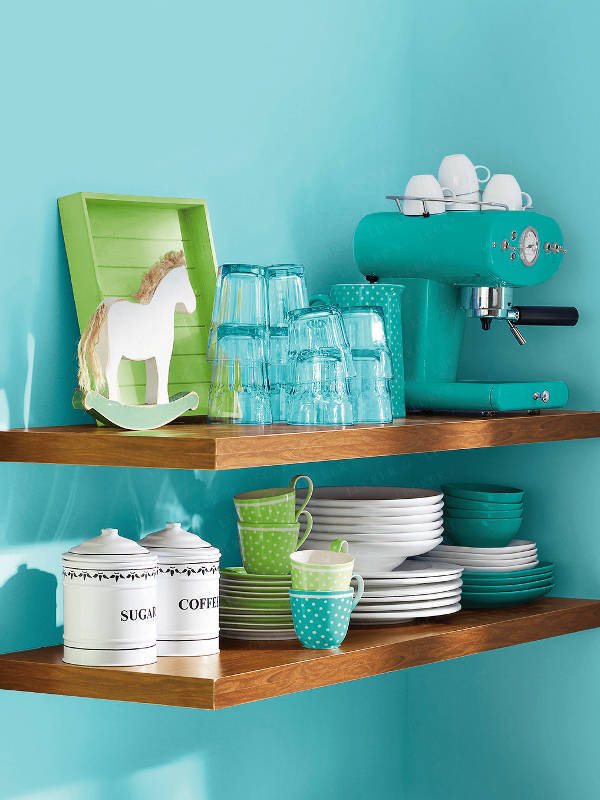 We adore the white countertops that circle the entire room. This set up provides function and a wonderful little eat in area. The open shelving creates room for storage without using much space in the small kitchen. On the white shelving, plates, cookbooks, knickknacks, and cups decorate the wall. We love how the kitchen accessories complement the design of the room, allowing them to serve two functions: utility and decoration. The cookbook stand is a fantastically thoughtful touch, it saves counter space and puts the recipes at eye level. On the wooden shelving, beautifully bright cups and plates, and an adorable vintage espresso machine, decorate the space.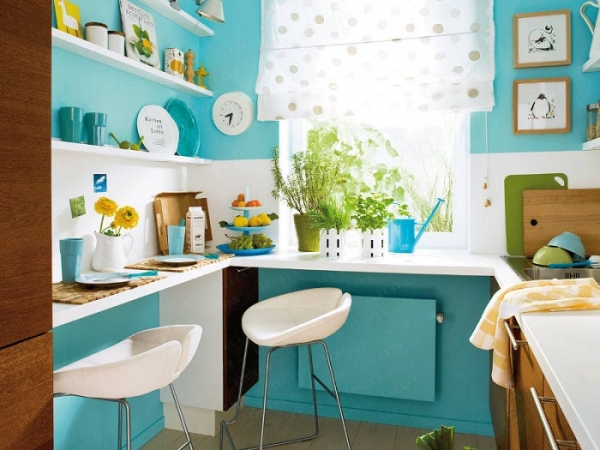 The decor in this small kitchen is done with a light and focused touch. The brushed steel lighting and the white modern stools, supply sleekness to the room. The gorgeous greenery and yellow flowers, add a magnificent liveliness. The white polka dot curtain is a lovely touch, allowing natural light to flow in through the window. The artwork with wooden frames and the wicker basket complement the wooden cabinets and contribute to the warmth in this beautiful space. And lastly, the rocking horse and chalkboard, highlight the youthful lived-in feel of the design. All of these little details come together to make a cohesive and beautiful kitchen, without suffocating this small but delightful room.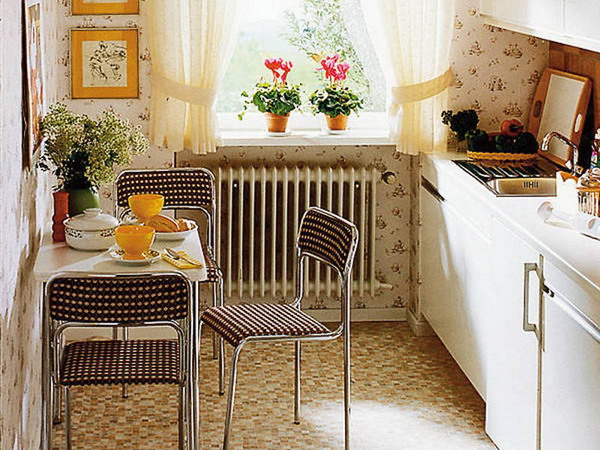 The kitchen, before and after, the renovation, are two very different kitchens. The "before" space is still charming, and we love those polka dotted chairs. But nothing compares to the open and airy feeling accomplished, through the new design of this gorgeous small kitchen.