The modern kitchen is often a direct expression of its functional demands and restraints. Italian brand Cadore is here to change that, stirring in the past with the present to offer distinctive schemes that redefine the future of kitchen design. Inspired by the rich detail, bold presence and sweeping strokes of 18th century Venetian baroque, Cadore Arredamenti brings us Fenice. Italian artistic sensibilities and traditions are deeply embodied in this baroque style kitchen design, bringing a time-rendered refinement to modern aesthetics and lifestyle.
From fitting to finish, Fenice – part of the Eternity Collection from Cadore – encapsulates the spirit of Ventian Baroque. Fluid lines and intricately sculpted elements create a fantastical ambiance, right in the heart of your kitchen. Motifs and profiles are liberally explored for maximum impact through a contained and simple material palette. This simplicity of execution enables a functional clarity and optimization, inspite of the visual decadence the design brings to your table. The Italian craftsmanship and eye for detail shines through in every aspect of this baroque style kitchen design, setting stage for a celebration of food, love and life.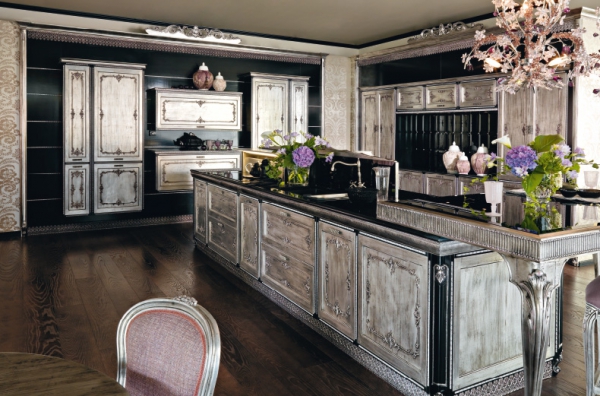 Making every meal just that little bit more special, this design is perfect for those who love the formalities of food.