If you are looking for something a little different for your baby's room, take a look at this beautiful red nursery. Bold patterns and coordinating accessories make the nursery unusual, but visually stunning and opulent.
Light filters through the large windows with their soft, beaded blinds and the high ceilings give that all important sense of space.
A nursery should be a relaxing placed for both baby and parents, with an emphasis on comfort also. That is exactly what this beautiful nursery has – a sumptuous circular crib with layers of soft fabric, finished with a large bow provides a wonderful sleeping place for your baby.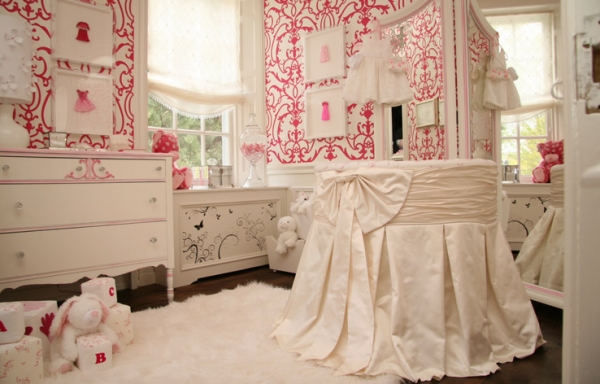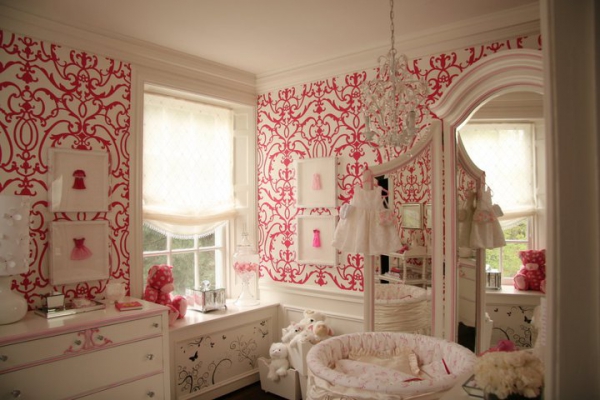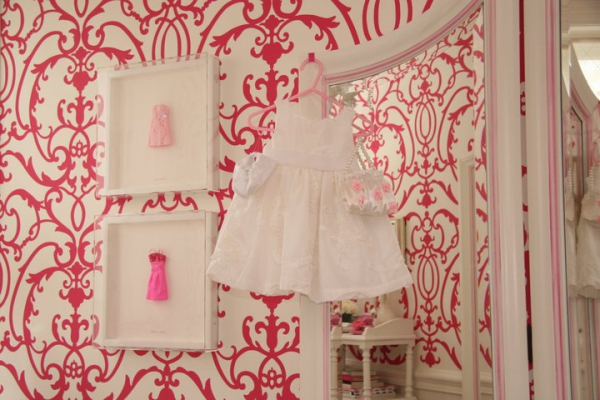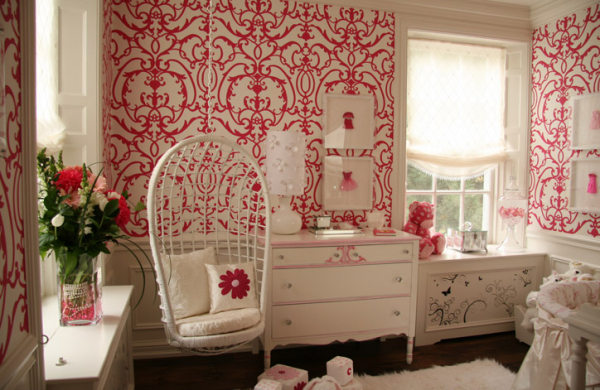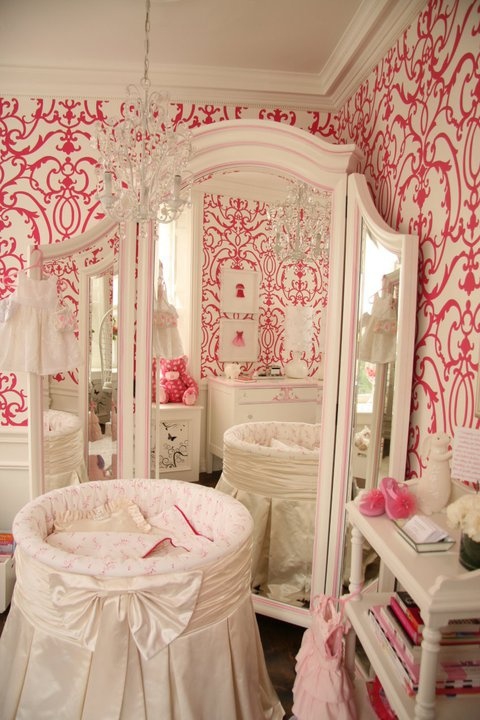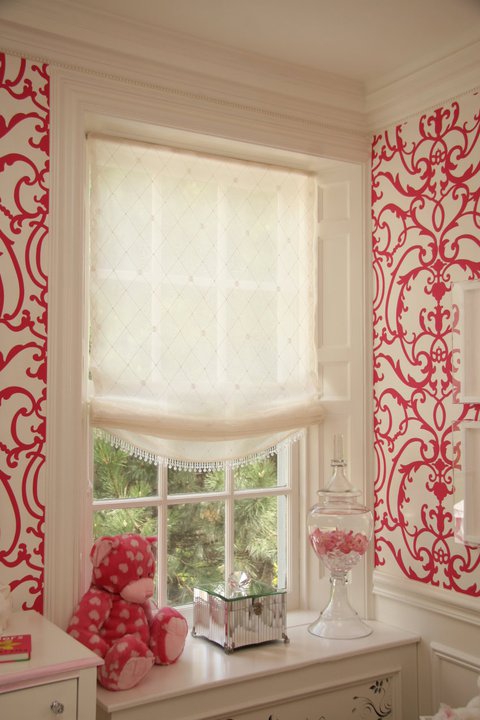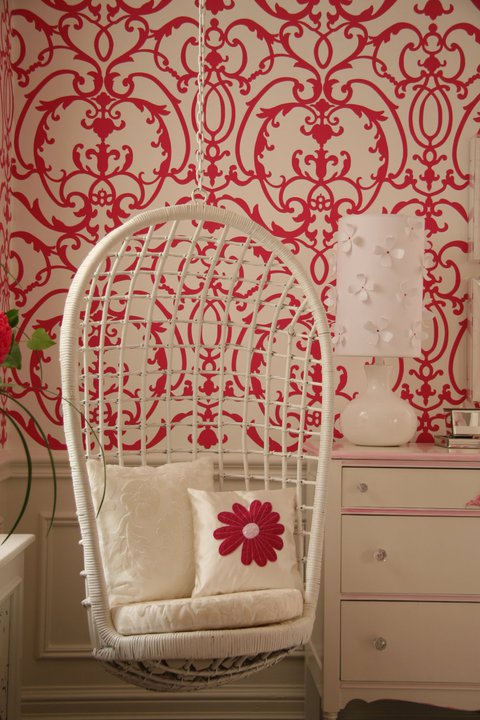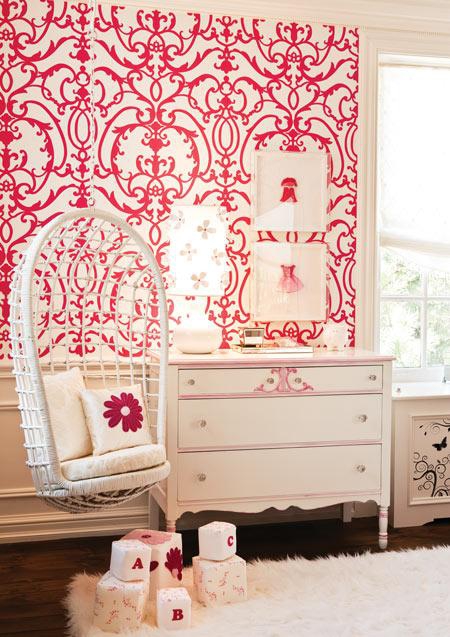 Design by: Patricia Halpin Interiors
Starkly white and fluffy rugs give the wooden floor a warm touch and the suspended white cane chair provides a visually attractive place to feed and comfort the little one.
Stylish white furniture which echoes the original coving around the room provides great storage options. The large white imposing mirror with side panels ensures that the room is always bright and also makes a wonderfully powerful focal point in this red nursery. This room has everything a baby needs and is tastefully decorated with bold wallpapers featuring a printed red highly decorative design. It's finished with pretty feminine highlights shown in the framed Barbie doll dresses, embellished lamp shades and scatter cushions. Extra spots of color are found in the baby toys and teddy bears, pretty flowers in glass vases add a soft touch.
A dainty white chandelier adds interest to the center of the room and the multiple use storage unit is ideal for keeping all of your baby's essential items such as nappies and creams close by. Pretty baby dresses hung around the room remind us exactly who the room is for. This is a room that will grow with your child and will always look stylish.