We are in love with this playful kids room design. It's probably one of the best ones we've ever seen. The circles, the fabulous use of space, the colors, are all so perfect, fashioning a room that, we think, any child could love.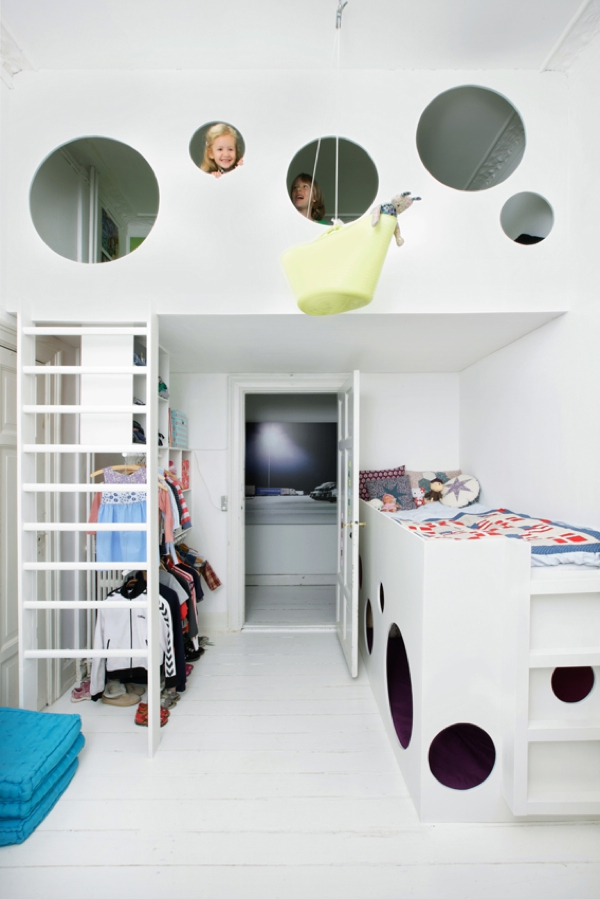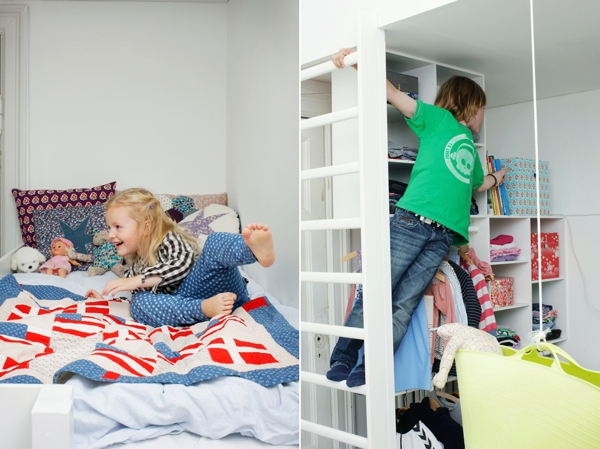 The circles are absolutely adorable. They add a wonderful "peek-a-boo" factor to this playful kids room design. A ladder separates the open closet from the rest of the room, and also leads up to a loft bed. The other bed is lifted up off of the floor, creating a play area. The white design keeps the small space open and bright, and the pops of color, add cheer and liveliness. The container hanging from the ceiling is delightfully unique, bringing a touch of whimsy to this outstanding design.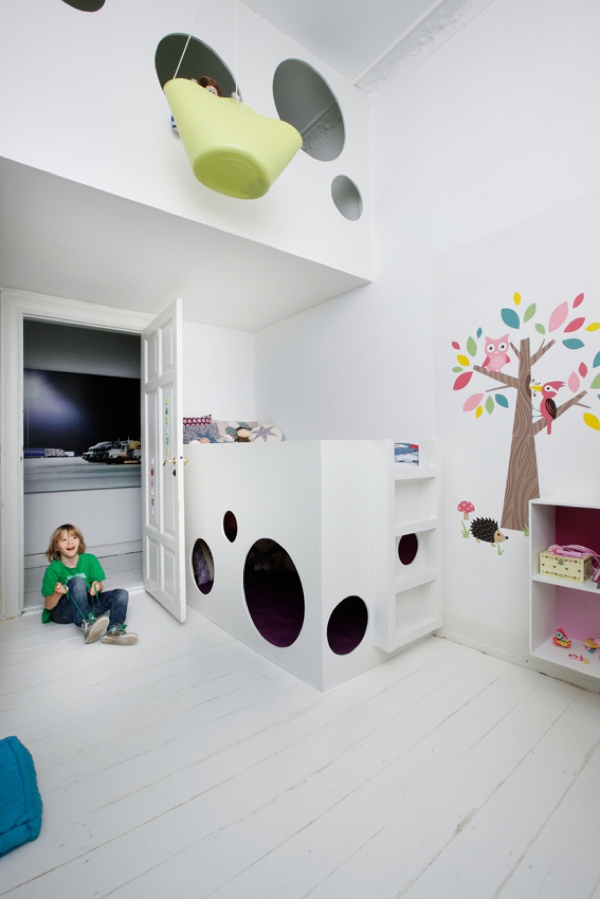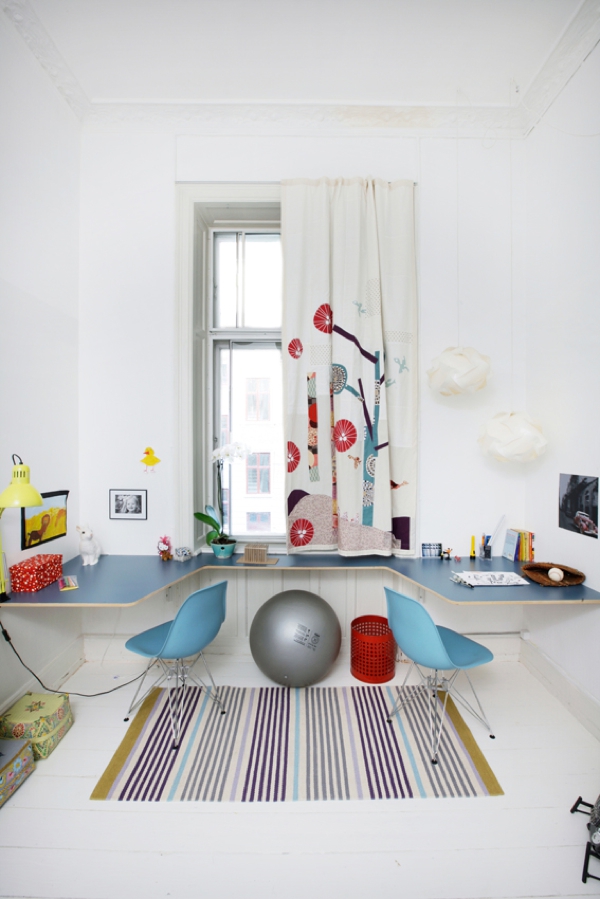 Images found on: Rafa kids
Painted hardwoods add interest to the beautiful room, and the tree decal is simply perfect. It adds a bit more personality and an array of color to the design. White shelving is raised up off of the floor and attached to the wall, calling attention to the generous height of the room, and away from the small width. A ladder is built into the bottom bed, providing easy access to the sleeping space.
This is our favorite area in this playful kids room design. A large window is decorated with wonderfully designed curtains. A stunning blue desk is attached to the wall, once again saving space, and adding even more beauty to this magnificent room. Artwork and photographs adorn the wall, personalizing the desk area. A striped rug lines the floor, and modern blue chairs provide seating: absolutely delightful. We adore the bold red wastebasket and the yellow lamp. White décor hangs from the ceiling, next to the window, putting the subtle finishing touches on this playful kids room design.
Do you think your kids would like a room like this?