Kids bedroom design is fun and exciting, but it can also be a little complicated. There are so many factors that go into creating it. What do your kids want? Will it look nice? Will they like it in a year? All of these things can make your head spin when trying to design your kids' bedroom. To make this process a little easier, we've come up with three guidelines to apply to your kids bedroom design, accompanied by wonderful examples.
1)   Maximize storage – It is a great idea to have numerous places to put things away in your kids' bedroom. It will make life a little easier, allowing for easy clean up. You could choose shelving, wicker baskets, and/or armoires. We love the floor to ceiling closets, and the bed, storage, and desk combination. These are simple solutions, to the "too many toys" problem. This will also provide space for clothing and shoes that your kids can't fit yet or have grown out of, giving you a place to put them away, until you decide what to do with them.
2)   Pops of color – Add pops of color using things that can easily be changed. Pops of red, blue, pink, or green, will be just as stunning as accents. A red wall can be painted, wallpaper can be changed, pillows and sheets are easily replaced, making it easy for you to adjust as your child grows and their taste changes.
3)   Simple and clean-lined furniture – Your child may be into basketball this year, but next year, when he decides he wants to be a world traveller, you'll have to figure out what to do with that basketball bed. Simple and clean-lined furniture allows the design to adjust easily, fitting into any kind of design.
We hope these three little details will be helpful for you on your journey through the wonderful world of kids bedroom design. Storage and simplicity will make things ten times easier, allowing for easy adjustments throughout the years, thereby keeping the smile on the little one's face, and yours.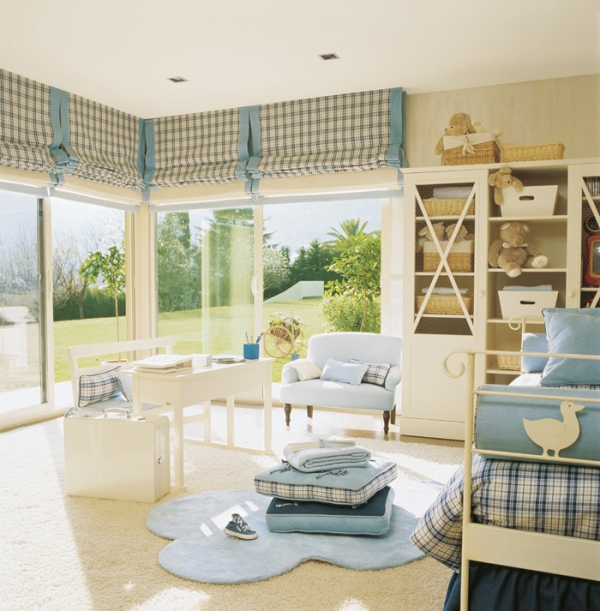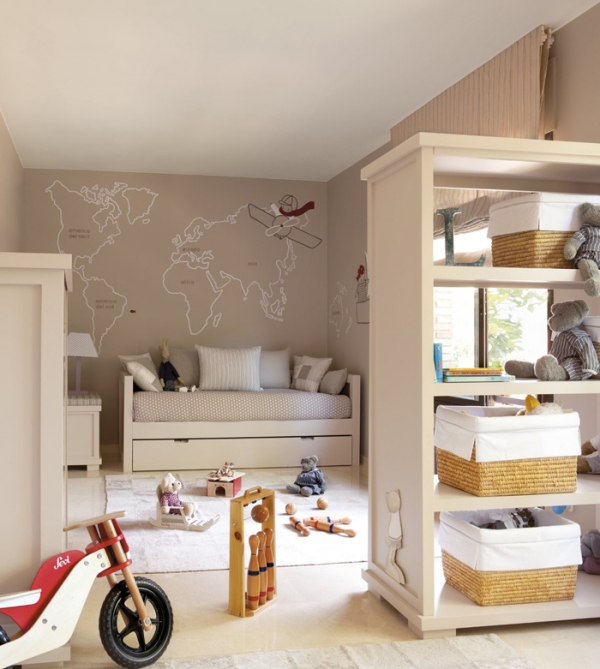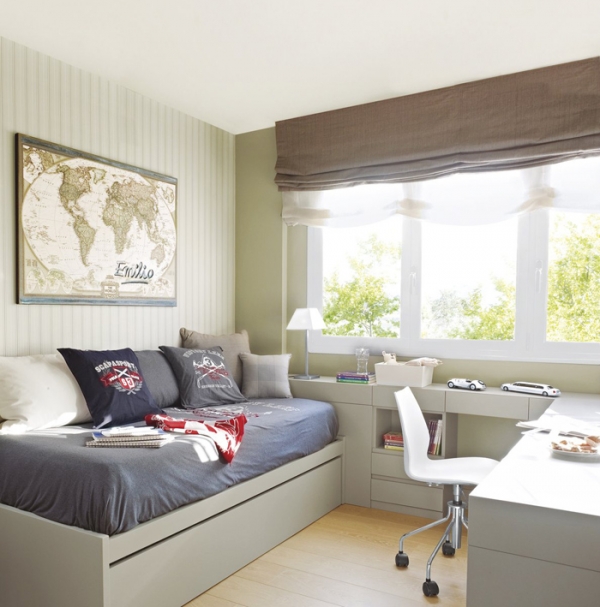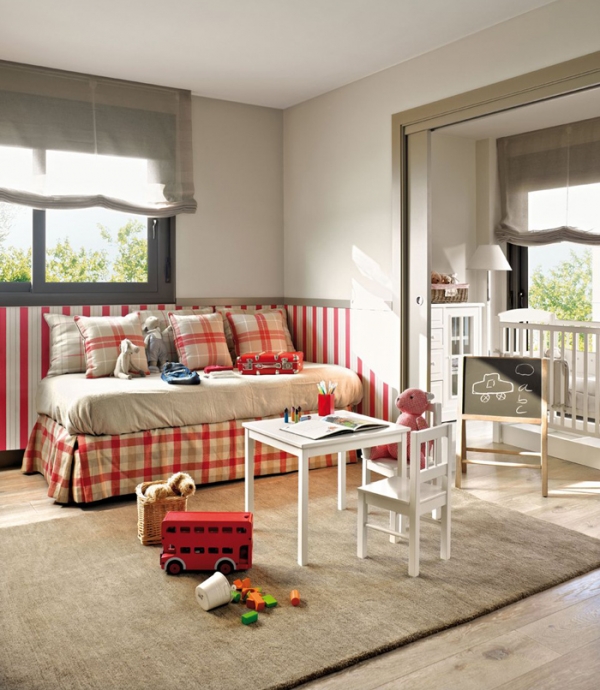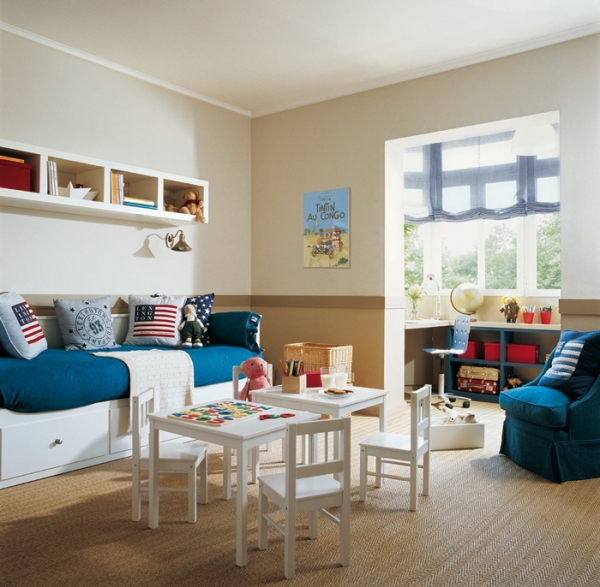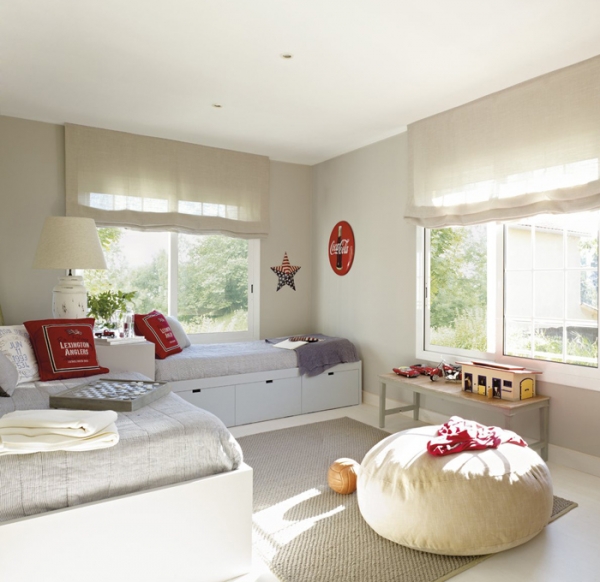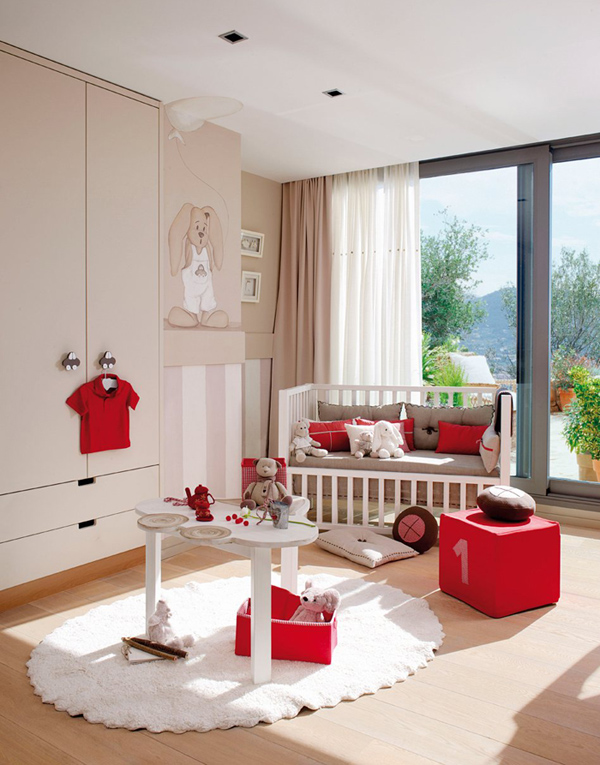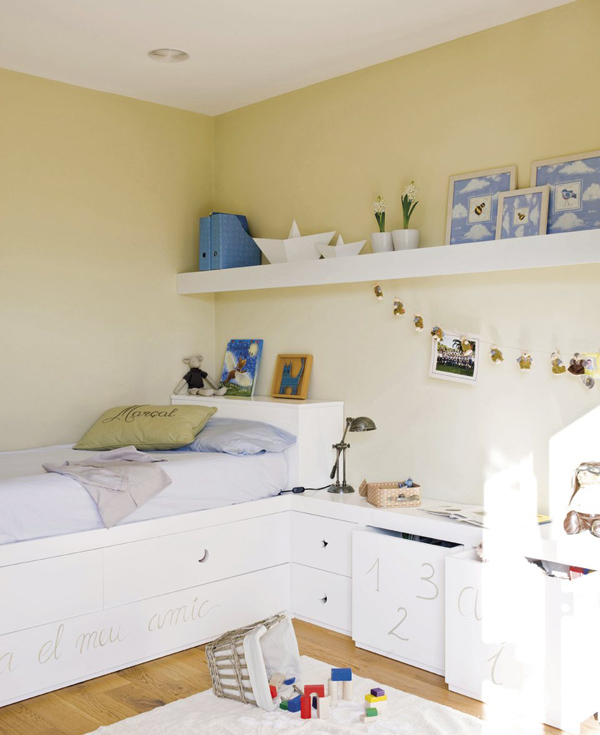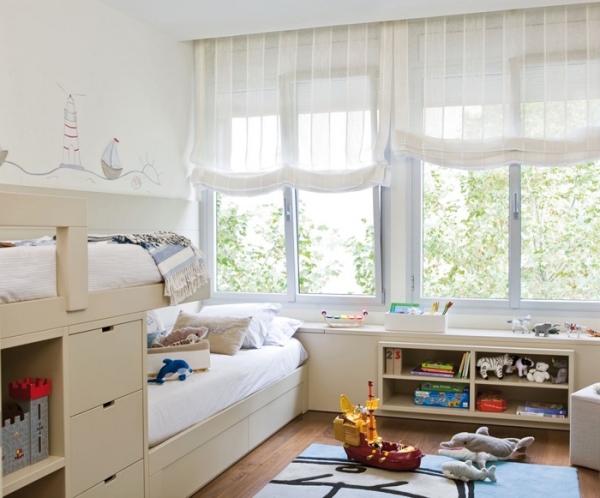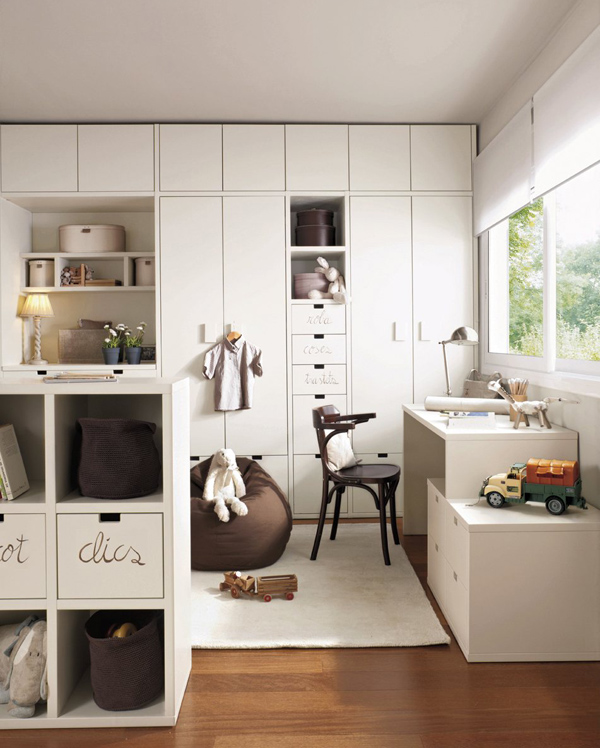 Images found on: El Mueble (website in Spanish)