These kids bedroom ideas are stylish, fun, and beautiful. So, if you're decorating your kids room or planning an upgrade, hopefully these will provide some inspiration.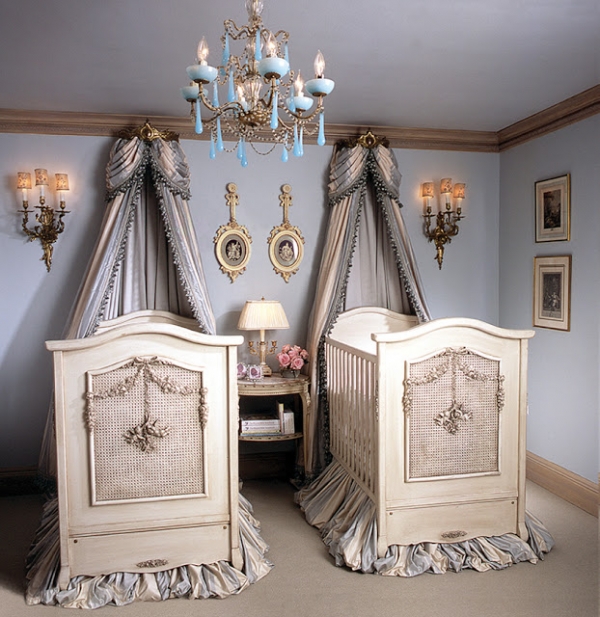 Wow! This room is fit for a future queen or king. Ornate canopies, beautiful sconces, gorgeous artwork, a chandelier, and amazing details, transport us to an entirely different century. The bright blue in the chandelier really makes the design pop.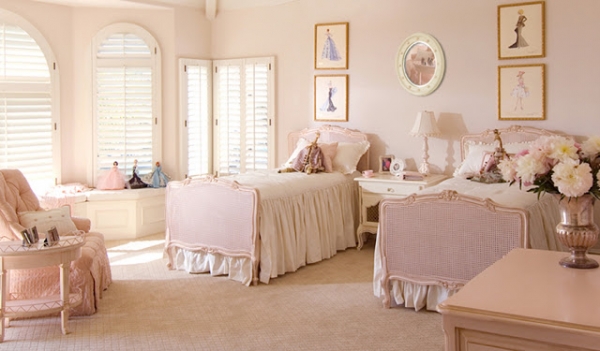 Just perfect. A soft color palette and delightful windows. The fashion illustrations are absolutely wonderful, bringing a little personality to the room. Definitely a bright and cheery kids' bedroom.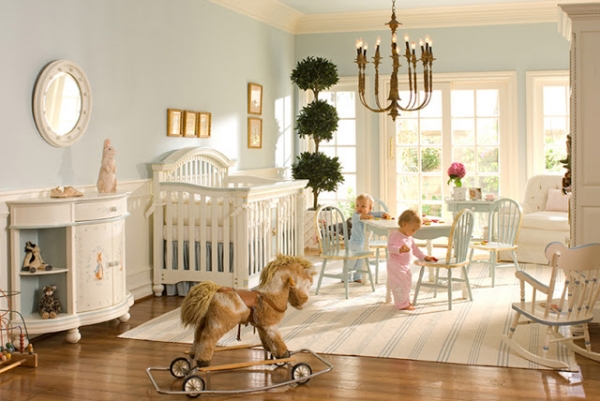 This space is adorable. We love the windows, the tall plant, and the multiple seating areas. We especially love the space by the window, it is bright and beautiful. The striped rug is the perfect touch, it is good-looking and it centers the design.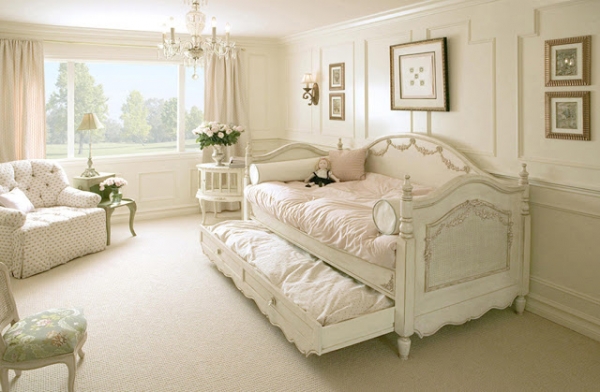 This is one of our favorite kids bedroom ideas. The fabulous chairs, natural light, and the glamorous trundle bed, create a spacious and enchanting room. We also like this room because we think it will transition well as kids get older.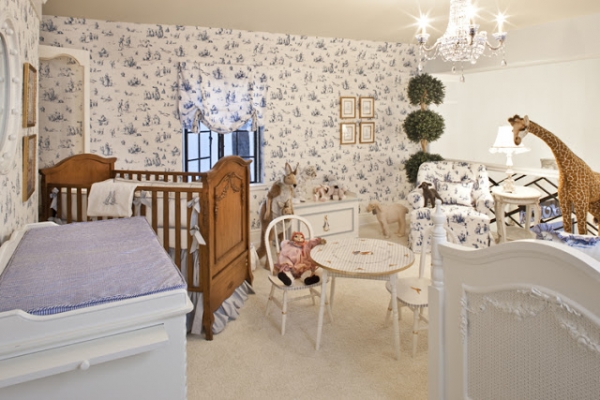 The blue and white pattern gives this room a lot of interest. We love the wooden crib, the giraffe, and the charming seating area. The chandelier brings a little bit of glamour to this phenomenal space.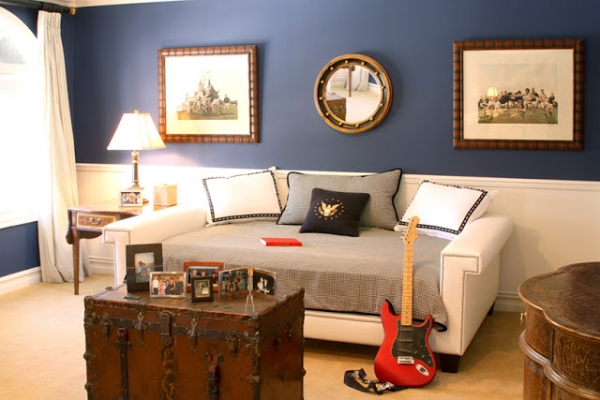 Love the sleek and polished look of this room. The blue walls look magnificent with the neutral carpet, the artwork, and the wooden furniture. This room will also transition well.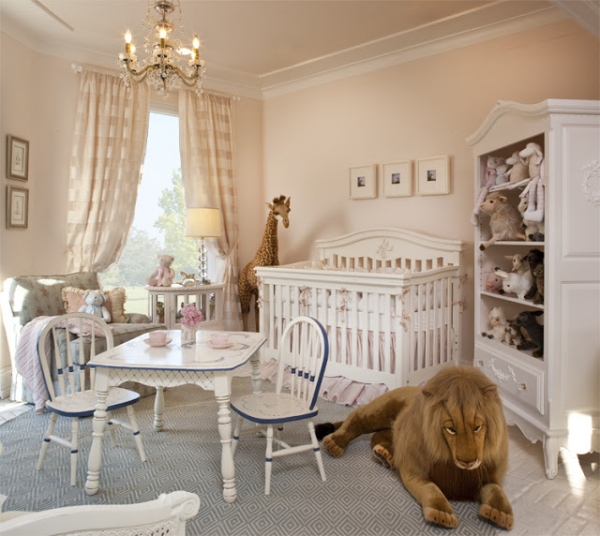 Images found on: Mix and Chic
This room is incredibly charming. Striped curtains cover the large window, providing a bit of privacy, the creams and blues are delightful, and the chandelier is the perfect touch. The armoire full of stuffed animals is fabulous, it really sets the scene in this children's bedroom.
Do any of these kids bedroom ideas inspire you?