Well, isn't this just a fantastic girly bedroom? This room was created in the style of the TV show, "Gossip Girl," for a fifteen year old, by Jamie Meares. There are some design gems in this girly bedroom. We love the use of the patterns, the textures, and the fabulous detail, in this dreamy design.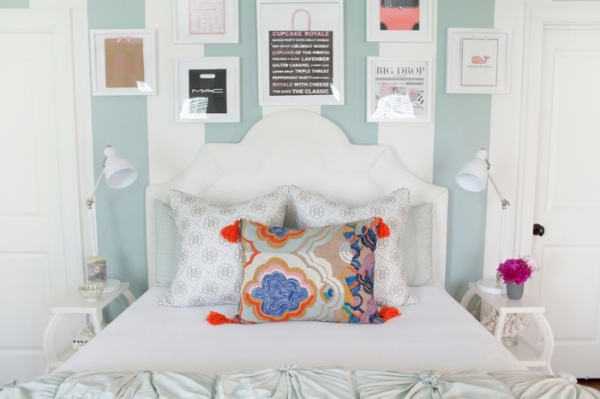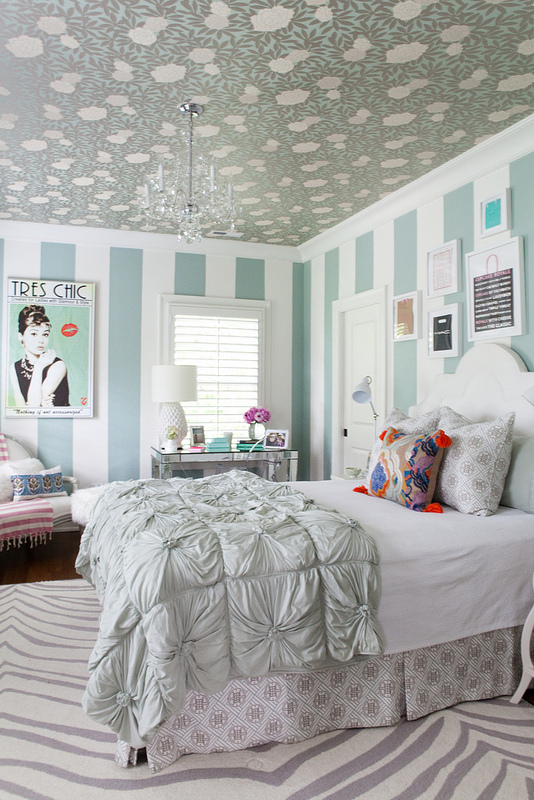 The use of complementary patterns is a wonderful idea. The different shapes, the flowers, and the different stripes, co-exist beautifully in this striking space. The relationship between the wallpapered ceiling and the purple and white striped rug is phenomenal.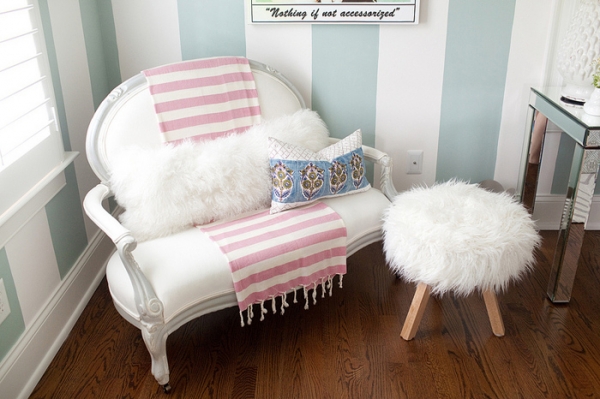 This one is beautiful as well. The comforter is positively gorgeous, and it looks glorious with the patterned bed skirt and rug.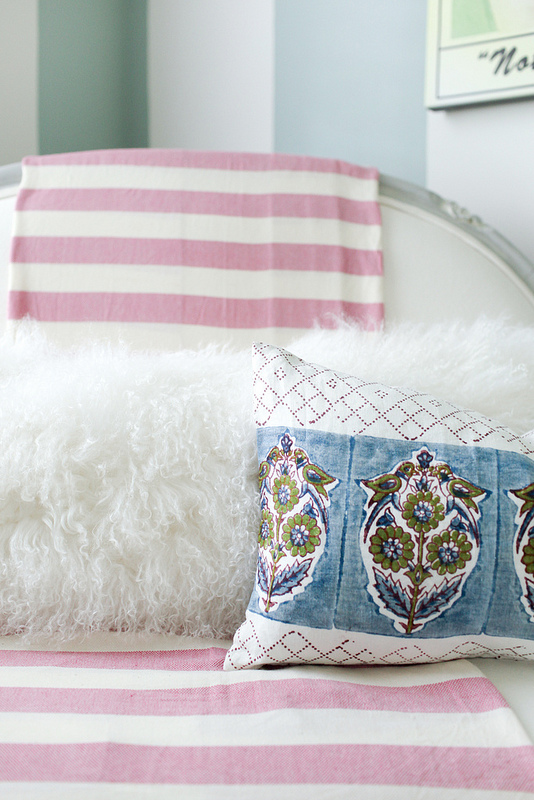 Looking to add a little glamor to your girly bedroom? Rich fabrics and textures add lovely luxury to any space. We love the fur in this beautiful seating area. In collaboration with the patterns, it creates a picturesque design that is elegant and cohesive.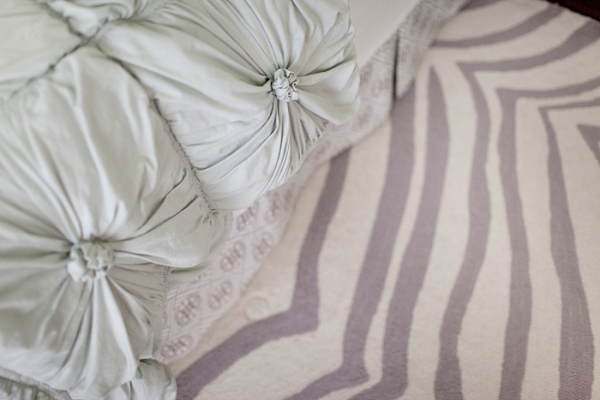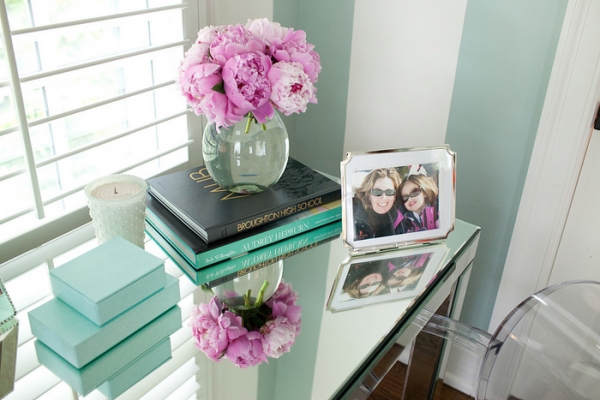 Mirrored furniture will also add glamor to your kids' bedroom, and it contributes a good amount of fun to the space. The flowers are stunning, and they will brighten any girly bedroom. If you don't want the maintenance that goes along with fresh flowers, you could always use silk ones.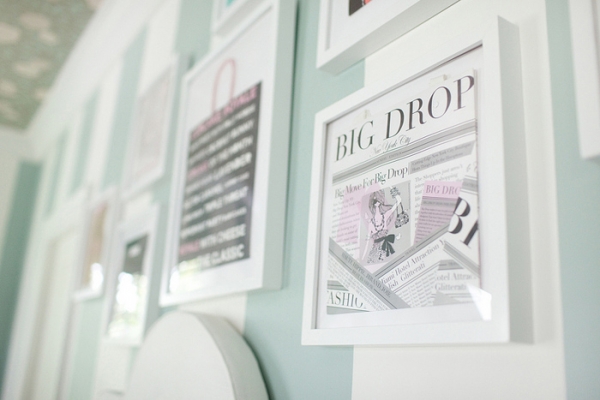 Decorating the walls with fashion icons and different fashion related things are wonderful ideas. We adore the MAC bag and fashion clippings, it is unique and easily done. You could also exchange fashion for any topic or interest your child enjoys.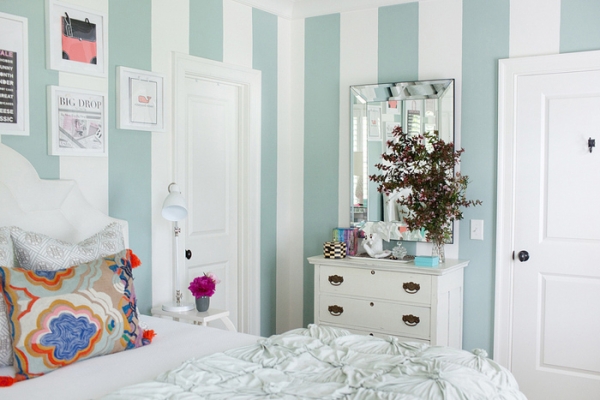 Bold pops of color will elevate your child's bedroom design. The brightly colored pillow and the deep fuchsia flowers are wonderful accents.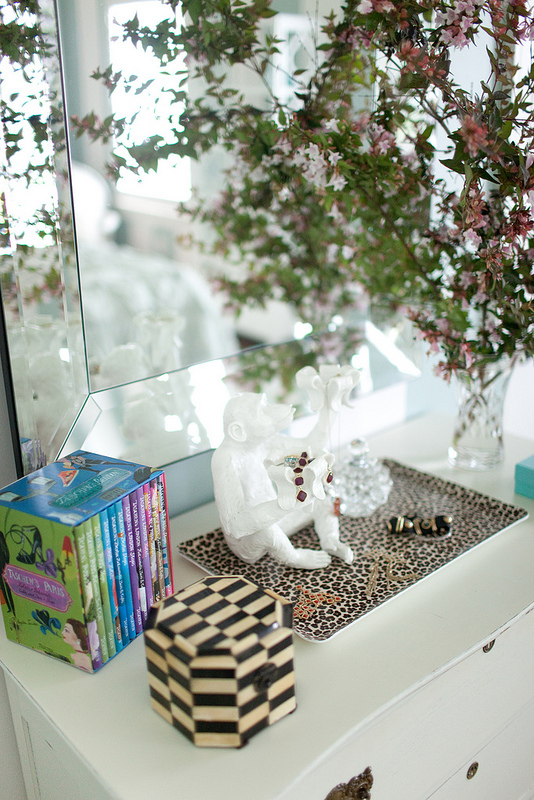 You can include the details into the design of your girl's bedroom. The leopard print tray and the striped jewelry box, contrast the delicate color palette, adding interest and a little bit of spunk.
Absolutely stunning.