Take a look at this charming and sophisticated suite, specially created for a young lady. Although it occupies a small space in the house, the designer Tracy Rivers has perfectly managed to turn this area into a luxurious and cozy place for her 7-year-old granddaughter.
Glitter is everywhere! We just cannot miss the hand-troweled Venetian mosaic in the shower made of miniature tiles pearlescent with glitter grout, nor can we not admire the exquisite sparkly scroll design on the walls, or the silver-leaf vanity on the mirror. The royal silver color palette is beautifully paired with some contrasting accents in hot pink and turquoise. All the accessories are connected with Paris – the worldwide center of fashion and luxury.
What a beautiful princess world, isn't it?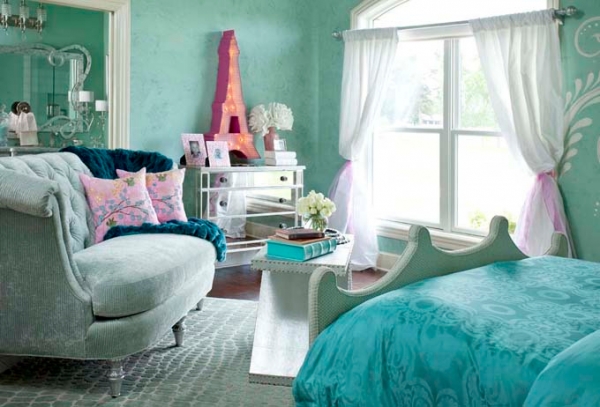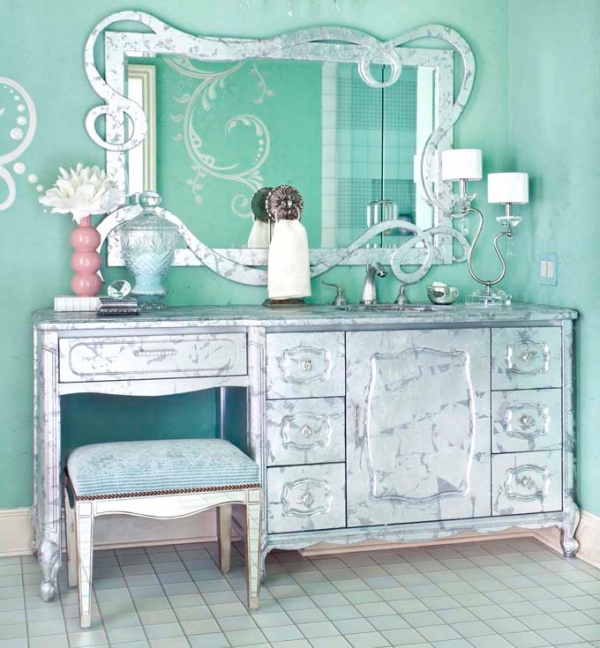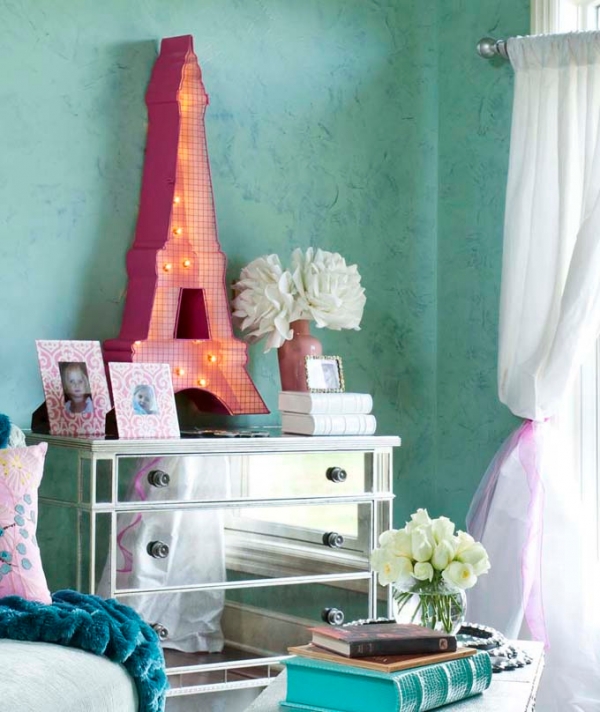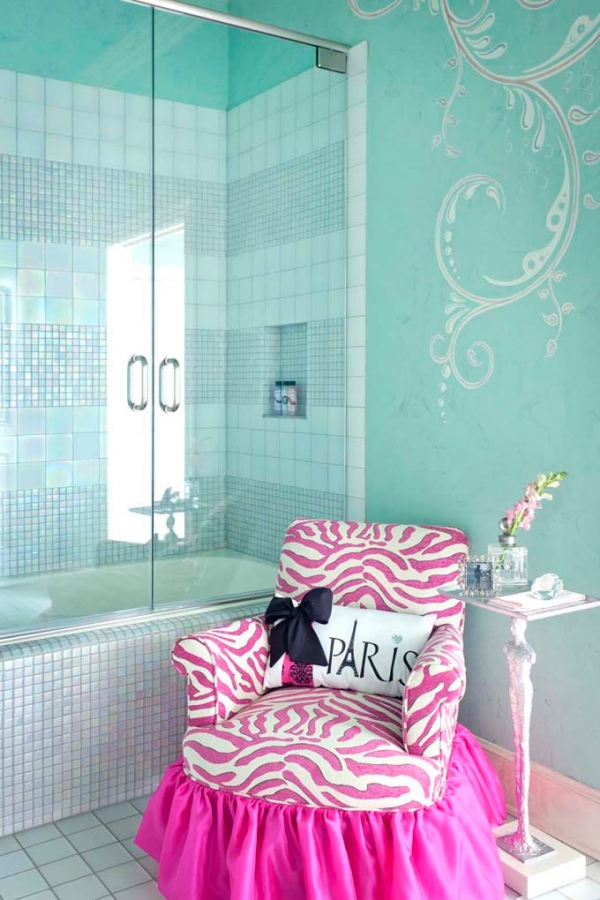 Photos: Nancy  Nolan
Design: Tracy Rivers of Little Rock's Angelfish Studios
[yaness]