There are many parents out there who may think that the design and décor in their children's room can go without having to put really any effort into it. We at Adorable Home do not stand for any room going untouched, and therefore completely disagree with this stance. Children too appreciate things that look cute and add a touch of flair to their rooms. There are those children who take complete control of what their rooms look like, letting their parents know which shade of bright red they want their walls.
Well, rest assured, decorating your child's room can be a very easy project to undertake, with the end result being absolutely adorable and loved by your child. We'll give you some tips to help get you started!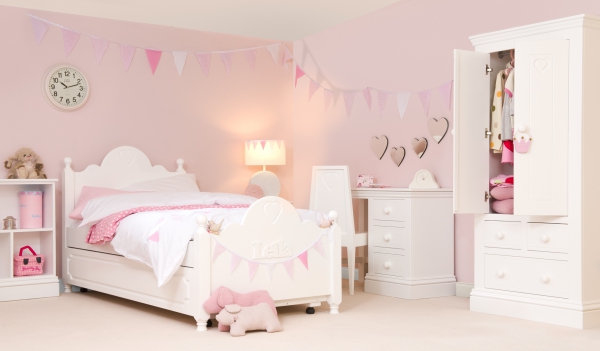 Color
First thing's first, you have to decide on what color scheme is going to happen here. Maybe let your child be a big part in making that decision. If they don't want to be, go with a color that is typically more associated with their sex, or picking a more neutralized color is even a better route. It should be a lighter shade or even a matted rich color, (say a really pretty deep magenta for a girl's room) and a good backdrop to the room as a whole.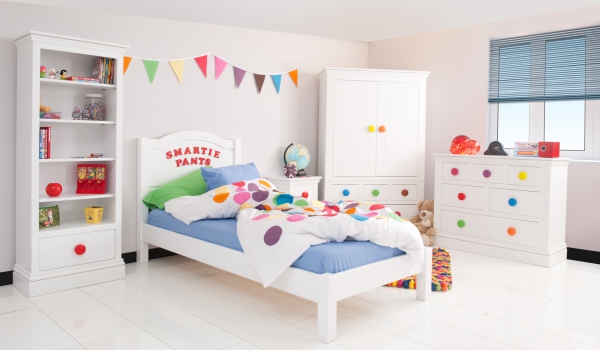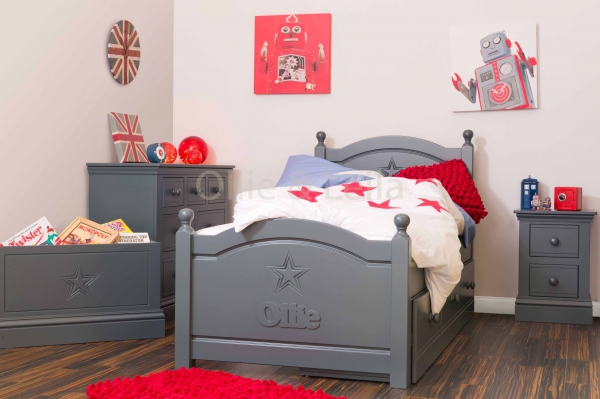 Theme
Well, children love themes, and this is one thing that may honestly get a bit frustrating for you as they get older. Their tastes in different cartoon characters, animals, etc. will change, and you will be expected to change with them. Maybe instead of choosing a character or animal or anything like that, go with a pattern. Maybe do polka dots or do small accents of a theme. Posters (maybe robots, children love robots, right?) are always an easy piece of décor to remove, and an even easier way of staying in the theme of the room.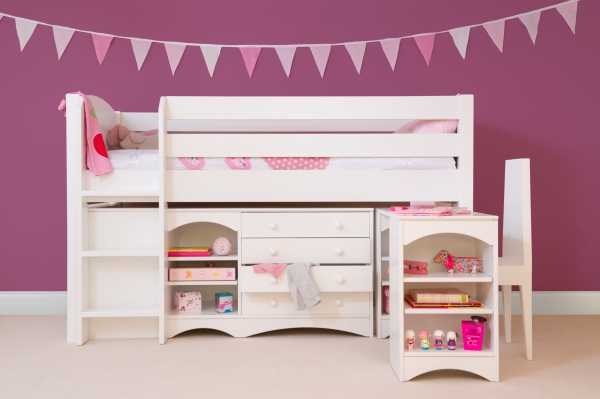 Storage
When picking out furniture for the room, keep in serious consideration the storage capabilities of said pieces. Your child has toys, books, blankets, clothing, and so much more that will need to be stored away. And the amount of things they have only seems to continuously grow, so be sure you have the means of keeping things neat and organized.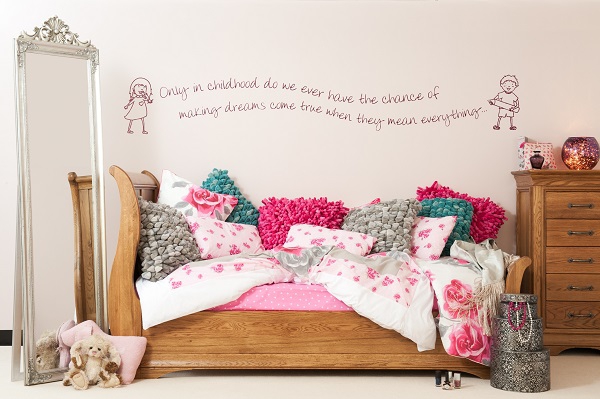 Decorative accents
These can be very simple, but have a really significant impact on the room. As we had mentioned above, posters and paintings are an excellent addition to any room, and are so easy to change out as they grow. Flag banners are especially a popular in both boys and girls rooms; you can find them in just about any color combination or pattern, and are super cute additions to any theme. Also, as much as throw pillows may seem like something that only belongs on an adult's bed or in the living room, these are excellent add-ons that bring just the right amount of flair to any room.
Don't let decorating for your children's rooms be tossed aside, and certainly don't be intimidated by it. This too is a chance to tap into your creative side, so make it a fun project for both you and your child to enjoy together.
Images courtesy of Ollie & Leila