The birth of your new child is such an exhilarating time, so take advantage of the nesting urge by creating a nurturing, stimulating environment for your baby. Introduce sounds, colors, sensations, and even smells through your design choices for your little bundle's new nursery, and you'll create the foundation for a developmental childhood filled with fun, learning, and experiences.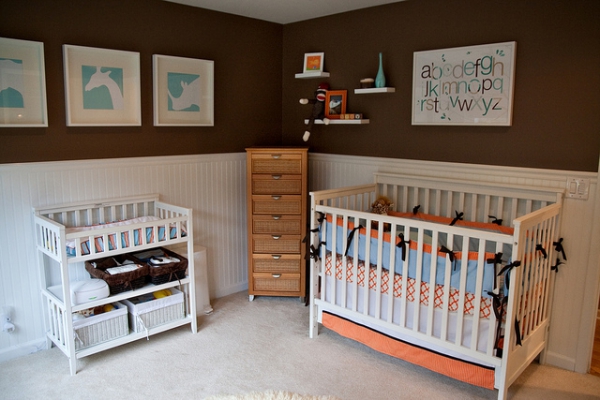 image via Flickr by Tabitha Blue
Make It Safe for Exploration
Many parents start baby-proofing their homes soon after discovering they're expecting, and that's excellent. These safety measures should, of course, take place in the nursery as well as the rest of the home, because your baby needs a safe space to explore. Three weeks after you conceive, your baby's brain begins its exciting development. By the time he or she is born, your little darling has hundreds of billions of brain cells.
Even before your baby learns to crawl, he or she finds stimulation in the environment. Give your baby space to roll, rock, tumble, cuddle, and play. It should feel soothing, calming, and relaxing, to keep cortisol production from putting those precious brain cells at risk. Keep this in mind as you choose decorations and furniture for your baby's nursery.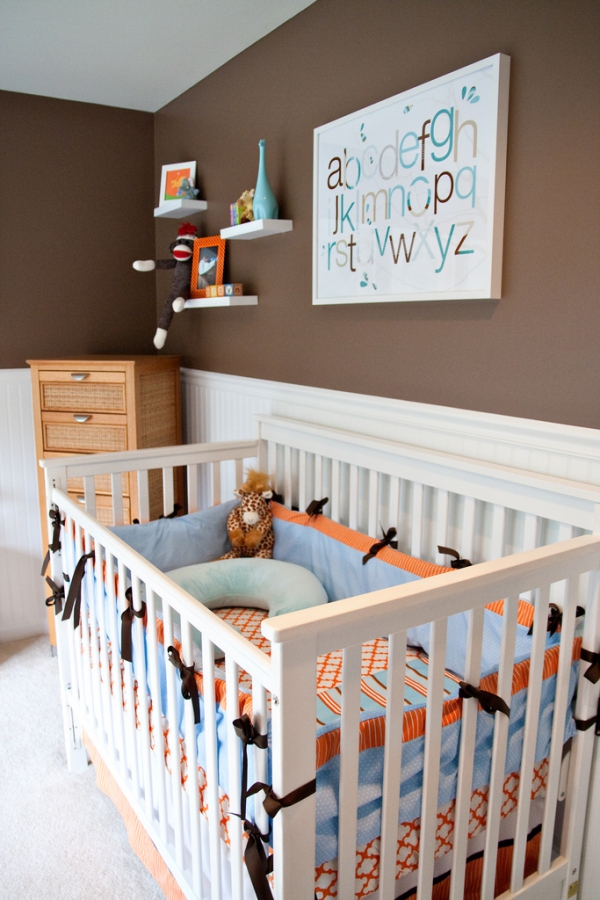 image via Flickr by Tabitha Blue
Keep It Soft and Fuzzy
As you set up the nursery, keep everything soft, fuzzy, and soothing. Choose soft, comforting blankets and fabrics, both for swaddling and crib bedding. When picking out chairs, go for plush pieces with plenty of cushioning and rounded edges, because as well as being cozy, this will keep your baby from bruises or boo-boos once he or she starts crawling. Safe, soft textiles in vivid colors and patterns will help your baby explore and stimulate his or her sense of touch in the bargain.
Keep this in mind when choosing toys as well, especially in the early months. Later, as your baby gets more comfortable crawling, rolling, sitting, and exploring, stimulating toys that make noise will help tremendously. Early on, however, look for soft, plushy toys that are still stimulating or educational. They will help your baby explore, but they're safe to touch, play with, and even potentially taste.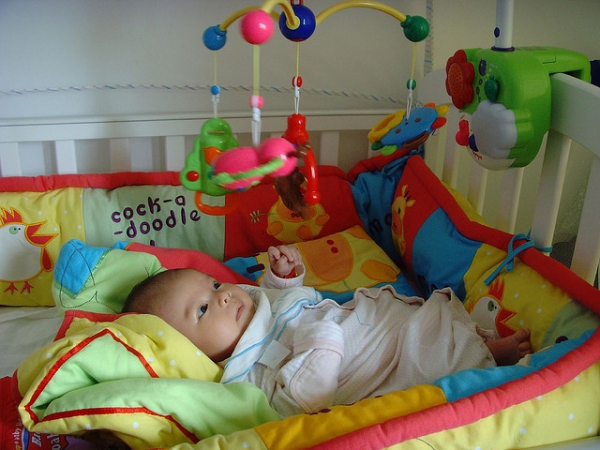 image via Flickr by Micah Sittig
Introduce Music into the Nursery
In addition to toys that speak or sing, you should introduce music into the nursery. Baby Einstein DVDs and similar stimulants are perfectly acceptable, but music is especially essential for young babies. You might choose to play classical music to your child, or you might want to introduce him or her to some songs from your favorite bands. Even if you stick to musical mobiles, teddy bears that play lullabies, and kid friendly radios tuned to soothing sounds, introduce your child to the joys of music as soon as possible.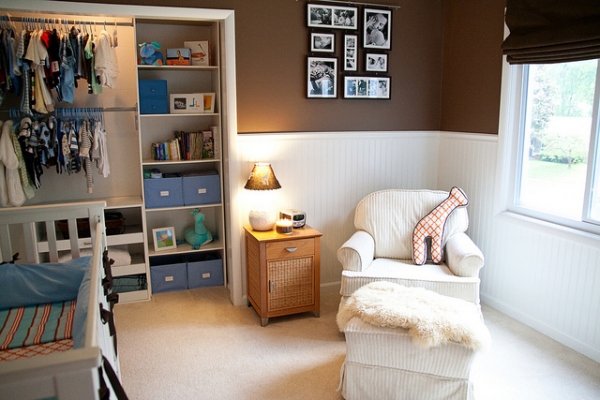 image via Flickr by Tabitha Blue
Make Space for Learning and Playing
Every baby needs space to learn and play. Learning starts with mom and dad, so set up a reading nook in the corner of the nursery. This is the perfect spot for a rocking chair, or another chair of your choice. Keep colorful books nearby and read to your baby every day, whether you choose nursery rhymes or classics from Dr. Seuss.
Put together plenty of space for playing, as well. Make sure there are pillows, blankets, and interesting, stimulating toys on the floor, so your baby can explore his or her surroundings. Make this space safe, with eye-catching items and no sharp edges. Change out the toys as your child grows, learns, and asserts his or her personality.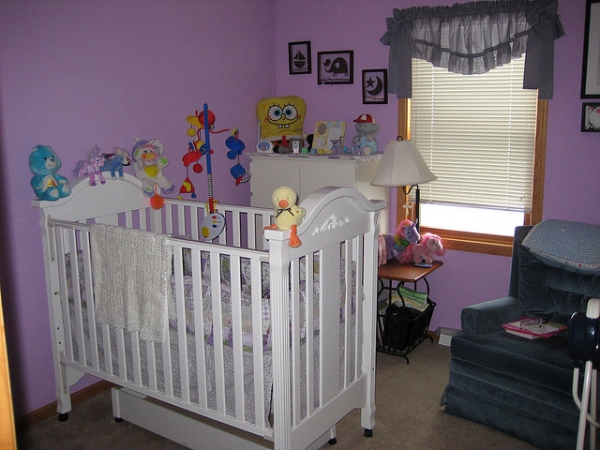 image via Flickr by Chad Kittel
Closely Consider Color Choices
Don't limit your nursery colors to basic blue or pink. Consider the nature of different colors and think about what they evoke. Bright primary shades are always stimulating, so you can do a lot with vibrant color blocking. Soothe with a combination of blues, greens, and dark browns, or make sure each day starts off happy with shades of orange and yellow. Red is passionate and fiery, green is calming, purple is rich and intriguing, and white is a great way to find the center of things.
Your baby's personality will make a lot of difference in the finishing touches you put on the nursery, but there's much you can do beforehand. What do you think will stimulate your baby the most—music, bright colors, educational toys?