This wonderfully yellow and fun room is totally the room we wish we had growing up. Between the brightness of the yellow paint, the adorable and stylish toys (and pillows), and that huge chalkboard, this cute kid's room is a dream for children to live and play in. While it is very loud, the rest of the interior and décor quiets and balances the paint job very well.
While you maybe wouldn't initially think to pair these two shades together, the lighter pink that accompanies the yellow actually contrasts together suitably and looks really good. This could be the way of making the room more gender specific, being that yellow is more neutral, but regardless we like it.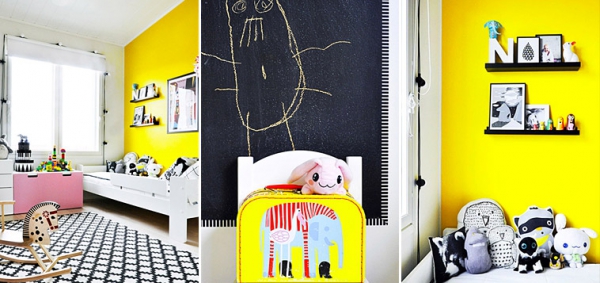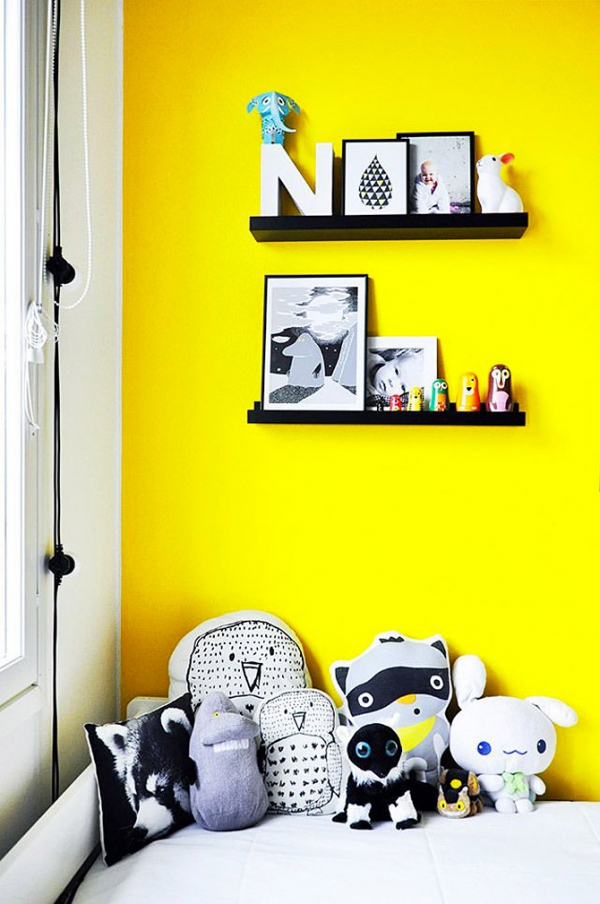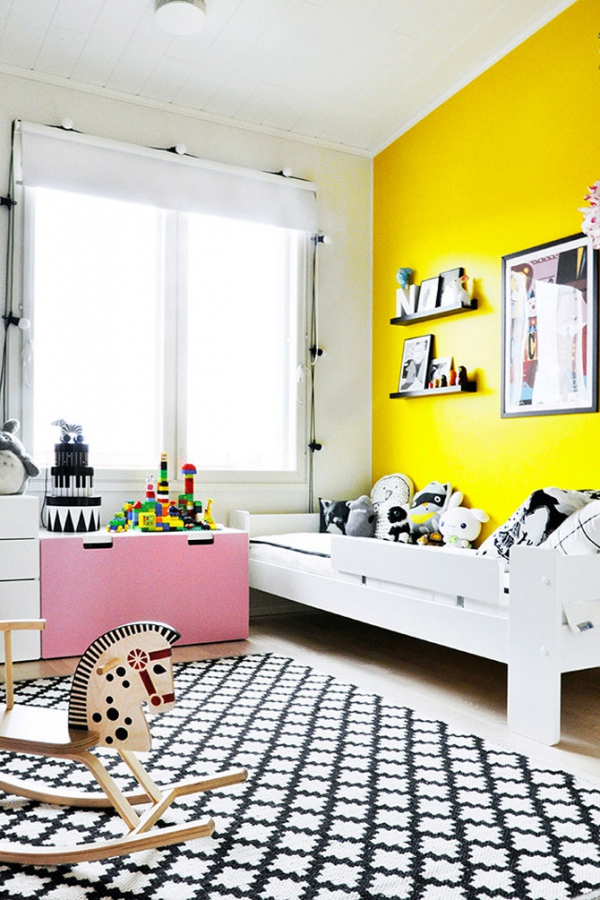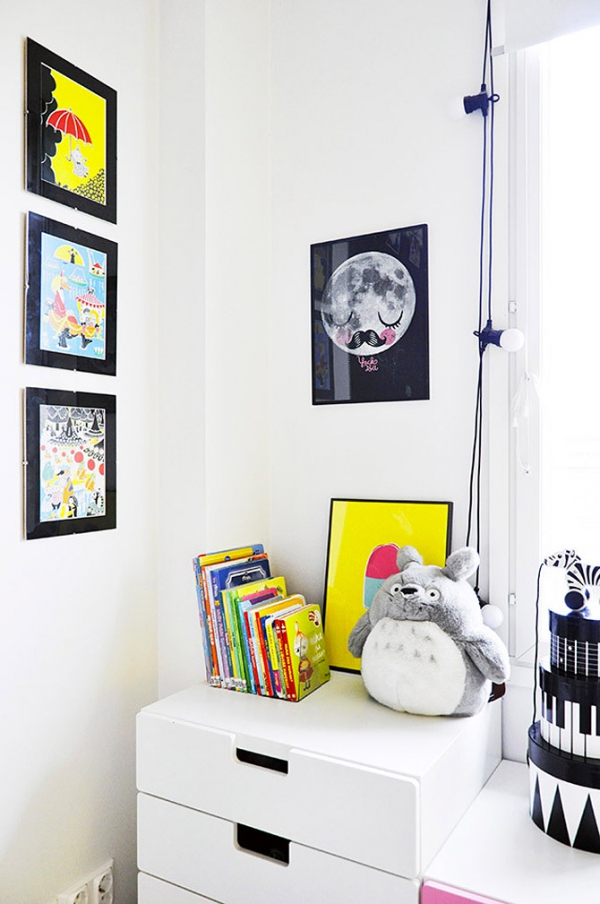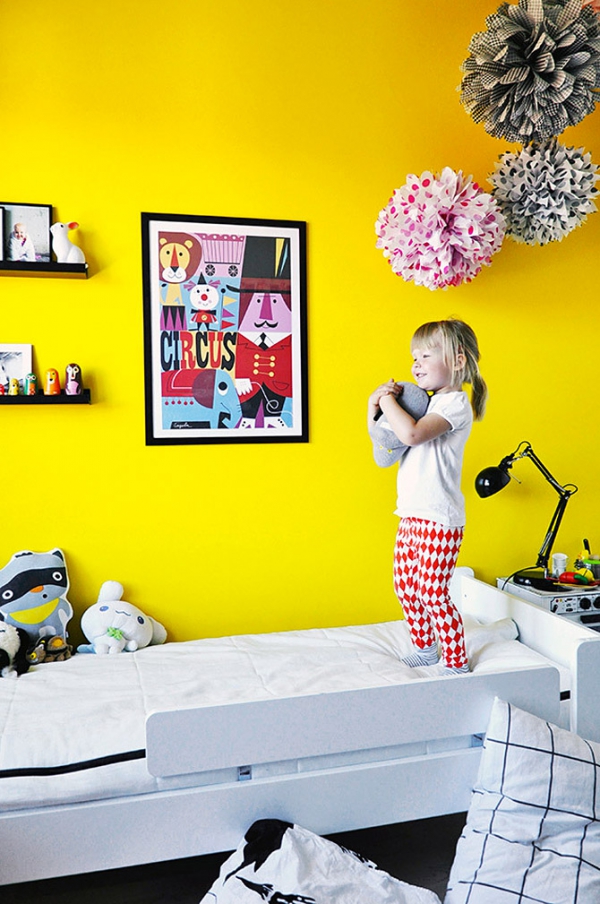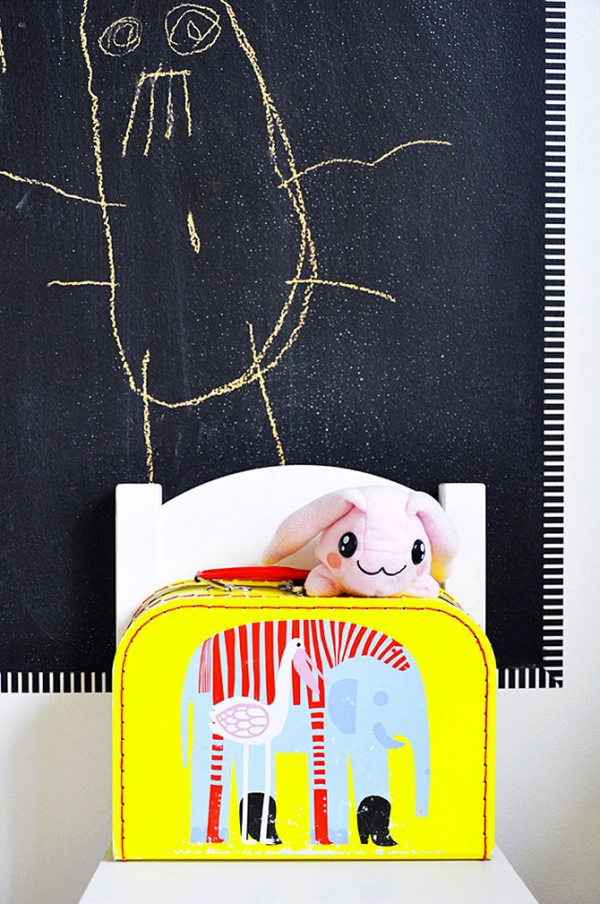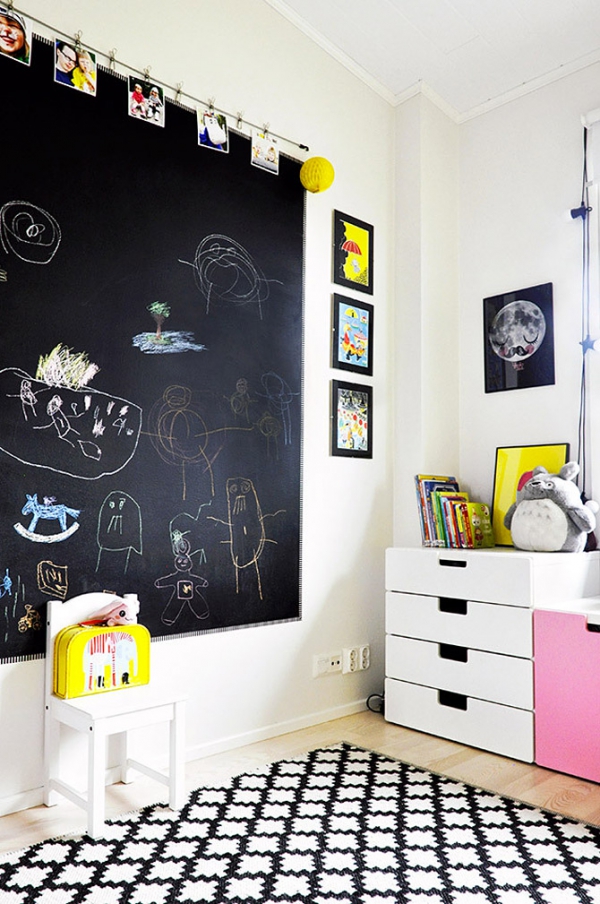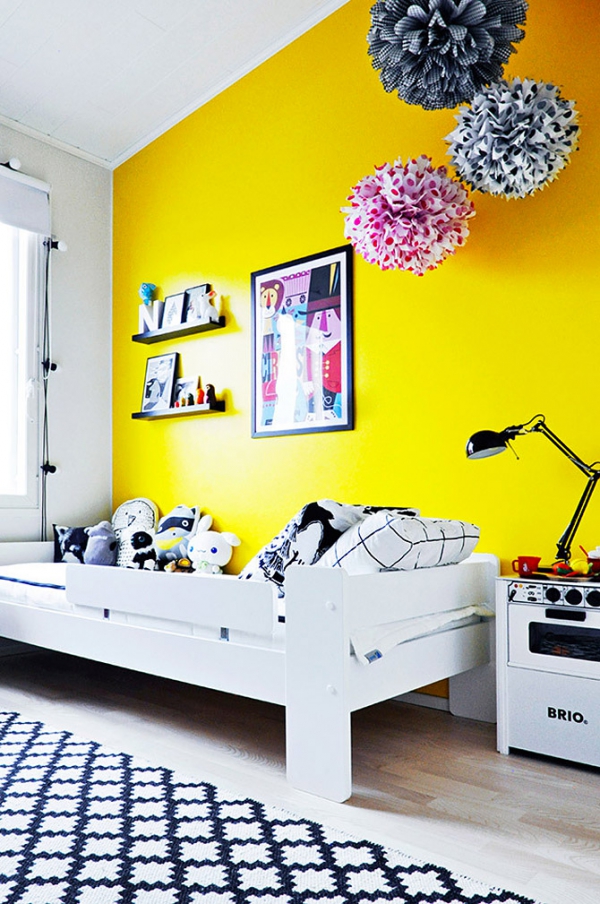 The rest of the décor is rather simple; the large abstract rug in the middle gives a nice eclectic element to the room while the pillows and toys on the bed seem to blend in well with the black and white introduced with the rug. The pom-poms that hang in the corner also go well with the contrasting colors in the room. And let's not forget that chalkboard– that's something we'd love to have in our homes now in fact!
More info about the room you can find on Life thru a lens.