Have you ever seen an entire underwater world within just a room? Have you perchance met a most rare surfer-bunny somewhere in your home? Or can you imagine a real-size Baywatch lifeguard cabin turned into a wardrobe? No? But why not! Especially if you happen to have a little son who's in love with adventures. Isn't however every boy?
If you've been wondering lately how to match your son's room design with his wild imagination, you may find inspiration from what we offer you here. Take a look at these unique and original ideas, and make your son`s private space super special!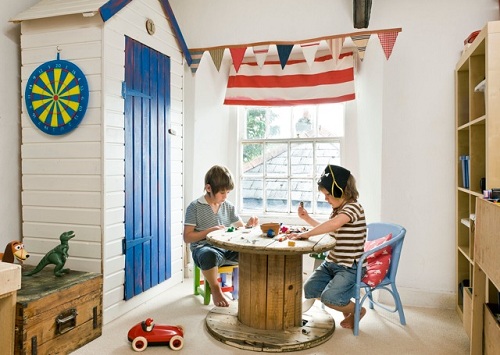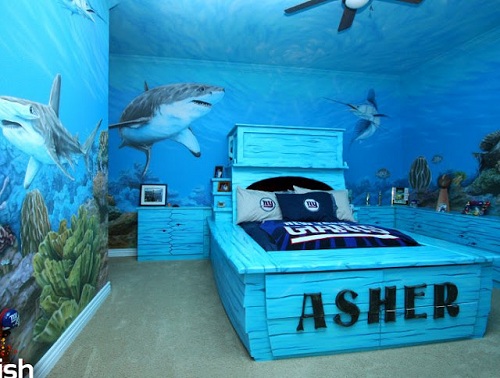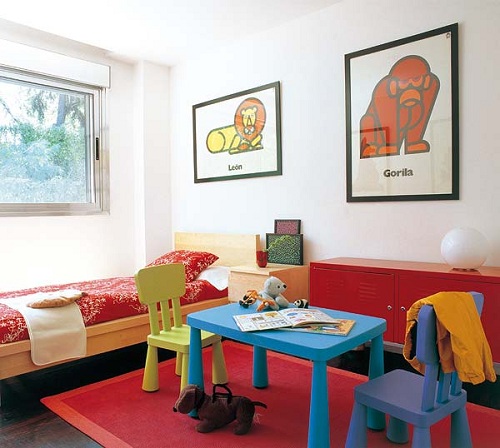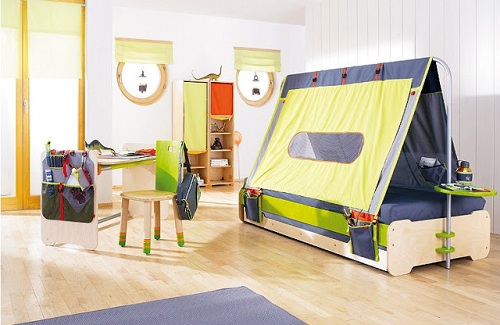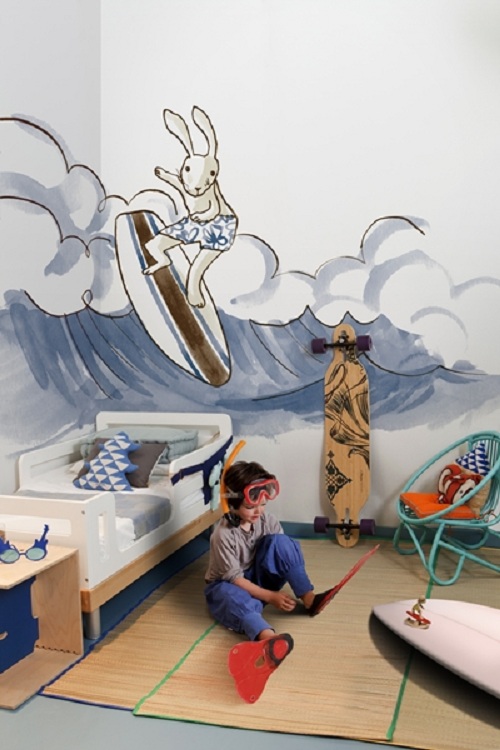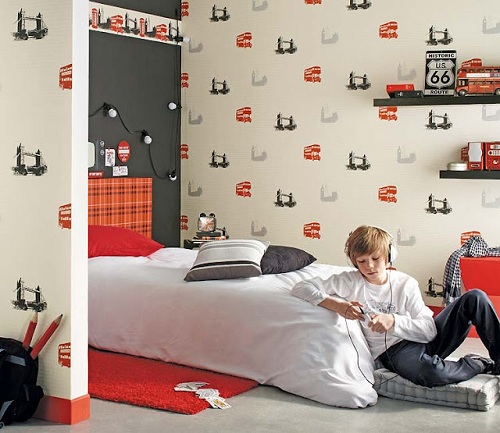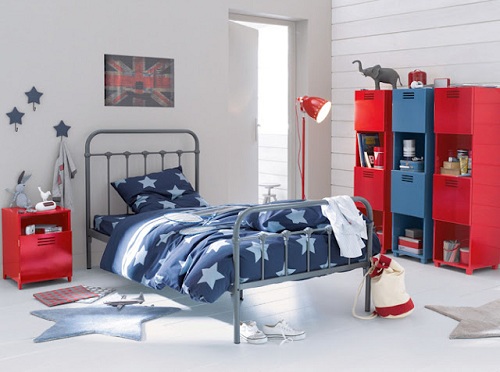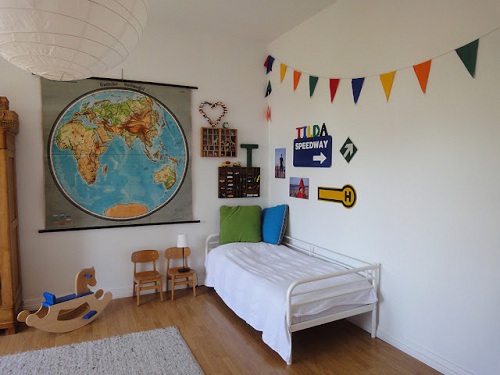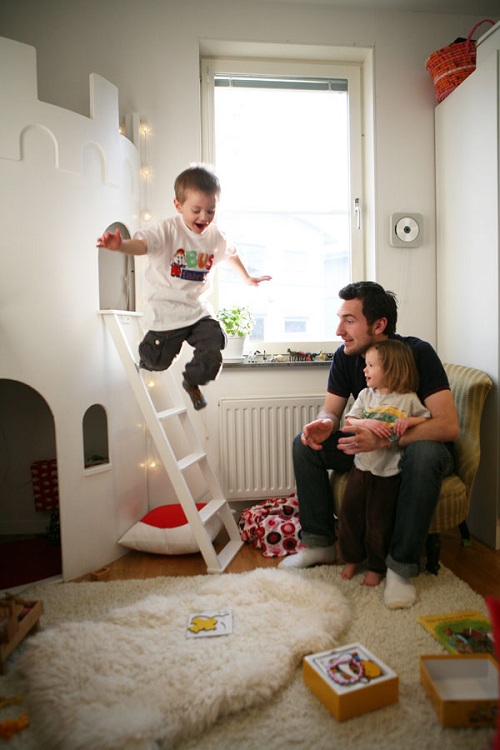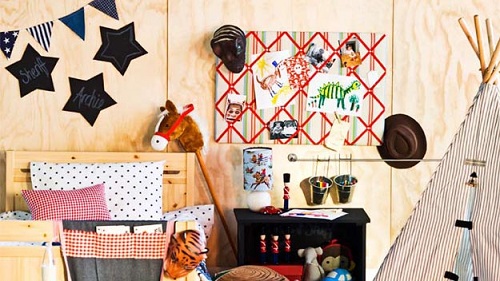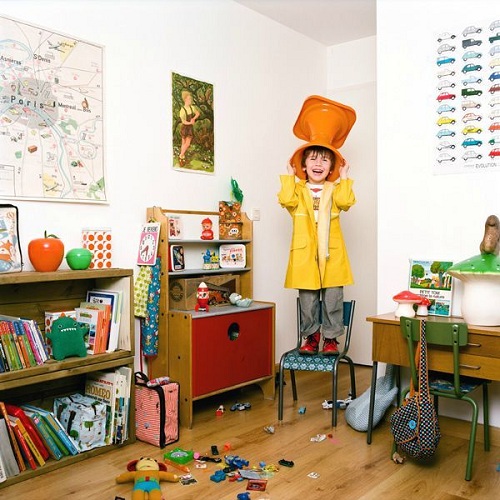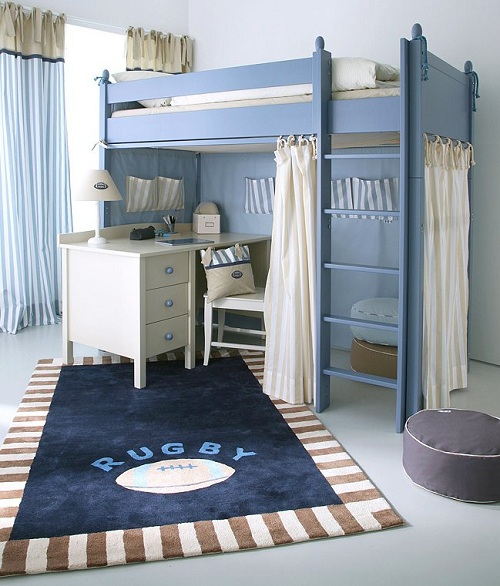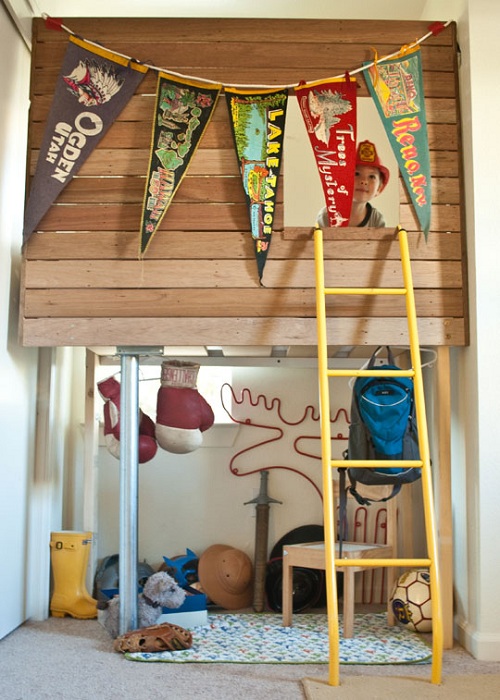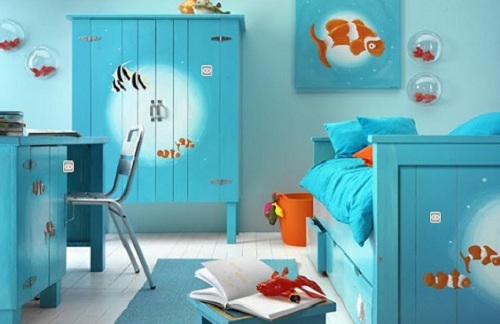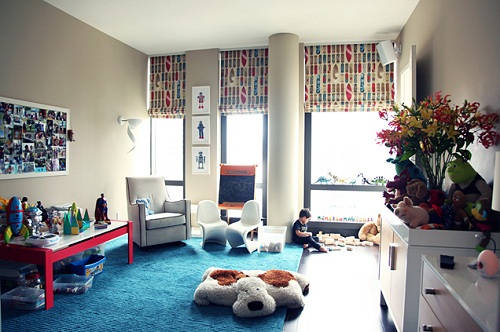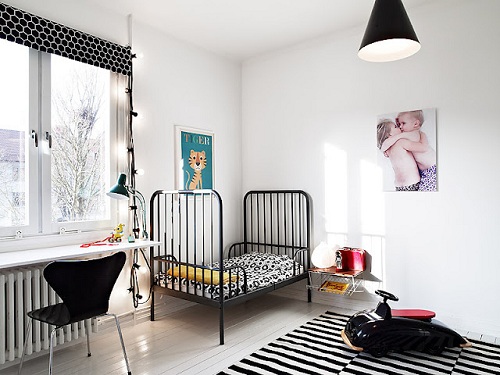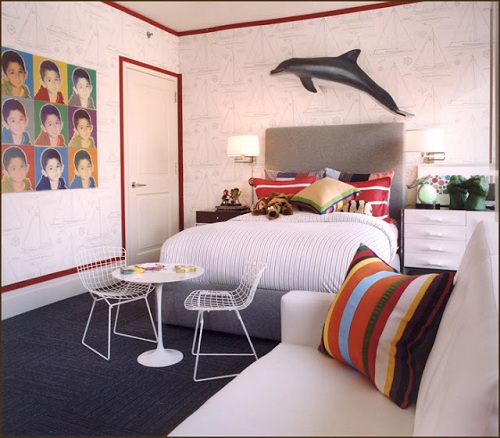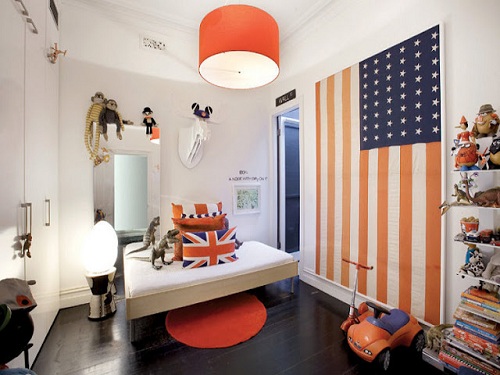 Found on: The Boo and the boy
These funky boys' rooms are created not only to be beautifully arranged and fun, but have also been made very practical by applying some interesting storage solutions.
We recommend you to use mainly bright colors to stimulate your boy's young mind. Better go for ergonomic furniture to provide enough space and storage for your kid's clothes and toys.
Don't forget to also check our baby boy nursery rooms ideas