Scaled to accommodate big ideas and ambitions, everything about this office design is innately sound and comes with a punch. Russian designer Denis Krasikov explores rich textures and solid forms in an organic material palette, bringing some serious weight to this vintage office design. A symphony in brick and wood, this private office space is laid out in clean, bold masculine strokes that celebrate history while presenting a crisp vision for the future.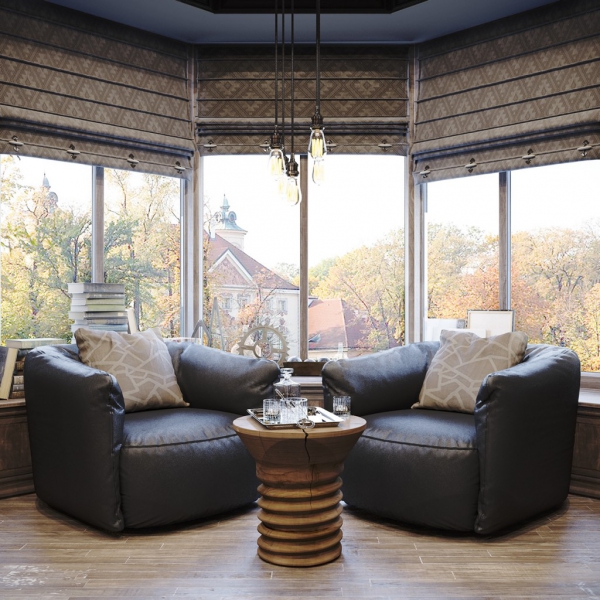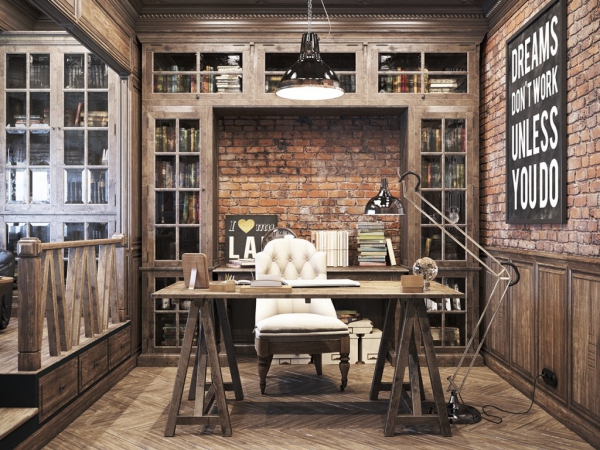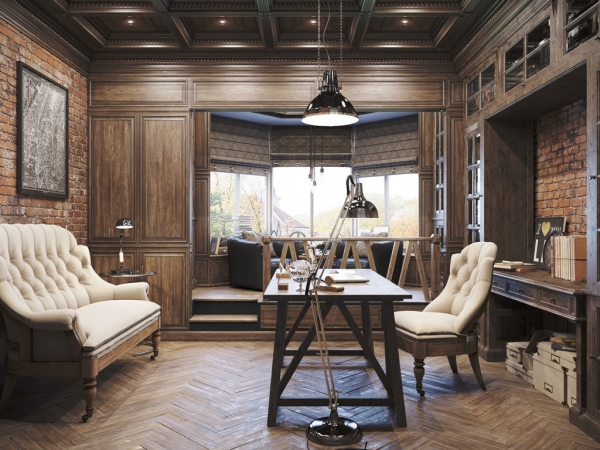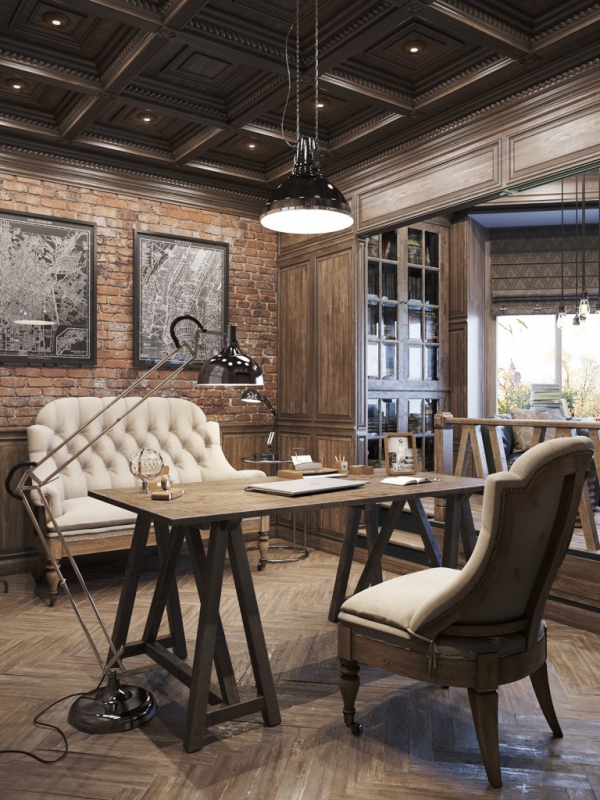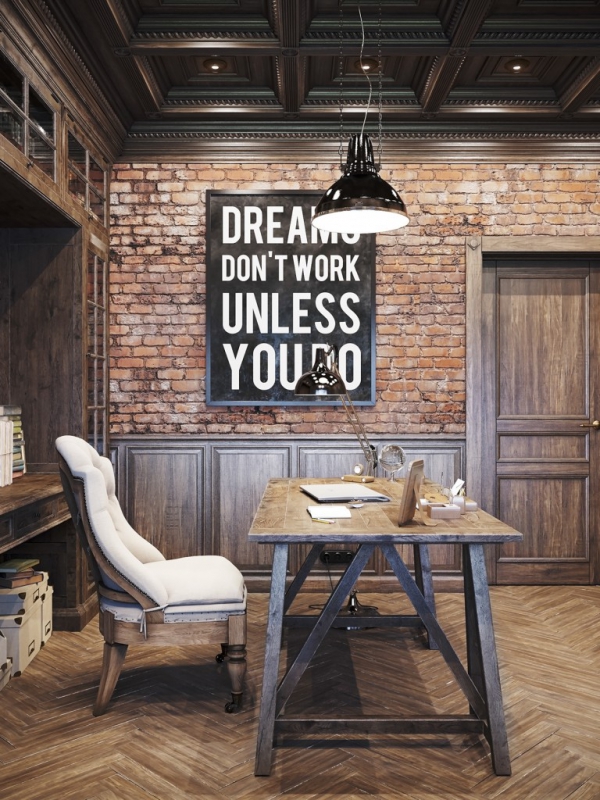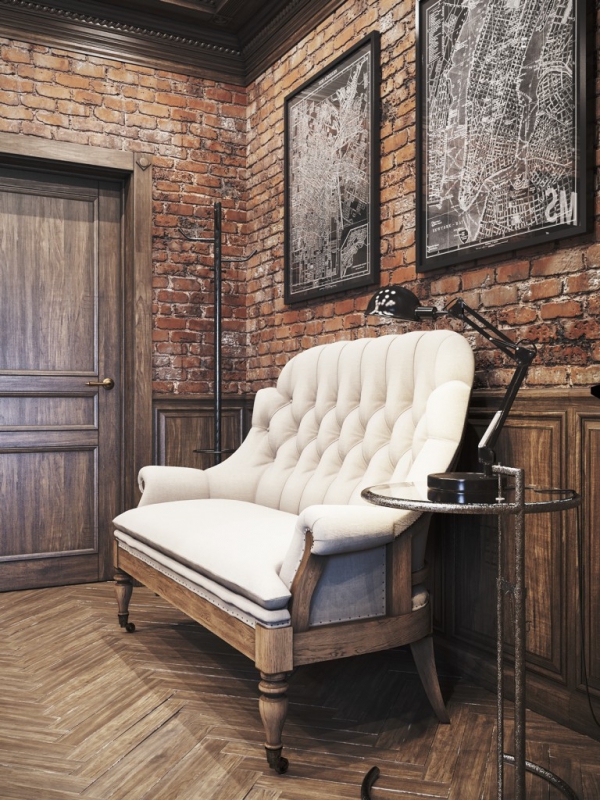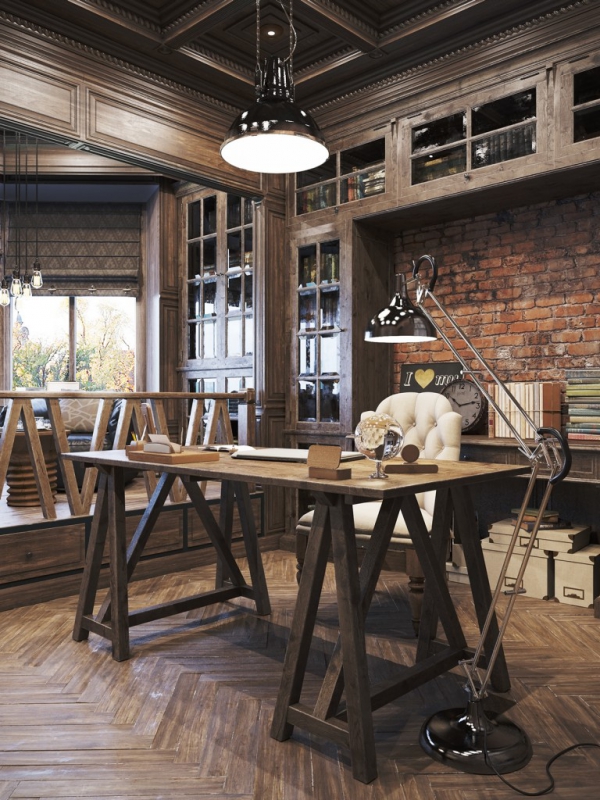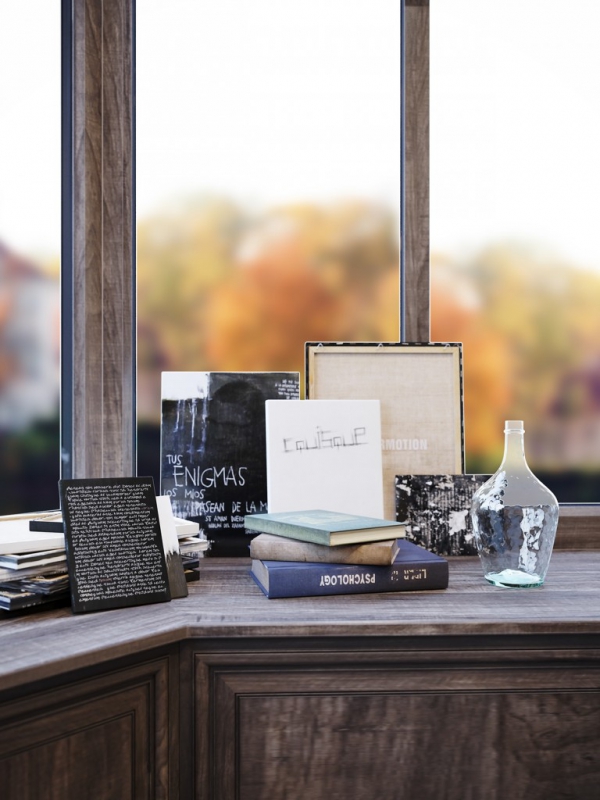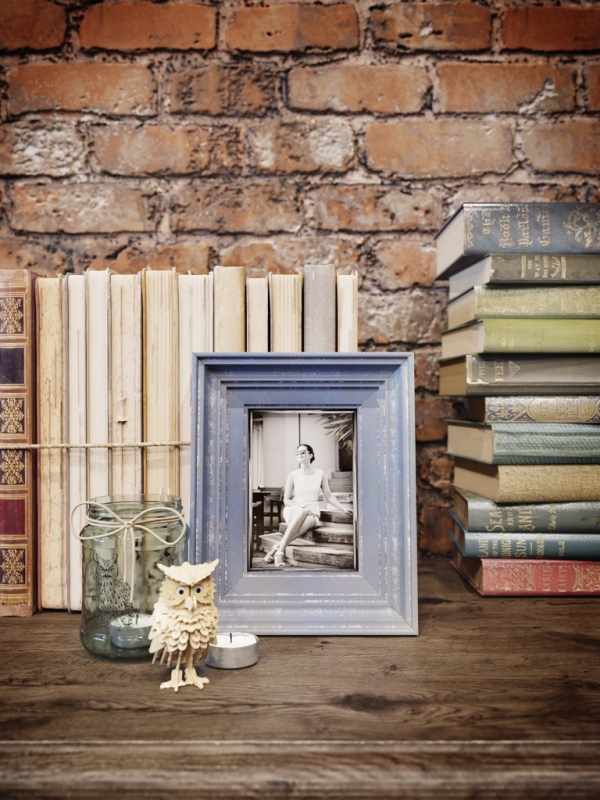 This vintage office design is utterly resplendent, offering a detailed aesthetic within its largely monochromatic interiors. Coffer ceilings, herringbone flooring, vintage furniture and a careful selection of other details in wood bring solidity to the space, adding character and opulence amid the exposed brick walls. The hints of modernity are carefully controlled within the overall scheme, articulated as silent silhouettes that function without creating any visual distractions.
Yet this design does not go overboard; generous bay windows flood the workspace with natural light, bringing out the finer points of its design and the themed selection of wall art. Further the upholstery brings a welcome softness to the design that creates a pause for comfort and relaxation. Balanced out by an intricate materiality, this workspace presents an assured dynamic that marries logic with creativity in the heart of a private residence.