The home office is becoming increasingly iconic and integral to our way of being, offering not just a space for inspiration, but also a three-dimensional platform for expression and individuality. The modern home office, in tandem with our evolving lifestyles, sensibilities and functional demands, has expanded to accommodate a vast plethora of aesthetic identities, ranging from contained traditionalism to unbridled eclecticism.
When setting up your modern home office, allow the space to convey not just your work and functional routine, but also your dreams, ambitions and intentions.
From the choice of materials to the rhythm of its textures, patterns and profiles, every aspect of design holds enormous potential to anchor and individuate the space. But no matter what the tone or temperament of your home office, a burst of natural sunshine is vital to your décor and design. The modern office, and its occupants, refuse to be holed in and therefore are best punctuated by generous openings and transparent interfaces.
For those blessed with space, try connecting your office to an outdoor balcony or spillover area for some outdoor respite; remember, the more in touch with the elements, the more inspiring your space. In fact, nature and its panoramic vistas could be deftly integrated into your design, translating into dynamic backgrounds that stimulate your workspace.
Here are some great modern home office design ideas to inspire you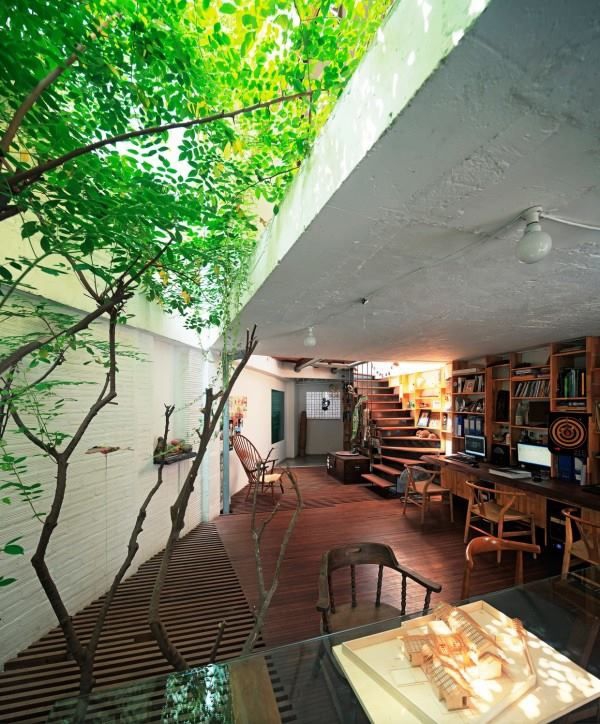 Design by Mr.Hiep Hoa Nguyen
---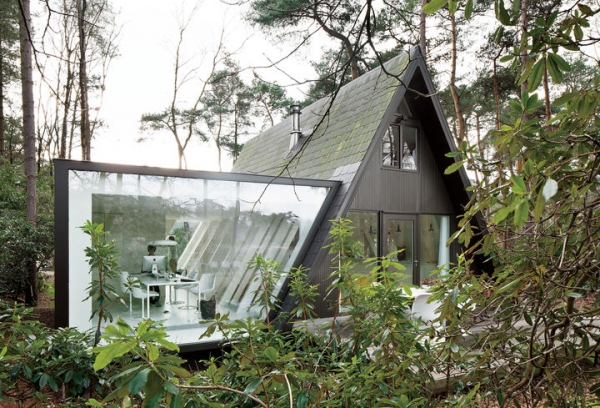 Design by dmvA Architecten
---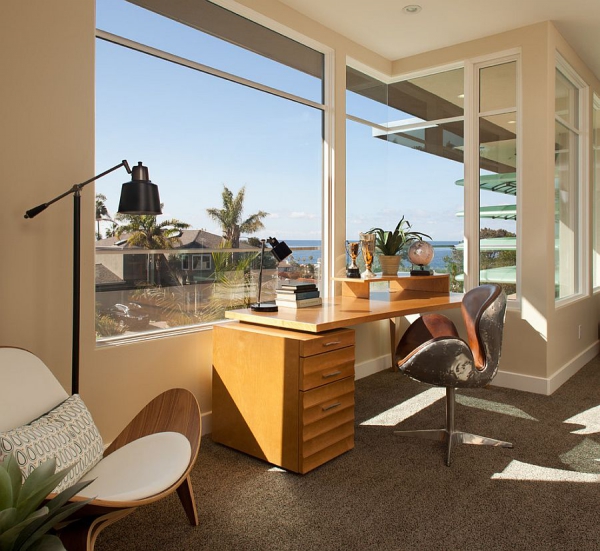 Design by Sanctuary Architects
---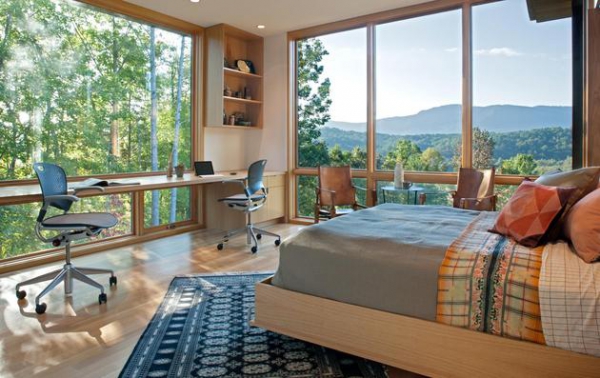 Design by Carlton Architecture
---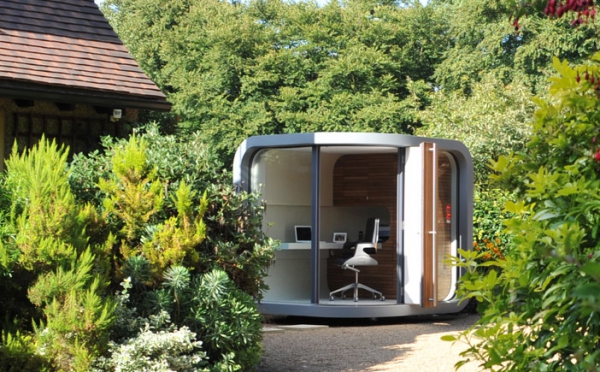 Design by Office POD
---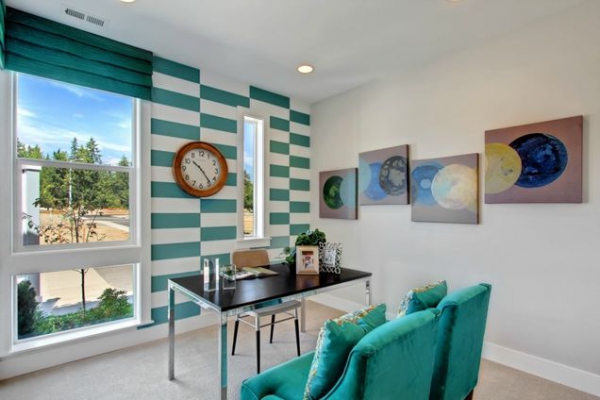 Design by Quadrant Homes
---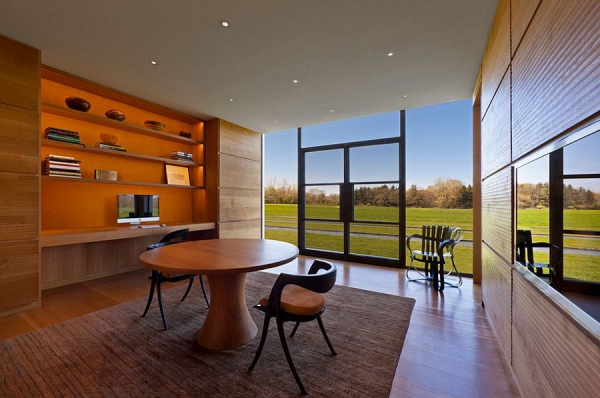 Design by Vinci | Hamp Architects
---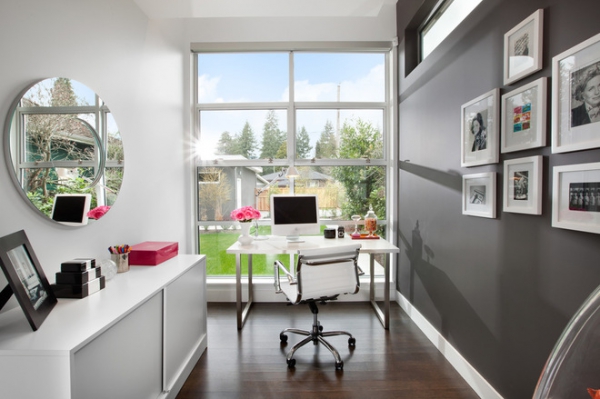 Design by Meister Construction
---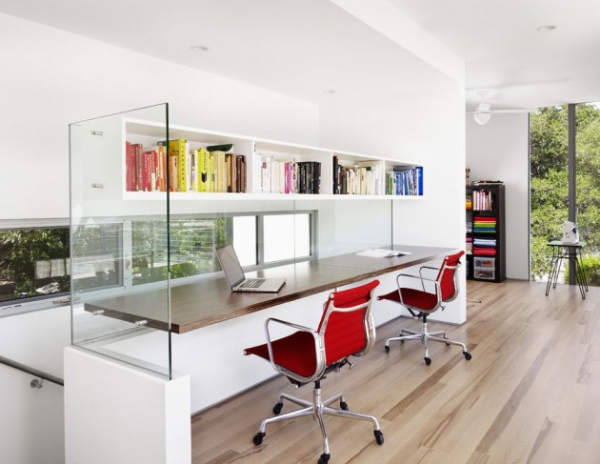 Design by Baldridge Architects
---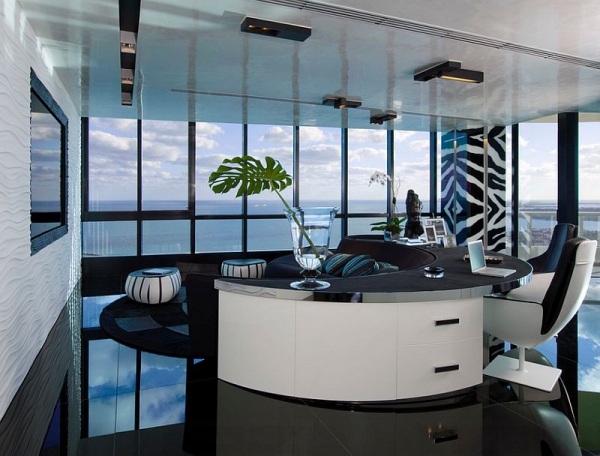 Design by Nieto design
---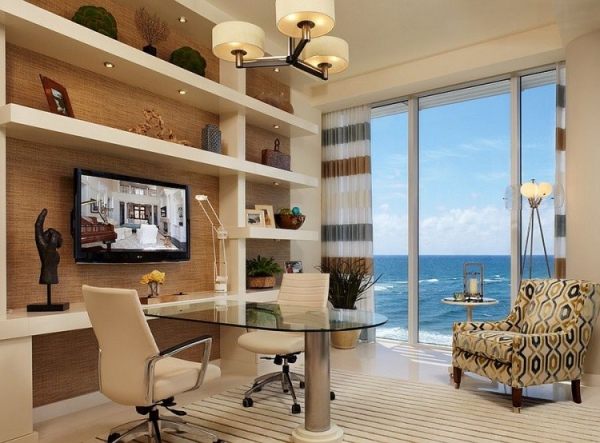 Design by The Decorators Unlimited