The options are limitless when it comes to garden pathway ideas. Stone, brick, rock, and even bottle caps, are just some of the fantastic materials available. You can create designs with these materials, use them in their raw form or refined form, space them out or nestle them together to make your garden unique.
Garden pathway ideas can be used to accentuate, complement, and/or add a bit of fun to your outdoor space.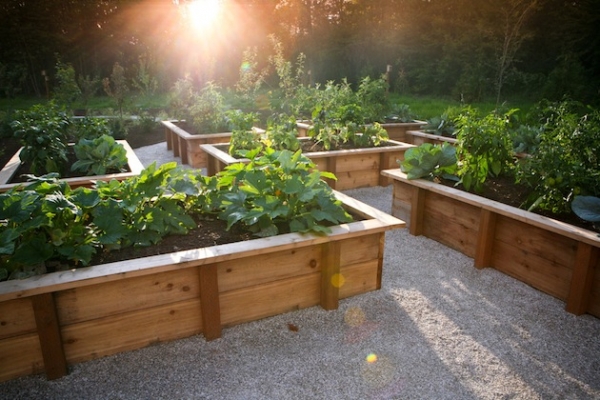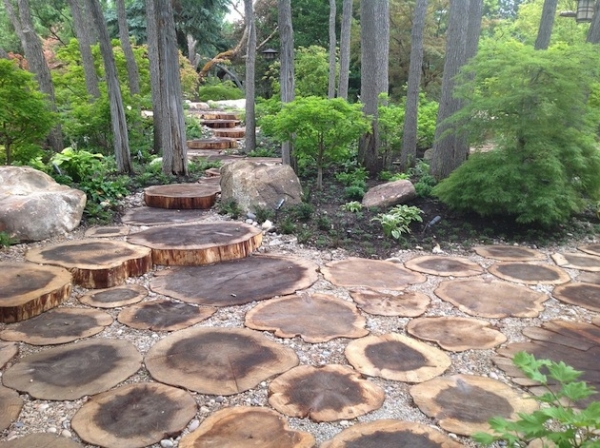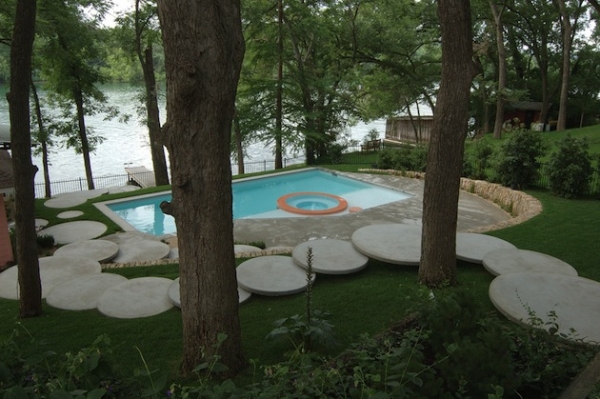 Stone, rock, and concrete are fantastic choices for your garden pathway. Stone can be luxurious or earthy, and it comes in a multitude of shades and colors. Rock can add texture, and also comes in various shapes and sizes. Concrete, can be used in its raw form, maintaining its original form and texture, or you can use a grinder to make it smooth. Intricate detail can also be carved into the stone and concrete, adding an elegant touch. A mosaic can be created with the rock, adding detail and interest to your pathway.
Another great material for a garden pathway is wood. It can be used in its natural form, or stained to complement your outside decor. Thinly sliced tree trunks look amazing as a garden pathway. The complex design of the inside of the tree trunk and the connection to nature, provide a unique and cohesive outdoor experience.
Brick adds a wonderful splendor to garden pathways. Whether they are symmetrical, or spread out to create a design, a garden pathway composed of brick suggests luxury.
And if you want to create a fun and playful garden pathway, then definitely try using bottle caps. This creative and convivial idea has the potential to brighten up any garden.
All of these materials can be placed close together to form the walkway, or spread apart, allowing the earth to peek through. Close together creates a unified and sleek appearance, while spreading the materials apart, creates interest and adds playfulness.
A fantastic way to make your garden pathway stand out, is to take a couple of these garden pathway ideas and combine them. The mixture of different textures, designs, and details will add an intriguing appeal to your garden.
Whether stone, clay, or plastic these garden pathway ideas will enhance your outdoor space and have it shining in no time.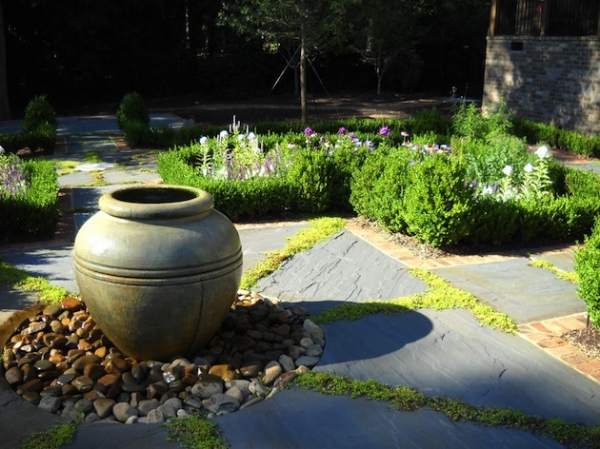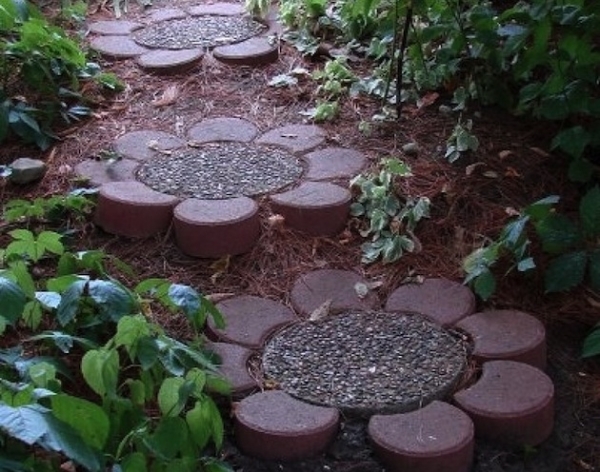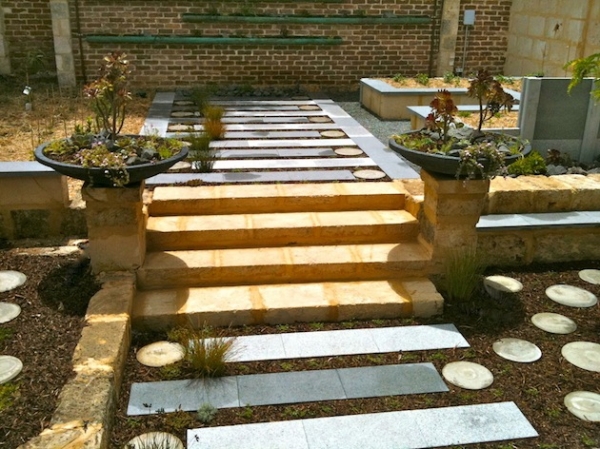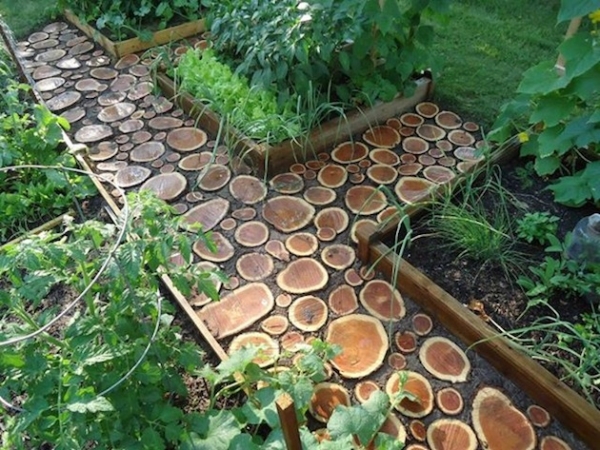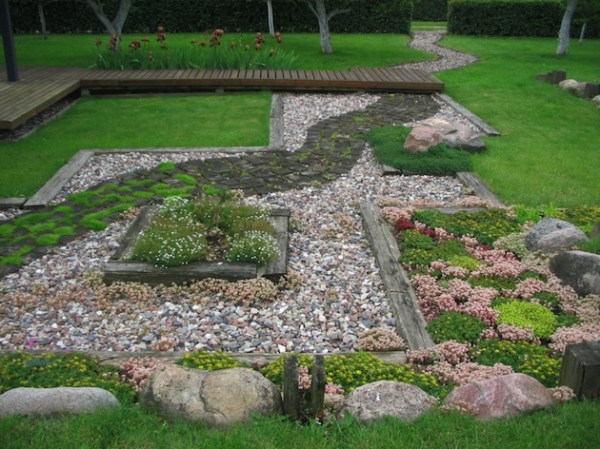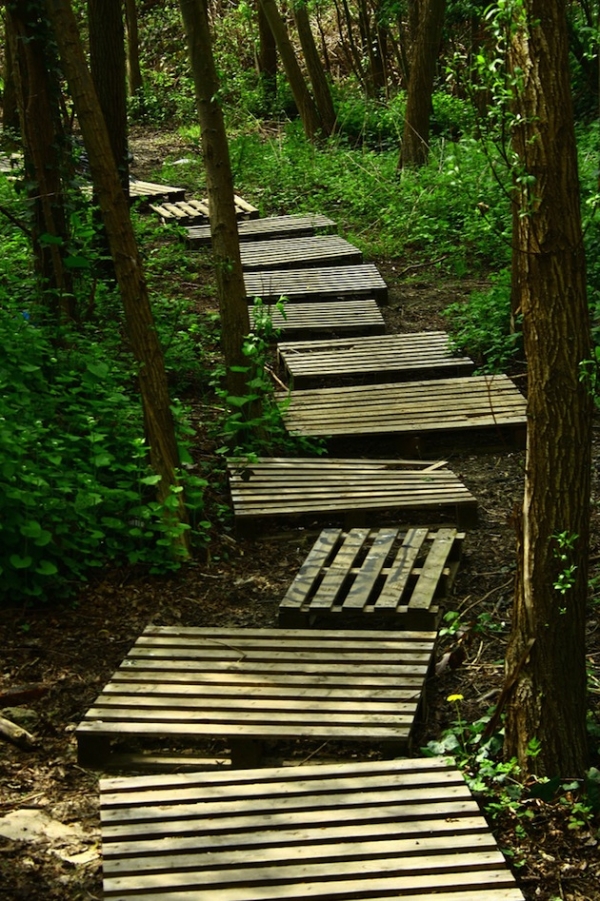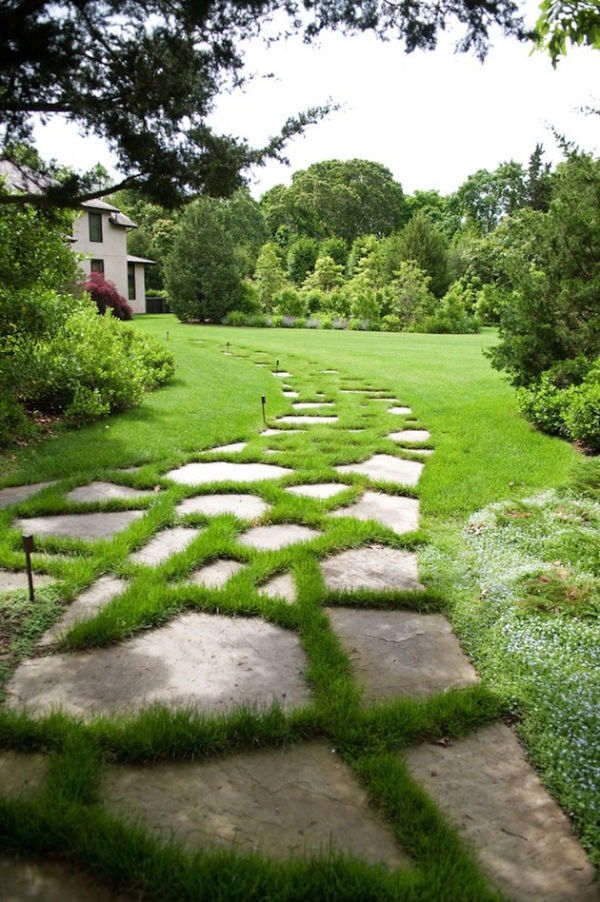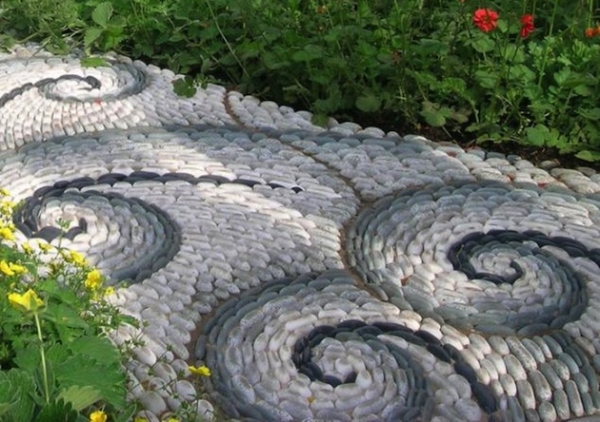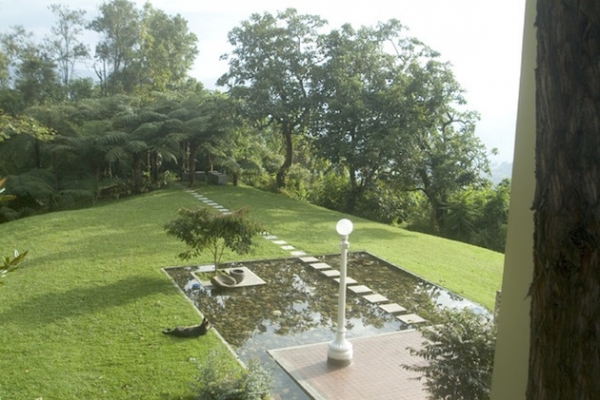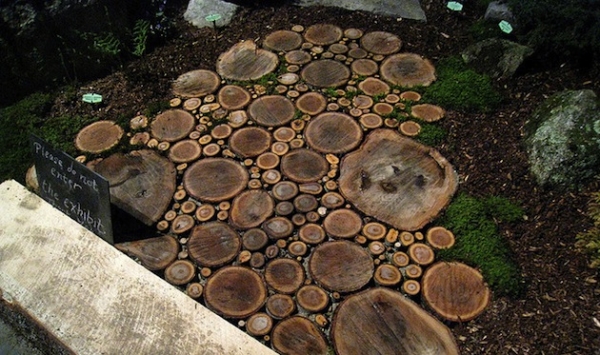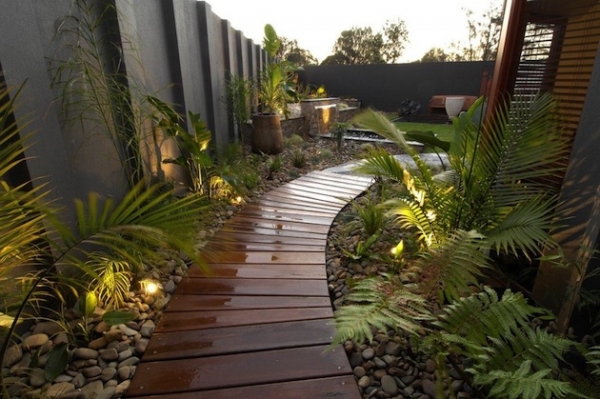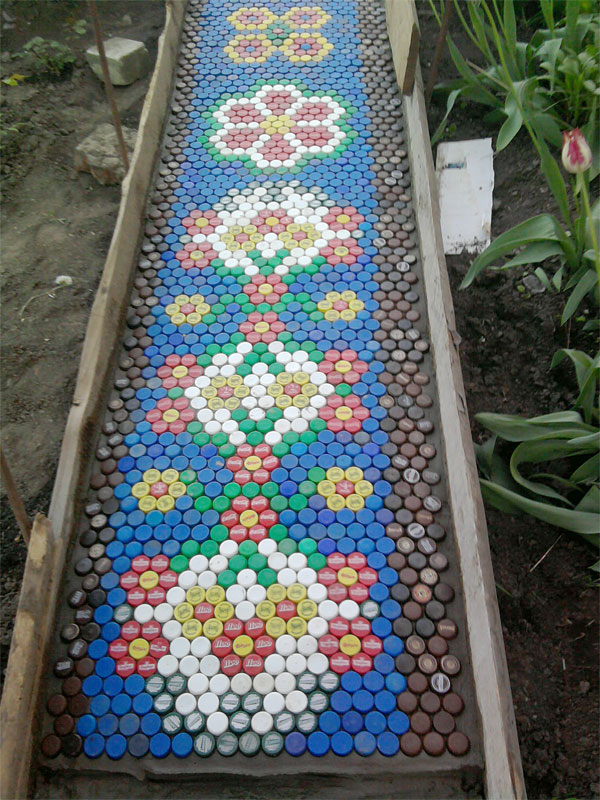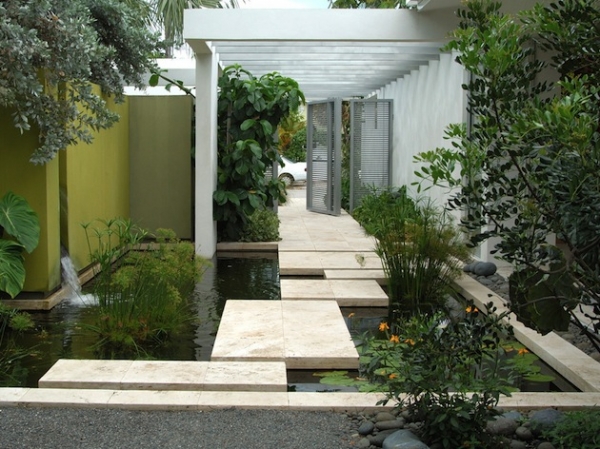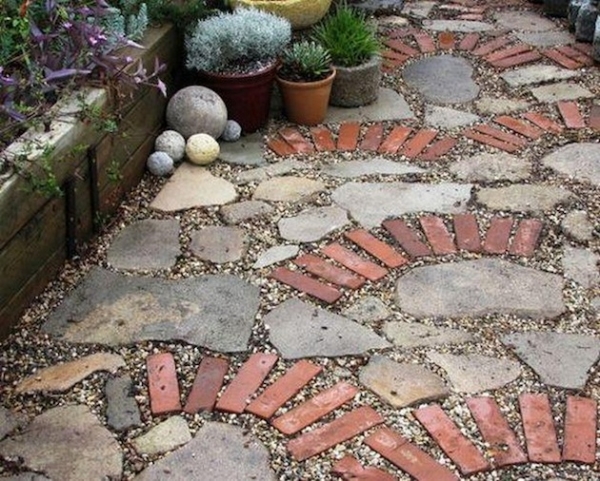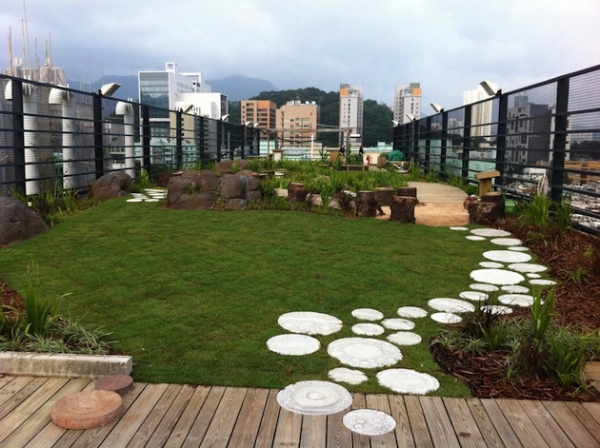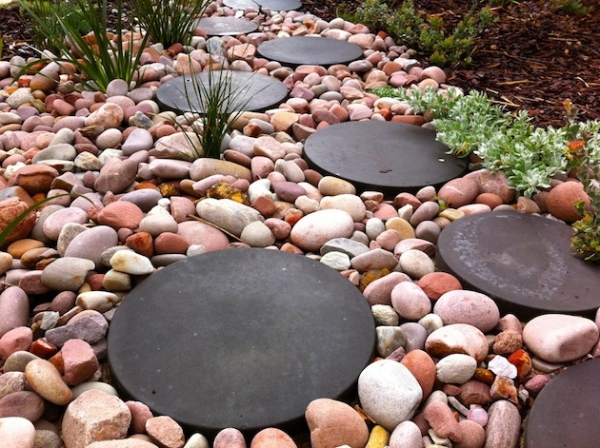 Images found on: Pinterest