Limited space can be transformed into a harmonious, wholesome unit when you explore the versatility and dynamics of the ultimate neutral – white apartment design. White interiors contribute to the personality of any apartment transforming it into a well balanced space. Any limited space interior design can be converted into a serene, minimalist décor by using white, or light colors and simplicity.
The apartment space of barely 43 square meters has been visually expanded by simply using all-white interior, cutting down on clutter and liberally using well organized storage. By combining two premises – the dinning room and the kitchen, using a backdrop of white interior, the apartment looks cool, airy and spacious.
Almost bare counter tops, white lacquered cabinets and use of straight angles and clean lines and with just the required amount of furniture, transforms the limited space of this apartment into a calm and harmonious environment, creating an overall inviting ambience.
The bedroom is simple yet elegant and seems as a continuation of the dining room and kitchen rather than a disjointed whole. It, too, follows the main theme of the apartment, applying again white interior design, soothing and appealing to the eye.
The white interior design is used here in perfect proportion contributing to the symphony of the entire limited space. The use of white furniture items creates an inviting set up and at the same time provides the illusion of spaciousness.
Use of white light is used liberally throughout, thereby enhancing the décor of the entire flat into a clean and calm space. Limited spaces in the city require rethinking of the entire architecture in order to best utilize the space. The use of white interiors reconfigures any cramped unit space into an elaborate apartment design.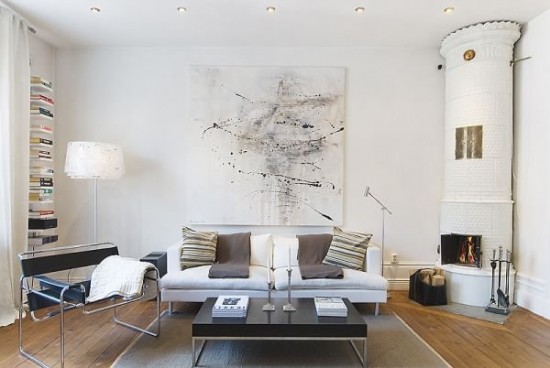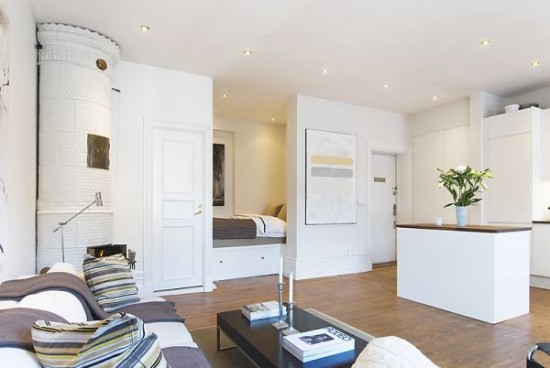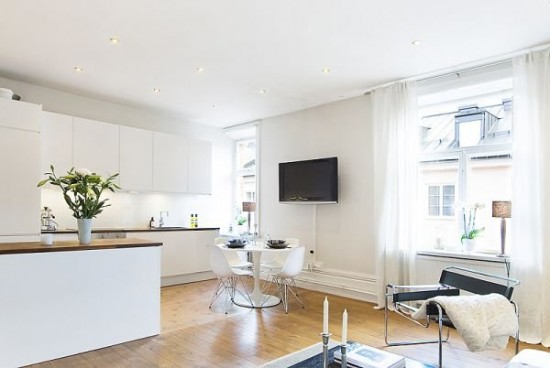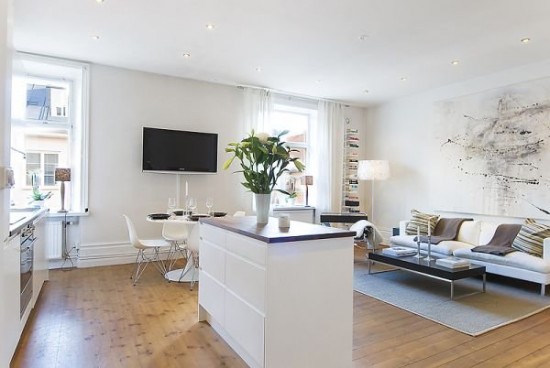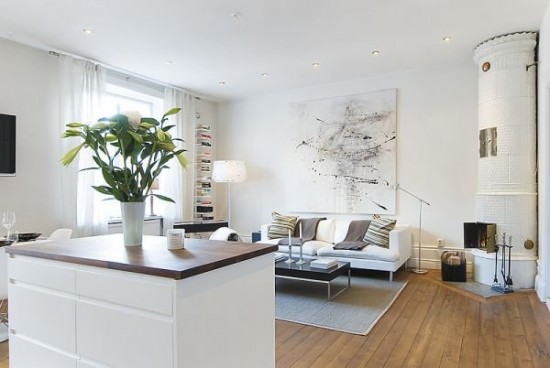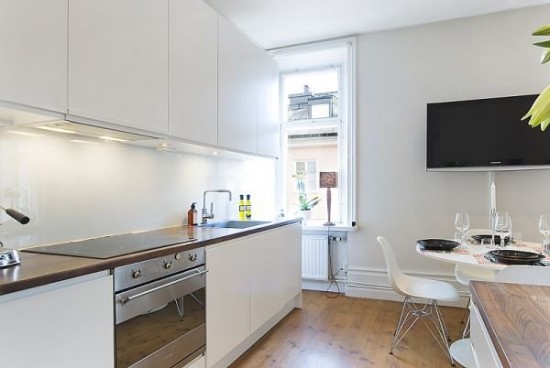 Images found on Homedit