We just finished looking through (drooling over) the new creations of Hans Blomquist, and we just had to share them with you, not only because the designs are absolutely gorgeous, but also because he has some phenomenal interior design ideas.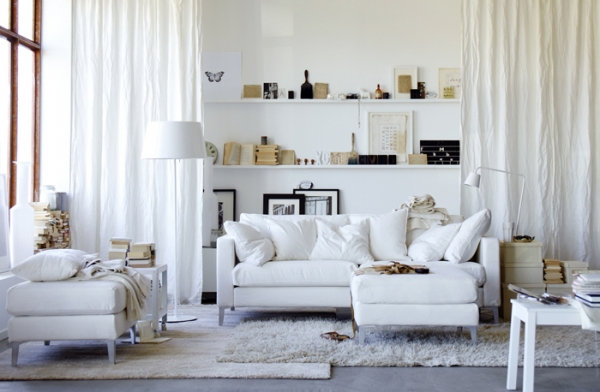 We love the shelving placed behind the long white curtains, allowing it to be hidden at will. The differently textured rugs look wonderful together, and the stacked books and boxes are fantastic. We adore the haphazard feel of this space. Things are not perfectly placed and the lamp sits on a stack of boxes: just perfect.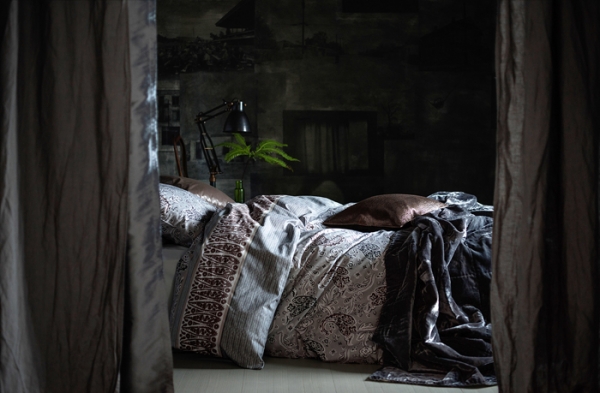 We don't see this very often, and in terms of interior design ideas, it's easily accomplished, and it packs a lot of punch. Rich colors, textures, and fabrics, add immediate interest and oomph to any home décor. We love the lively green in this space, it's a beautiful touch, and it elevates the design.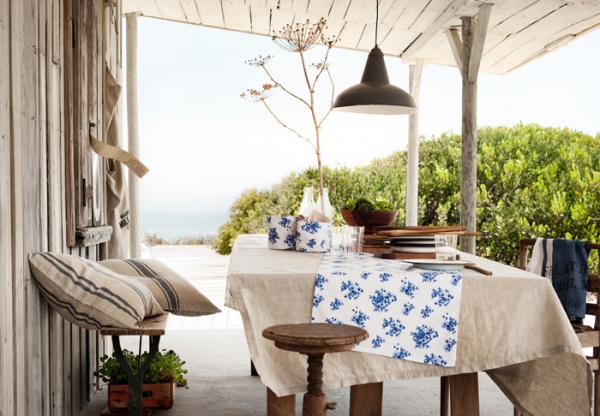 This space is full of neutrals, and it's highlighted with blue and white. The combination of the neutral colors and the surrounding nature reminds us of a desert surrounded by an oasis.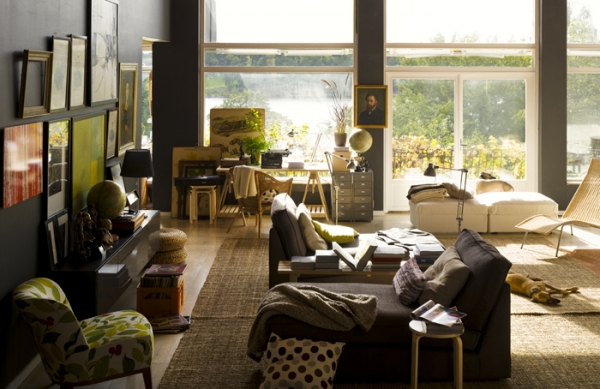 This room is out of this world. The arrangement of the furniture is wonderfully unexpected, and the collections of art on the wall, and the floor, are spontaneous and stunning. The dark walls add mystery and intrigue, and the large windows and cream furniture, add wonderful light. And of course, we love the dog.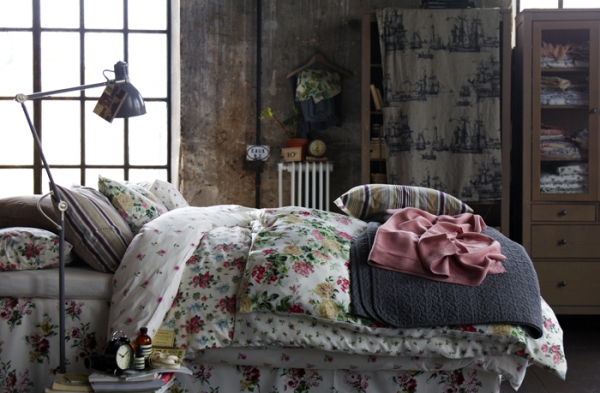 The combination of delicate floral patterns and rugged industrial architecture is magnificent. This is a fabulous idea if you live in a loft, and if you don't, it might even work for the décor in your home.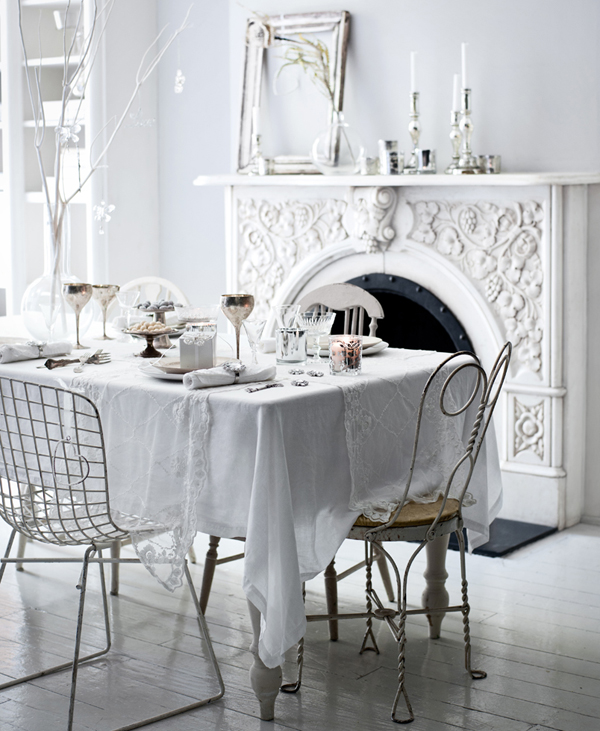 This white room is absolutely gorgeous. We love the detailed fireplace, the differently designed chairs, and the stunning white tree branch.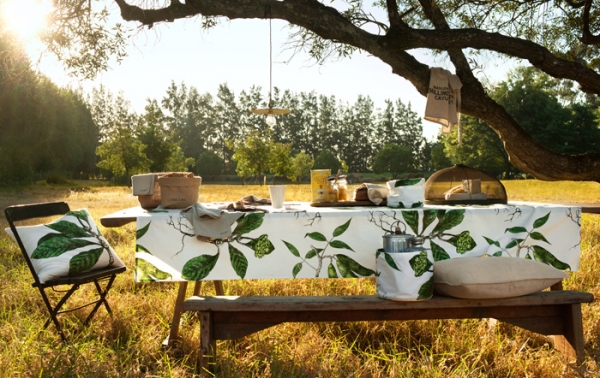 The big and bold pattern in this outdoor space is striking, and it fits in nicely with the outdoor landscape. The combination of yellow and green is superb.
Simply outstanding interior design ideas.