Let's take a trip down memory lane. As a child, you probably had a grandmother or that one aunt whose house was known for having the most peculiar things in it. Things that you may have thought didn't belong in the grand scheme of the rooms you loved running in and out of. You can probably remember being completely fascinated by these items and sparking your imagination of all the ways they could have attained it. Revving up your imagination even more, you thought up creative reasons for why they even have it in the first place.
As you grew older, there were still things that ignited your curiosity about your loved ones' sense of style, but you grew accustomed to the fact that those peculiar things in their homes were apart of them in some way and always made for a good story. I'm certain that the captivating pieces you saw in their décor were that of different antiques. Funny how being an adult completely changes your perspective, huh? Antiques have an uncanny way of bringing warmth into a place unlike any other décor items can. Like a fine wine, they are aged to perfection with great taste. And the best thing about them is that they are truly one-of-a-kind.
If you're looking for reasons on why you should incorporate antiques into your home and how to do so, then you've come to the right place! Let's hop back into our time machine, shall we?
They Know How To Spice Things Up
It's okay to be honest. If you're reading this, you're probably not a huge ultramodern fan. In today's world of design and décor, the contemporary style is more preferred as it represents further advancement of creativity in our society as a whole. We want more open spaces, more shapes and more dimensions. However, at times it may seem as if the contemporary style doesn't always leave an impression that will help you enjoy actually using the room without feeling guilty. Adding antiques to your décor will greatly help with breaking up some of the monotony by adding unique textures and designs.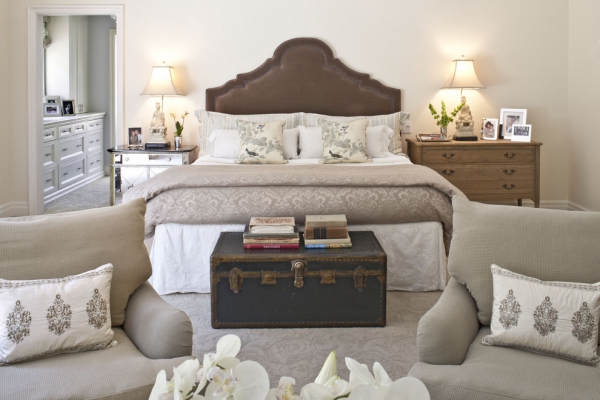 image via Homedit
Chests & Trunks
Adding an aged chest to your hallway or living room could not only invoke intrigue but could also be used as a coffee table or hidden storage in plain sight. An antique trunk at the foot of your bed could serve as a focal point and also a place for a brief sit while changing your clothes.
Library Upgrades: Bookcases
Being a book worm never got more stylish. Choosing to include an antique bookcase to your existing home library would definitely give it more of an authentic feel as you seek out your books of choice.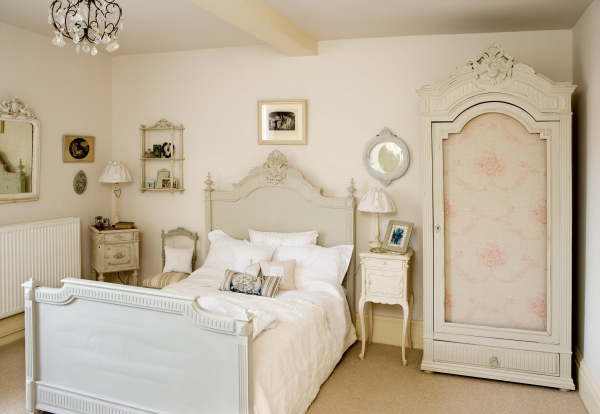 image via Home Ideas Finder
Side Tables, Nightly Delights
In your bedroom, your side tables prove to be vital pieces of furniture, as they conveniently hold all of your valuables day in and day out. Create some interesting detail to go with your bedroom décor by choosing antique side tables that make a bold statement. If your bed is on the higher side, you could create great symmetry by incorporating higher tables.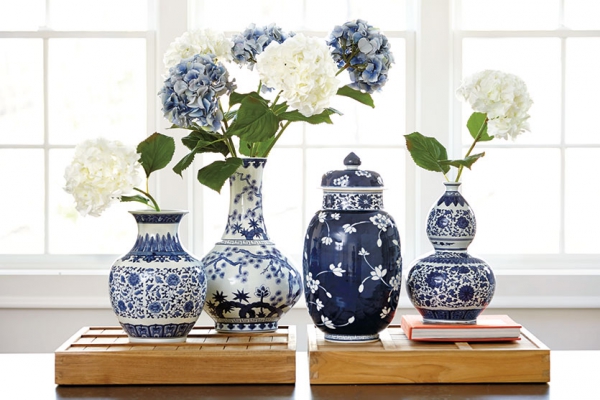 image via How to Decorate
Vases & Porcelain Sets
This is where the fun of using antiques in your home gets even more exciting. There are a myriad of different antique vases to choose from and you don't have to match them either! Porcelain sets take it up a notch by creating an atmosphere of sophistication. Try adding vases next to your standard ones for great contrast.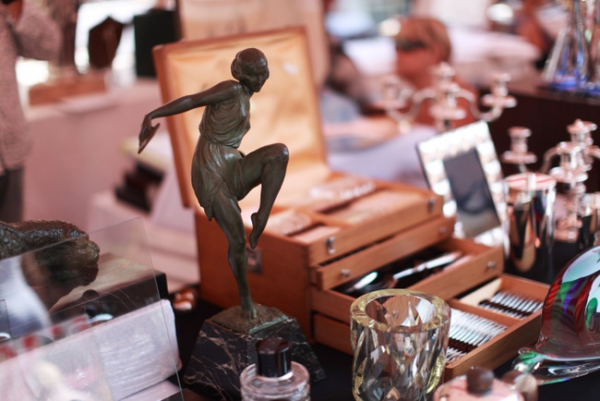 image via Rent Café Blog
Knickity Knacks
This may be the part where you found the antiques in your loved one's home to be quite intriguing. To add more life and movement to your rooms, adding antique figurines and mini-statues here and there would help create a fun story to follow as your guests ventured around your rooms. During the holiday season, encourage some mystery by changing the location of your mini-statues. That will really get them going!
As you can see, there are a lot of ways you can add antique features into your décor. Maybe they were on to something after all! Looking for true duplicates of antiques will always be a dead-end, so when you find that rare piece in your travels, hold on to it for dear life!