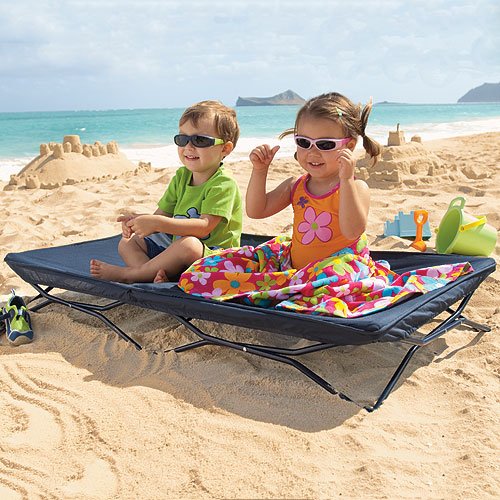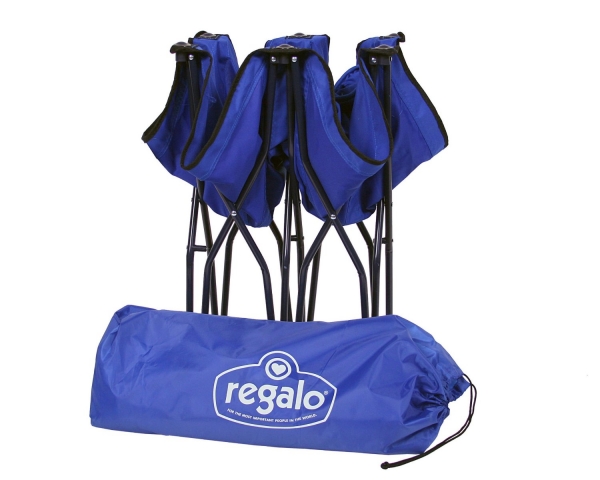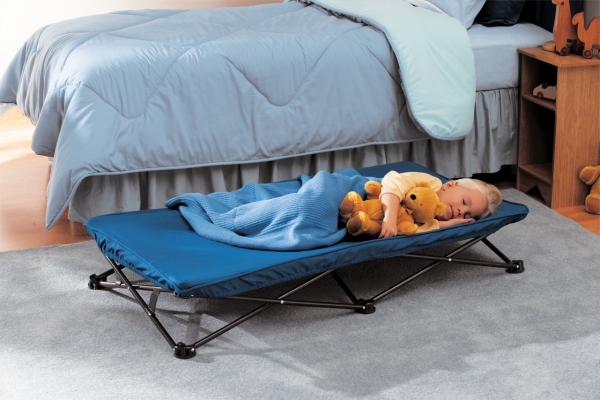 This foldable toddler bed is put together perfectly for fast use anywhere. It folds up umbrella style.
The clearance space from the floor is only seven inches. It gets the small children off the floor, but not too high to protect them from hard falls.
The construction is made of steel framing and very strong canvas material that is washable with soapy water. The fitted sheet can go in a washing machine for cleaning.
Take the foldable toddler bed anywhere with you for your small child. It works great in hotels, beaches and overnight stays at someone's house when visiting. There will be no more worries about having enough bed space or a place to put the child for a nap.
It comes with a fabric carry case and a washable fitted sheet.
Check price and availability on Amazon.com