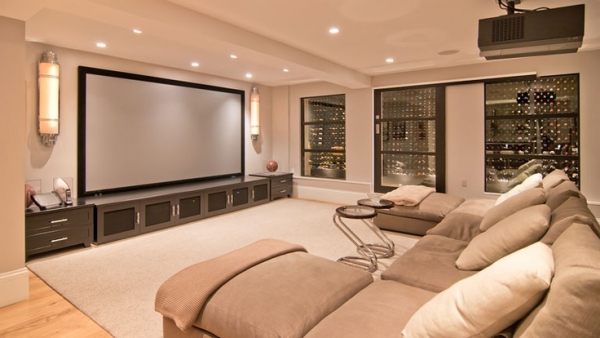 Bring home the joy of the cinema, and all the reverie that comes with it, with one of these incredible home cinema rooms. Whether in the attic, basement or your front living area, home cinema rooms promise a cutting edge visual and audio experience as well as plenty of adrenalin and emotion. To create your dream home theater at a fraction of the cost, all you need is imagination!
When creating home cinema rooms, you may go as elaborate, minimal or cozy as you would like. The emphasis when designing these spaces is on the ability to modulate lighting and sound quality. It all centers around your home theater system, yes, but a home cinema is so much more than this. Your furniture and decor, its arrangement and finish all play a vital role in creating that perfect cinema experience.
The wooden beams in your attic, for example, are best dressed up to minimize undue reverberation; sound absorbing panels don't just accentuate the audio experience, they also create a lovely textured aesthetic that boosts your interiors. Pile in those plush cushions and couches for comfortable viewing and plenty of acoustic dampening; a little innovation and you can create theater style, stepped-up seating with the simplest of materials. We particularly love the pull down screen to transform your front room into a stylish home cinema.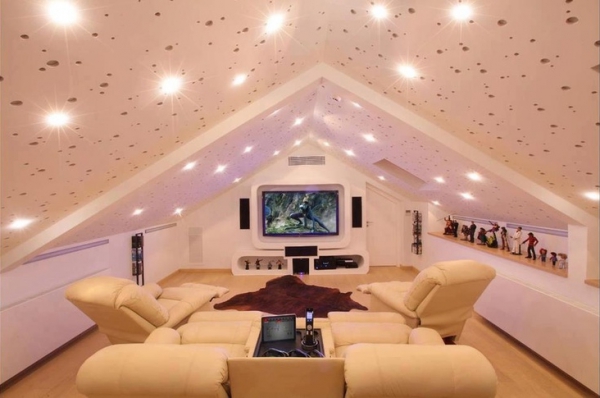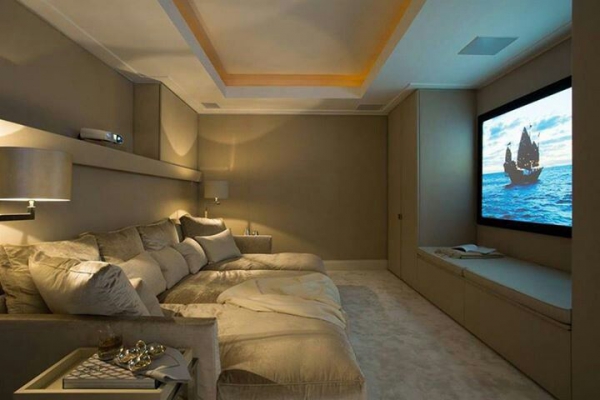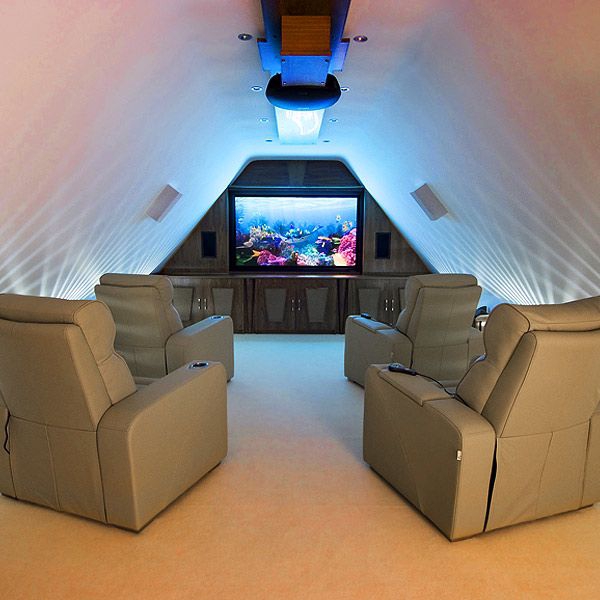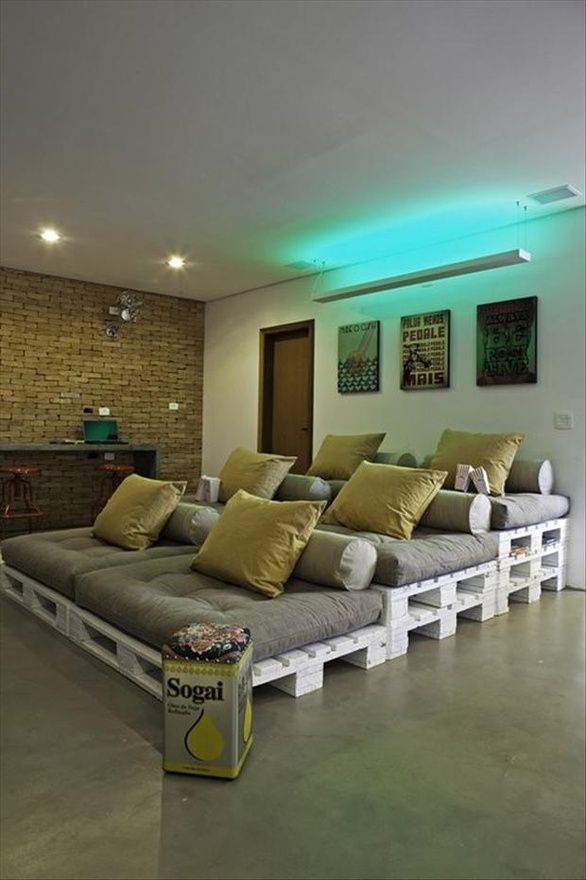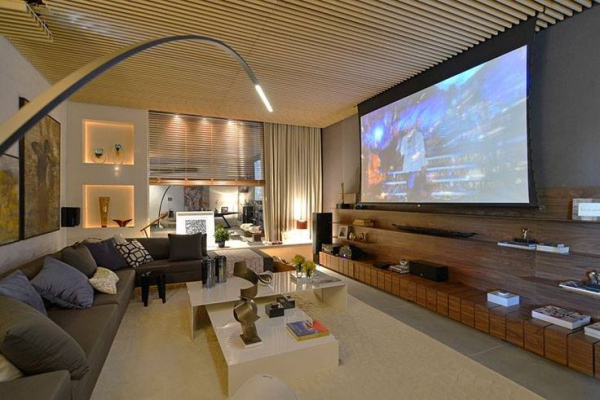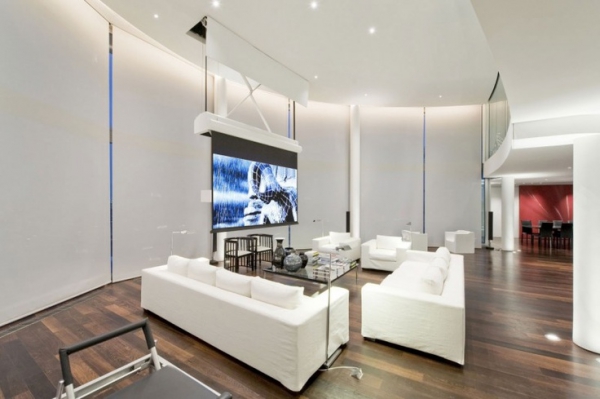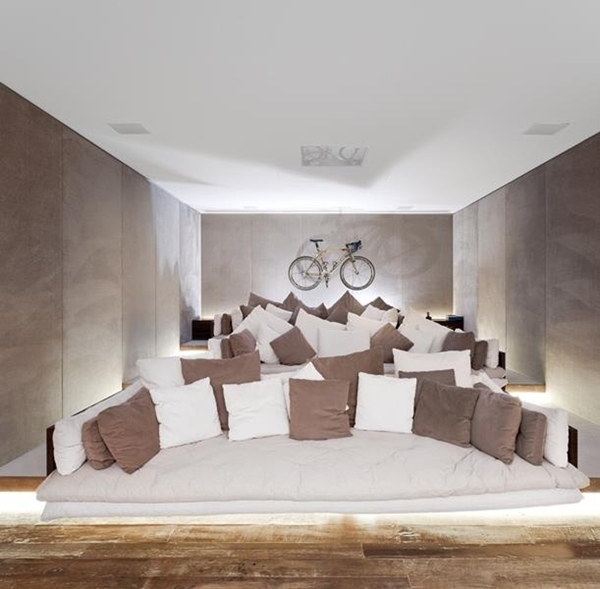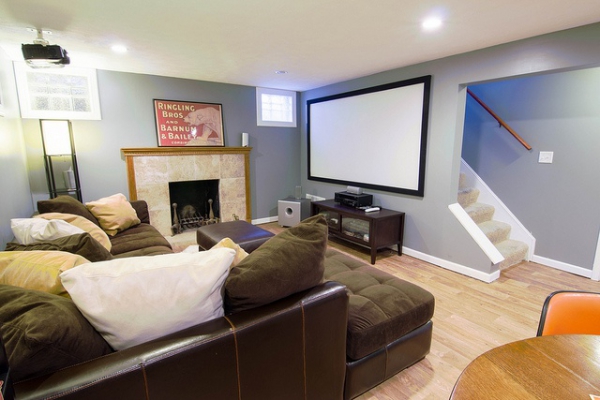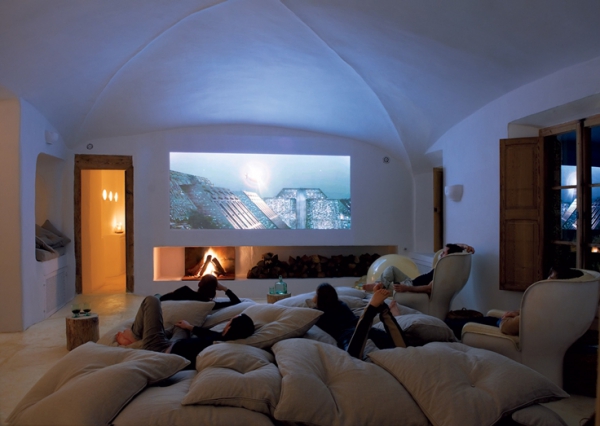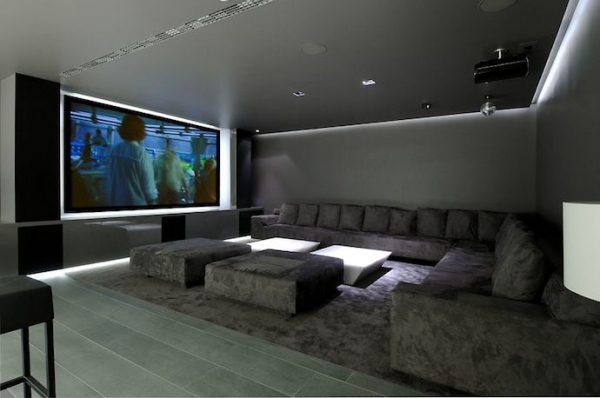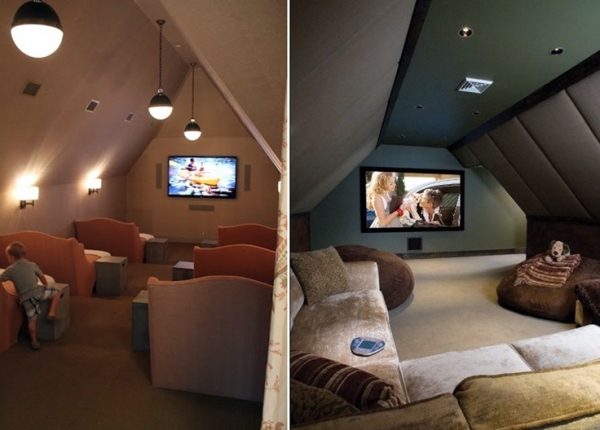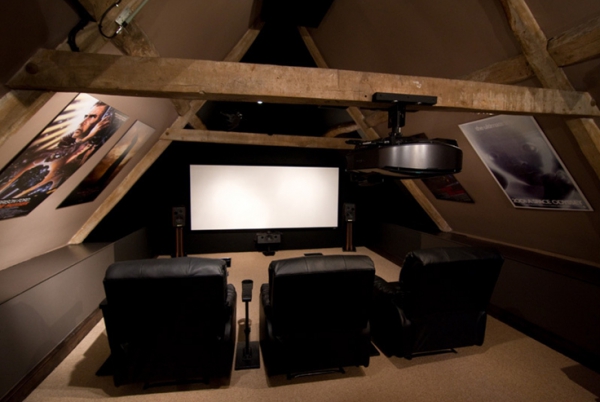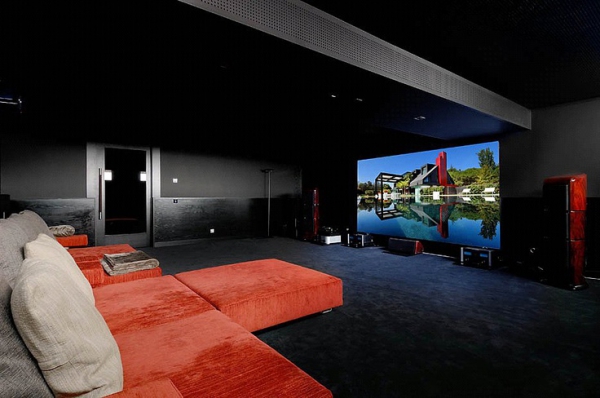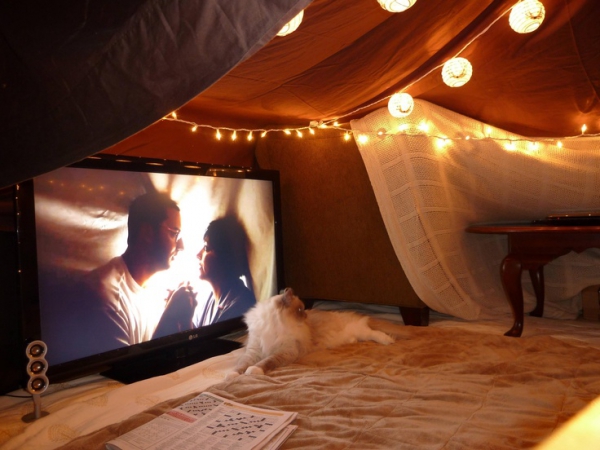 Images found on World of Architecture