A little confession: we think shutters are positively gorgeous and wonderfully practical. They are easy to clean, they provide insulation, they can be customized, and it's almost as if they add a refined touch to almost any home design. Shutters come in many different styles and colors, not only adding elegance to your design, but also allowing for a unique and beautiful addition to your home décor.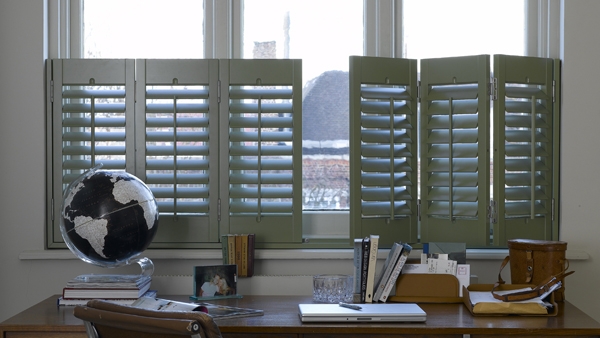 These café style shutters are perfect for when you want a little bit of privacy, but want to keep some of your natural light. They also add a bit of spunk to home design with their café style.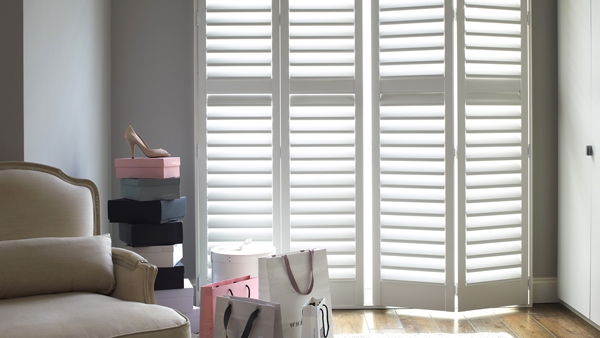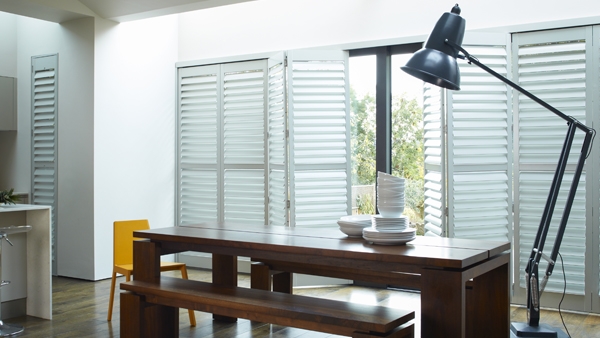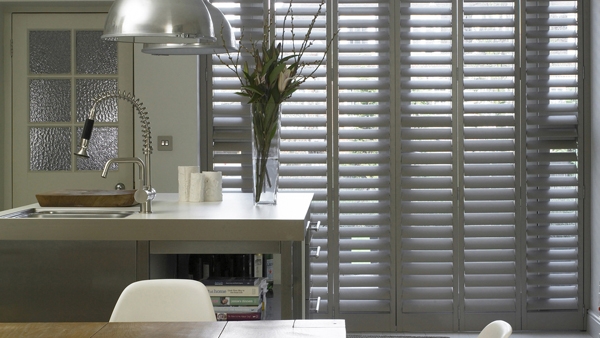 Shutters for doors and tracked door shutters are wonderful choices. We adore the sophistication that comes along with this kind of design. They can even be customized to fit arched doorways. We love the idea of using these types of shutters for closets, and possibly even in a master bathroom, providing a somewhat open master suite.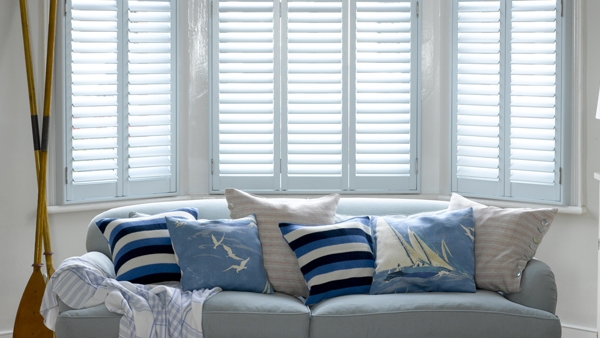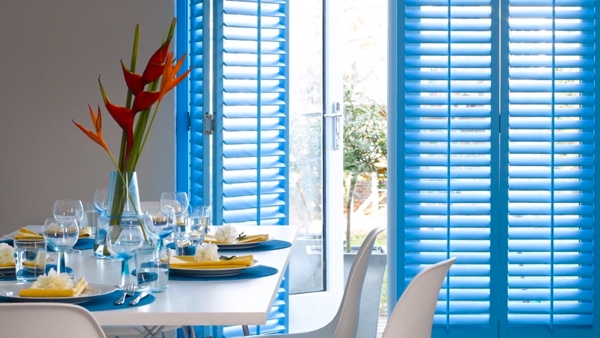 Full height shutters and plantation window shutters are traditional, but phenomenal choices, allowing you to control the amount of natural light in your home.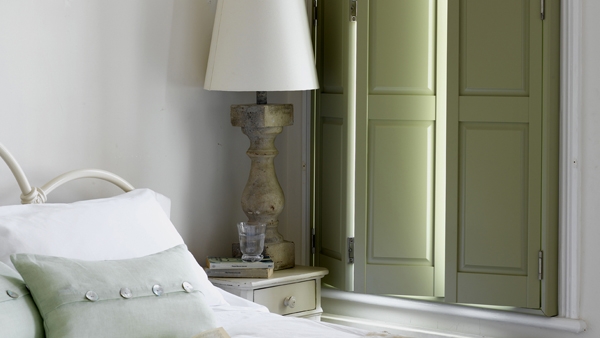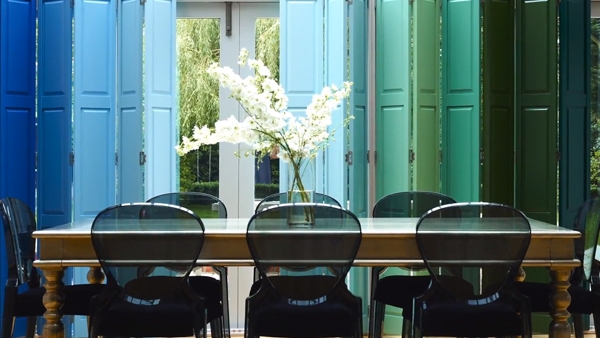 The solid panels are our absolute favorite, they have a simple elegance. They also provide the opportunity to block out all light, or allow a little light to shine through by opening a couple of the panels.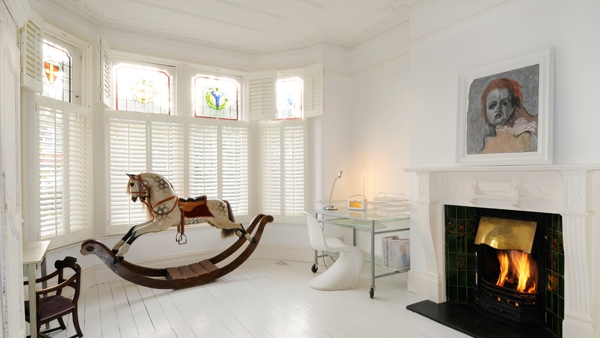 Images © Shutterly Fabulous
Tier-on-tier or Venetian shutters, provide even more natural light control, and add even more style to your home décor.
Each one of these designs can be customized to fit into your home, creating a little variety when it comes to window treatments. If you have a hexagon window, that's no problem. Do you want hot pink solid panel shutters? That can be done.
Practical, beautiful, elegant, and always in style: truly awesome.